White Pages Reverse Phone Lookup – Find Out Who's Calling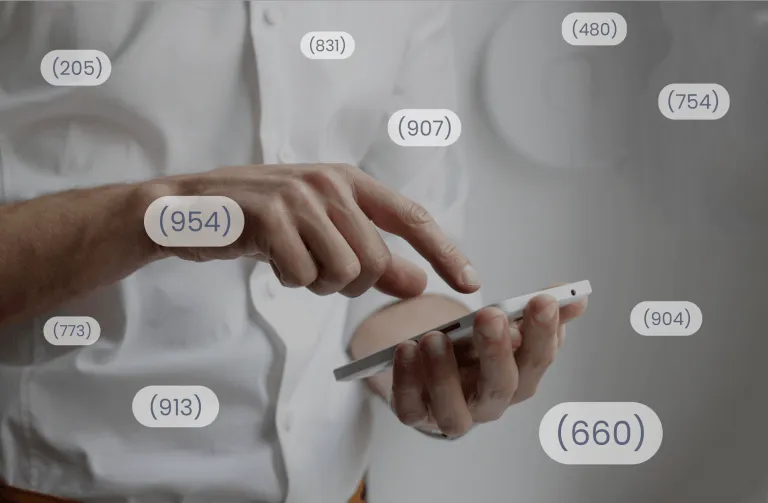 If you keep getting calls from a number you don't recognize and you want to know who is behind the number, or you think you received a scam call, you can use a reverse phone lookup to learn more information about the caller.
However, there are many reverse phone lookup sites available. There are both free and paid options, and each might pull up varying depths of information. You probably don't know where to start or what to expect. To assist you with this, we've reviewed several reverse phone lookups on the market. Let's take a closer look at their reports for a comprehensive understanding.
1. Intelius
Intelius is one of the most well-known people search tools on the market, established in 2003. It provides access to a wealth of people-related information such as names, phone numbers, addresses, emails, social media profiles, criminal and traffic records, and more. To unlock its Reverse Phone Lookup Report, you need to purchase a membership, which has two payment tiers:
5-day trial membership — $0.95
1-month membership — $34.95/month
Once you've purchased a membership, sign into your account and enter the phone number you wish to investigate. Below is a sample Intelius report obtained from my test. The report includes the line type, carrier, owner's full name, aliases, potential photos, social media profiles, and addresses under the Personal section.
Be aware that the extent of information obtained may vary with each search. The actual report may contain less or more information depending on your search queries.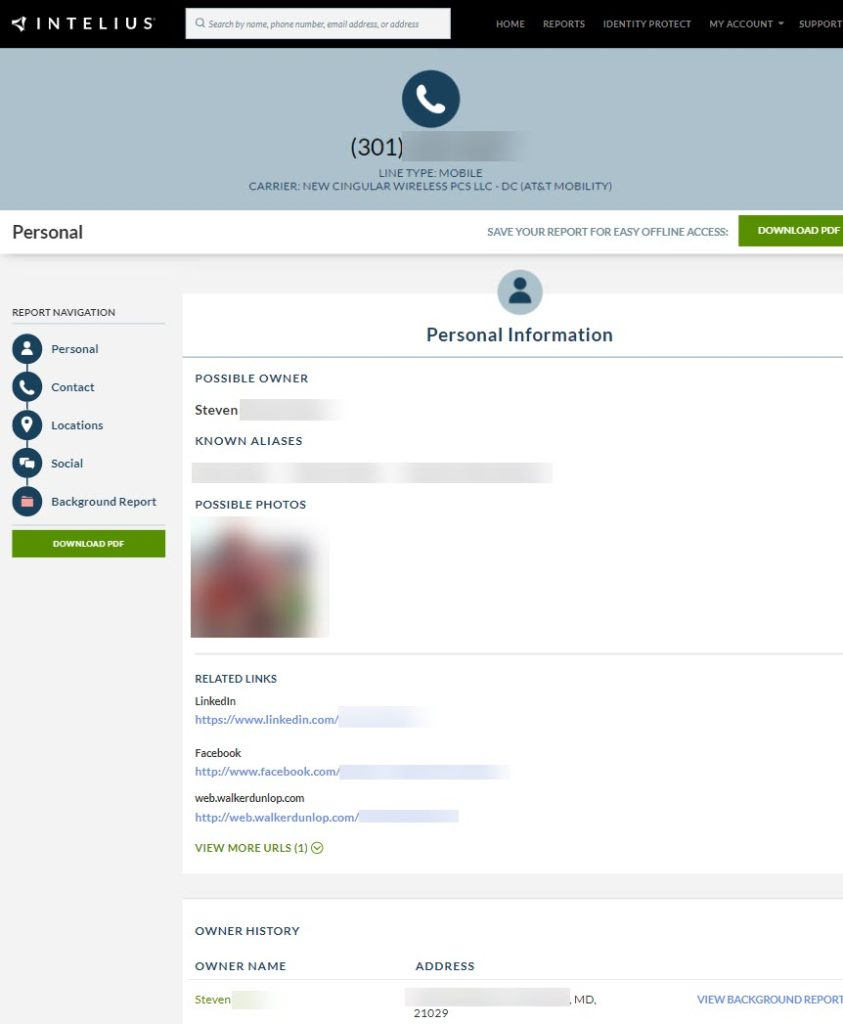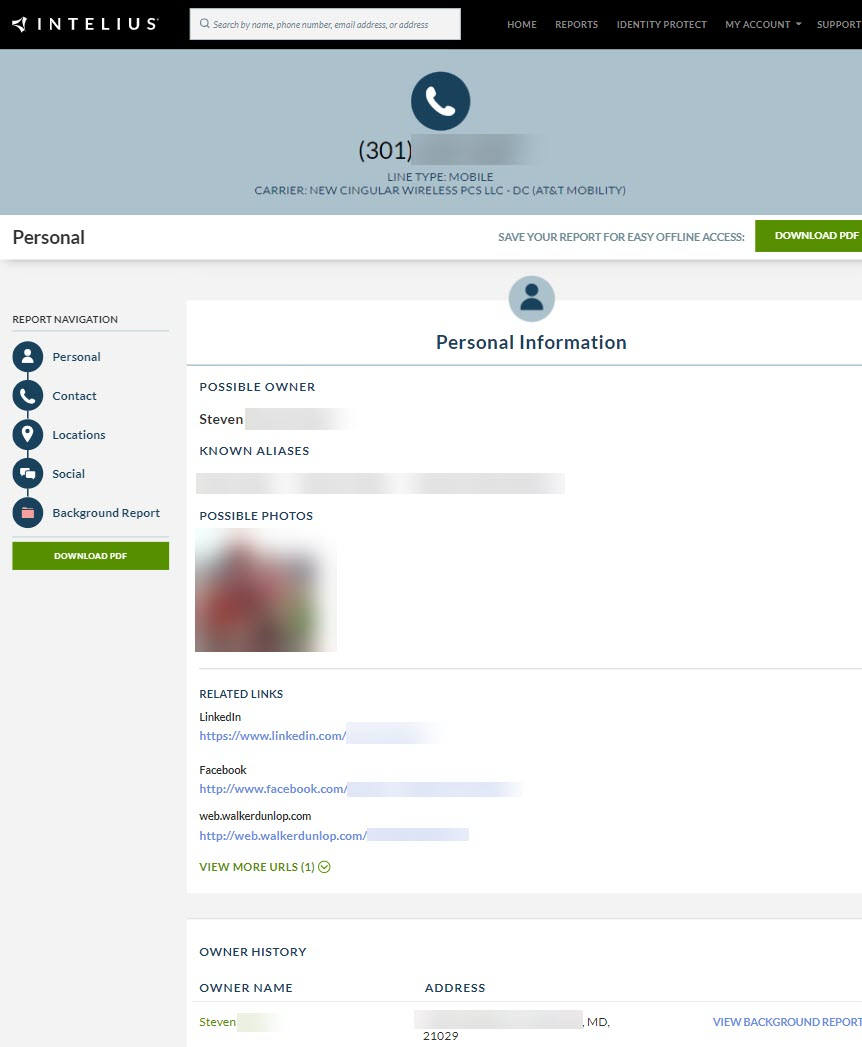 Clicking on Background Report reveals further details about the individual, including their job history, education background, Criminal & Traffic records and more. My test report did not contain any data under this section, indicating that the individual may not have a criminal or traffic record, or that Intelius was unable to retrieve the record.
2. BeenVerified
BeenVerified is another decent people search tool that has been around since 2007. It aggregates millions of public records and other online sources, providing easy access to people-related information. To perform a reverse phone lookup with BeenVerified, you need to purchase a membership. It has two payment tiers, and all tiers are limited to 100 reports per month.
1-month membership — $29.99/month
3-month membership — $19.49/month
Once I complete my search, BeenVerified displays the phone type, location, and possible owners. Clicking Search Person reveals a detailed background report on the individual, which includes information such as the phone number owner's name, date of birth, address, email addresses, online profiles, relatives, job, and education. Some sections are left blank on the report, such as Criminal or Traffic, Bankruptcies, and Assets. This could be because the person lacks such records or BeenVerified was unable to retrieve them.
Be aware that this is just a sample BeenVerifed report, The actual report may contain less or more information.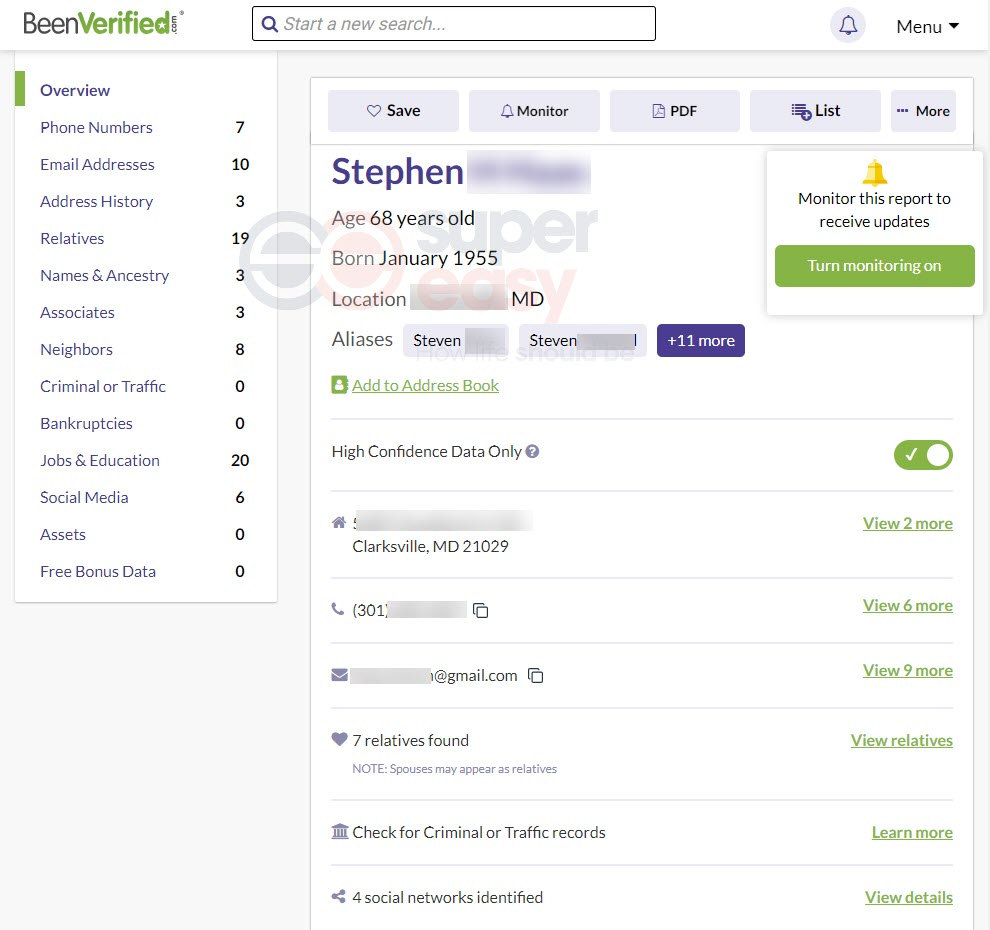 3. PeopleLooker
Another reverse phone lookup tool to try is PeopleLooker, which is owned by the same company that owns BeenVerified. It's a slightly more affordable than BeenVerified, offering two payment options:
1-month membership — $23.99/month
3-month membership — $19.19/month
During my test, the findings I got closely parallel the BeenVerified report, which included phone type, location, and potential owner details. However, unlike BeenVerified, PeopleLooker's phone lookup report doesn't list any possible assets under the individual's ownership. So, in my opinion, for a more detailed analysis, BeenVerified may be a better choice. However, for basic data, PeopleLooker presents a more affordable alternative.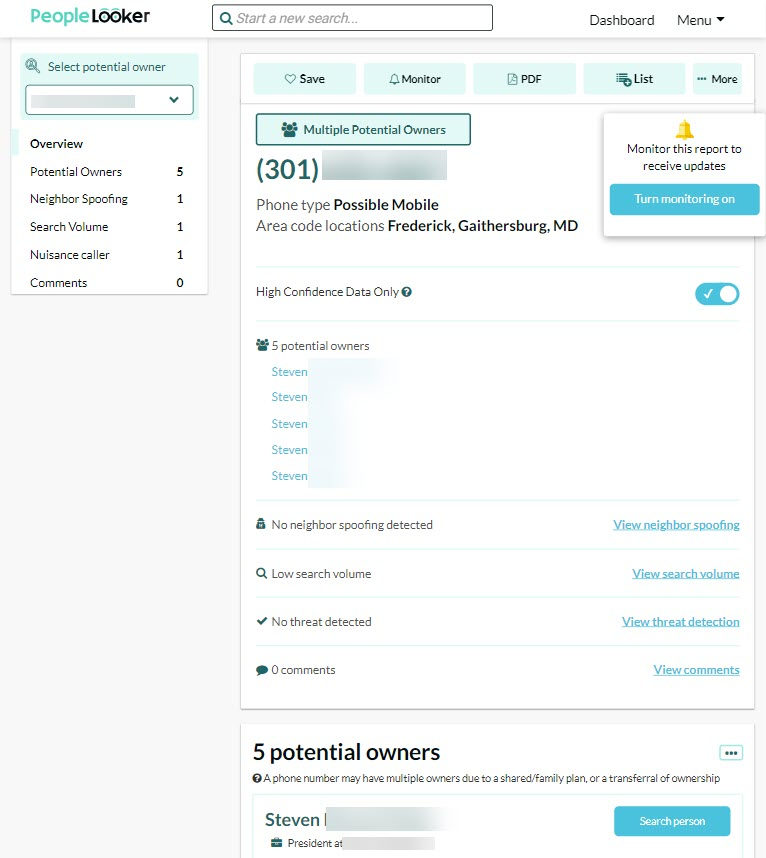 4. Social Catfish
Social Catfish is a versatile online investigation service that aims to help you verify identities, and find online profiles across different social media and dating platforms. It offers several payment options:
5-day unlimited social search — $5.73
5-day unlimited image search — $5.99
1-month unlimited social search— $27.48
1-month unlimited image search— $$26.99
In-depth search -$297 for one report
To use its reverse phone lookup feature, you'll need to purchase a membership. Next, log into your account and enter the phone number. Social Catfish will scour its large database for information associated with that number, then compile a background report for you.
The report I received identified a potential owner, listing pertinent details such as their name, potential relatives and associates, residential addresses, and email addresses. Despite Social Catfish's emphasis on social media intelligence, it failed to locate social media accounts tied to this individual in my trial, unlike other tools we tested earlier.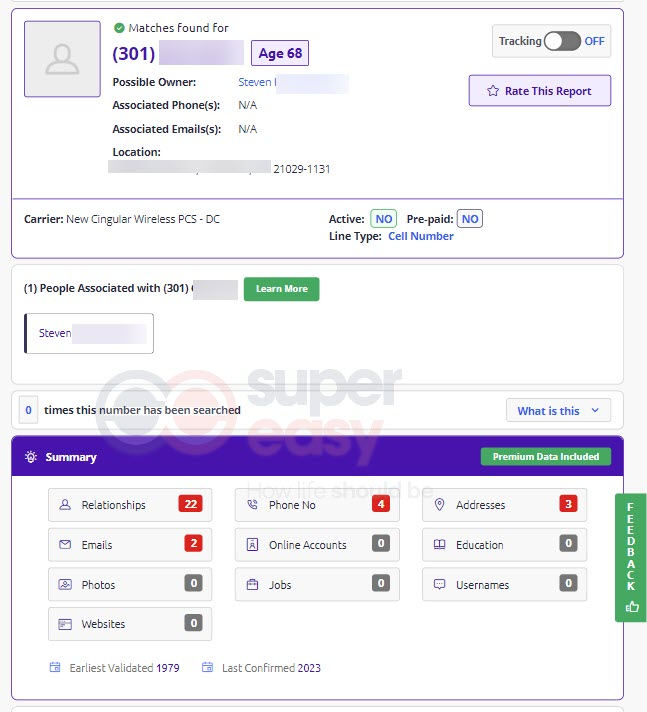 5. PeopleFinders
PeopleFinders is a solid people search tool that has one of the most comprehensive collections of public records data. It offers several pricing options:
A search report for a single individual — $1.95
A background report – $9.95
1-month membership for unlimited search reports — $24.95/month
1-month membership unlimited background reports — $29.95/month
To find out who is calling you, just go to PeopleFinders, enter the phone number in the search field, and click search. The service will generate a report that matches the information you entered.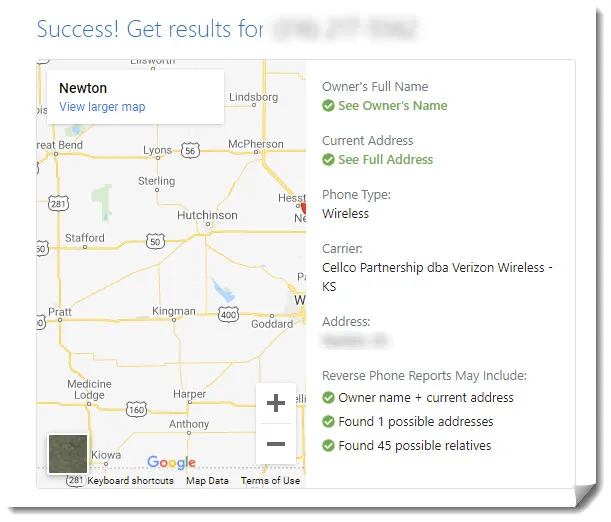 6. Spokeo
Spokeo is also a decent reverse phone lookup that allows you to track down the owner of a phone number. It gathers all available information from public sources and stores them in one database, providing an easy way to confidentially look up people's information.
Go to Spokeo, enter the phone number you want to look for in the search field, and click SEARCH NOW to search through billions of records.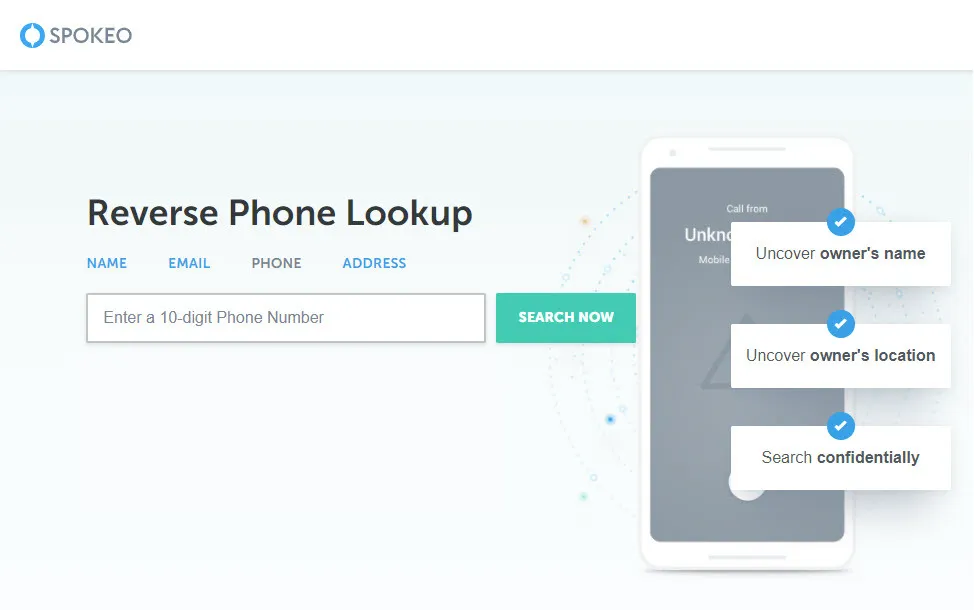 If Spokeo finds any information associated with the phone number, it will compile them all in one report. To access the final search report, you need to purchase a membership.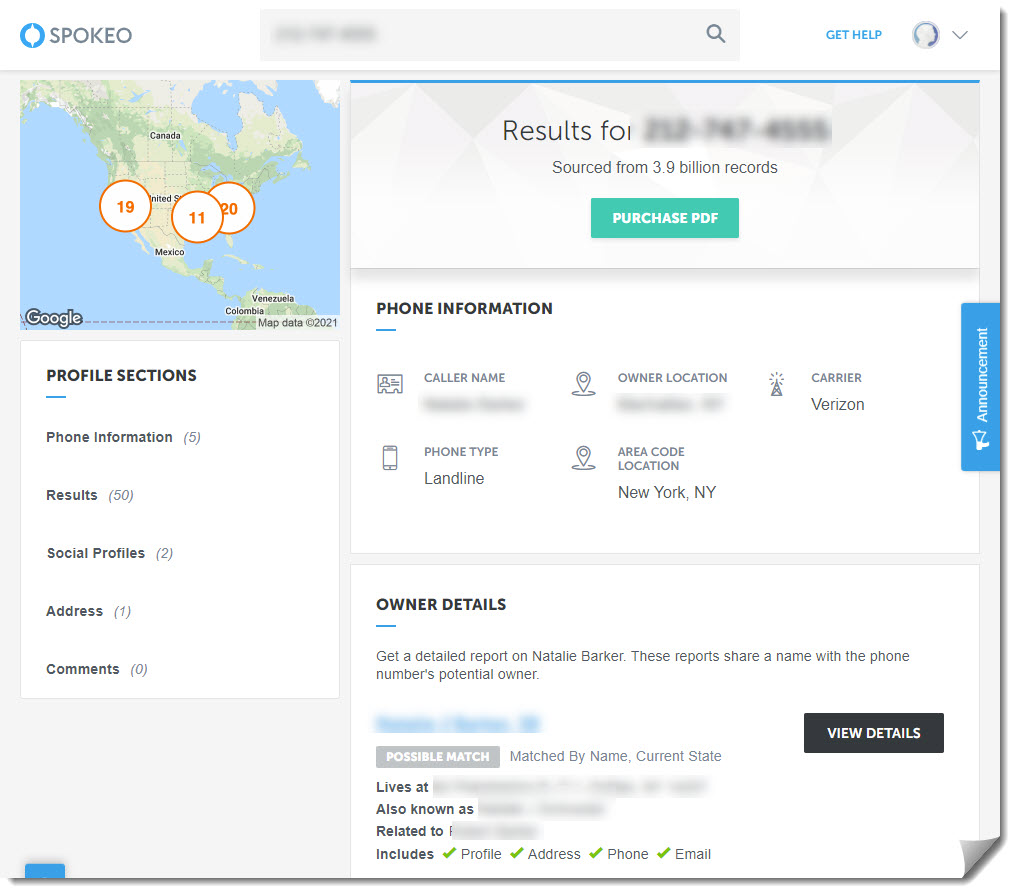 Spokeo has three payment tiers:
1-Month Membership – $19.95 per month
3-Month Membership – $14.95 per month
Professional – $69.95 per month
The Professional plan is mainly offered for those conducting more than 100 searches every month.
7. WhitePages
WhitePages is a FREE reverse phone lookup tool to find information about someone without paying. Just type the phone number into the search bar to gather a list of possible owners, and other details related to them.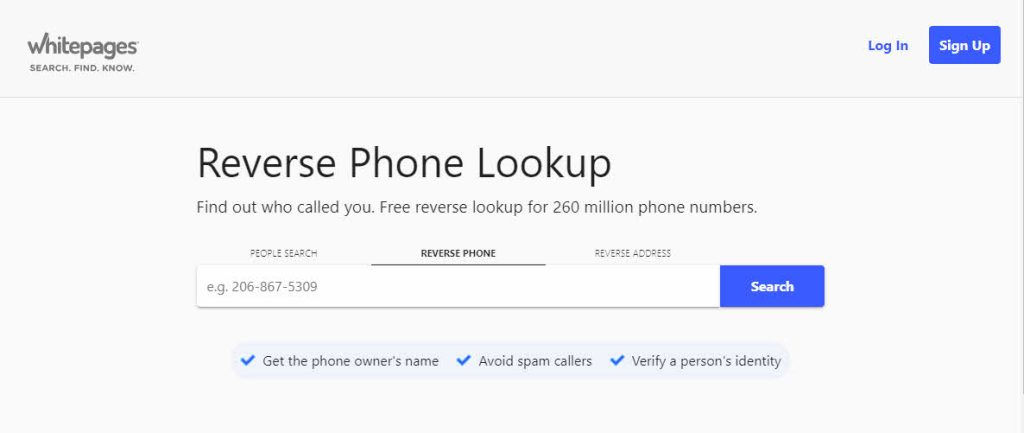 Clicking through will reveal further details about the owner. The free report provided by WhitePages will display information like the person's name, and age for free. The person's email, address history and other information will only be available on a paid report.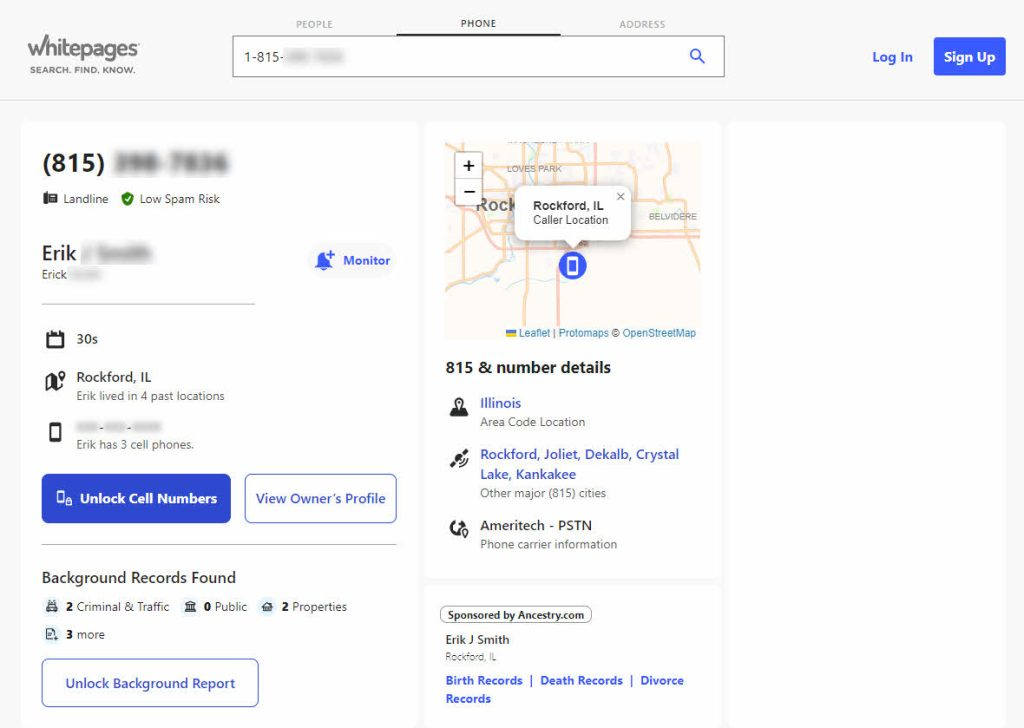 8. TruePeopleSearch
Another free option to run a reverse phone number lookup is TruePeopleSearch. It allows you to search for someone by name, phone number, and address.
When looking up a phone number with TruePeopleSearch, you'll be able to view the following details for free if they're available: the person's full name, age, address, other phone numbers they use, email addresses. If you want more details, you'd need to pay to access the full background report.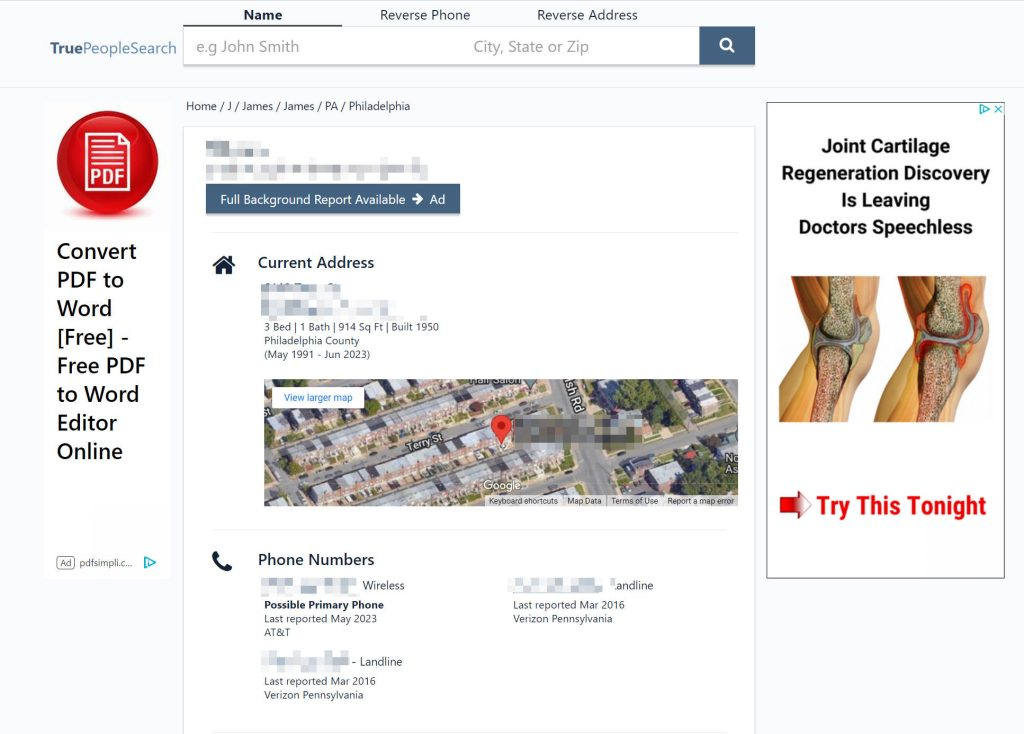 9. FastPeopleSearch
You can also look up a phone number with FastPeopleSearch. It's free and displays instant results so you don't need to spend time waiting for the report to be generated.
FastPeopleSearch provides you with basic information like the phone number owner's full name, age, and address for free. To access more information, you'll need to purchase the background report.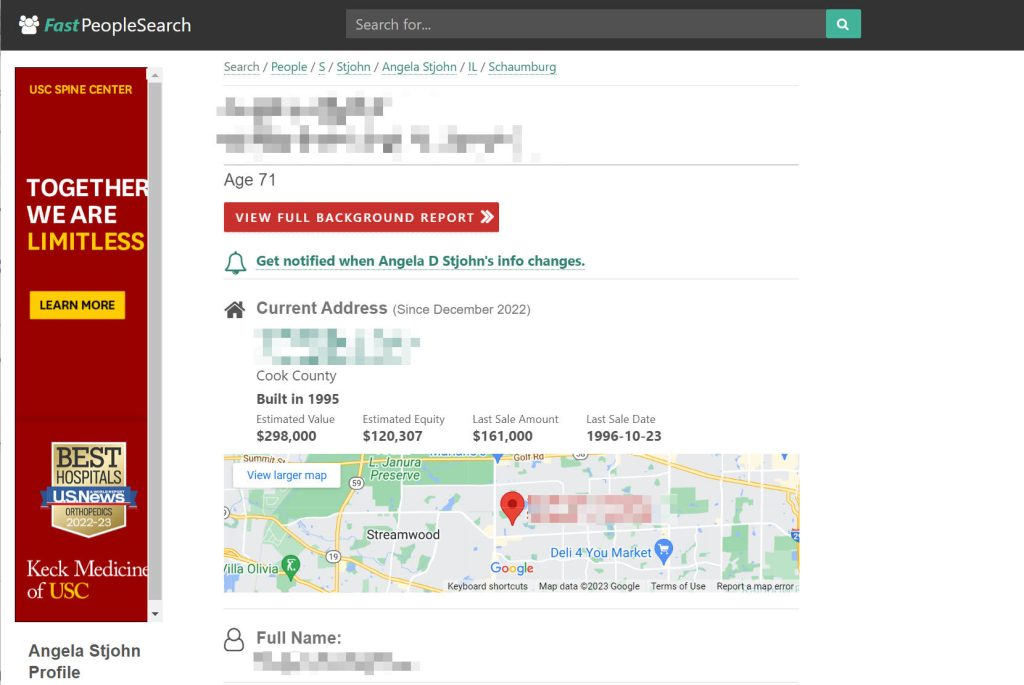 Reverse Phone Lookup FAQs
All product names, logos, brands, trademarks and registered trademarks are property of their respective owners.
The methods in this article provide you with easy access to public record information, but without a guarantee for accuracy and may include links to websites not listed as a Consumer Reporting Agency (CRA). Information acquired from these bodies is illegal to be used for employment, housing, credit, and other purposes alike, according to laws such as the Fair Credit Reporting Act (FCRA). If you're not sure whether your use of our methods is appropriate, click here for details.