2022 | How to run a background check on yourself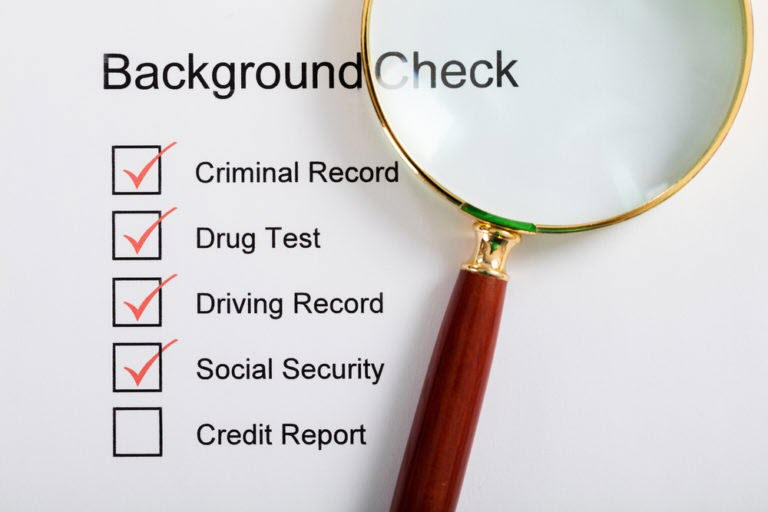 Public Record Search
Find out anyone's public records including criminal records, marriage records, and more.
The best way to mitigate your background check anxiety is to run a background check on yourself. Then you'll know what information would others get, including the employer. Take a background check seriously, it may decide whether you can get a job, meanwhile, don't be stressed out. Your life won't depend on a single background check.
Let's see how to do a background check on yourself without further ado.
Why you need to check yourself
Background checks are divided into two types – official and unofficial background checks. An official background check is usually run by a state agency and needs your fingerprint. And the background check we're talking about here is unofficial checks.
Note: Both unofficial and official background checks have a 30-40% error rate.
Companies or personal background checks are unofficial background checks that are run by credit reporting agencies. They need your consent to run the background check and you have the right to know if your background is the reason you were denied a job, a house rent, etc. But you have to ask them. It's your background check and you have the right to dispute any inaccuracies.
Running a background check on yourself not only helps you prepare for your future job but is also a way to check whether there is wrong information showing on your background report. If there is one criminal record that shouldn't exist, you need to correct it before the employer runs a background check. In some cases, running a background check help you spot identity theft.
Step 1: Identify the information you need
Before running a background check on yourself, you should know what information is contained in a background check report.
Here is the list of information you should look for when doing a background check:
Criminal records
Driving records
Education and job history
Credit reports
Criminal records
If you're unsure about whether you have a criminal background record, you need to run an online criminal background check. Not only check with the county but also state and federal.
Driving records
In most cases, you don't need to worry about your driving records unless you're applying for the driver. However, if there's a serious charge on your driving record, it may not be a good signal to your employers. There are people getting fired because of reckless driving. You can find it on Reddit.
Education and job history
Educational background and job history is an important part of the background checks for employers. Companies would verify your education and employment history. They'll confirm you graduated from the school on your resume and you've actually attended the job that you say you did.
Credit report
A credit report provides a summary of your debt and your payment records and it plays an important role when you're applying for a finance job. Many employers would look at this report because the financial report reflects part of your responsibility. According to many users, credit reports can have small errors, it's better to check these regularly.
Step 2: Find the information
There are two ways to run a background check on yourself. One is to collect all the information by yourself, the other is to use online background services to do the job.
Option 1: Collect information by yourself
This method takes time and effort, but you will know the sources clearly, and you are sure about the accuracy. Most of the time you can get free results, but some public records also require payment. It depends.
I'll show you how to find the information about yourself.
Criminal records
To get criminal records, you can search the county, state, or federal on Google to find the government website. Then access the page and search for the criminal records. But some counties or states need you to pay for the report.
If your county doesn't have a website, you need to call or go to the county council to talk to the clerk and get the report.
You can get accurate and comprehensive criminal records in this way, but it's usually not a free method.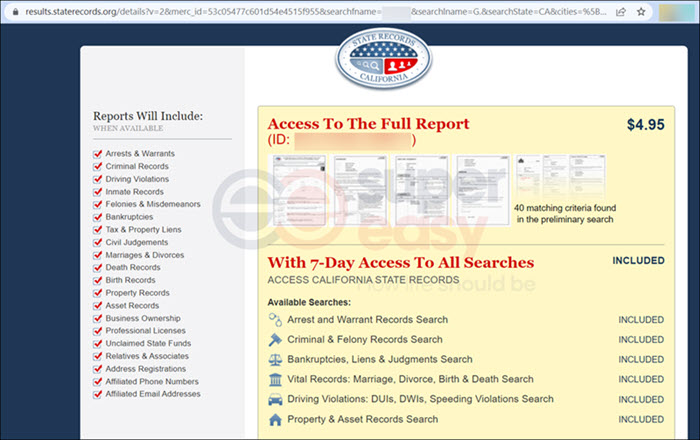 Driver records
This one is easy. You need to go to the DMW website for each state where you ever held a driver's license. Note that some states charge fees for obtaining records.
Education and job history
Employers or companies might use some online services to verify your educational background. Some of them might ask for copies of official diplomas or transcripts. If you find any errors on your certificates, diplomas, or transcripts, you need to ask schools to correct them before giving them to others.
Credit report
Federal law allows you to get a free copy of your credit report every 12 months from a nationwide credit reporting company. All you have to do is to find the company and require the free credit report. Then follow the instructions to get it. You need to ensure the information on your report is correct and up to date.
If you find something suspicious, contact the company immediately, you might be a victim of identity theft.
Option 2: Use online background check services
1. Truthfinder
Truthfinder is one of the most efficient and reliable tools among the background check services. Because of its extensive database, you can get the most in-depth and accurate results in the background report. You'll be impressed by the details they squeezed. With the fee you pay, you can get more checks than other services.
Go to Truthfinder.
Enter the name, city, and state. Then click the Search button.

Follow the on-screen instructions then wait for a while, you can get a detailed background report including criminal records.

2. BeenVerified
BeenVerified is a legal, safe and reliable background check service. It provides quality and accurate data through its easy-to-use interface. BeenVerified's database has over 20 billion records to check and filter the information you're looking for, so you can get correct, updated information including phone numbers, email addresses, criminal records, and other information.
Go to BeenVerified.
Enter the name, city, state, and click Search.

BeenVerified will generate a detailed report that includes the criminal report, driving records and other information.


3. Social catfish
Social catfish is another great background check service that promises to let you look up yourself or anyone else. If you met a new friend online, you need to verify who they are. This tool would help you figure out whether you're meeting someone with a criminal record. Social catfish can do much more, it can help you find the owner of the unknown phone number. You'll get additional information about people on social media, jobs, pictures, and much more.
Go to Socialcatfish.com.
Click Name and then enter the name, select a country. Click the Search button to start searching.

Wait a second. Social catfish will generate a detailed background report for you, it may include the person's photo as well.

Bonus tips:
There might be a way to get a free background report. You can apply for a job on app companies like Uber or Amazon. It's free to apply for a job, and you can ask them to give you a copy of your background report.
Note that maybe you can use this way to get a free background report, but you do so at your own risk.
Step 3: Review the information
No matter where you find the information, you need to read through all of the documents to check for accuracy. If there's something that shouldn't exist, you can contact the organization or the company to dispute it. By doing so, you can protect yourself and may spot identity theft early.
Hire a lawyer if needed, especially when you need to expunge information from your record. If you're not sure about it, you can go to justanswer.com and connect one-on-one with a legal expert who will answer your question.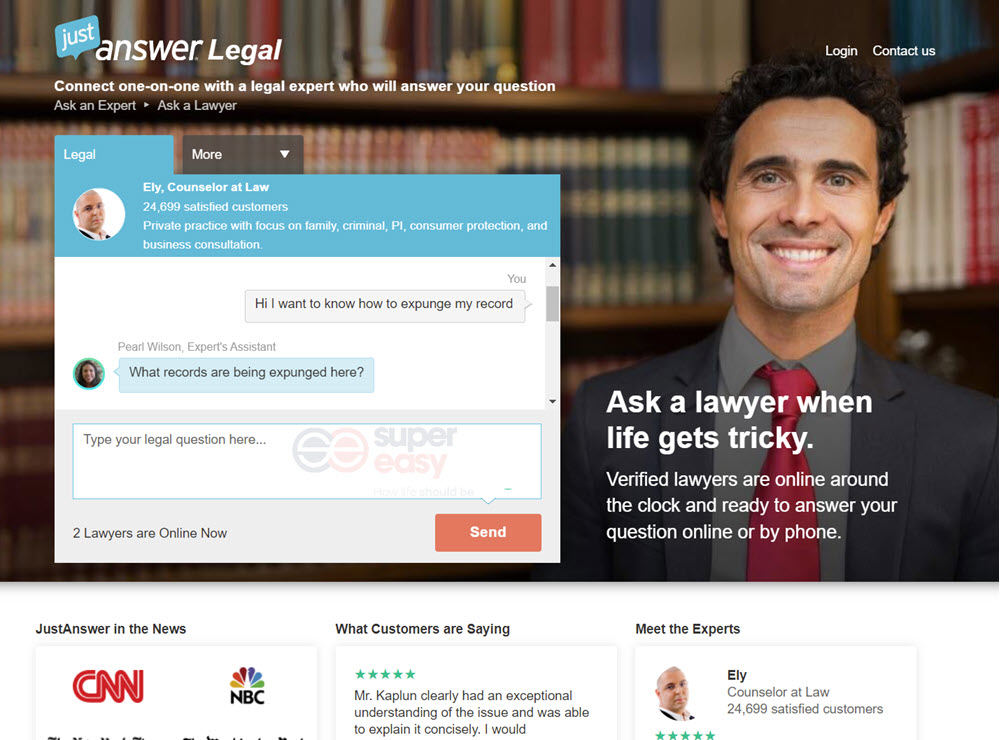 Final words
Running a background check is good for your own good. In order to keep your information accurate and prevent potential risks, it's better to check yourself once a year. Hope this post would help you figure out how to run a background check on yourself.
FREE 24/7 Legal Chat Online
Connect One-on-One with a Legal Expert and Get Your Answer in Minutes.
Ask an lawyer