California license plate lookup | CA Plate Owner Lookup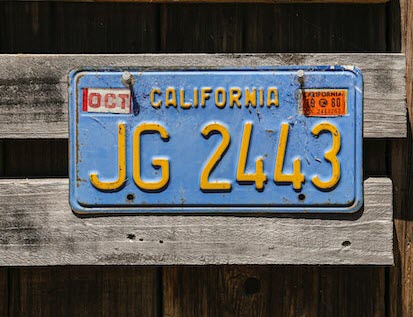 California License Plate Lookup
Simply Enter License Plate Number to View Report
There are various reasons to conduct a license plate lookup, this online service is often used to check traffic violation records and to discover the vehicle history. This service is particularly valuable in a state as populous as California, where numerous vehicles are registered and regularly change hands.
Ways to do California license plate lookup
In California, there are ways to run a license plate lookup, including official ways and third-party services. We'll show you the differences between each method so you can find the one that suits you most.
1. Check your own vehicle in DMV
The State of California Department of Motor Vehicles (DMV) is an agency tasked with administering motor vehicle registration and driver licensing. Its two primary functions are to license California's drivers and register vehicles. From there, you can be sure of receiving accurate and up-to-date information about the vehicle.
However, you can only do a license plate search for your own vehicle through the California DMV online service. If you intend to check another person's vehicle, you need to visit the DMV office and provide supported materials.
Note that California DMV is not usually free, you need to pay a certain amount of fees to get the information.
2. Run California license plate lookup with Bumper
Bumper is an approved NMVTIS data provider, and thousands of vehicle history reports are run weekly. It gains access to vehicle data from NMVTIS, JD Power, NHTSA, and many other top industry data sources, including state-level government agencies, insurance providers, and auto industry partners. So you can receive the latest and most accurate data from this online license plate lookup service.
3. Search with EpicVIN
EpicVIN is powered by Autoinspect.us LLC, an Approved NMVTIS Data Provider. It aims to protect consumers from fraud and unsafe vehicles, people who want to purchase a used car are highly recommended to run a license plate search with it. EpicVIN provides excellent services by providing accurate and affordable reports to its customers.
1) Head to EpicVIN.
2) Enter the license plate number and state, then click Check.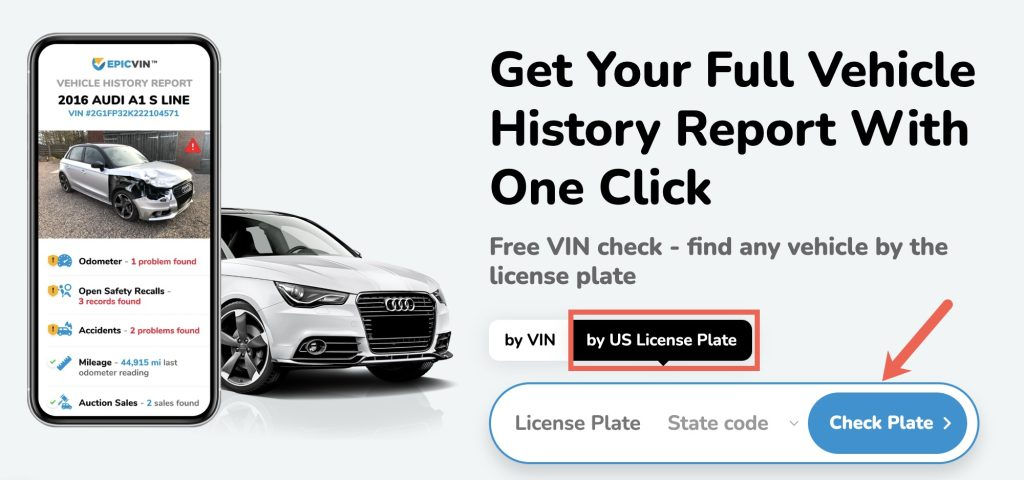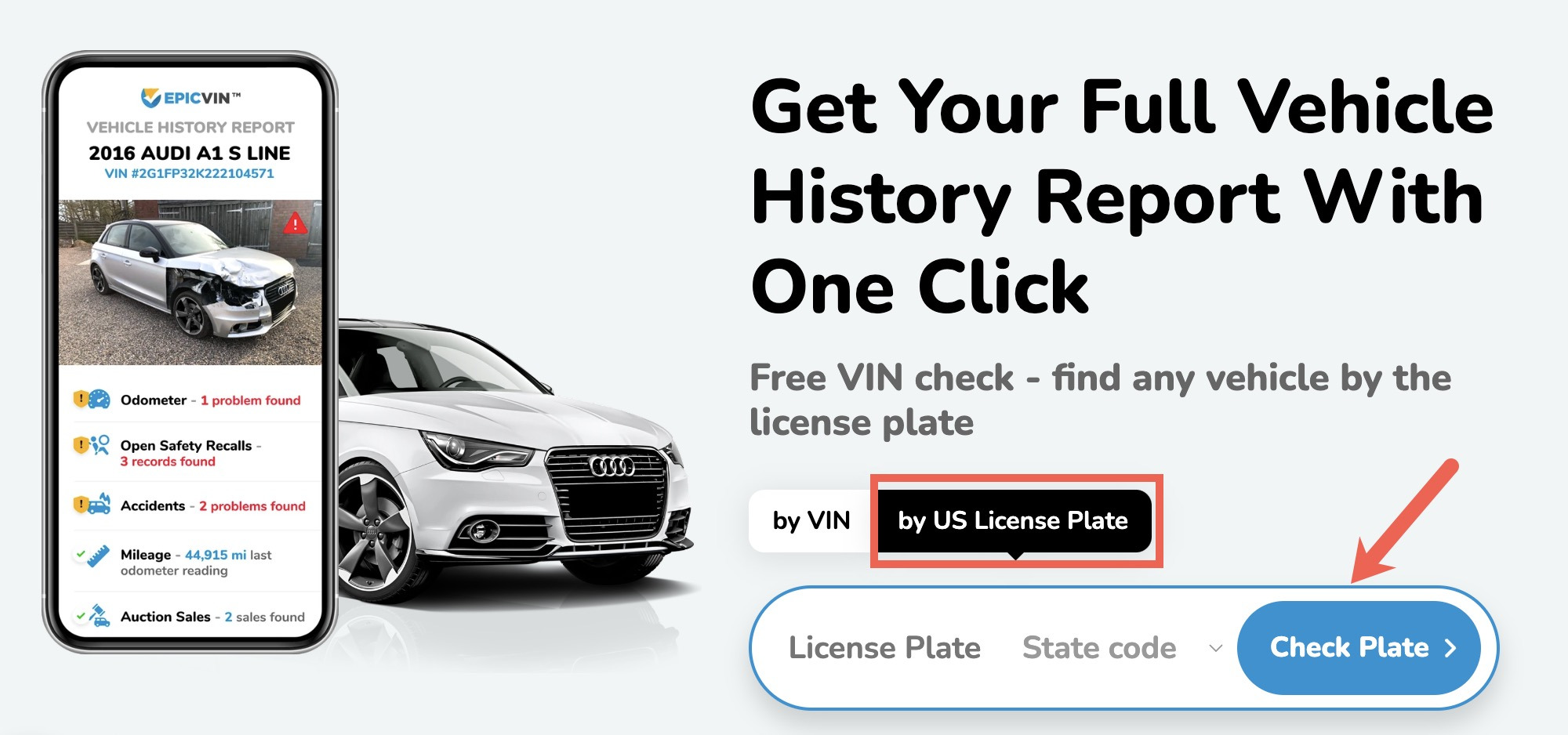 3) Then you'll see all history events, recalls, vehicle specifications, ownership history, and more.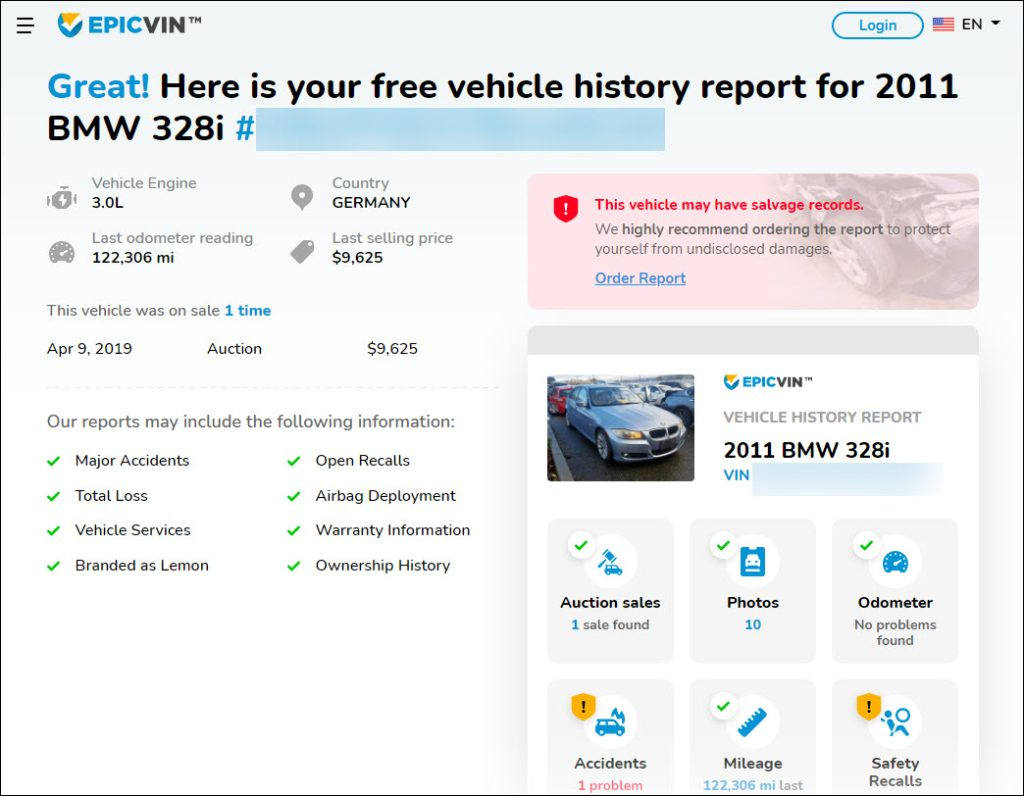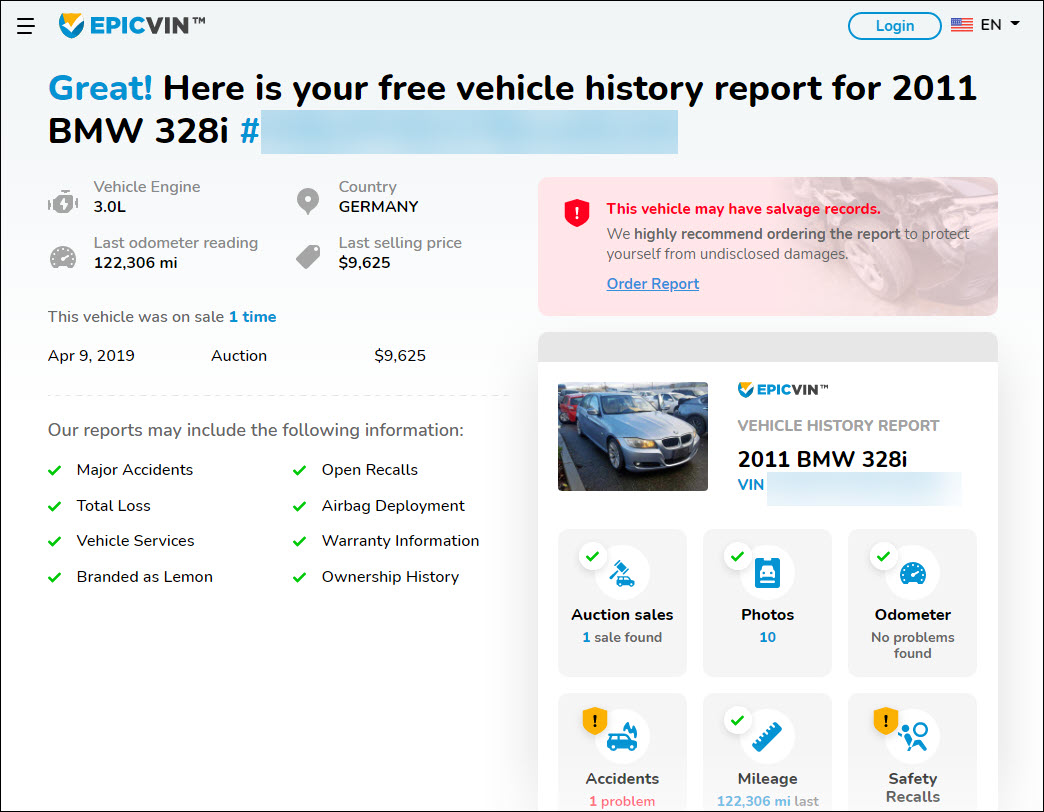 What info to expect to get from California license plate lookup?
The reports from California license plate lookup services are different from one another, but there is something in common. You'll receive the following information from almost every online service.
Make, Modal and Year
Vehicle details
Vehicle Specs
Recalls and defects
Public Records
Vehicle identification number
California Vin lookup
Can you find a license plate number through VIN? Absolutely! The VIN, which stands for Vehicle Identification Number, functions as a unique identifier similar to a personal ID for United States citizens. This number can be utilized to track down a specific vehicle, allowing you to obtain the associated license plate number through a VIN search.
Can you find the owner of a License Plate in California?
As you can see, many vehicle history reports will include ownership history, we can't help wondering if is it possible to look up the owner of a vehicle through the license plate number in California. The answer is yes but you're not allowed to do so.
Like many other states, California has restrictions in place regarding the public access to vehicle owner information through license plate numbers to protect privacy. Authorized entities such as law enforcement agencies, insurance companies, and licensed private investigators may still have access to vehicle owner information for legitimate purposes, following proper protocols and legal procedures.
It is essential for individuals to respect these privacy regulations and understand that accessing vehicle owner information solely based on license plate numbers is not permissible for the general public in California.
If you have additional needs beyond license plate lookup, BeenVerified is the perfect solution for you. This all-in-one online platform combines Name search, Email search, Phone search, Address search, and VIN search into one. With its comprehensive and user-friendly interface, you can conveniently access a wealth of information and uncover valuable insights with ease.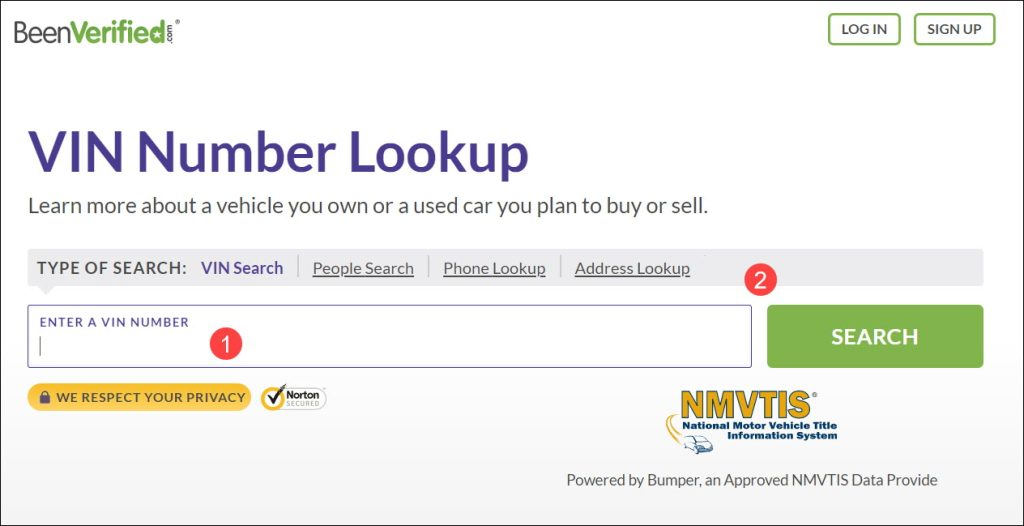 Conclusion
California license plate lookup is an essential part of the second-hand car trade. Whether you're buying a used car or investigating a suspicious vehicle, the ability to access such information can prove to be immensely beneficial. By understanding how to perform a license plate lookup, you can empower yourself with the information you need for confident decision-making.
The methods in this article provide you with easy access to public record information, but without a guarantee for accuracy and may include links to websites not listed as a Consumer Reporting Agency (CRA). Information acquired from these bodies is illegal to be used for employment, housing, credit, and other purposes alike, according to laws such as the Fair Credit Reporting Act (FCRA). If you're not sure whether your use of our methods is appropriate, click here for details.