Number Location Tracker – How To Track A Phone Number Location (2023)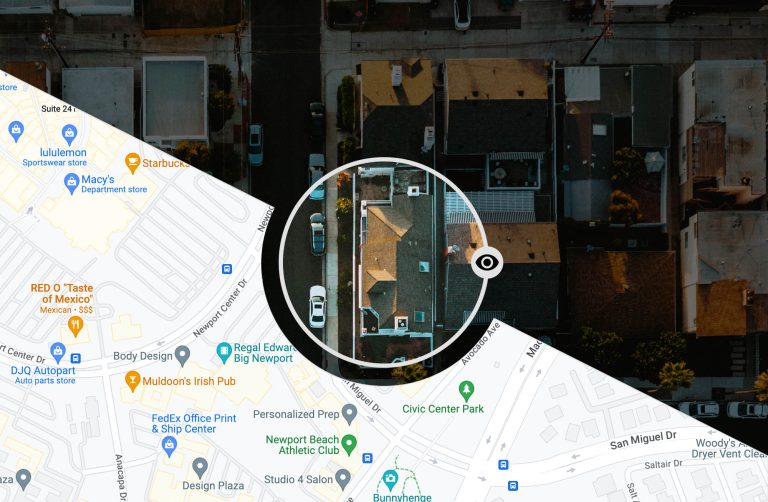 Number Location Tracker
Enter Phone Number To Get Owner's Location & More!
Only got a phone number but don't know where to find the person? A simple way is to ask them directly for their location. But if it's not convenient for you to do so, like if the number is too old, you may consider trying the 4 efficient tools in this post. They're all 100% legit.
Can I Track All Kinds of Phone Numbers?
To be short, yes. The methods we provide are all versatile for locating a phone number of any kind.
Phone Number Types
There might be traditional landline and cellular numbers. And there're also new forms like VoIP, prepaid, toll-free, call center numbers and so on. The new types might be internet-based, shared by multiple callers or just for temporary use without personal info registration. So, basically, the "abnormal" phone numbers might not share the traditional network and usually have less information about the owner documented.
Tracking Logic
That's why we need to cross-reference the abundant digital traces and public records of the phone number owner. As today we don't just use phone numbers to call or text, but also for work and asset registration, signing up apps and verifying accounts, leaving tons of footprints on the internet. And all types of phone numbers share the same range of usages.
1. Reverse Track the Number Location with BeenVerified
BeenVerified is a trusted and popular reverse phone number locater. Its database covers millions of public records from government agencies and top industry sources, giving you the up-to-date info about the owner's location, identity info, work and education history, photos and more.
1) Go to BeenVerified.
2) Enter the phone number and click Search.


3) Wait while BeenVerified is loading the report. Type in your email address for receiving the copy and click Continue.
4) Open the owner's personal report and navigate to Address History. You may see all the available locations the phone number owner has been to and got marked. And you may look at their Neighbors and Relatives and all other 10 aspects to look into the person.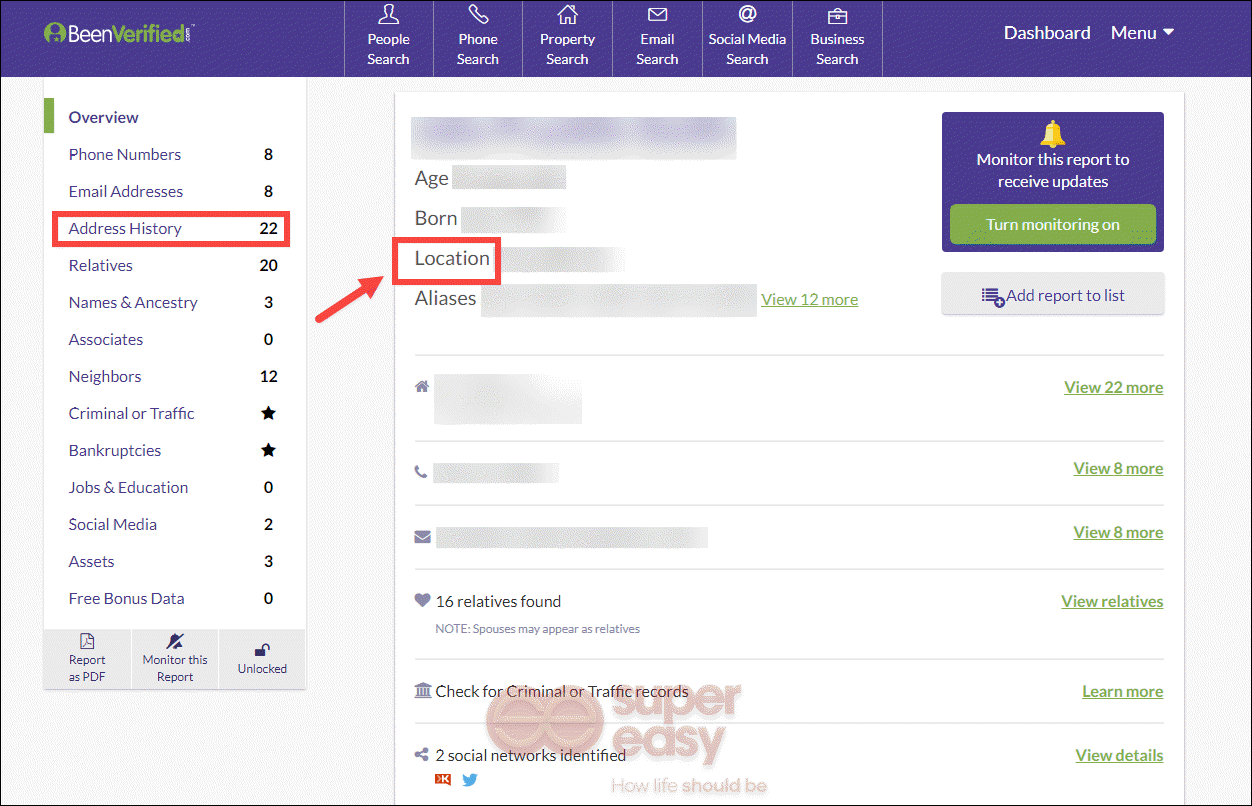 2. Trace the Number Location with PeopleLooker
PeopleLooker is another renowned location finder you can trust. Just enter the phone number you're checking and it would search for the owner's location as well as other details about them in just minutes. With its powerful access to millions of public record sources and 120+ online platforms, the report is abundant in all kinds of aspects you might care about a person: location, name, financial records, digital traces and photos, etc.
1) Visit PeopleLooker.
2) Enter the phone number and click Search.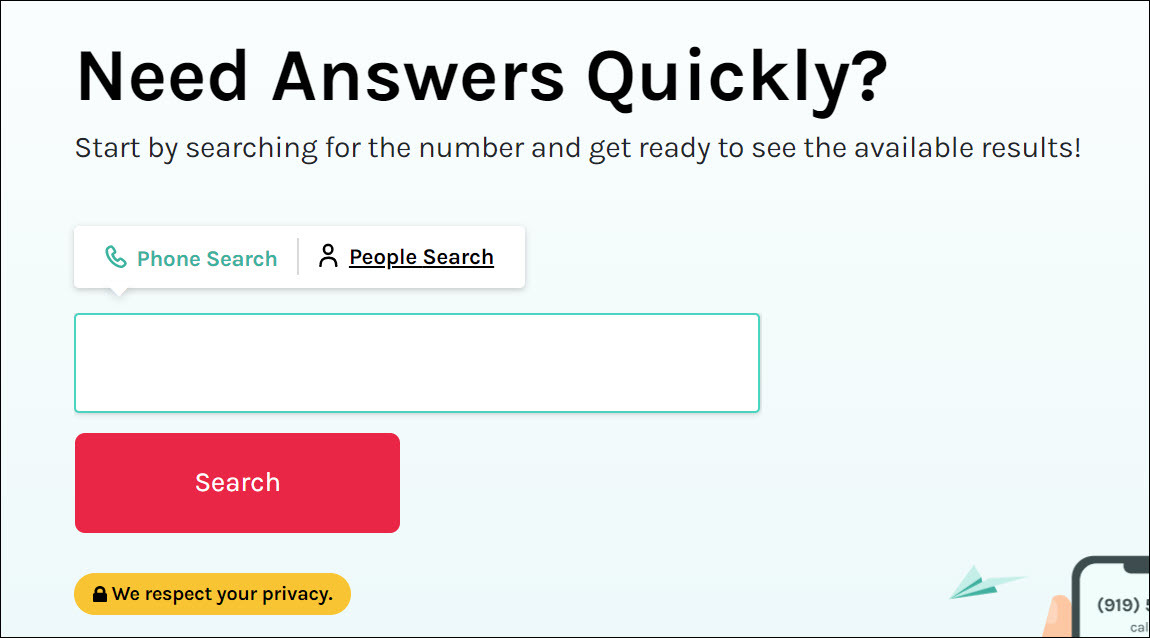 3) Wait as PeopleLooker processes the report. When it finishes, you may unlock all the details with an organized navigation bar. Click Address History to track the location of the phone number owner.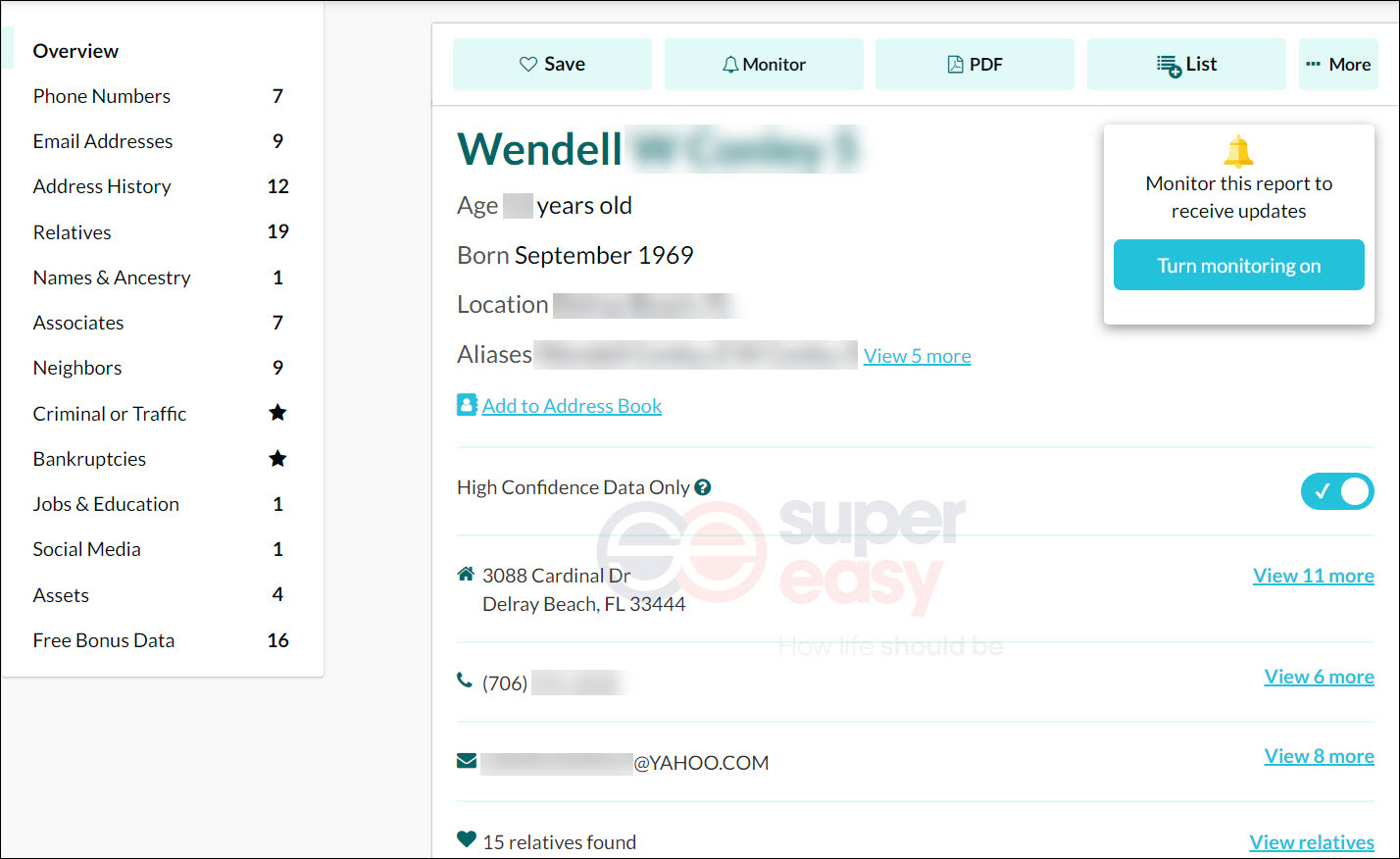 3. Locate the Number Owner on Social Catfish
Social Catfish is the last number location tracker we introduce you to, but its data scale is definitely not the least. When entering a phone number, it combs through 200 billions of data including the ones from federal, state and local governments and the ones from over 120 authentic websites of different industries. You may find the number owner's current and past locations as well as their online footprints.
1) Visit Social Catfish.
2) Enter the phone number and click Search.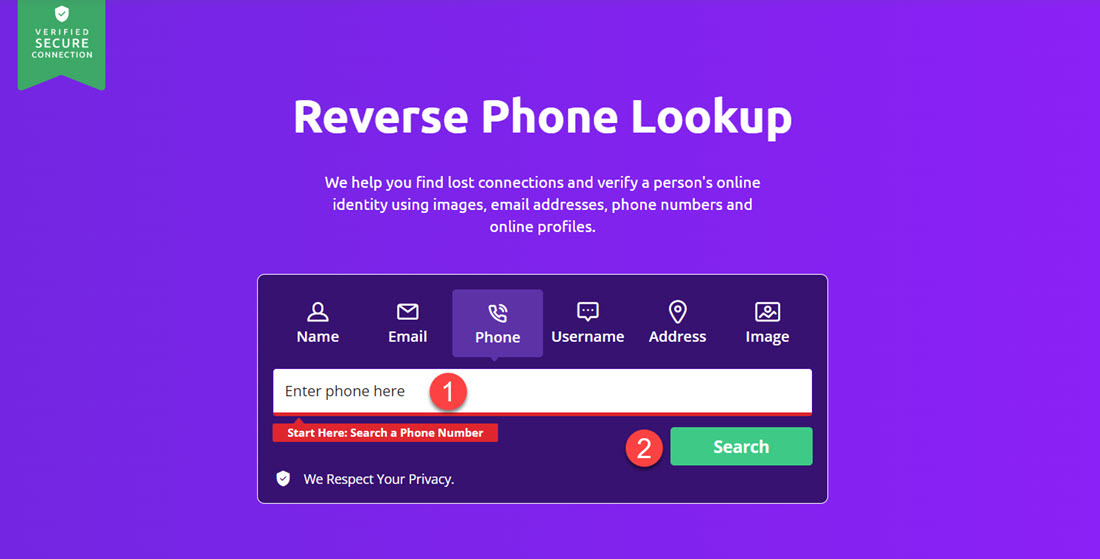 3) The search engine of Social Catfish would finish its work in just minutes. Then you may uncover the phone number owner's location records in Addresses. And you might see the abundant internet traces of them like their photos and videos, social media profiles, online speeches and posts.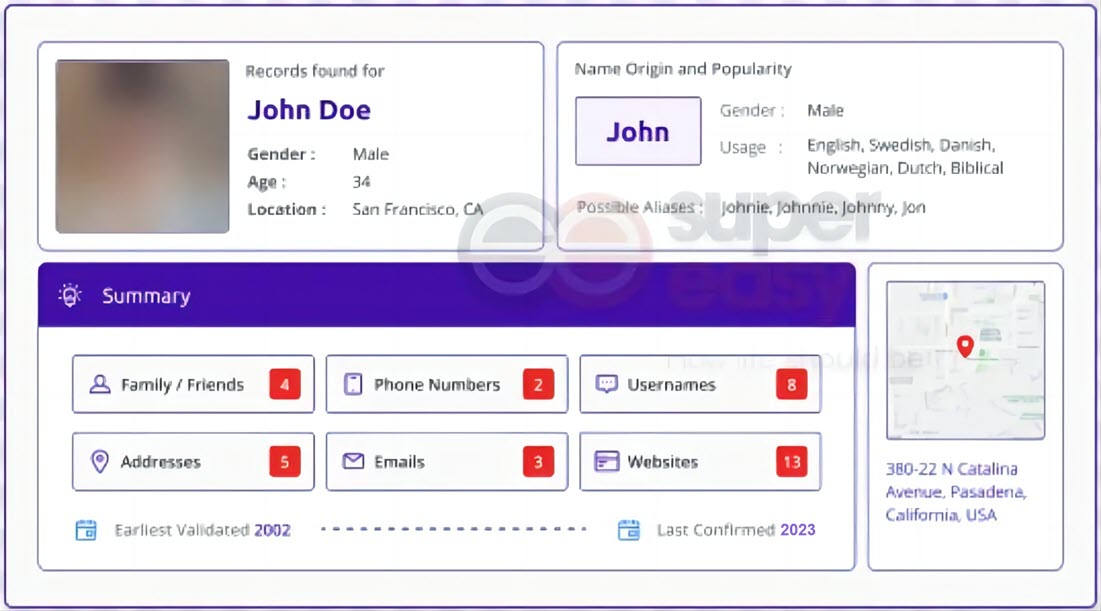 4. Get the IP Address with an IP Logger
We all know that an IP address is the unique location mark for one device or one set of them on the internet. And if you're satisfied with getting the phone number owner's IP address, you can use an IP logger like Grabify to realize the goal. But you should notice that nowadays people use their phone numbers almost all on mobile devices, so the IP address can be changing all the time.
Warning: Acquiring someone's real-time IP address without consent is illegal. Don't use IP addresses for ill purposes.
Here's how Grabify works:
1) Prepare a random website link, eg. the URL to a Youtube video.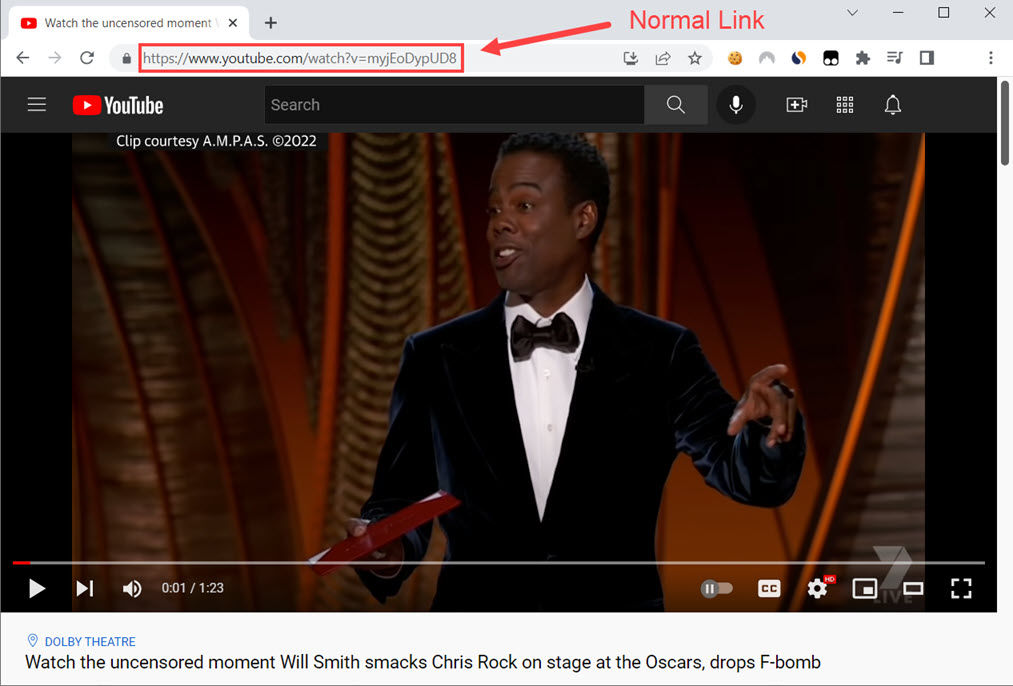 2) Open the homepage of Grabify. Paste the link into the box and click Create URL.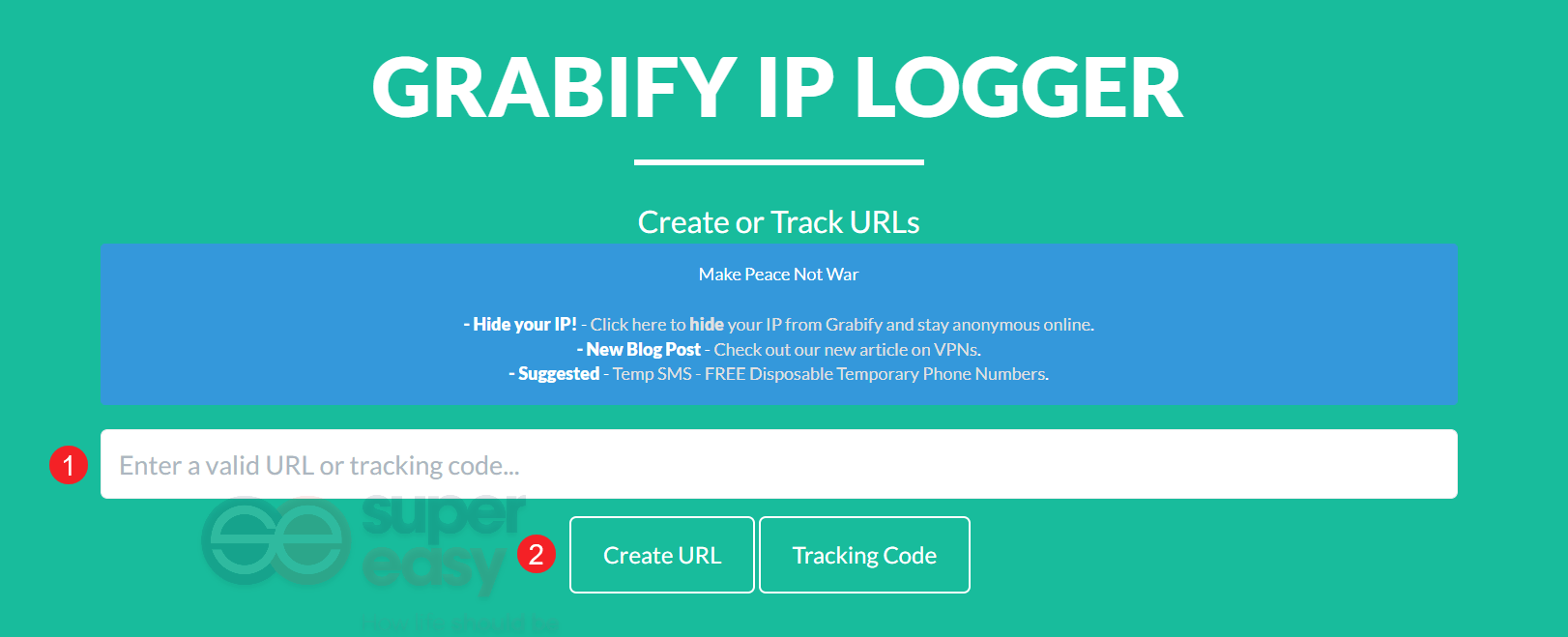 3) You'll see the New URL generated from your pasted link. Check if it's normal enough that the number owner wouldn't have doubts over it. Otherwise click View Other link Shorteners.


4) Select one satisfying shortener to generate a new link.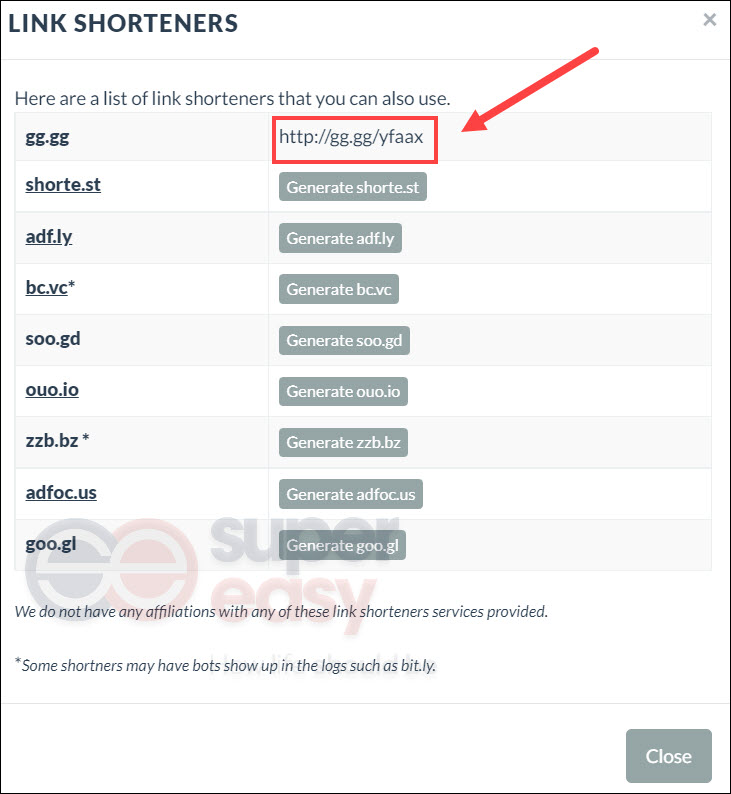 5) Send the link via text message to the phone number owner.

6) When they click on the link, you'll get their current IP address on Grabify. But it might change in minutes if they're moving.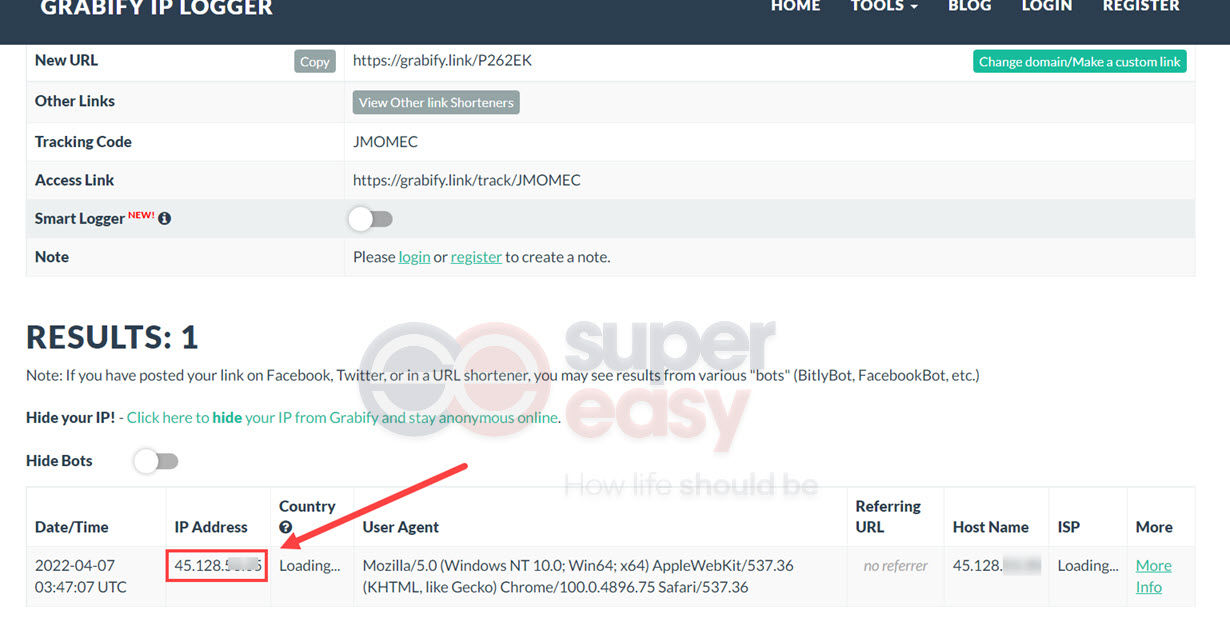 ---
That's basically all you need to know to track the location of a phone number. Among the 4 methods, number trackers like BeenVerified and PeopleLooker are the most effective ones to try. Hope you've solved your problem with the post!
The methods in this article provide you with easy access to public record information, but without a guarantee for accuracy and may include links to websites not listed as a Consumer Reporting Agency (CRA). Information acquired from these bodies is illegal to be used for employment, housing, credit, and other purposes alike, according to laws such as the Fair Credit Reporting Act (FCRA). If you're not sure whether your use of our methods is appropriate, click here for details.