Background check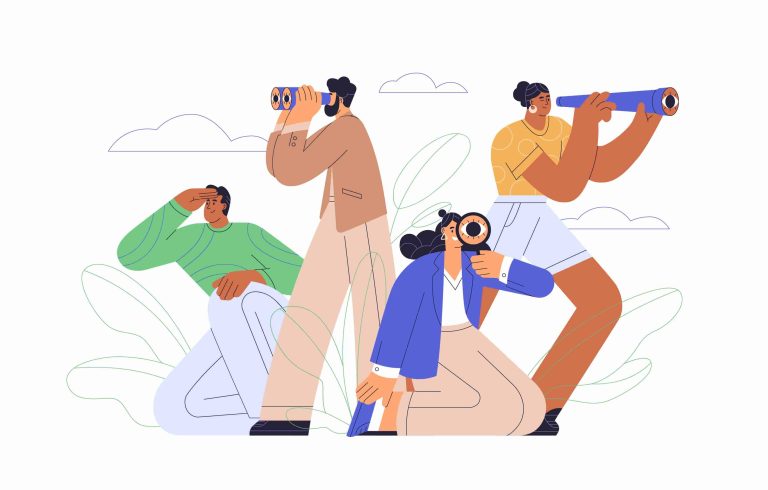 It's hard to know who to trust, these days. From fake dating profiles to online scammers, everyone seems so intent on misleading the world. Fortunately, however, there are quite a few background check tools out there to help ensure no-one takes advantage of you.
What is a background check?
A background check is a way to learn a person's real name & known aliases, employment history, past addresses, criminal record, sex offenses, traffic infringements, relatives & associates, assets & bankruptcies, and so on. In other words, it's a tool for looking up a name and discovering if that person is who they say they are.
Run a background check now
Most modern background checks are web based (i.e. appear on a website) but some also have their own mobile phone apps.
A note on terminology
You might also hear other names for a background check, including 'criminal background check', 'cyber background checks' and 'tenant background check'. Be aware, though, that using it's illegal to do a tenant background check with a people search tool like those discussed on this page.
When would I run a background check?
Some of the most popular reasons for doing a background check include:
Dating background check — Dating can be a bit of a lottery. It's so hard to tell if people are being genuine with you! With a background check, you can now get a good idea of whether they really are who they say they are.
Criminal background check — If you have a funny feeling about someone in your life, or just like to be completely sure of them before becoming too close, a criminal background check can provide the answers you seek.
Thinking of reconnecting with an old friend — People change. The last thing you want is to connect with someone who's become dangerous or dishonest in the years since you knew them. So if you're considering getting back in touch with someone you haven't seen for years, it can be a good idea to do your homework first.
Cheaper than a private investigator / skip trace — Hiring a private investigator or skip tracing company to find someone is expensive and time consuming. With a cyber background check, you can find the person you're looking for without all that time and expense.
Research an online seller — Want to know if a seller is trustworthy before handing over your hard-earned money? Whether they're on Craigslist or any other platform, with an online criminal background check, you can get answers with just a few clicks.
Suspected scam call —If you think you've received a call (or visit) from a scammer, search for their name or number with an online background check tool, and you'll know for sure in just a few minutes.
Thinking about contacting your biological parents — If you want to find out what your biological parents are really like before making first contact (e.g. are they criminals?), an online background check is just what you need.
Real estate lead generation — Don't waste time cold-calling people who are very unlikely to buy. With a real estate background check, you can quickly develop a shortlist of local prospective buyers with the assets, capital and inclination to buy.
When it is illegal to run a background check?
Under the Fair Credit Reporting Act, it's illegal to use a background check like those discussed on this page for the following purposes:
Background check for employment — Do a background check to evaluate a person for employment, reassignment, promotion or retention.
Hiring of household workers — Do a background check to choose a nanny or other domestic worker.
Tenant background check —Do a background check for renters to assess their desirability as a residential or commercial tenant.
Education background check — Do a background check to assess a person's qualifications for an educational program or scholarship.
Credit check or insurance check — Do a background check to assess the risk of existing credit obligations or a person's eligibility for issuing credit or insurance.
Individual customer background check — Do a background check to determine whether the person continues to meet the terms of the account.
Evaluating adoptive parents, pet-owners, etc. — Do a background check to evaluate someone as a candidate to adopt a pet, service animal or human.
Vetting someone in connection with a charity or nonprofit — Do a background check to decide whether someone can participate in, be considered for, admitted to, or gain from any non-profit, grant or charitable program or activity.
What's the best FREE background check site in 2022?
Unfortunately, there are no truly free background check sites. None!
There are plenty that claim to be, saying things like "totally free background check", "free criminal background check", "free background check on myself", "best free background check", "free trial background check", "free online background check" and "free background check without paying". But don't believe them. It's a lie!
Some of them will give you names, current address, previous address, landline phone numbers, names of family members and associates, and one (FastPeopleSearch.com) even provides marriage information for free.
But none of the so-called free background check sites provide the following:
Divorce records
Ancestry information
Criminal, traffic & other public police records
Bankruptcies
Jobs
Education
Assets
Judgements & liens
Check for yourself! Google "free background check", and you'll find countless sites claiming to offer exactly that, but none of them will provide the info you're after unless you pay for it.
As with anything in life, you get what you pay for. If you're serious about performing a solid background check or about finding the best background check site, you're really going to need a paid background check.
What's the best PAID background check site in 2022?
We've reviewed a lot of background check and criminal background check tools, and in our opinion, the best on the market, bang for buck, is definitely TruthFinder.
Search TruthFinder now
TruthFinder is a 100% anonymous cyber background checks tool that can find the following information about a person:
First & last names
Aliases
Birth & marriage record information
Jobs
Education
Properties & investments
Traffic tickets
Sex offenses
Criminal record
Assets
Bankruptcies
Current address
Past addresses
Cell & landline phone numbers
Email addresses
Secret social media profiles (including Facebook, Instagram, Twitter, LinkedIn, Youtube & Pinterest)
eBay profile
Family members, neighbors, friends & co-workers
Household demographics
Hobbies & interests
(Just remember that even though TruthFinder makes it possible to perform a background check for employment and a tenant background check, under law, using an online background check tool for these purposes is not permitted.)
To provide background check data, TruthFinder sources its data from the following databases:
State Department of Motor Vehicles (DMVs)
Vehicle manufacturers
Police & court records
Car dealerships
Rental & fleet companies
Vehicle & salvage auctions
Auto body mechanics
Vehicle service, maintenance & inspection workshops
Automotive insurance companies
Automotive extended warranty companies
Import / export agencies
And more…
The methods in this article provide you with easy access to public record information, but without a guarantee for accuracy and may include links to websites not listed as a Consumer Reporting Agency (CRA). Information acquired from these bodies is illegal to be used for employment, housing, credit, and other purposes alike, according to laws such as the Fair Credit Reporting Act (FCRA). If you're not sure whether your use of our methods is appropriate, click here for details.