How to Wear Green Pants Like a Fashion Blogger?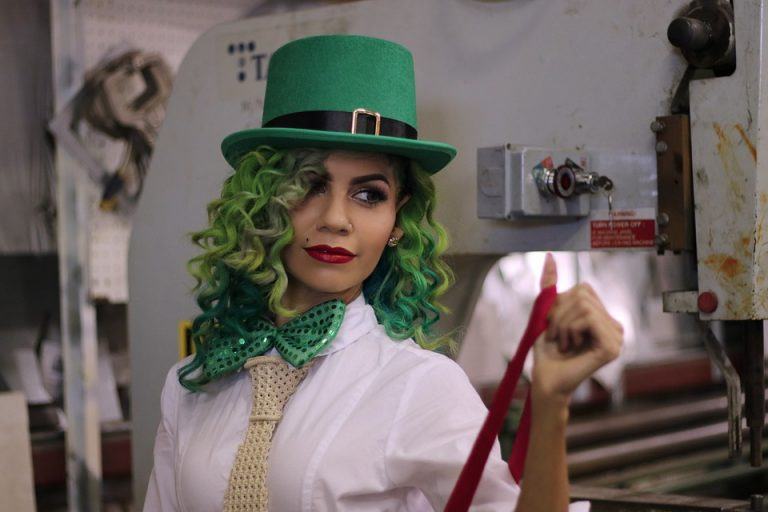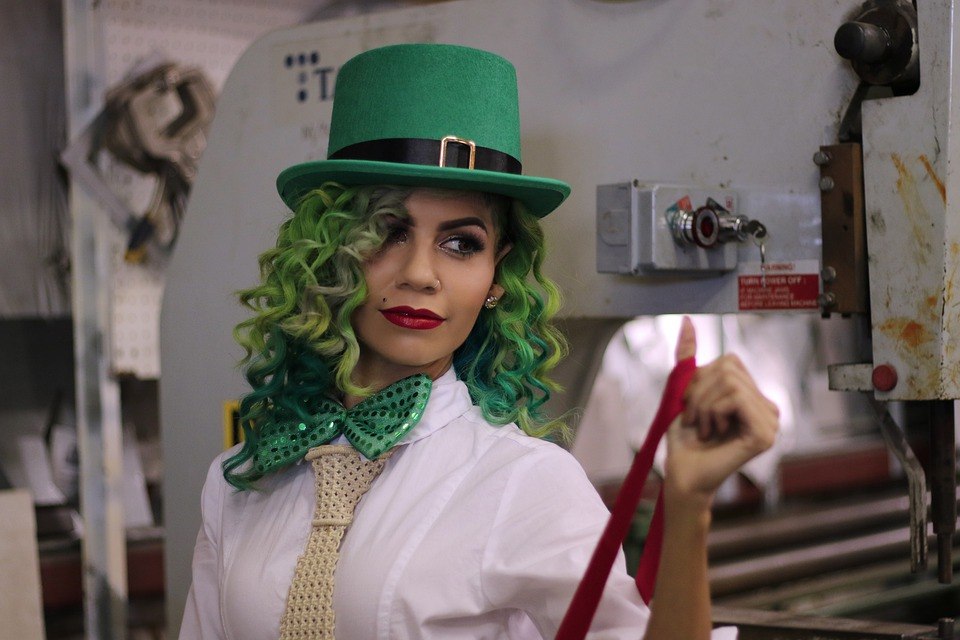 "It's mandatory to wear green. It's tradition. Wear green or you'll get pinched."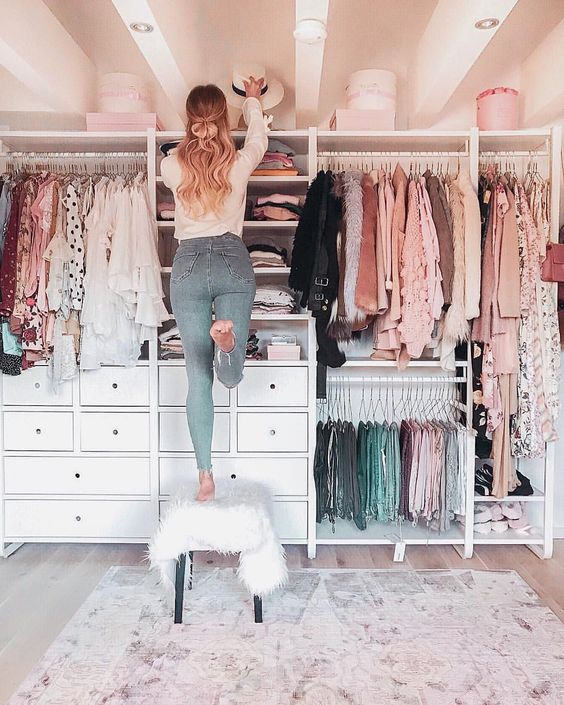 Green stuff is in the bottom of my wardrobe! There are so many wonderful colors… Why GREEN? Although there's little risk of being pinched for not wearing green on St Patrick's Day now, I bet everyone's anxious to go into the parade and just enjoy being one of the green tide.
Back to the pants. How to make myself stand out with just one pair of green pants?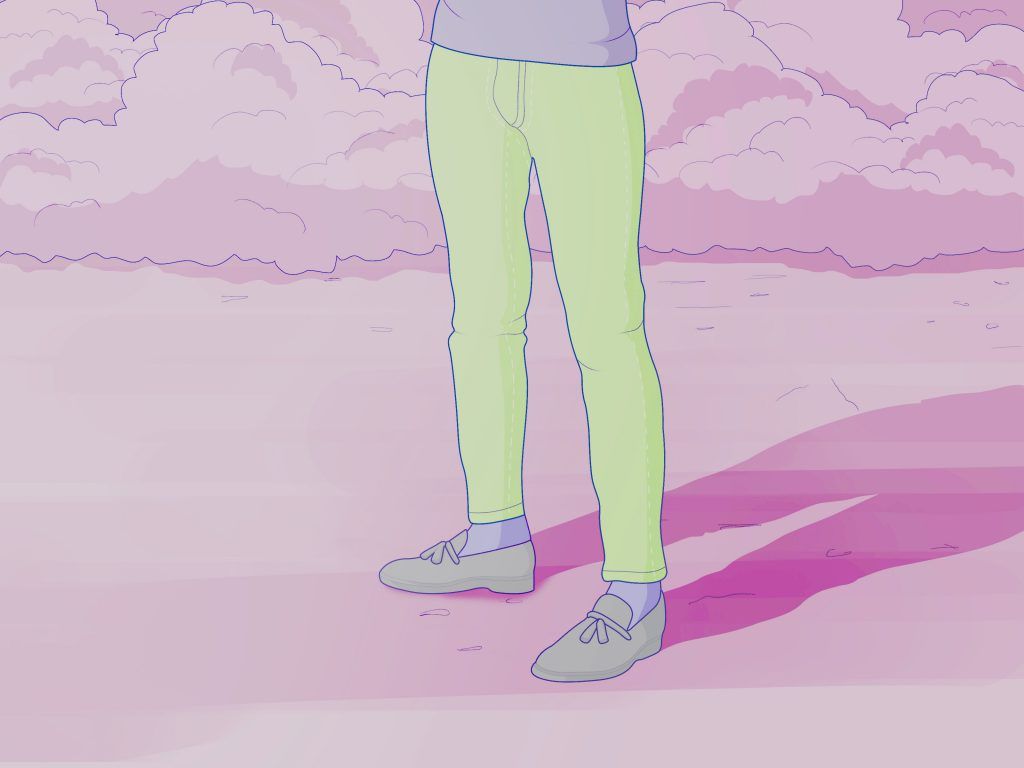 Perhaps you don't want to be so green. Green doesn't go with your skin color or match your personality, so you just want it just stay below. That's clever. AND cheap. With one pair of green pants (you don't really need to buy a second one, unless you get addicted once in them), thousands of tops for you to choose from. But which one?
Which color top goes with green pants?
White
The most obvious choice is to pair your green pants with a white top. Color is believed to have impact on moods and emotions. Camlness and purity – a combination that can't go wrong. This is the most casual option.
Whether it's emerald green or olive green, a simple white blouse or T-shirt can make you look chic and gorgeous right away.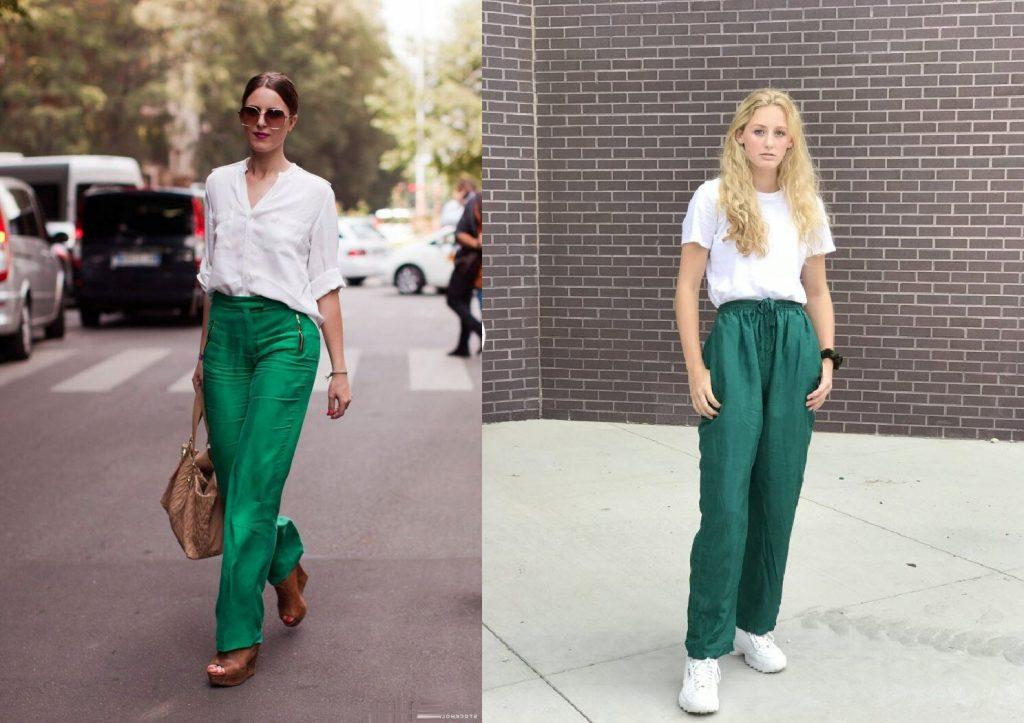 You can also try a polka dot blouse, which is a timeless piece in any wardrobe and will never look dated.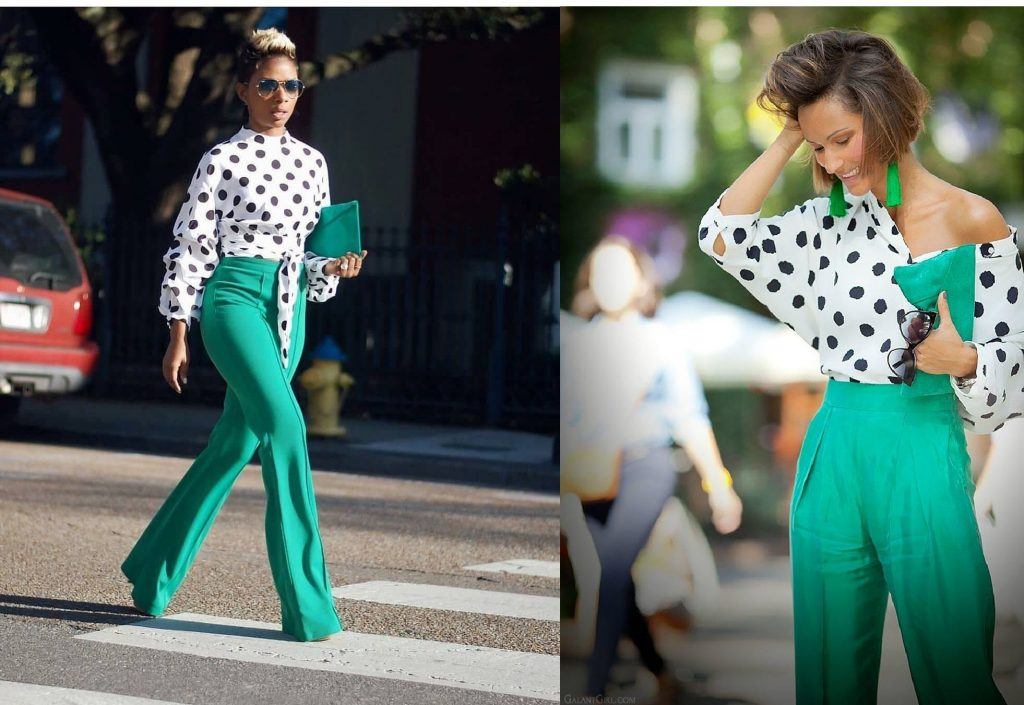 However, if you're feeling bold, you can try the colors below.
Pink
Many street style stars just love this color comination. Pink can make the light green look cute and tender. You can wear it the simple way with a pink top or the chic way, seeking for something exaggerated with a print or pattern.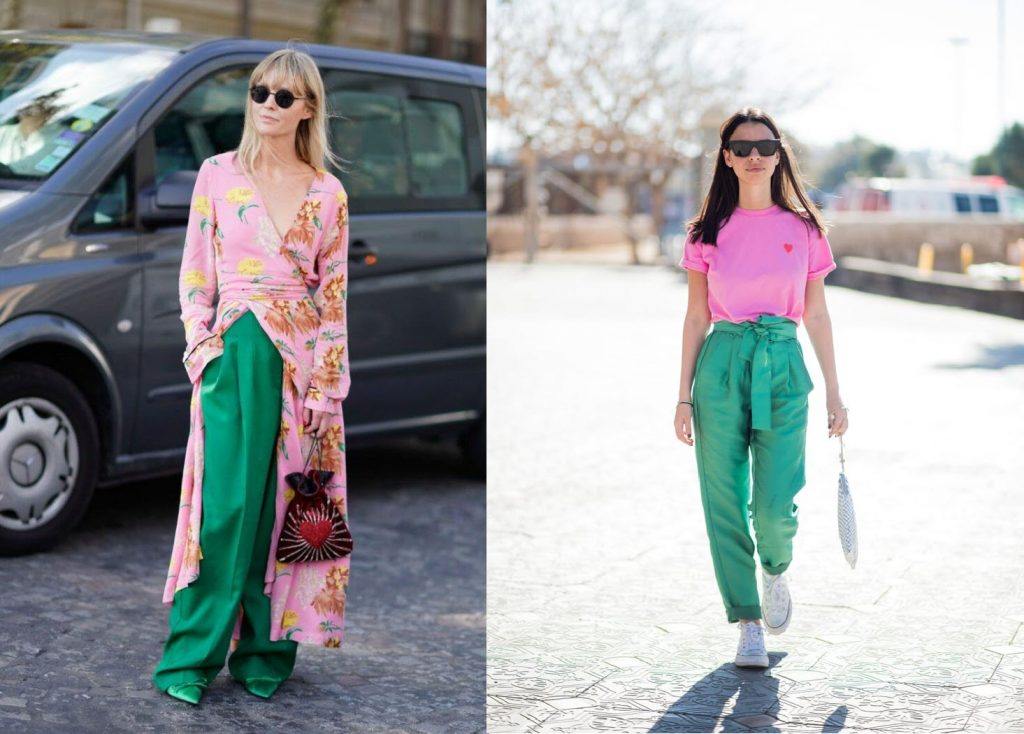 Blue
It may seem a little odd to you, however, blue and green together can be incredibly chic. If you feel a little bored with these neutral colors, why don't you try some bold color combos to create unique looks? You will be surprised how well they can actually go together if you wear it right.
Blue is quiet, calming, but also cold and with emerald green it can make you look elegant and bring a sense of nobility to your outlook.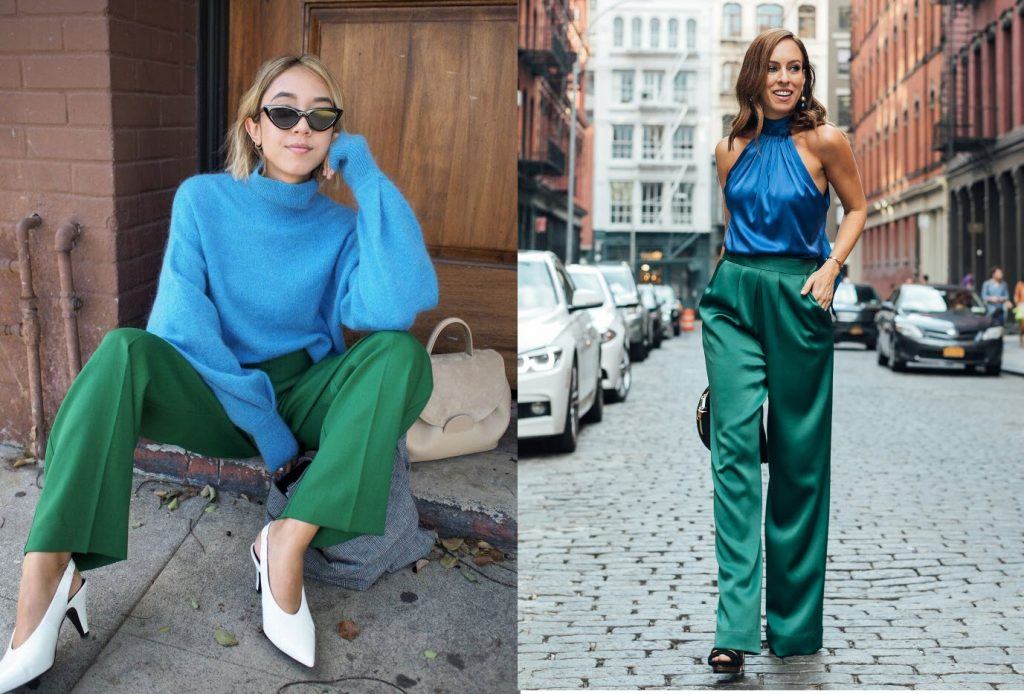 Orange
Orange is a complementary color to green, so pairing these two colors together works wonderfully. They key is using the same tone for both and keep it simple.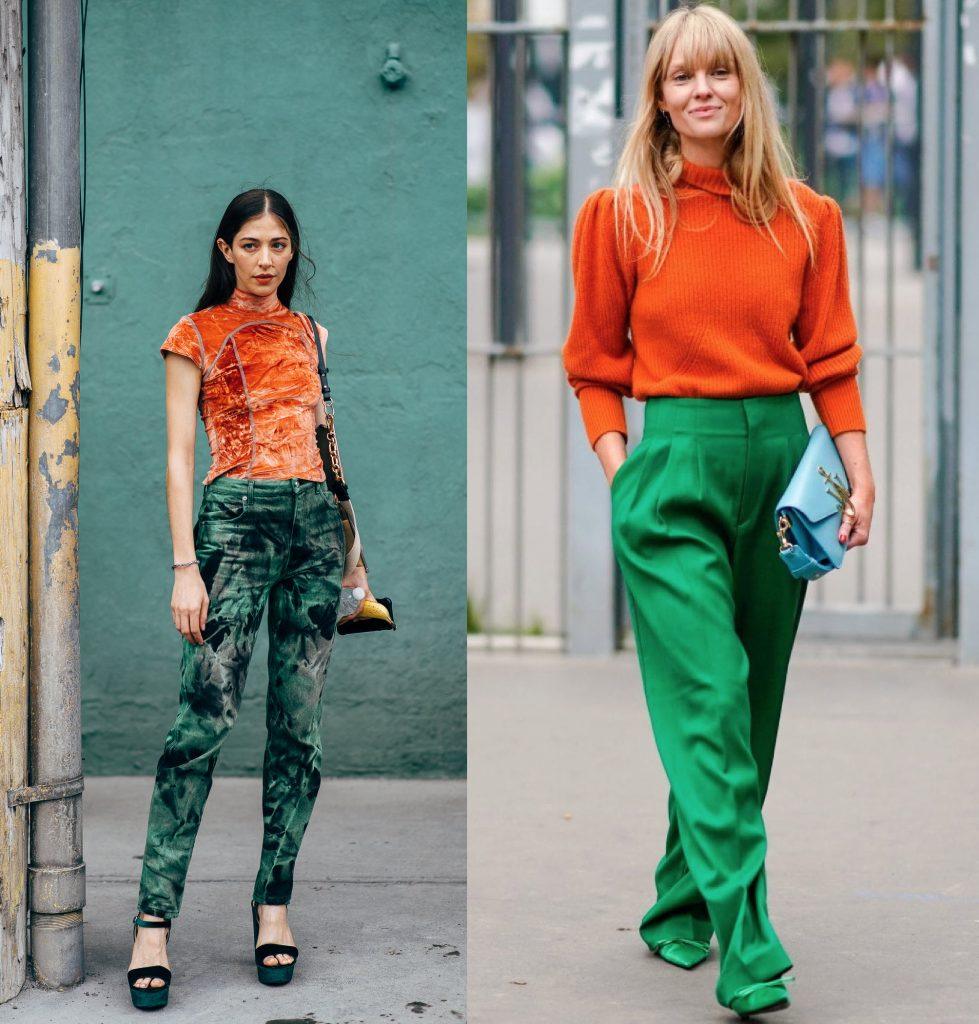 Yellow
Cheerful yellow and soothing green can absolutely make you feel cheerful and young. These candy-like colors can keep your spirits up and make you be the it girl of the day.
Yellow is also very versatile. You can creat a super cool street look with cargo pants and a yellow jacket, or go elegant with a yellow trench coat .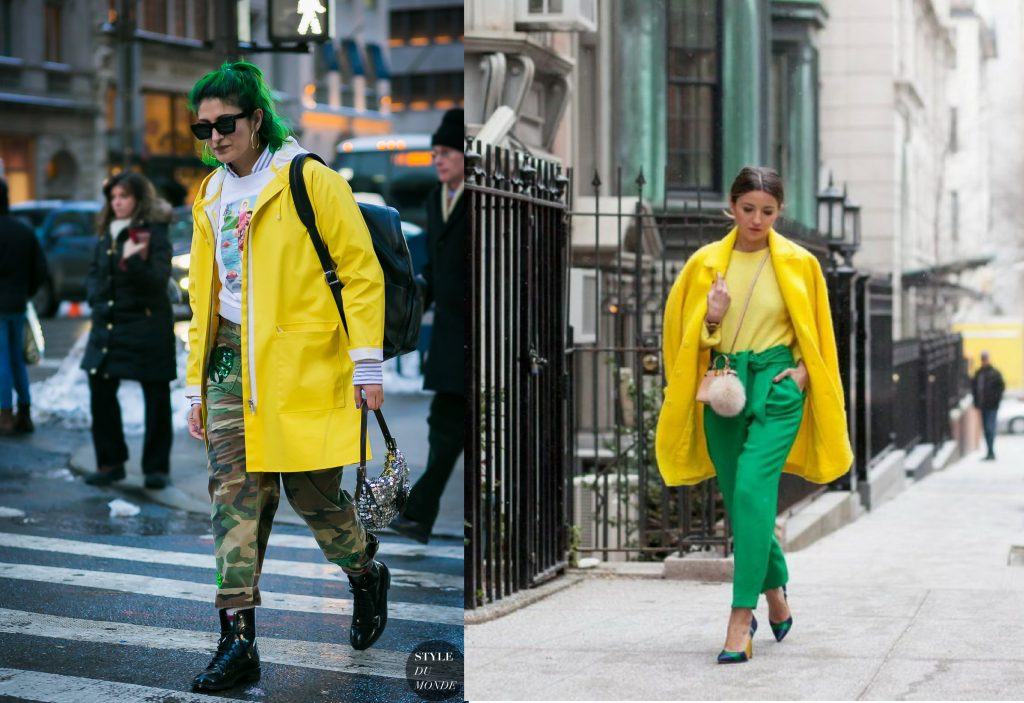 Purple
If you're looking for a vintage look, you can't miss out purple and green. As contrasting colours, these two colors go together in perfect harmony. Especially these beautiful deep purple and dark green outlook will certainly make you a figure of high fashion.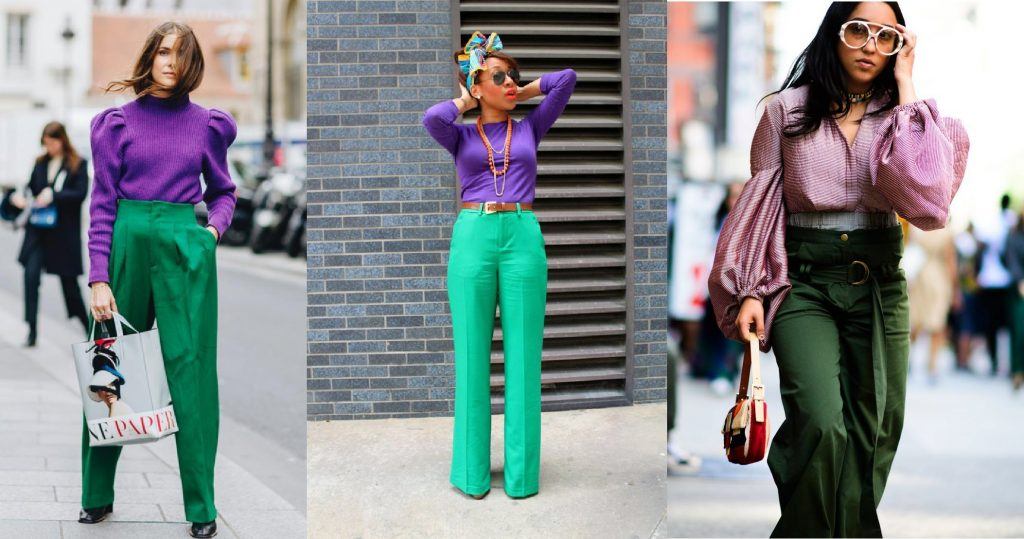 Green Pants Style Guide
1. Not just color, but also hues.
When you choose to go bold by color blocking a blouse and green pants, select a top of same hue with your pants.
2. Wear accessories
Accessories can really make a huge difference: stylish sunglasses, belts, bags or purses etc.
You can shop for some trendy accessories or tops at online fashion boutique:
3. Pick shoes for your look
The last step – a pair of shoes that walk you into the parade. The color may limited to green, white, black or khaki, but you have a wide variety of shoes to choose from.
High heels
Poninted high heels makes you look chic and modern. You can choose black or white high heel shoes to look clean and simple. Of course, you can also go bold with green.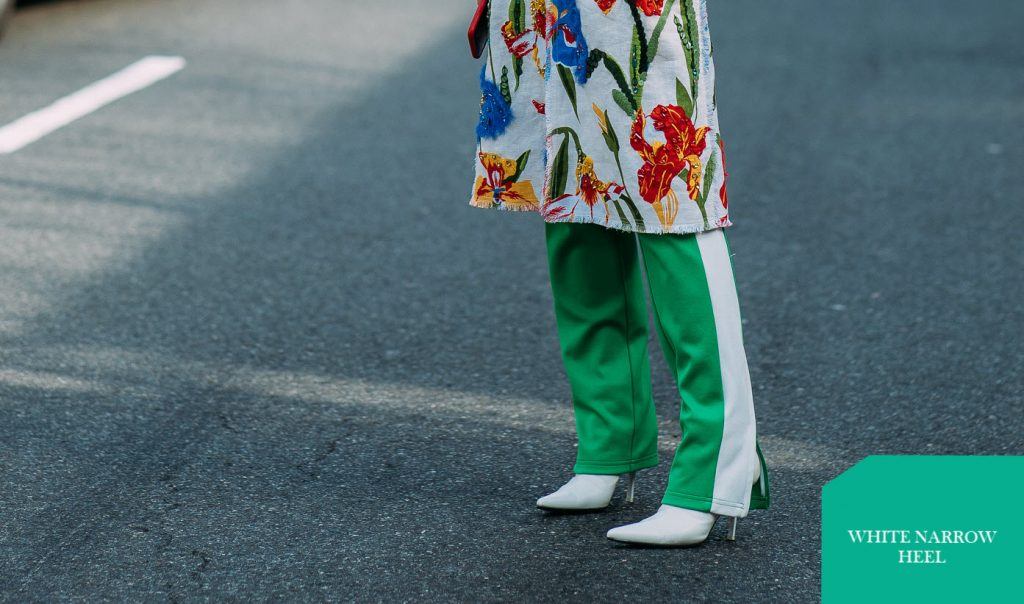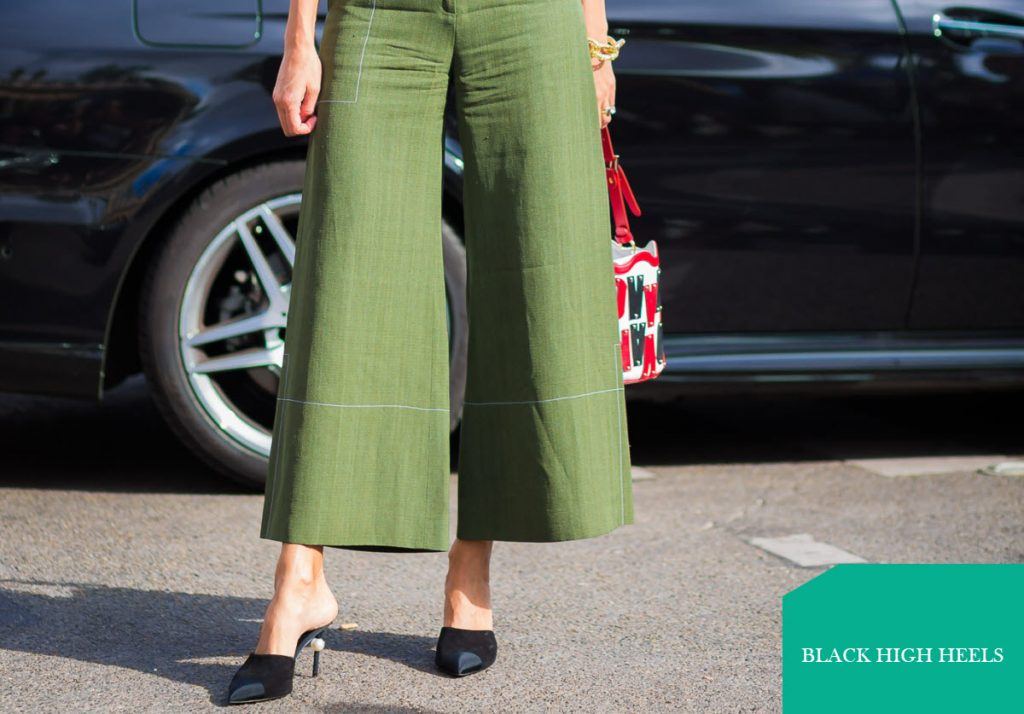 Casual shoes
If you decide to make yourself comfortable by wearing it in a casual way, you can choose white sneekers or casual boots of neutral color.