Snapchat Username Search – Find Someone on Snapchat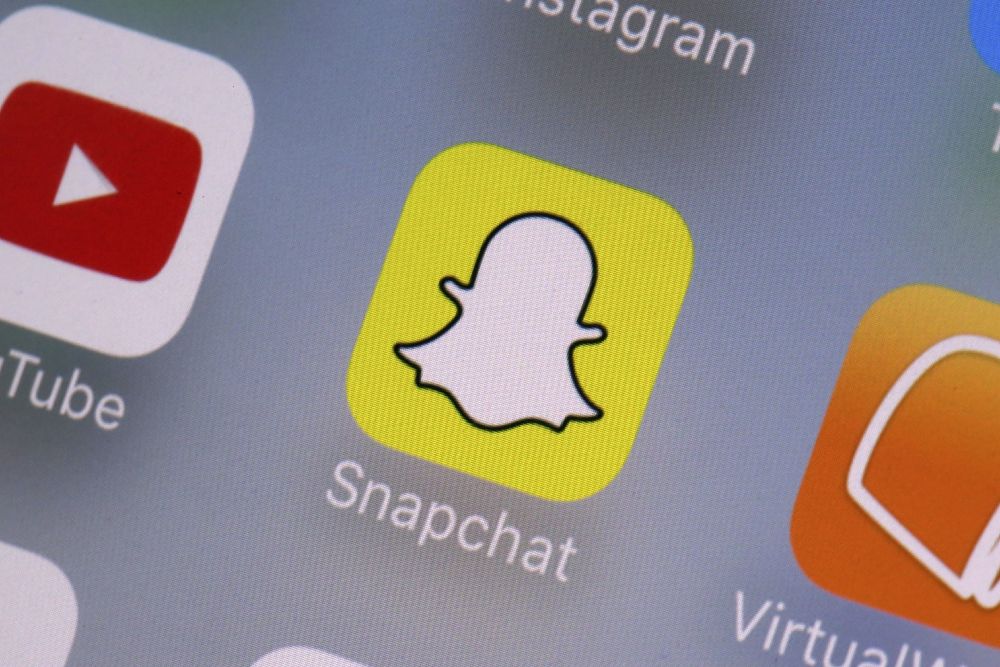 Reverse Username Search
Search for who's behind an online profile in seconds
Snapchat is one of the most popular social media apps. When you want to connect with someone on Snapchat, you need to know their exact display name or username (or at least a phone number). But what if you don't have any of these info? Don't worry. In this post, we'll show you how to run a Snapchat username search and find someone on Snapchat easily and quickly. You can even do this without signing up or downloading the app.
Search Who's Behind a Username
Enter username. Explore name, age, contact info and more.
Search Now
Method 1 – Use a professional username search tool
A dedicated social media search engine is the best method for Snapchat username search. Here are 3 best tools that will help you track someone's Snapchat username in a few clicks.
Social Catfish
Originally as a dating investigation service, Social Catfish allows you to locate people with a username from any social network like Twitter, Facebook or Snapchat, etc. By using its advanced image search, you can also check a person's real identity and tell if he/she is a scammer or catfish.
1) Visit the Social Catfish official website.
2) Select how you'd like to search (by name, phone, email, username or photo). Then enter the required information and click Search.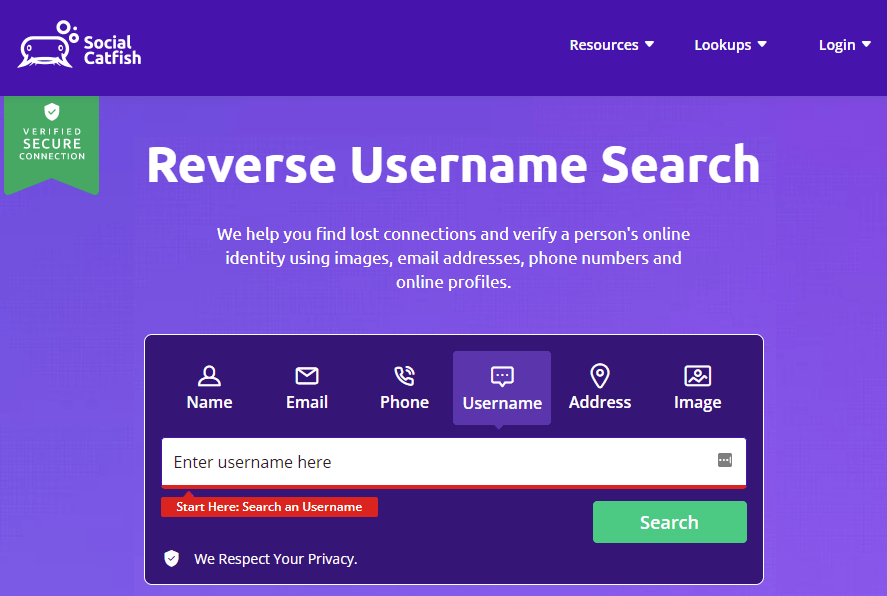 3) Social Catfish will scan the database and deliver the correct match within minutes. From the report, you'll find out who's the profile owner and a lot more details.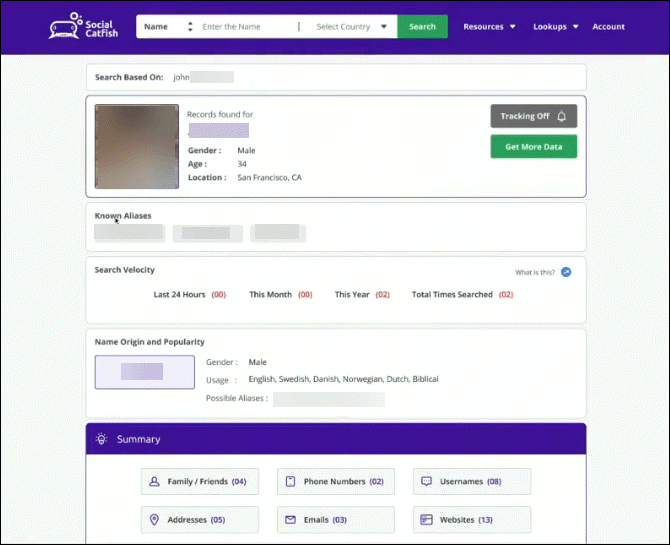 ---
BeenVerified
BeenVerified is one of the most powerful people search engines online. You can virtually look up almost anyone by his/her name, phone number, or email address, and uncover their profiles on popular social networks like Twitter, Facebook, Instagram and more.
1) Go to the BeenVerified homepage and select your preferred search type. Then input the required information and click Search. Or you could directly navigate to the BeenVerified reverse username search tool to search for the profile owner behind.


2) It may take a few minutes for BeenVerified to search its database and locate a correct match. Once done, you'll receive a detailed report including the person's social media accounts, contact details and public information.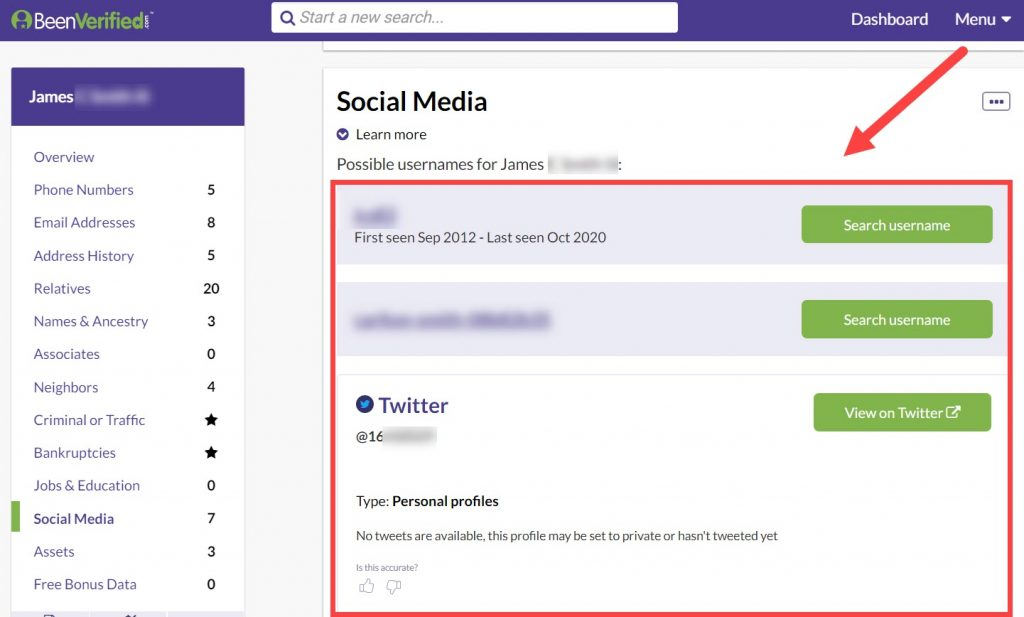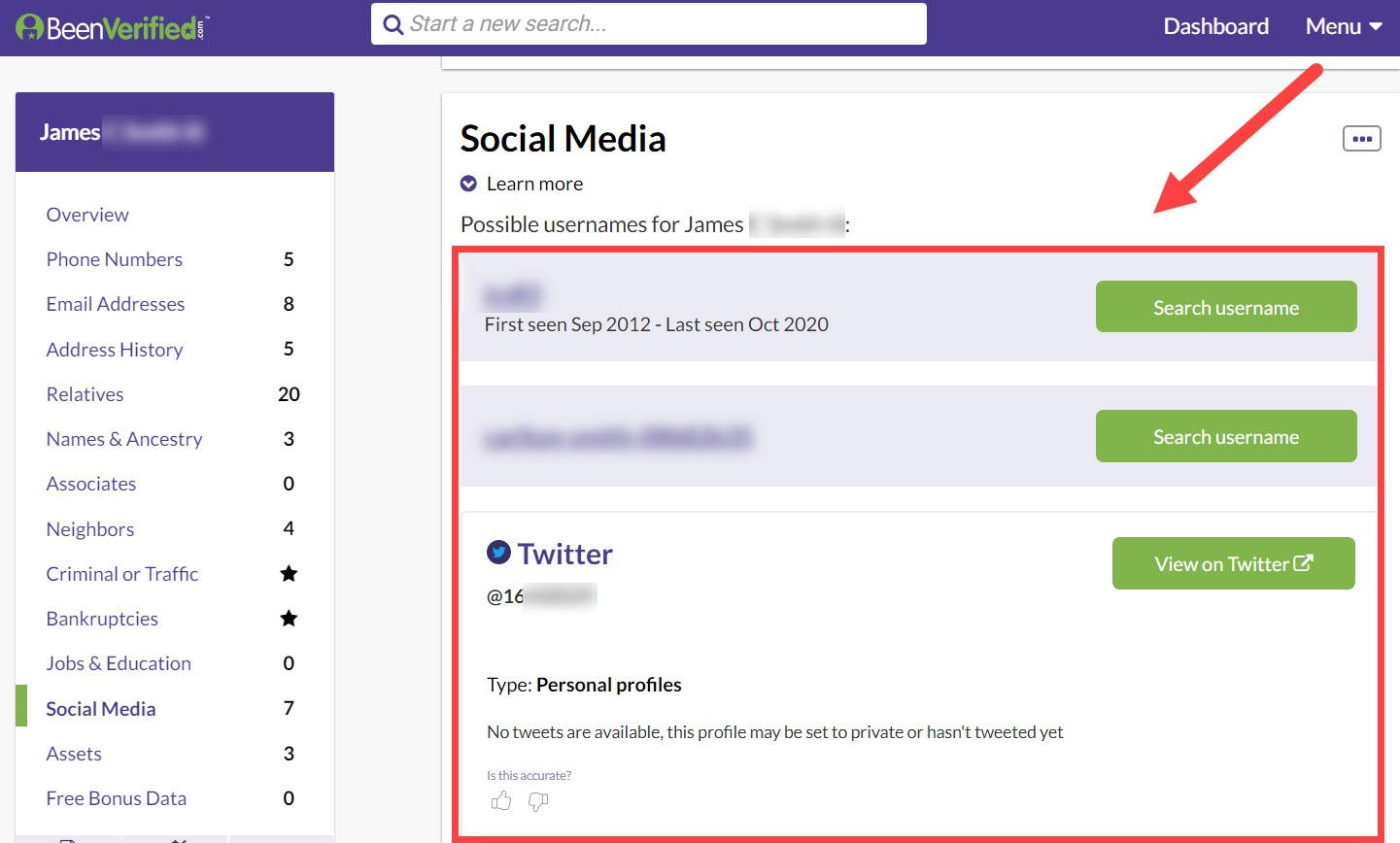 BeenVerified is a subscription-based service, but now you can grab a 7-day trial for only $1 to search as you like and enjoy the premium support.
Snapchat is not yet included in the BeenVerified database. However, it collected millions of user records from popular social networks like Instagram and Facebook. Since many people would use the same username across different platforms, it's very likely you'll find a correct match.
---
Spokeo
Spokeo is also my favorite tool when it comes to finding an individual on social media. Its vast database ranges over 120 social networks, allowing you to acquire tons of valuable information simply by entering a name.
1) Go to the Spokeo username search page.
2) Type a Snapchat username and click Search.
Or you can search by a nem, phone number, or email to dig up someone's relevant profiles on social media and dating sites like Facebook, Instagram, Tinder, Match & more.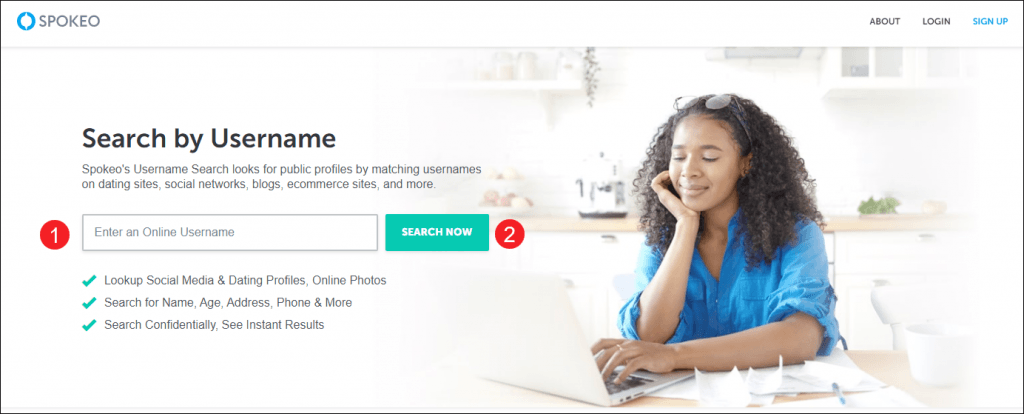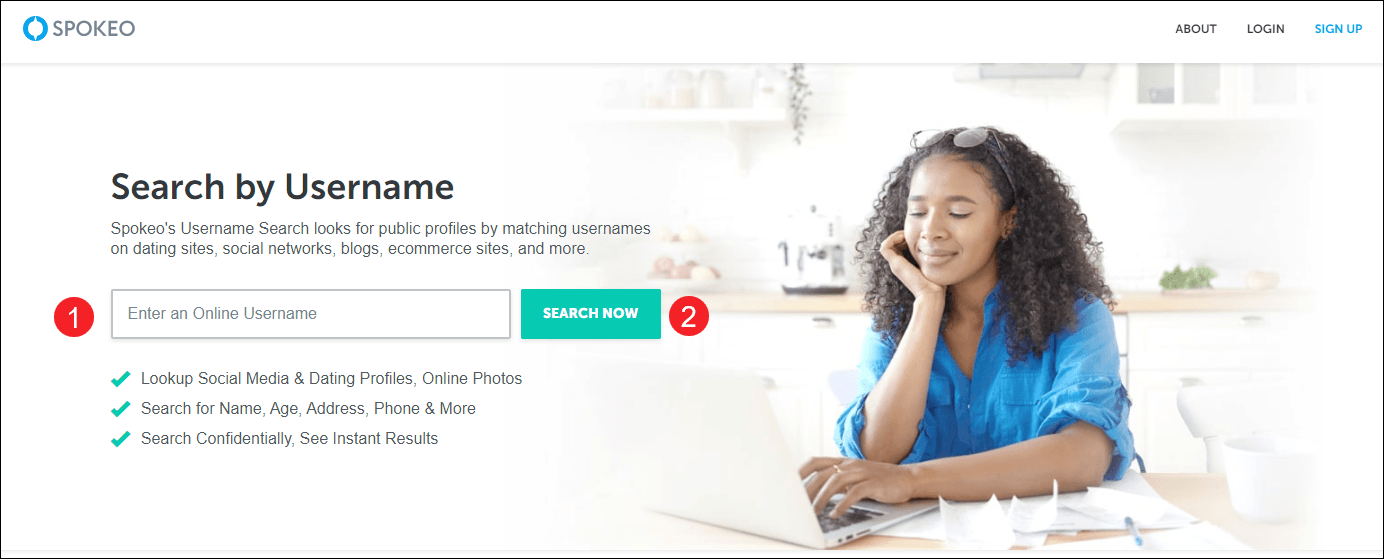 3) Wait until the results are completely loaded. The report may reveal more than you think, from the full name, age, address, family info to social media profiles and so on.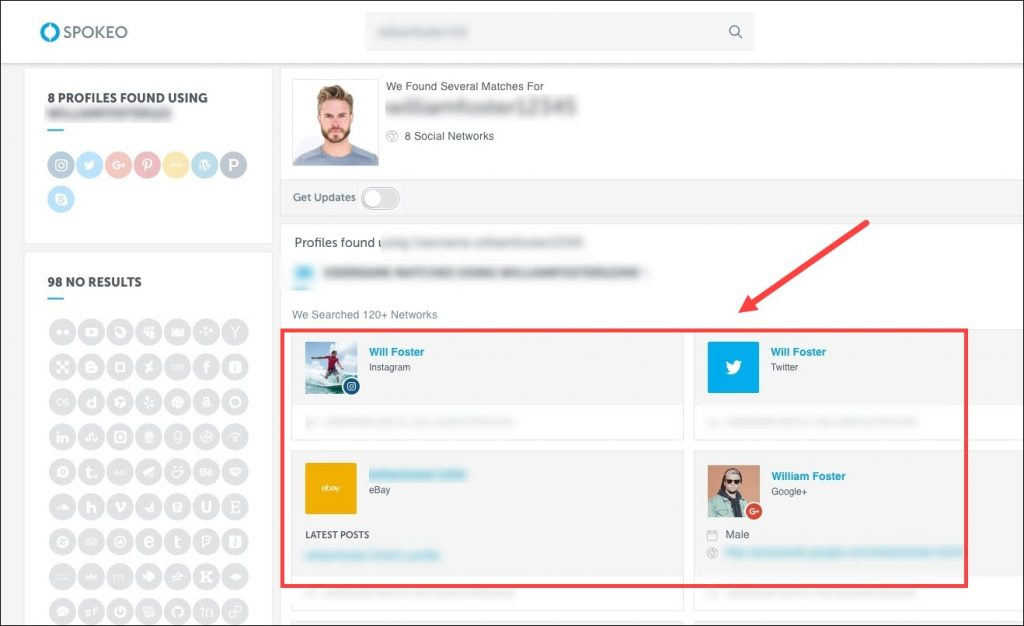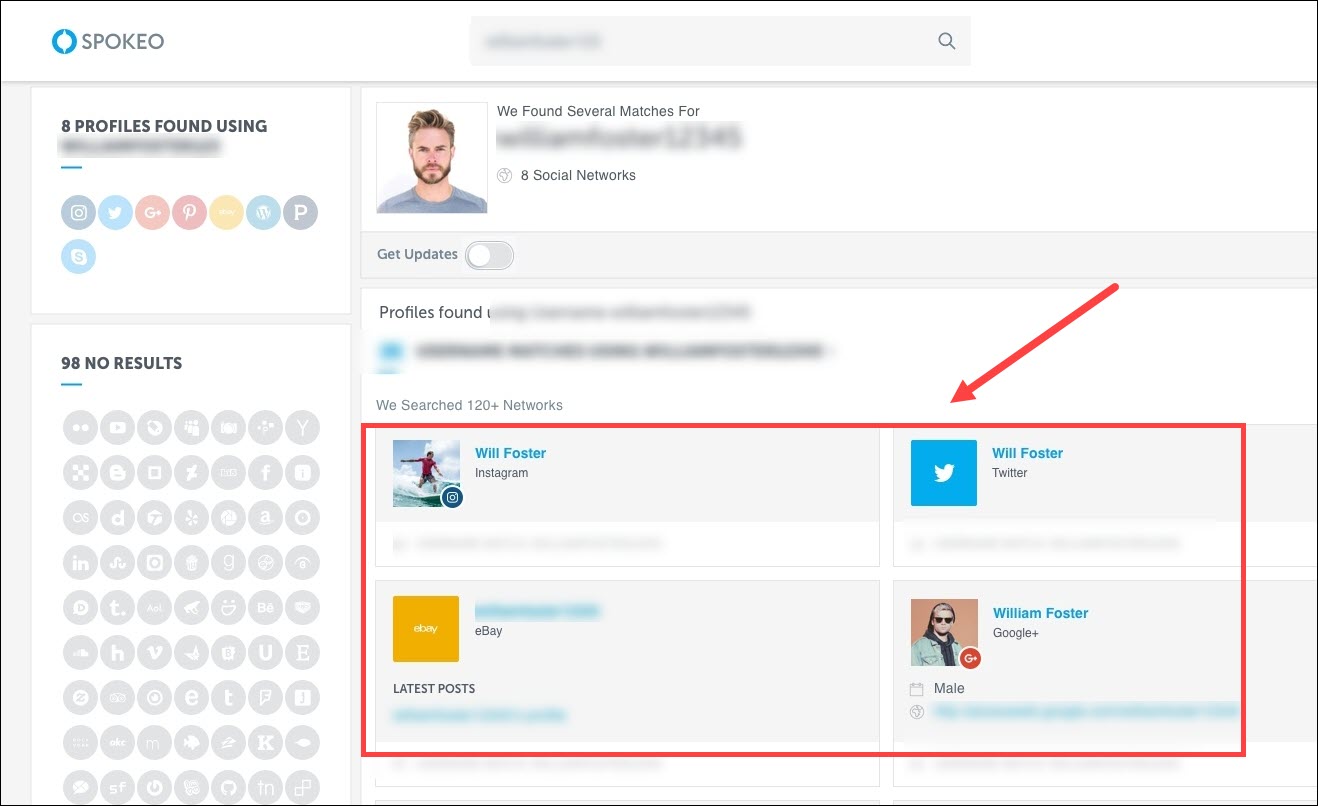 Tips: The report that contains social media profiles costs $0.95, but it also comes with a 7-day membership trial where you can run searches unlimited times.
Method 2 – Sync up your contact list
You could also find someone on Snapchat by a phone number. While Snapchat doesn't integrate a direct search by phone number, you could add the person's phone number to your contact list and upload it to Snapchat. It will then find all your contacts present on the app.
Simply tap the Add Friend button at the top right corner. When you're prompted to allow Snapchat to access your contacts, tap OK/Allow. You see a list of contacts who are already active on Snapchat and could invite those who aren't.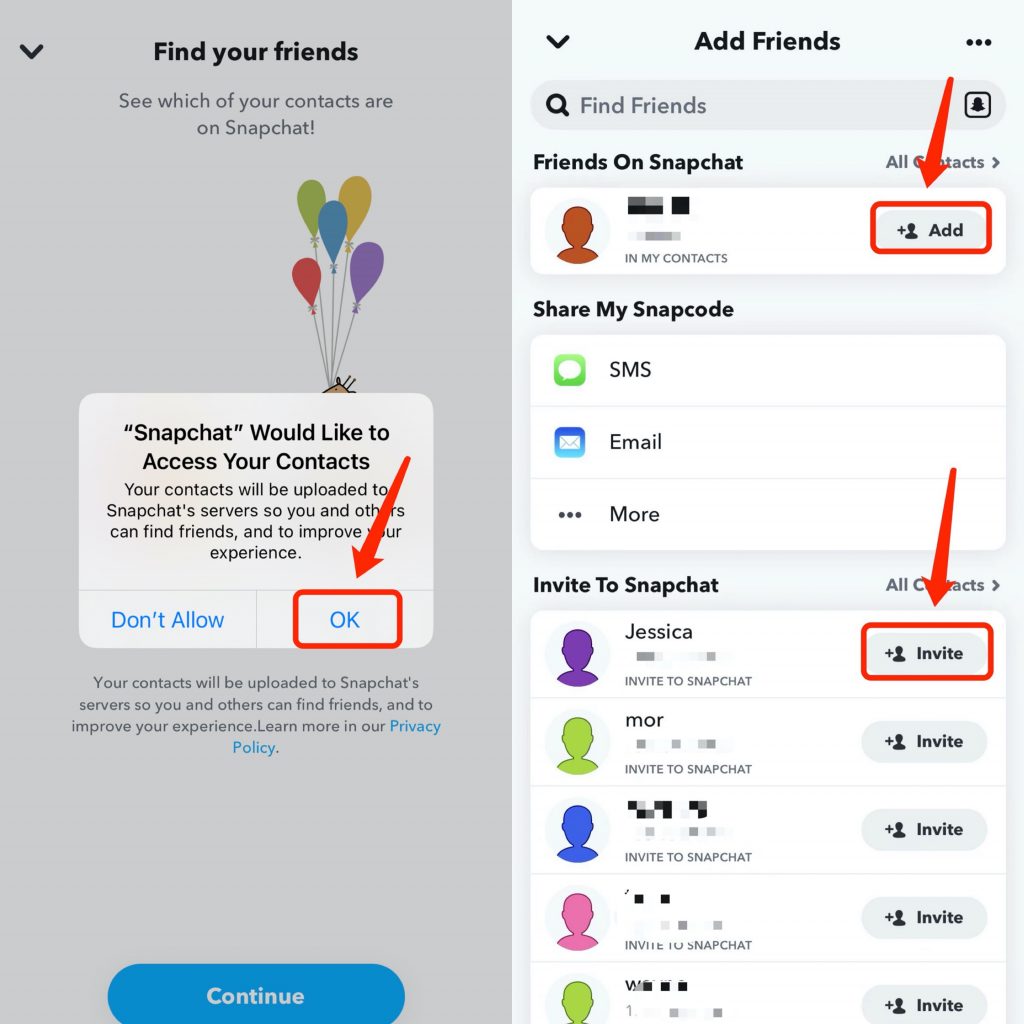 This is, however, not 100% working. You won't find a user who registered the account with an email address or prevented the app from accessing his/her phone number. In that case, you need to conduct a more advanced search with BeenVerified or Social Catfish.
Method 3 – Make a guess
The last method you could try is to make a simple guess of the person's Snapchat username, but this can be time-consuming. On the Snapchat search bar, input something related to the person you're searching for, such as a full name, and the app will suggest all related users. Then you need to identify who's the person you're looking for.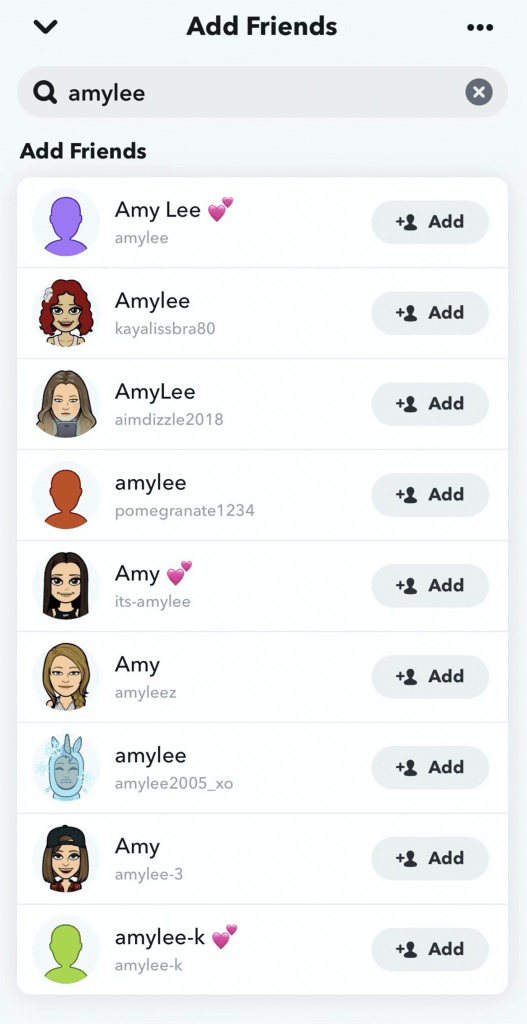 In some cases, people would use the same or similar username over different social media platforms. So if you happen to have the person's Facebook, Twitter, Instagram or Pinterest usernames, try searching it on Snapchat as well.
Conclusion
That is it. Running a Snapchat username search isn't as difficult as expected. It's possible for you to search for a specific user by phone number. But a professional username lookup tool will be far more efficient when you only got a name or limited information.
If you're looking to talk with someone new on Snapchat, you can take advantage of the Add Nearby feature on Snapchat or just check out the Snapchat subreddit to come across more interesting users.