Peacock Premium Hack 2023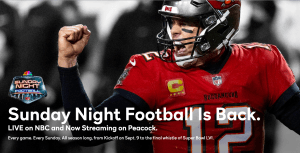 Peacock is the streaming service from NBC Universal, it unites NBC's shows, Universal's films, original content, and live news, it's a good service with extensive sources, especially for American football fans. You don't want to miss NFL live show.
So how to get Peacock TV, is it free, and how to stream Peacock? These questions will be answered in the post.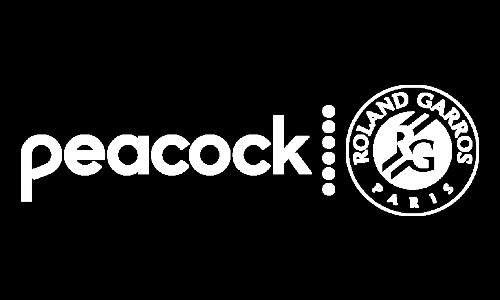 Stream the French Open LIVE and more, starting at only $4.99/month!
Is Peacock TV free?
Unlike many main streaming services like Netflix and Hulu, Peacock still offers free plans for users. So, yes Peacock TV is free.
But if you want more content, such as watching NFL 2021 Live on Peacock TV, you'll need Peacock Premium which costs $4.99 per month.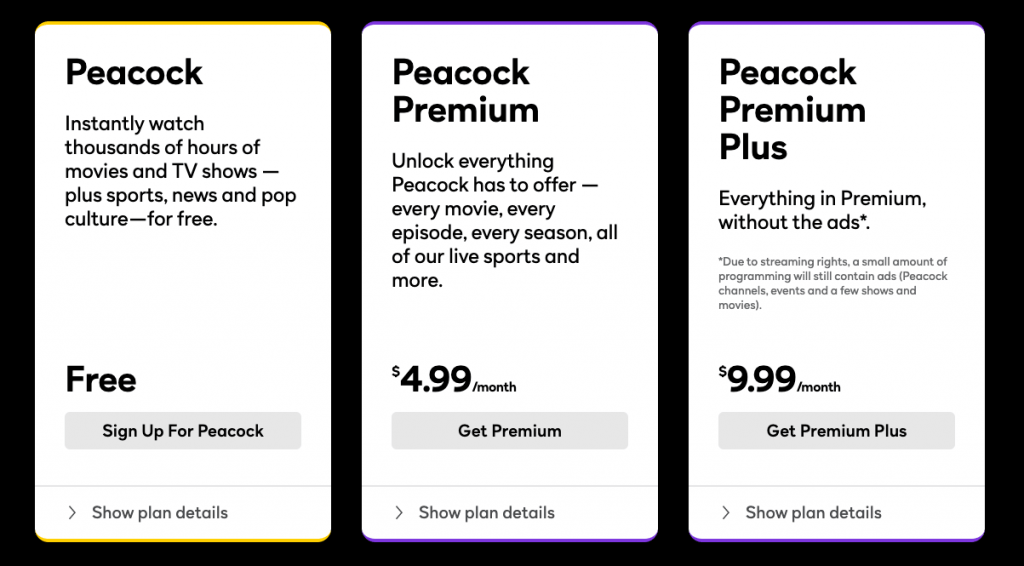 Here comes a question, can I get Peacock Premium for free?
Yes, you CAN!
Peacock used to have a 7-day free trial for the Peacock Premium plan. Although Peacock doesn't offer a free trial, there is a way to get Peacock Premium for free:
become an Xfinity customer or a Cox subscriber.
After that, you can link your account to Peacock TV to access Peacock Premium for free.

Unlimited Streaming. Get instant access to Prime Originals.
Use Peacock promo codes
If you don't need an Xfinity subscription or Cox's plan, you can find Peacock promo codes or discounts to cut the cost. Coupert is a great free tool to help. Coupert is a powerful free browser extension that helps you find and verify promo codes automatically. It also gets you cash back on basically every order.
Here's how to use it:
Add Coupert to your browser.

Go to the Peacock Premium page. In the top-right corner of your browser, click the Coupert icon and you'll see all the available promo codes.

Where is Peacock TV available
Unfortunately, Peacock is only available in the United States. So when you try to access Peacock TV in Canada, the UK, or other regions outside of the US, you'll face a message reading "This service is unavailable in your region".
Don't worry, there is an easy way to let you watch Peacock TV when you are outside of the US. Get a VPN.
We don't recommend free VPNs because these free VPNs might put your personal information at risk. Also, they have more chances to be detected and restricted by Peacock TV.
Therefore, we recommend NordVPN for its security, high-speed, and ease of use.
1) Download NordVPN and set up your account.
2) Log into your account.
3) Connect to a chosen country VPN server.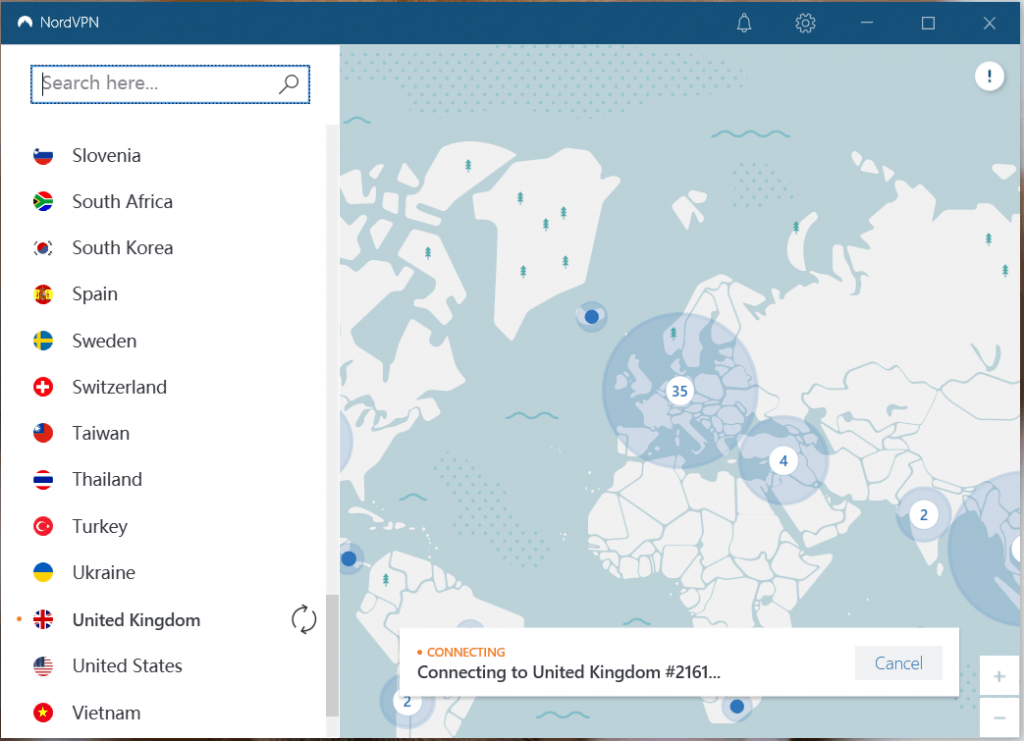 4) Go to Peacock TV to watch shows you want.
How to stream Peacock TV on my smart TV
Peacock is available across many devices and platforms including Android, Android TV, Apple TV, Chromecast, iOS, Xbox One, Vizio SmartCast TVs, LG Smart TV, and PlayStation.
You can access Peacock on Roku, Samsung Smart TV, and Amazon Fire TV.
It's really easy to get Peacock TV on your smart TV, take Samsung smart TV as an example:
Sign up a Peacock TV account.
Open your Samsung Smart TV, navigate to Apps and select the Search icon to find the Peacock application.
Download and install the app.
After the installation, launch the Peacock TV and sign into your account. Then you're able to start streaming Peacock on your Samsung Smart TV.
That's everything about Peacock TV, hope this post helps you.
DIRECTV Stream 14-Day Free Trial
Best of Live TV and On Demand. Stream ANywhere, Anytime.
Sign up