How to Find Someone's Real Name on Snapchat (2023)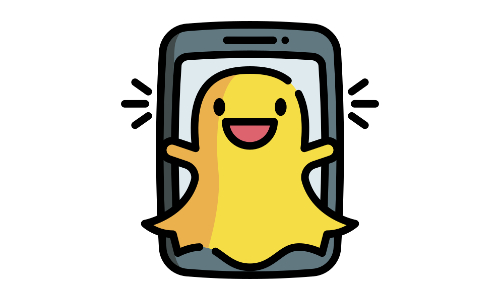 Snapchat Username Search
Enter Snapchat username to find owner
You might want to find someone's real name on Snapchat to establish a more personal connection outside of the platform. As different types of Snapchat scams escalate these days, you may also seek to verify the identity of a Snapchat account to ensure safe and genuine online communication.
In this post, we'll show you several ways to look up a Snapchat username and identify the person behind the account. You'll be surprised at the wealth of information that can be unearthed with just a username.
Best ways to find someone's real name on Snapchat
Snapchat allows users to set a username and display name of their own choice, but some people may choose to display their real name. In this scenario, you'll easily see it on the user's profile.
However, if the Snapchat account is anonymous using an implicit display name, you can try Method 2 – Method 4 for a more advanced investigation.
Search Who's Behind a Username
Enter a username. Explore name, age, contact info, and more.
Search Now
1. Check the user profile on Snapchat
Navigate to the Snapchat profile to if the person uses his/her real name as the username or display name.
1) Open your Snapchat app and tap Chat at the bottom of the screen.
2) Find the account you would like to know and open the chat.
3) Tap its profile icon at the top left to view the complete profile.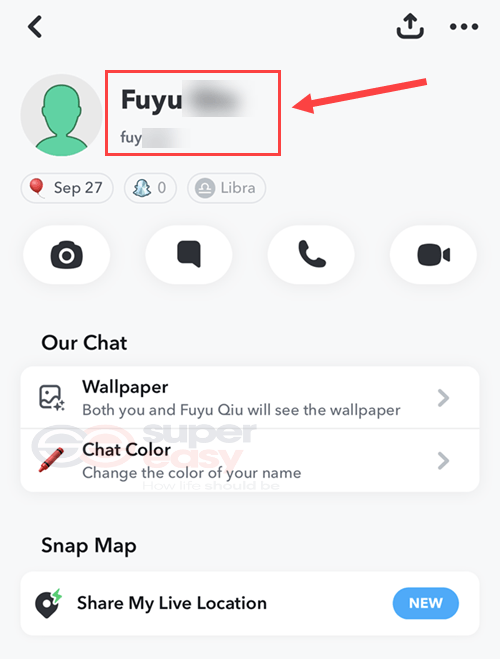 ---
2. Cross-check different social media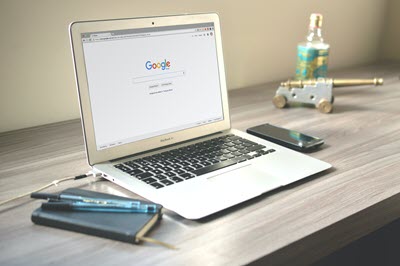 Many people join various social media platforms with the same or similar username. That said, once you've got hold of someone's Snapchat username, it's easy to trace their digital footprints especially if the person is active online.
Simply Google a username you're searching for and the results should show other websites the name appears on. You may want to dig into their profiles on Facebook, LinkedIn, Twitter or Instagram, where people are more likely to share their real identities and daily pictures.
---
3. Use a Snapchat username lookup tool
To save the hassle, you can take advantage of a username lookup tool. Their vast databases may help you find out the real person behind a Snapchat profile in seconds and access a wealth of personal information.
#1 Social Catfish – Best for social media search
Social Catfish is powerful at finding someone's social media and verifying their real identities. By looking up a Snapchat username, you'll know who's the owner, gain insights into their background, and confirm whether their profile is real.
1) Visit the Social Catfish official website. Choose Username and enter a Snapchat username. Or you can reverse search image to uncover the user's real name.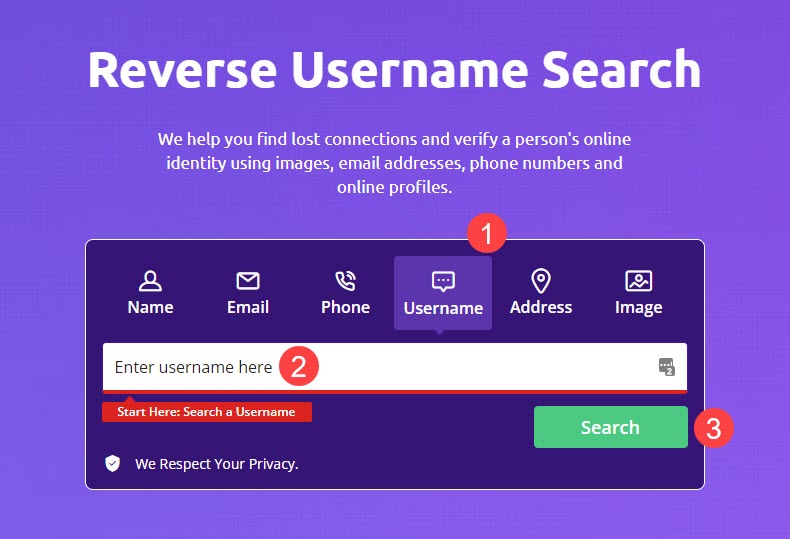 2) After the scanning completes, you're able to view the possible username owner, his/her gender, and known locations. Unlock the full report (subscription required), and you'll see the complete results.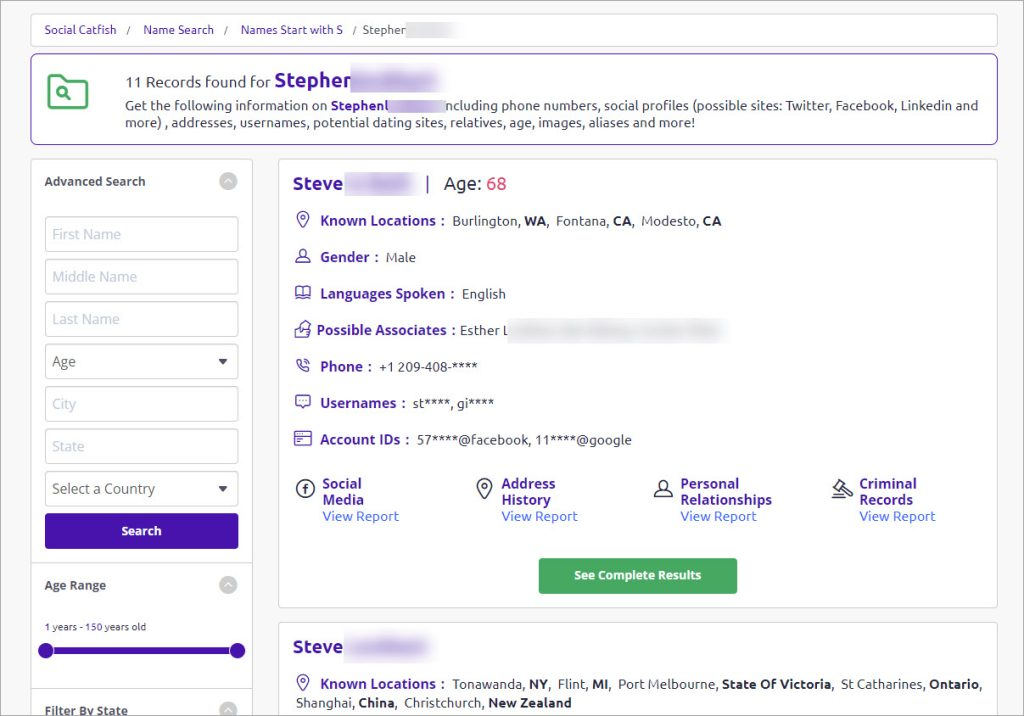 ---
#2 BeenVerified – Best all-in-one people search tool
BeenVerified is one of the most popular background search websites. Its search engine combs through hundreds of social media sites, communities, online chat rooms and forums and helps you search for everything associated with a username.
1) Go to the username search page. Type a specific username and click Search.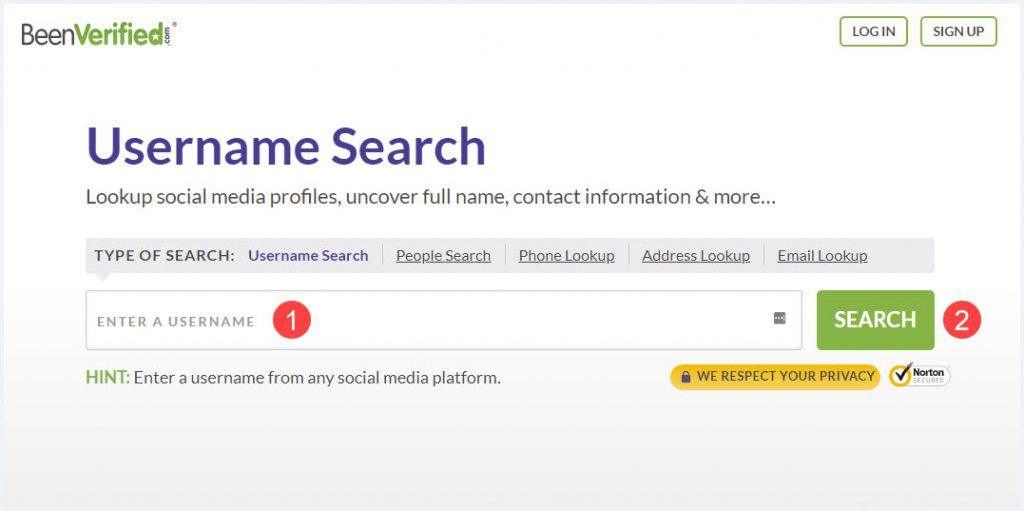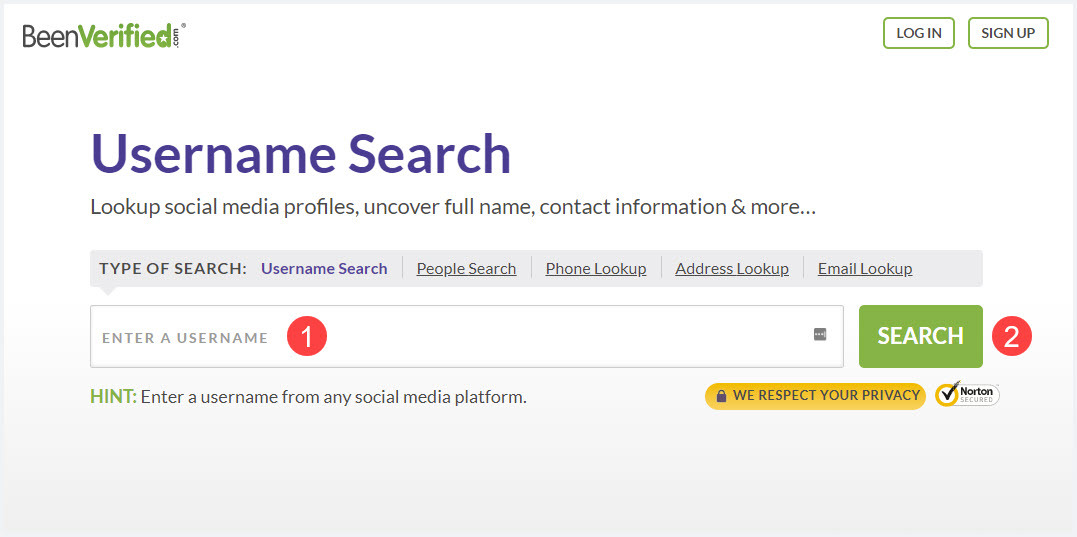 2) Wait a few seconds to complete the search. Then from the report, you can check out all the details about that user, from his/her real name to contact info.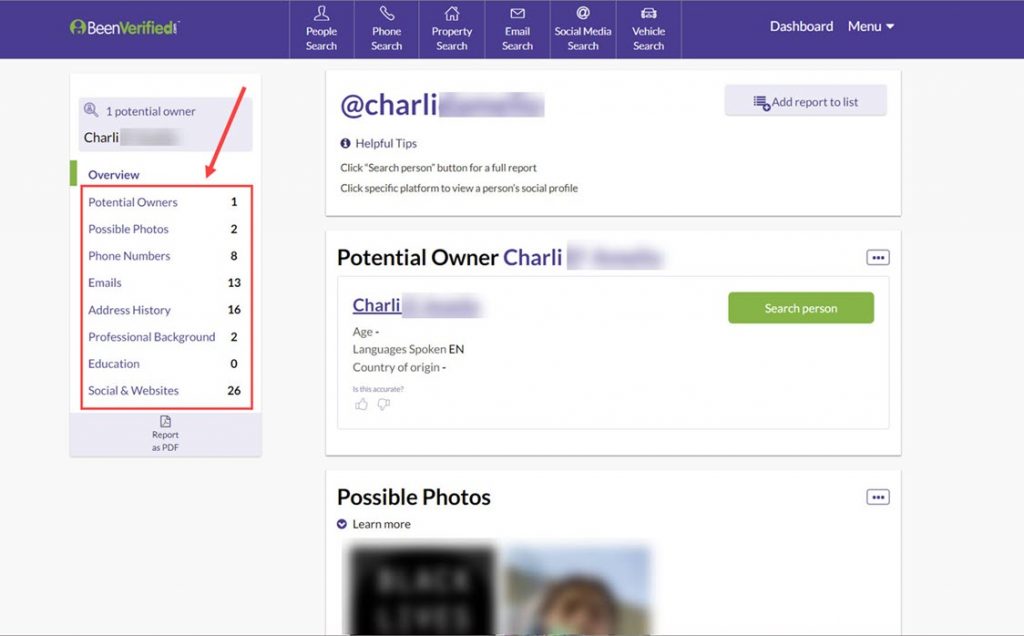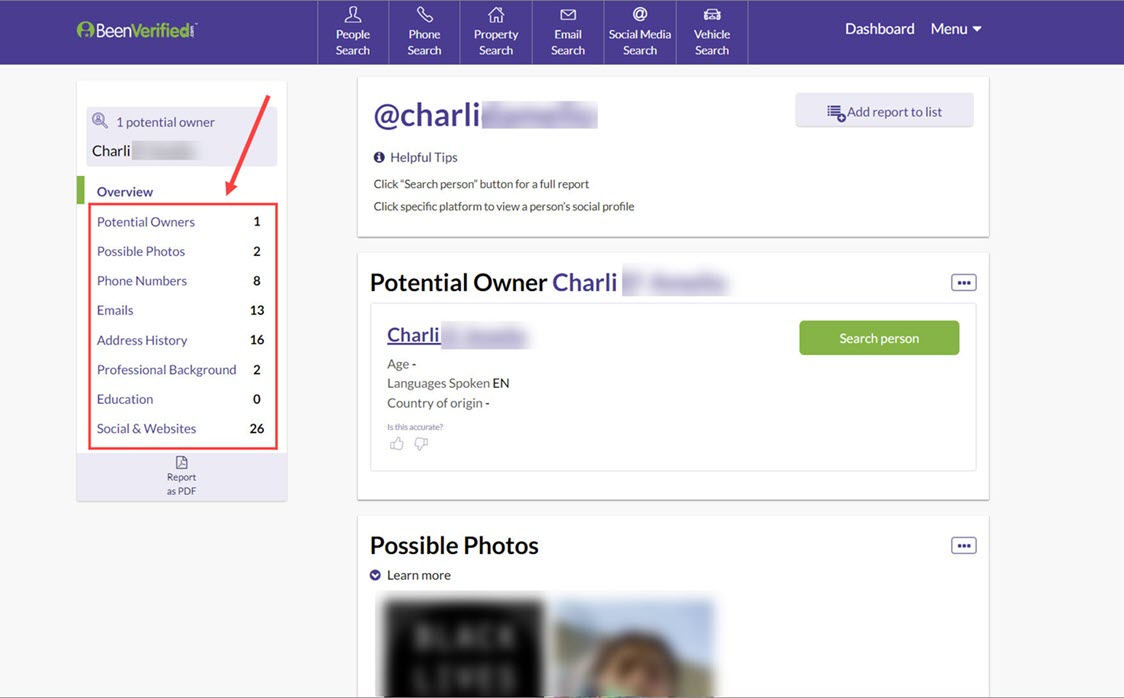 Although Snapchat is not yet included in the BeenVerified database, it has millions of up-to-date user records from popular social networks like Instagram and Facebook. As most people would use the same username online, this tool may give you the best accurate results.
---
#3 Spokeo – Best for discovering related accounts
Spokeo is another great tool for looking up someone you met online. It collects public profiles on 120+ social networks including dating sites, blogs, and e-commerce sites, and brings accurate results in a clear report. Here's how to get started:
1) Go to the username search page at Spokeo.
2) Simply type a Snapchat username you would like to know and click Search Now.

3) After the search completes, click Unlock Full Results to view all the online profiles related to Snapchat user.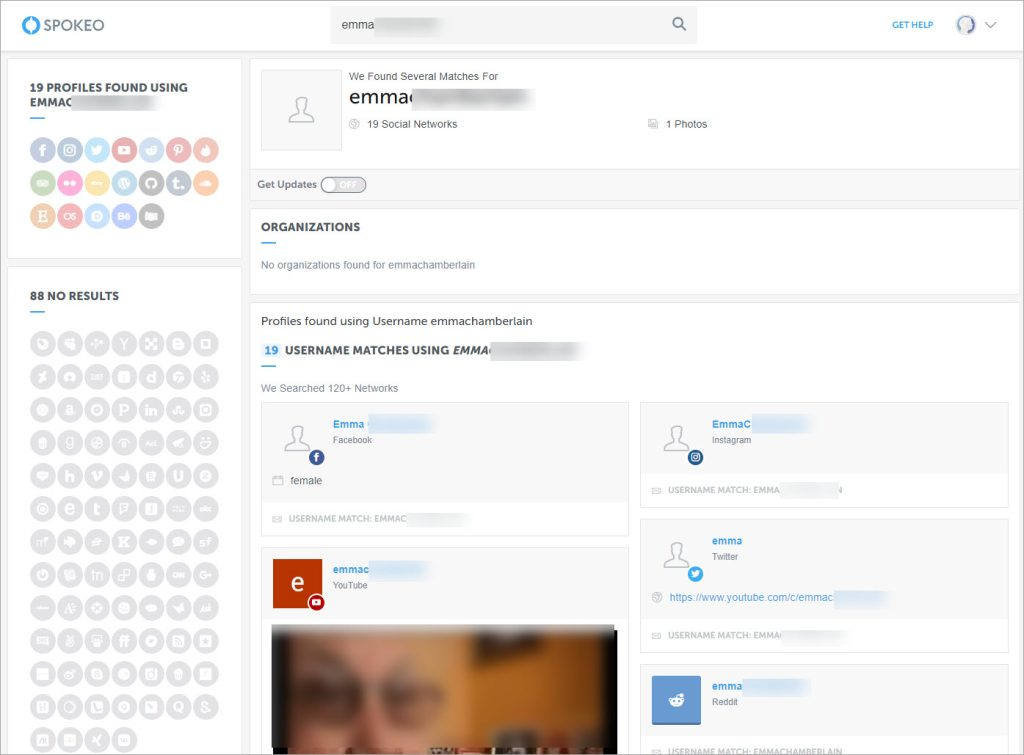 ---
4. Perform an image search
Examining the images of a Snapchat user may offer some clues about their identity. A personalized Bitmoji avatar is relatively difficult to recognize, so you'll need to grab real photos or videos featuring the Snapchat user's face.
Capture an authentic photo or take a screenshot from the video, and then upload it to Google Images. Relying on facial recognition and visual analysis, this tool identifies image sources and shows you more similar images.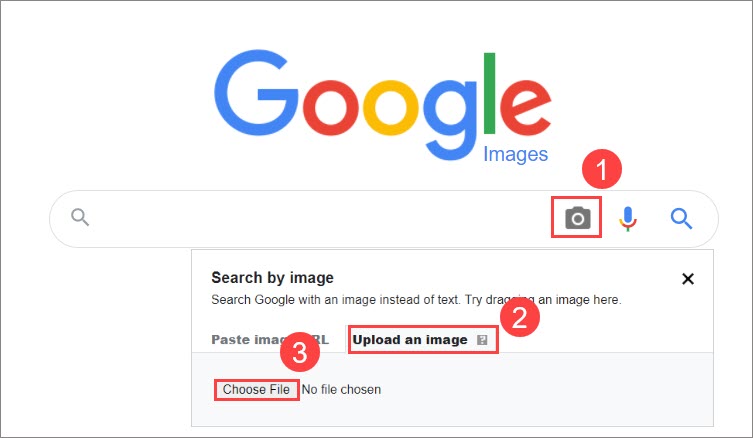 If the image appears to be a stock image or is associated with a different name, stay alert as this is usually a red flag of fake accounts.
What if I can't find the Snapchat user's real name?
While a reverse search service and regular search engines are efficient for looking up social media usernames, they're not foolproof. If a Snapchat account is crafted by bots or cybercriminals, it'll be challenging to find the owner's real name. And Snapchat users who prioritize a high level of privacy may leave minimal traces in the digital world.
If your initial attempts yield no results, try to:
Search by previous Snapchat usernames or display names – People update their profiles often. If you recall any previous usernames or display names of the Snapchat user, look it up to see if it's linked with useful information.
Utilize additional user information – Use the tools above to search for other information you know about the user, such as a phone number or an email address. By broadening the scope of the search parameters, you may discover more details. 
Hopefully this post helped. If you have any questions or suggestions, please feel free to leave your comment below.
Featured image made by Freepik from Flaticon
The methods in this article provide you with easy access to public record information, but without a guarantee for accuracy and may include links to websites not listed as a Consumer Reporting Agency (CRA). Information acquired from these bodies is illegal to be used for employment, housing, credit, and other purposes alike, according to laws such as the Fair Credit Reporting Act (FCRA). If you're not sure whether your use of our methods is appropriate, click here for details.