Finding people on Plenty of Fish (POF) has become more difficult than it used to be as the site has removed the username search feature for those who don't have an upgraded membership.
But fortunately, there are a few ways to perform a POF search. Read on and find out what they are…
Can I Search Someone on Plenty of Fish without Registering?
Yes, you can search for someone on POF without registering, it used to be easier though. Plenty Of Fish used to have a username search available for everyone, but they now only offer the feature to POF upgraded users. So if you don't have a POF account, or you're using the free version, you won't be able to perform a search by username.
But here's a little trick you can try if you're trying to find out if someone you know is on POF. Just open Google Image. Type the name of the person you're looking for, then type site:pof.com. This will bring up POF profiles that have the name you entered. The result may not be complete but worthy trying.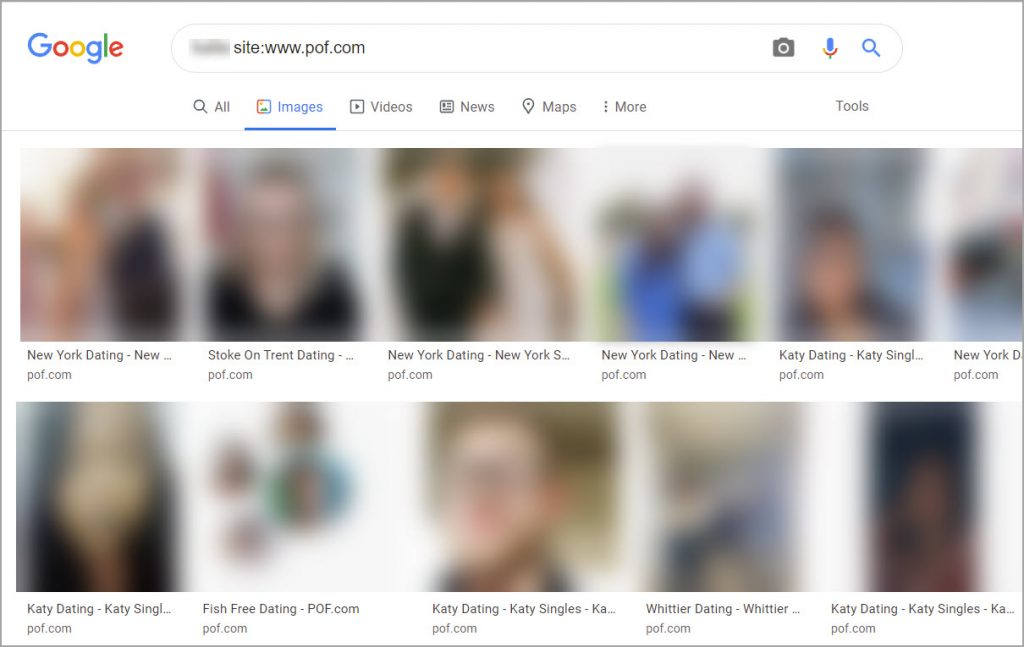 If Google doesn't give you any luck, before we dive into anything deeper, let's think about why you need to find the person's profile on POF? What can you do with the profile? If you're trying to know more about someone you met online, a POF profile won't give you much information. You might want to try running a background check using people search tools such as BeenVerified, Spokeo, or PeopleFinders before moving forward.
You can search the person by name, phone number, email address, physical address, and more, and the tool will return a detailed background report including the person's details, family members, social media accounts, property records, criminal history information, and more.
We'll use BeenVerified for this tutorial (because it's our favorite), but other tools work in much the same way.
Step 1: Go to the BeenVerified website.
Step 2: Choose the type of search you want. You can search by name, phone number, email address, address, vehicle's VIN, and more.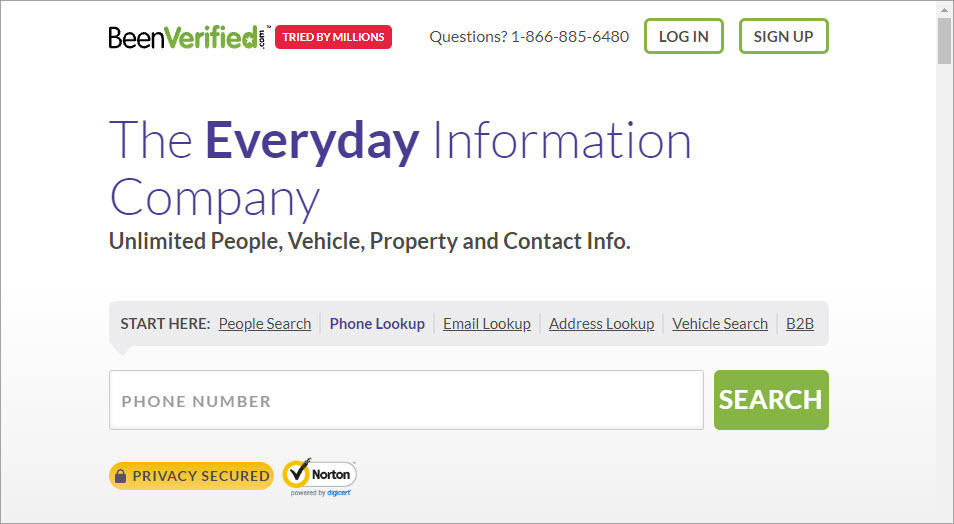 Step 3: Enter the information and click Search.
Step 4: You'll get background reports that match the information you entered.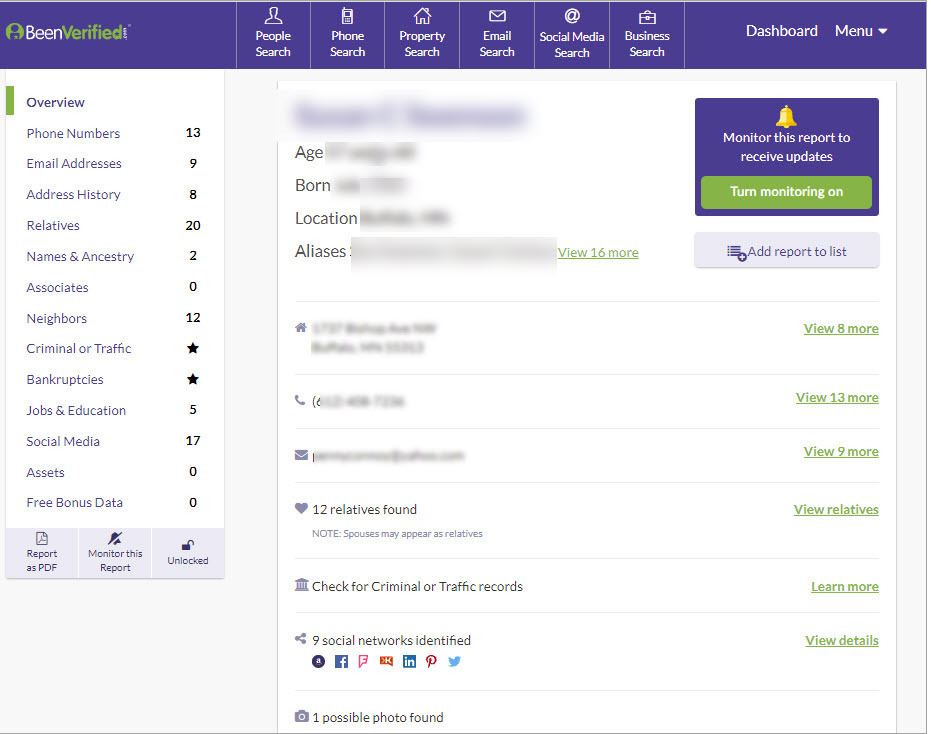 How to Search for Someone on POF (Required Registration)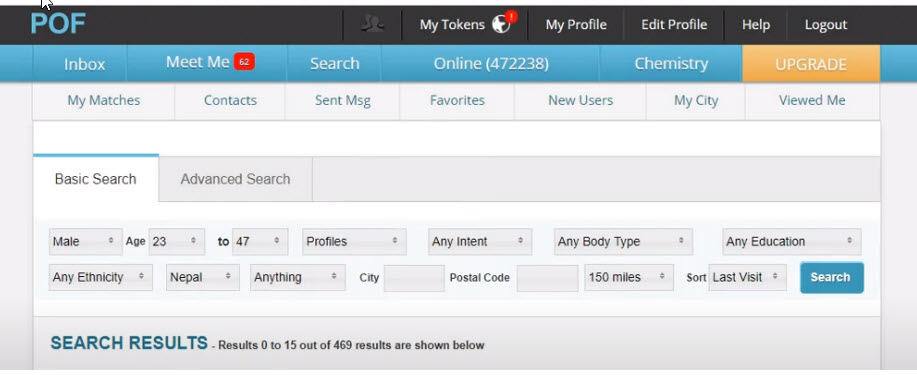 If you already have a POF account, then it will be much easier for you to use the POF search feature.
The POF advanced search is fairly comprehensive. If you know the person well, say you know where the person is from, his/her age, and more, it's usually enough to narrow down your search field so that you can find them by skimming through the results. Remember, the more details you can add to the search, the smaller the pool of results you'll have to sift through.
Here's how you can search for other POF profiles:
Go to Search on the top menu.
Select Refine Search. You can base your search on age, education, location and just about anything else that might help narrow down your search results.
Select Find My Match (or Go Fishing).
If the person you are looking for doesn't appear in the search results, try shifting the age down or up a couple of years. There is a chance that people may have fudged how old they are out of insecurity.
Also, make sure you check the location filter when searching. POF location filter allows you to search for matches in over 60 countries, and narrow your search results to anywhere between 5 and 200 miles.
How to Search for Someone on POF by Username?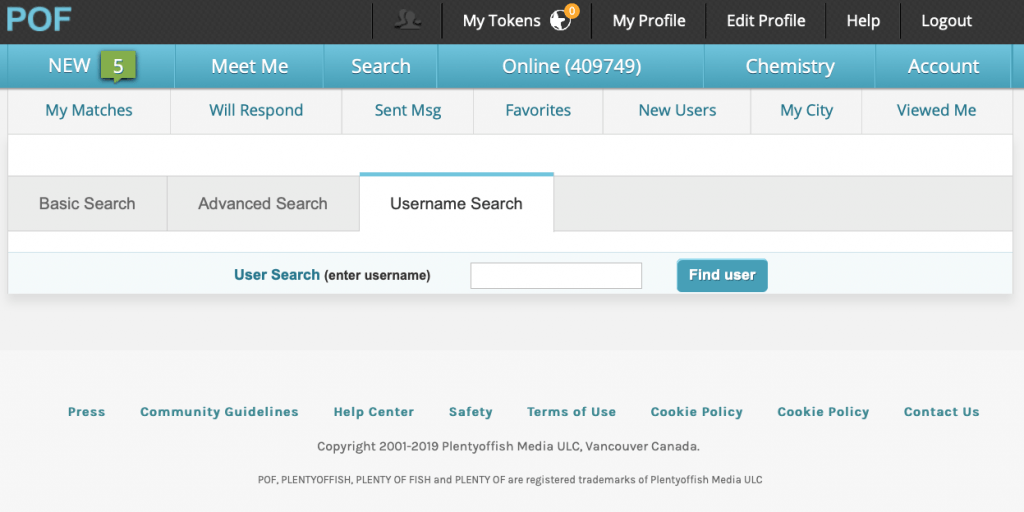 As we've mentioned, POF used to have a username search function that anyone could use, but it's now only available for ungraded members. If you wish to use the username search feature, you need to purchase a premium subscription.
It costs between $7.50 and $13.00 per month to be an Upgraded Member. And here's what you will get with membership:
Upload 16 images to your dating profile. (Basic users can upload up to 8 pictures.)
Unlock extended profiles of other members, which dives a little deeper sharing new facts about your match.
See whether your messages have been read/deleted by the receiver.
Show up on the feature Meet Me ahead of the rest, your profile is moved up to the top of the pack
Ad-free experience.
Check out who viewed your profile down to the date and time they viewed it.
Send three gifts per day.
Stand out in all searches.
See who wants to "Meet" you from the Meet Me feature.
Access to Username Search.
Conclusion
So that's the end of our guide on how to find someone on Plenty of Fish. Hopefully, it helped. Feel free to leave a comment below if you have any questions or suggestions.