How to Decode a VIN Easily (2022)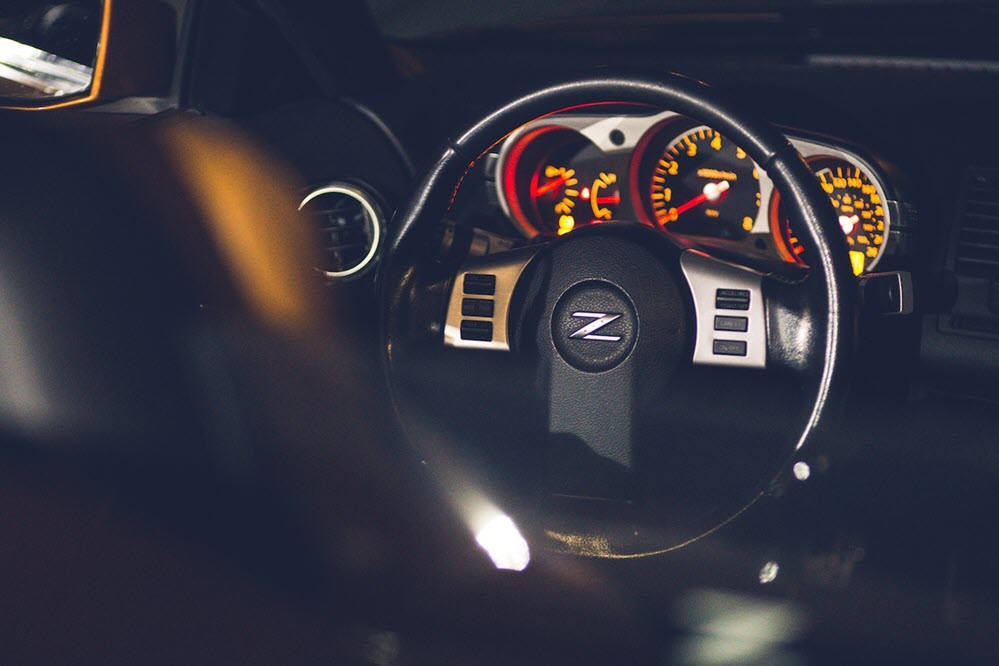 VIN Decoder
Enter a VIN to unlock vehicle details & history
Vehicle Identification Number, also known as VIN, is a string of 17 numbers and letters assigned to each car. It works like the car's birth certificate and Social Security number, linking to a wealth of vital records and data. If you're buying or selling a used car, learning how to decode a VIN will help you gain better insights and make a more informed decision.
What is VIN?
VIN is a unique identifier given to a car when it's manufactured. It represents the car's country of origin, maker, model year, and engine size. What's more, it's used to record significant events in the vehicle history such as registration, recalls, title, accidents or insurance.
The VIN is usually located on the front of the driver's-side dashboard, where you can read from outside of the vehicle, or on the edge of the driver's door. You can also find it on the title, registration and insurance documents.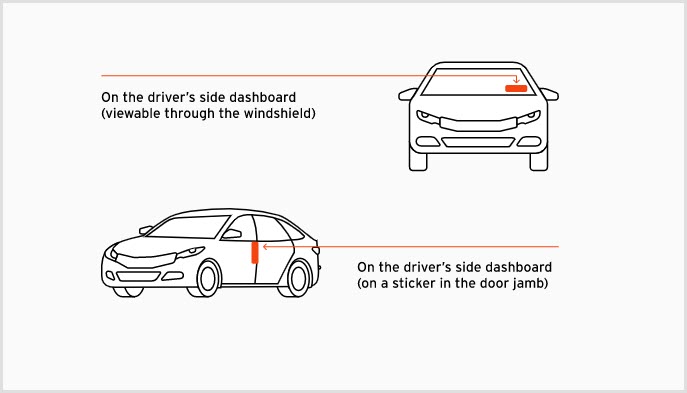 It mainly consists of three sections, World Manufacturer Identifier, Vehicle Descriptor and Vehicle Identifier. Below you can take a glance at what each digit means. To view the corresponding information, refer to this WiKi page.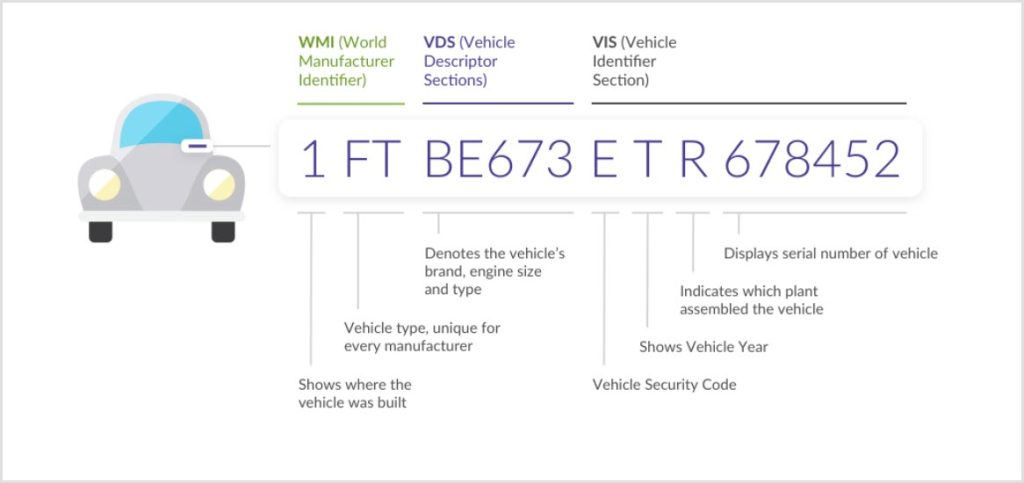 You can easily identify a car's key specifications by reading its VIN, but won't tell from the number about the vehicle owner, if the car was involved in an accident or damage, or if it's a stolen car or has ever been illegally modified. To dig deep into a vehicle's history, you should run a dedicated VIN lookup.
3 Best ways to decode a VIN
A VIN lookup will not only provide basic details about the vehicle you're searching for, but also critical facts that may impact vehicle's value and reliability. This includes but is not limited to: accidents and salvage records, theft records, recalls and warranties, ownership cost, sale listing history and estimated market value.
Option 1 – BeenVerified
BeenVerified is a top all-in-one search engine that gives you access to millions of people, vehicles, properties and contact info at an affordable cost. By performing a VIN search, you can dive into the history of a car throughout its life.
Visit the BeenVerified VIN decoder tool. Enter the VIN and click Search.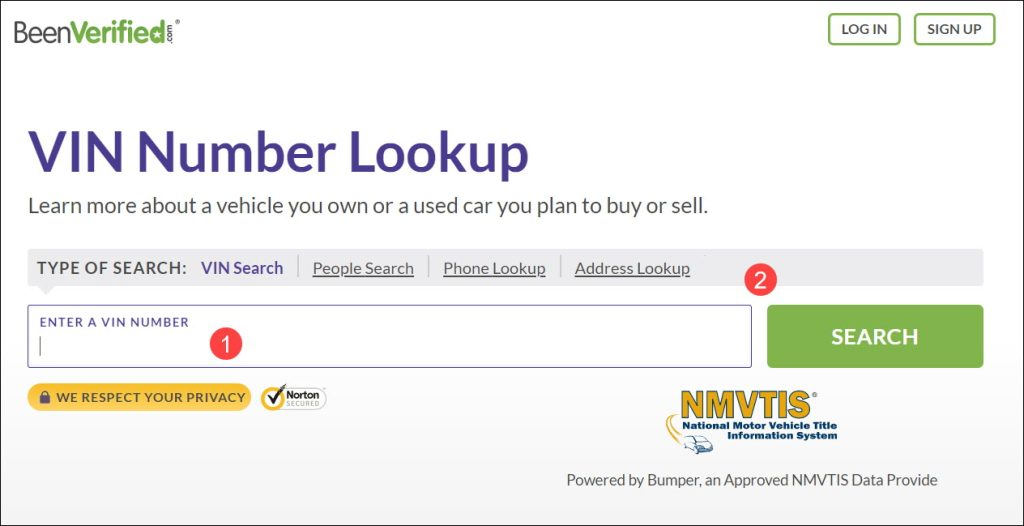 Wait a few minutes as the results load up, and a complete BeenVerified report looks like this. Dividing the precise and up-to-date vehicle records into several tabs, it's quite easy to navigate.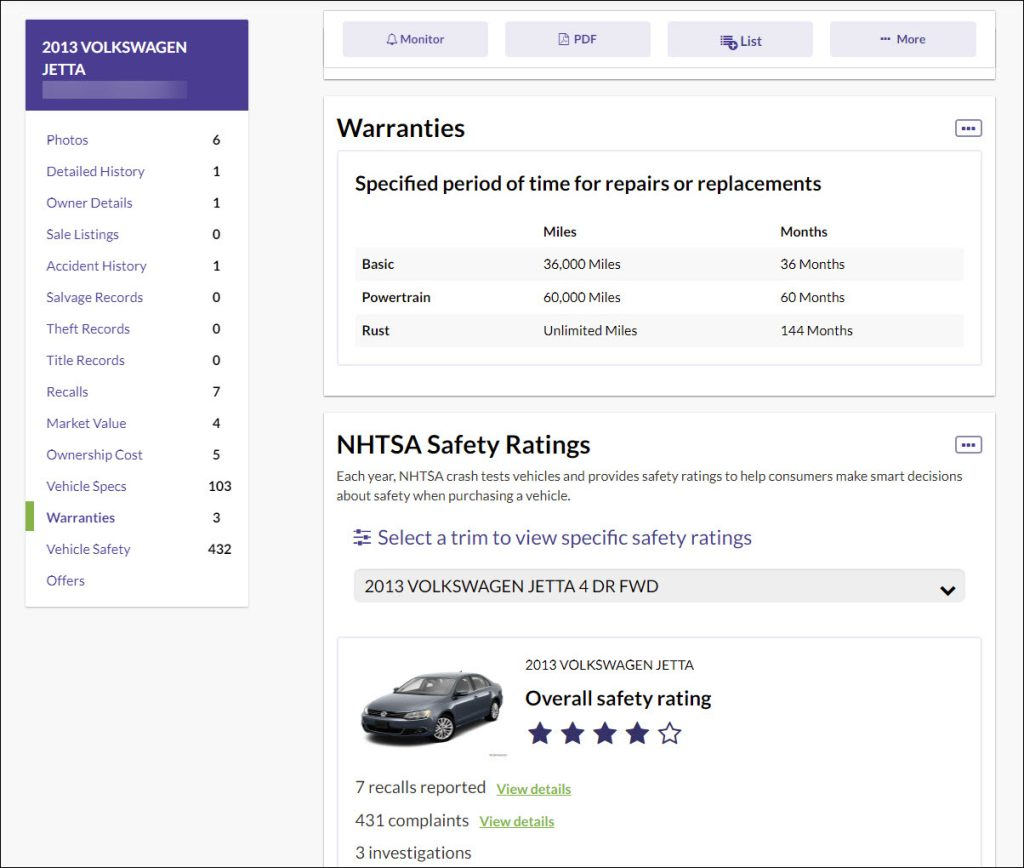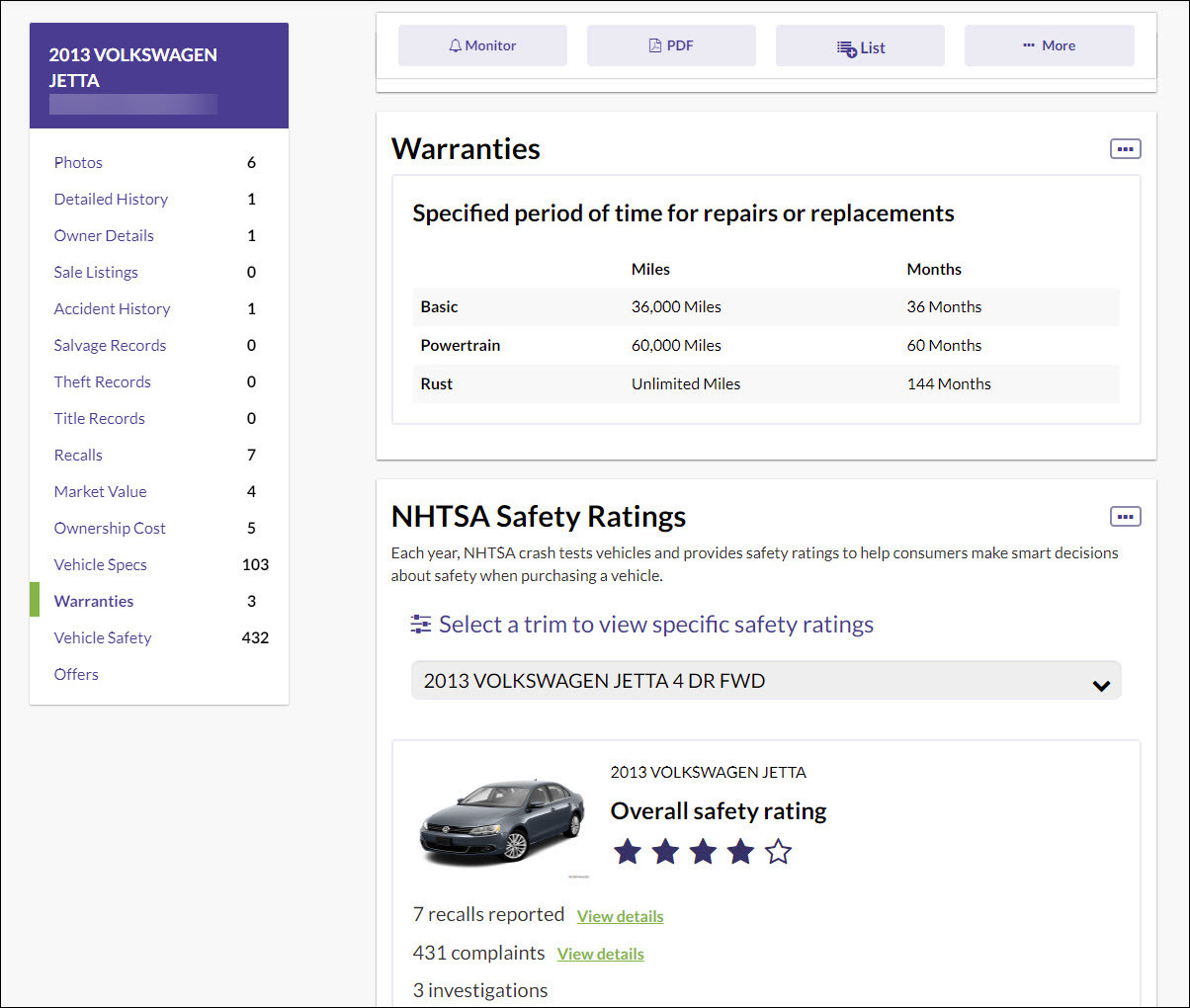 By taking the BeenVerified subscription, you're able to use all its searching tools without paying extra fees. You can search by name, phone number, email, residential address or even social media username to pull up related information.
People Search
Enter a name to search for contact info, photos & more
---
Option 2 – EpicVIN
EpicVIN is one of the top online VIN decoders and also an NMVTIS-approved data provider. Based on blockchain technology and data sources from leading car history companies, it guarantees the best secure and accurate vehicle history reports for you.
NMVTIS (National Motor Vehicle Title Information System) is the largest vehicle database in the US to protect consumers from fraud and unsafe vehicle.
Head over to the EpicVIN homepage. Key in a VIN you want to check and click Check VIN. If you don't bother to enter the long sequence of numbers, inputting the license plate also works.


It should deliver the report within minutes. The extensive list of details, from ownership history, odometer reading, title check, and recalls to junk and salvage records, will cover everything you need to evaluate your desired car.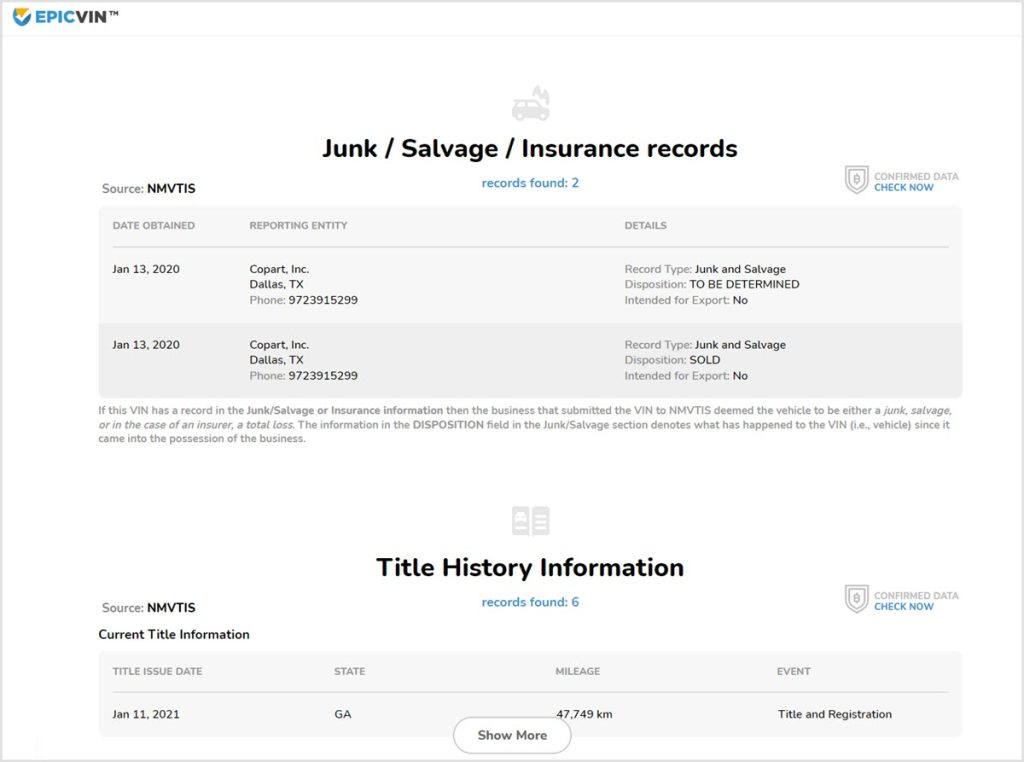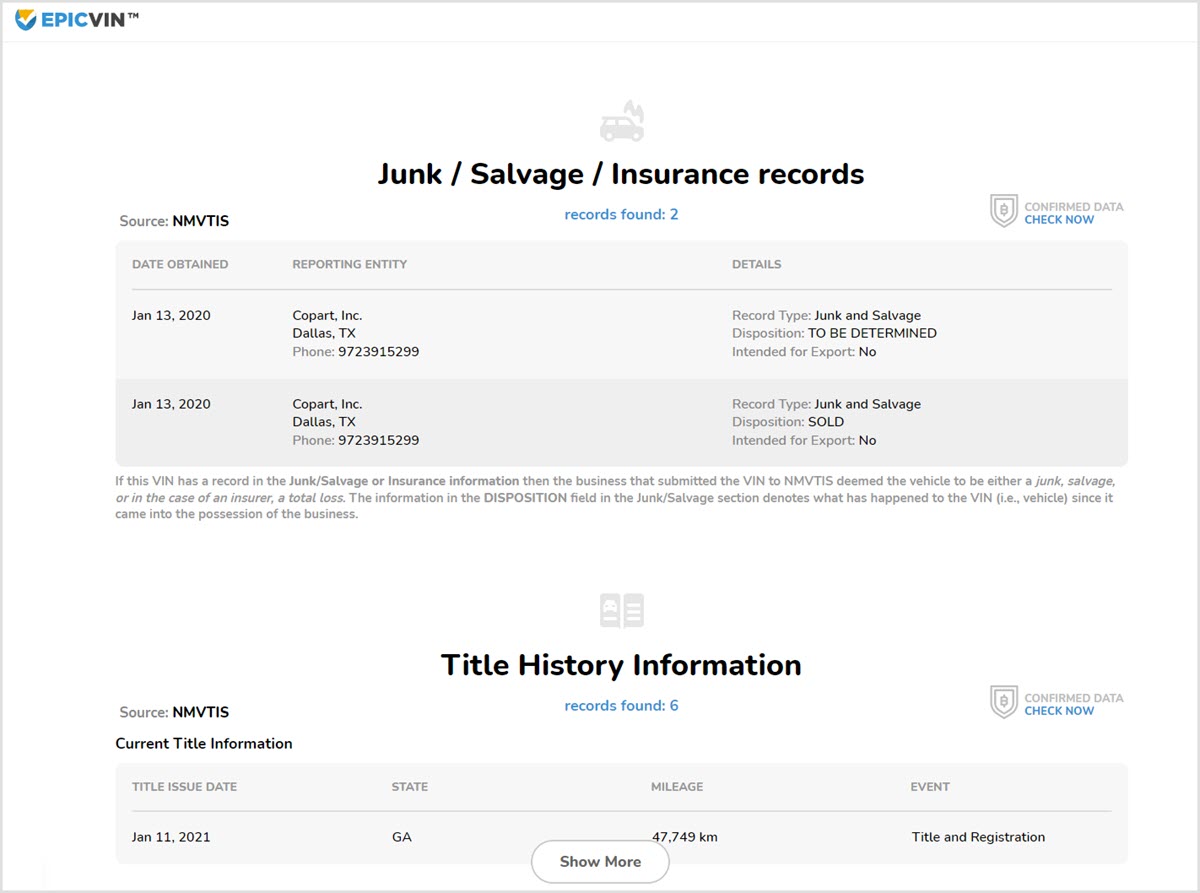 ---
Option 3 – NICB VINCheck
National Insurance Criminal Bureau (NICB), a not-for-profit organization designed to fight insurance fraud and crime, offers a free VINCheck tool for anyone to research a vehicle. It relies on the database of hundreds of participating insurance member companies. If a car has an insurance theft claim or was reported salvage, you'll find the track records.
Here's how to take advantage of this free tool.
1) Go to the NICB VINCehck page.
2) Type in the VIN in the field. Or you can take a picture of the VIN and upload it by clicking the camera icon. Then tick terms of use, complete the CAPTCHA and click SEARCH VIN.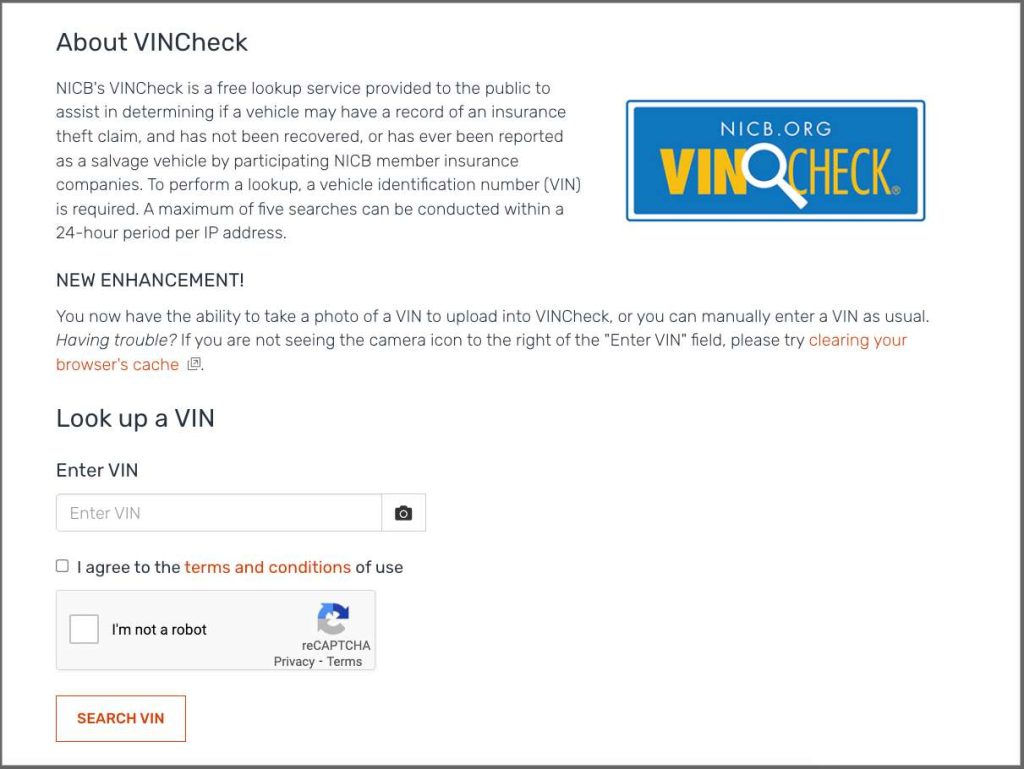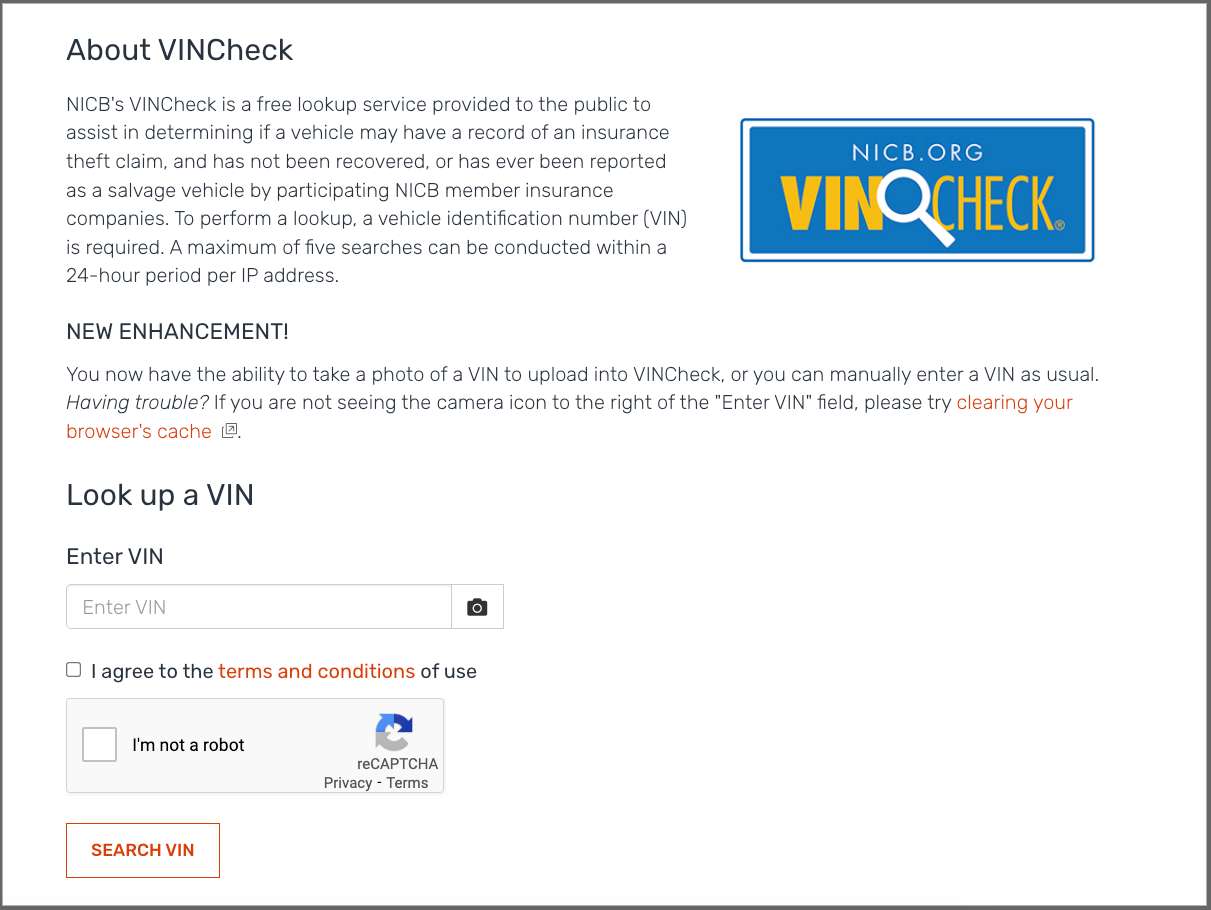 3) The results will disclose the possible theft and total loss records.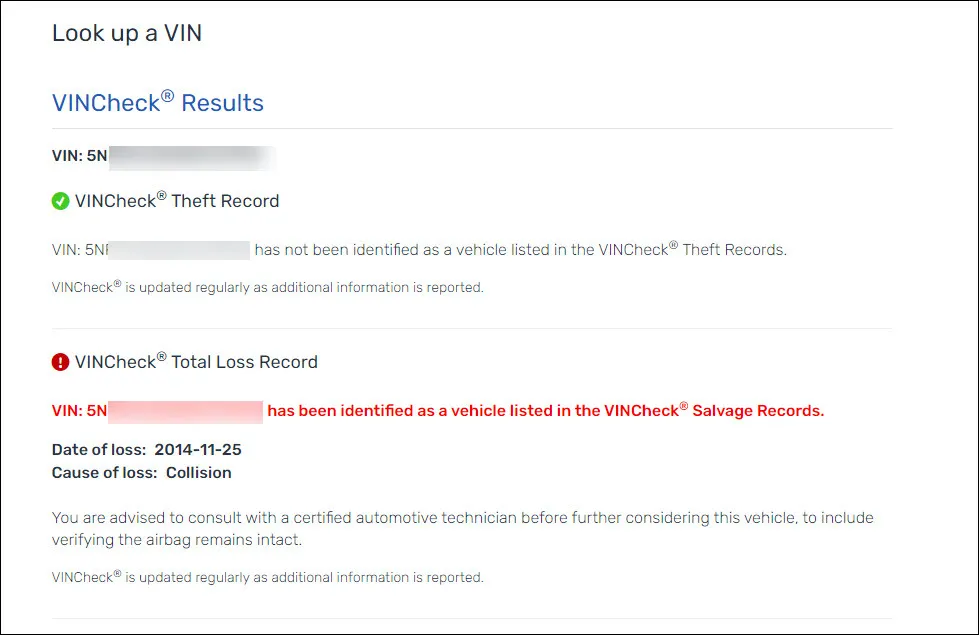 Free tools have disadvantages, however. The information is very basic and it allows no more than 5 searches from the same IP address within 24 hours.
---
Decoding a VIN is not just about knowing its parts or when and where it's manufactured. It's necessary for us to go further and look at specific records, especially if you're checking a car you're thinking of purchasing. A quick VIN check will give you a thorough vehicle report and help make sure there is no potential issue concealed by the seller. That will also assist you in negotiating a better price.