How to Find Someone on Instagram by Email [2023]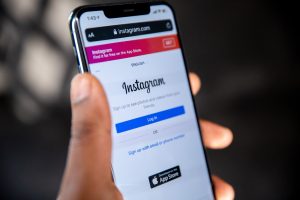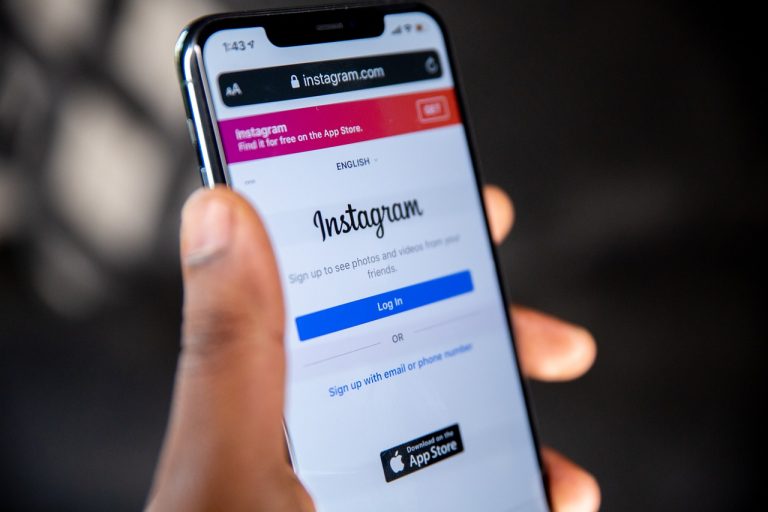 Social Media Search
Search for people on 55+ social networks
There are times when we need to find someone on Instagram but all we've got is an email address. No matter you're trying to reconnect with an old friend, build a business collaboration, or look up someone just out of curiosity, you can find someone's Instagram by email quickly and easily.
1: Search for someone on Instagram without a username
To locate the exact person you're searching for on Instagram with only an email address, you can use the help of a people search engine. Any additional information can be helpful, even if it's just a name, rough address, or phone number.
BeenVerified
BeenVerified is one of the best people search tools out there. With a large database containing millions of records, you can look up someone's Instagram username on BeenVerified with just an email address. As BeenVerified specializes in searching for digital footprints, you may also search for the person's other social media accounts with this tool.
Use this search box and search for the Instagram account by email address.
Instagram Search by Email
Search for people on 55+ social networks
Or, if you happen to have a name, phone number, or address, you can go to BeenVerified.com to search by that information.
It may take a while for BeenVerified to pull the data and generate a report for you.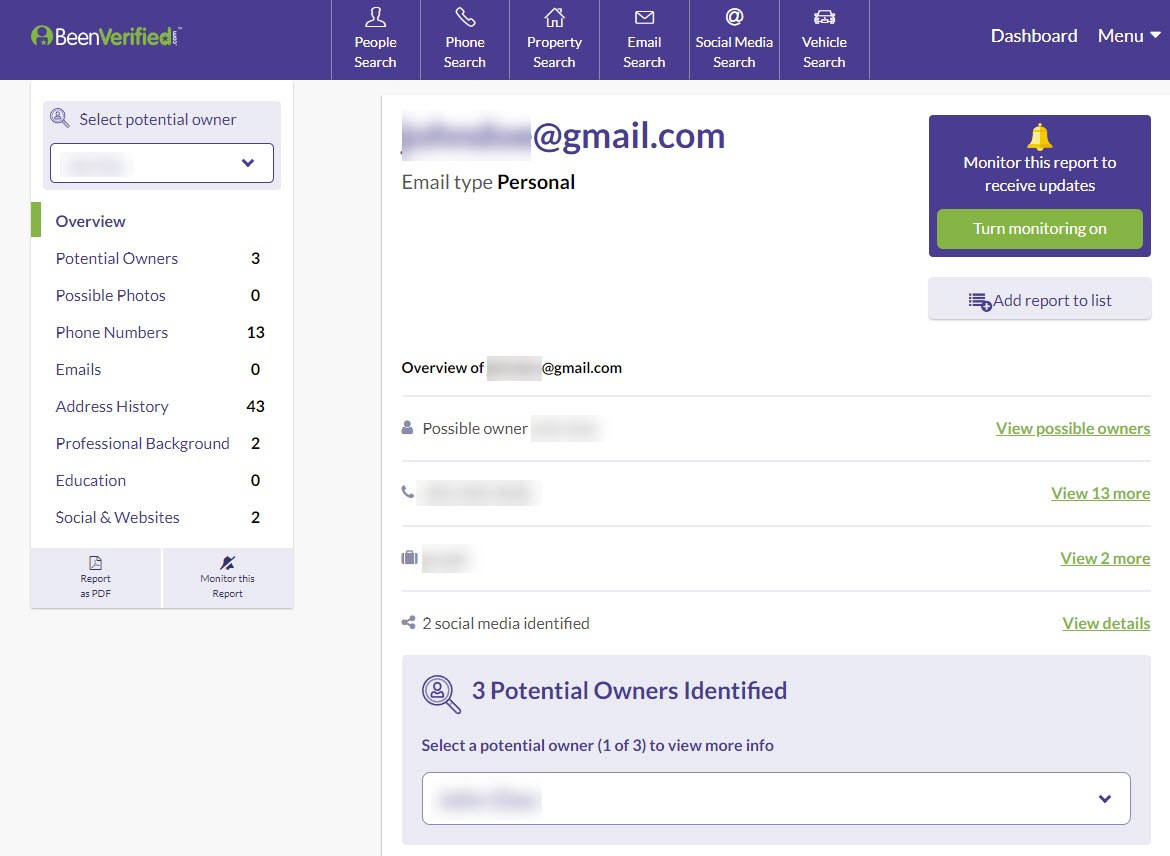 Spokeo
People search engines' pricing and the actual information you get can differ. If BeenVerified didn't give you luck, you can try Spokeo. By running a reverse email lookup with Spokeo, you'll not only find the person's Instagram, but also contact info, other social profiles, relatives, etc.
Visit Spokeo.com, and search by email.

Spokeo will search in its database and find the relevant information for you. If you want to view the report, you'll need to pay a one-time fee of $0.95.

We recommend trying their 7-day membership trial so you can run unlimited searches within this period. Just remember to cancel the service before it starts charging you if you do not wish to keep the service.
Social Catfish
Social Catfish is an online dating investigation service that specializes in finding social media accounts. Just enter the email and hit search, you'll find the Instagram account linked to the email address, as well as other social profiles. With Social Catfish, you can even run a reverse image lookup. It's more powerful than Google when it comes to finding someone on social media.
2: Sync your contacts on Instagram
If you have the number of the person you're looking for, you can add it to your contacts and allow Instagram to search for you. Just know that there's no guarantee. Instagram encourages users to link their numbers to be more engaged with family and friends, but it's not required, and not many people are actually doing so.
Add the person's phone number to your contacts.
Open Instagram and go to your profile page. Tab the three-line icon on the top-right corner.

Select Discover People.

Tab Connect to sync your phone contacts. Once done, Instagram will show you the accounts that are linked to your contacts as suggestions.

You can also link your Facebook account. Instagram will show you all the Instagram accounts of your Facebook friend if they also link their accounts together.
3: Look up someone on Facebook by email
We know that by default, Instagram doesn't allow users to search for someone with an email address. But, you can work around it by searching on Facebook.
When using the web version of Facebook, you can directly type the email address into the search bar and browse the related results. If you're searching by a business email address, there's a good chance to find that person's Facebook and the corresponding Instagram profile.
If you only find the Facebook account but the person didn't link his/her Instagram account, you can still mark down the useful information. Name, location, education, and mutual friends (if any), could all be helpful for your future searches. You can use this information on people search tools such as BeenVerified and Spokeo, which may yield the exact Instagram account you're looking for.
---
Credits:
Photo by solenfeyissa on Pixabay