Where (and why) it all started
Our commitment to easy started back in 2009, with Driver Easy. Like Super Easy, Driver Easy is dedicated to making life easier. But unlike Super Easy, it's both a website and a software product, and it focuses on one particular technology: Microsoft Windows.
The Driver Easy website has more than 4,000 articles about solving common Windows problems, and the Driver Easy product automatically updates your Windows device drivers (which solves many of the most common Windows problems) with just one click.
After nearly a decade dedicated to Driver Easy, we'd helped more than 3 million customers solve their Windows problems, and we decided to branch out to a wider range of popular technologies. Obviously the Driver Easy website wasn't the place to do that, so in 2018, we launched Super Easy.
Fast-forward five years, and Super Easy is now our flagship brand, with more than half a million visitors every month. And it's still growing rapidly.
Clearly we struck a chord: the world loves easy just as much as we do!
When I was a boy, growing up in China, cooking rice was hard. There were so many ways you could ruin it: too much water, too much rice, wrong temperature, wrong cooking time, and a hundred other variables. Then the electric rice cooker came out and solved all of those problems. Now, cooking rice is as simple as pressing one big button. I believe fixing Windows driver problems should be just as easy. Which is why I called our first product Driver Easy, this site Super Easy and our company Easeware.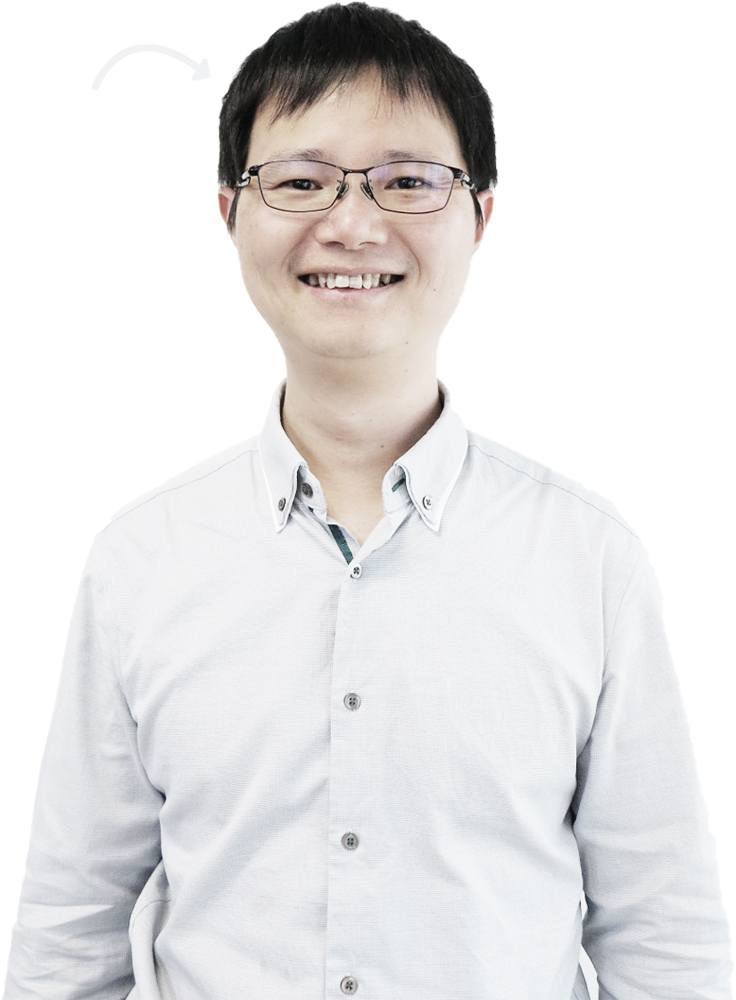 Meet the team
We're a small team of technical writers, copywriters, journalists, designers, developers and engineers who've been making life easier for millions of people, since 2009. (That's when we created Driver Easy, the award-winning Windows program that automatically updates your computer's device drivers.)
All
Developers
Engineers
Designers
Writers
Our culture
A super place to work!
The Super Easy work environment is stimulating, rewarding, challenging and dynamic, with roles that are tailored to the individual, a flat structure, and an egalitarian culture that encourages excellence, fun, open-mindedness and challenging of the status-quo.
Pursue your interests
Every member of the Super Easy team is given the room — and opportunities — to grow in the directions they're most passionate about.
We want everyone to be working on stuff that interests and inspires them, because we know that's when they'll be happiest and most productive.
To this end, we pay for whatever training or certifications you want to undertake. So long as it's related to your role, we've got your covered.
Work hard to excel
We have a culture of excellence. By this, we mean that we expect everyone to be committed to pursuing excellence. We don't expect excellence every single time; that would be unrealistic. We're all only human, after all. But we do expect that all our staff will always aim for excellence in everything they do, every day.
We have high expectations of our staff, and we hire only people who we believe will meet or — better yet — exceed those expectations.
Play hard, too
Super Easy is also fun, with company-sponsored social events, office parties, exercise equipment, personal research projects, technology excursions and even an annual, week-long company retreat, at a different destination each year (last year it was Taiwan!).
Take a look at some of our previous events and excursions…
Work remotely 50% of the time
COVID taught the world that remote working can be extremely effective. In fact, in the right circumstances, it can be more productive than working in the office.
That's why all Easeware employees can now work from home for half of every week. You choose the days.
We've found this to be the ideal balance; it slashes the amount of time everyone spends commuting, while still ensuring they can collaborate, face-to-face, on tasks that need it. Plus it ensures that they maintain a good personal connection with their colleagues, which is essential in a team environment.
Enjoy flexible working hours
We adopt flexible working hours to avoid traffic rush hours. And because, let's face it, not everyone likes getting up early!
So long as there's plenty of time for you to collaborate with your colleagues and participate in meetings, we're happy.
Naturally this also means that if you need to be somewhere else during work hours, to deal with something urgent, that's fine too. All we ask is that you make up the missed hours.
And chef-cooked lunches
We want you to enjoy all your time at work, and that includes lunch! That's why we employ a chef to cook lunch for everyone at our head office, every day.
Bon appetit!
Get a share of revenue
Every member of our team gets a share of the company's revenue, in addition to their salary. So they go out of their way to ensure our products — and our customer service — are truly memorable. They want our visitors to come back time after time, and to rave about us to friends, family and colleagues.
Above all, be happy
We take mental health seriously. It's the key to your happiness and productivity, and both are equally important to us. That's why we subsidize psychological counseling for all employees who've been with us for a year or more. We cover half the cost, up to US$100 per session, and there's no limit on the number of sessions.
Our mission
Our mission is to make good technology easy to understand and easy to use, so that it actually improves the lives of our readers. That's what technology's supposed to do, after all!
To this end, we write dozens of helpful articles every week. On the face of it, these articles are about all sorts of topics — from fashion to finance, security to social media — but at their heart, they're all about technology. Tools for staying safe on the internet, online bookshops for college students, search engines for learning who called you from an unknown number, online coupons for the best discount on your next pair of sunglasses, and so on.
Whatever goal you're aiming to achieve, whatever problem you're trying to solve, technology is almost always part of the answer.
So… how can we help improve your life with technology?
Our locations
Most of the Super Easy team works out of our China office, but we also have small offices in Hong Kong, Australia and New Zealand.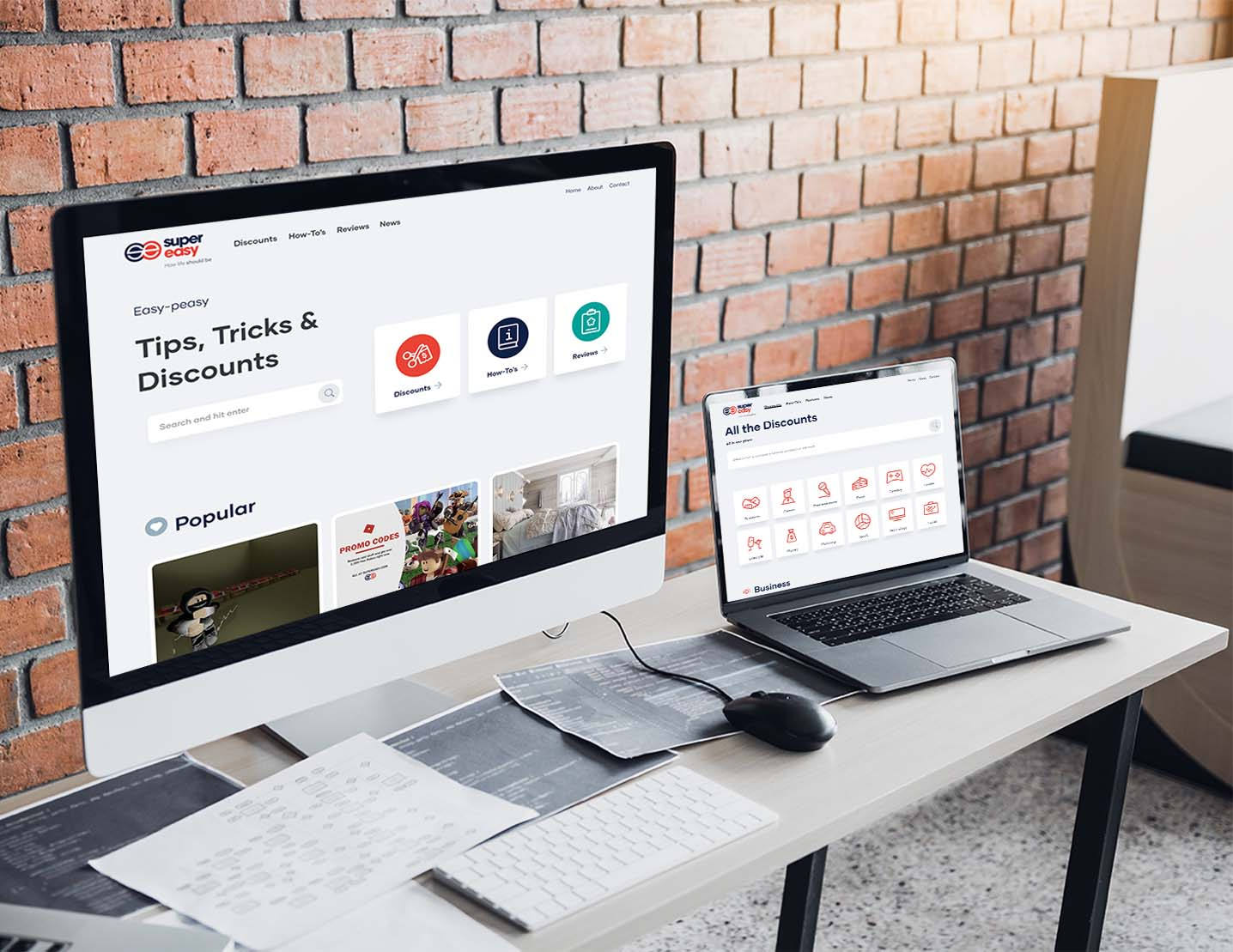 Our editorial guidelines
We write helpful articles about technology, which are all designed to make your life easier.
In these articles, we often link to third party products and services, and sometimes those links are affiliate links. If you click one of those affiliate links, and go on to buy the product or pay for the service it links to, we earn a commission from the vendor.
But, rest assured, we only ever link to things we genuinely believe in, so we do our background research before promoting anything. There are millions — probably billions — of terrible products and services we could promote if all we cared about were the affiliate commission. But we don't, because our mission is to make good technology easy to understand and easy to use. Note the word "good"…
Of course, there's a business reason too: if we promote a bad product or service, we won't earn much commission from it in the long run. People always figure these things out, so recommending any old rubbish is a very short-sighted business approach. It's just not sustainable.
Long story short… we promote only the best.
Oh, and we don't promote anything that runs counter to our principles. That means no porn, gambling, weapons or hate! We only promote stuff that we'd be happy to stand up and proudly talk about at a business conference or a family dinner. Simple as that.
Finally, we're not perfect. All the best intentions and research in the world don't make us immune to mistakes and blind spots. So if you see an error or omission in one of our articles, or you think a product isn't up to snuff, please let us know about it by emailing articles@supereasy.com or commenting on the article itself. We'd love to hear from you!
Partner with us
We write articles about all sorts of topics — from fashion to finance, security to social media — but at their heart, our articles are all about technology. Tools for staying safe on the internet, online bookshops for college students, search engines for learning who called you from an unknown number, online coupons for the best discount on your next pair of sunglasses, and so on.
Drivereasy.com is a bit more specific; it's mostly about Windows computer problems, so if you want us to promote a product or service that's related to Windows, this is probably where we'd do it.