TextNow Number Lookup – How to Find TextNow Number Owner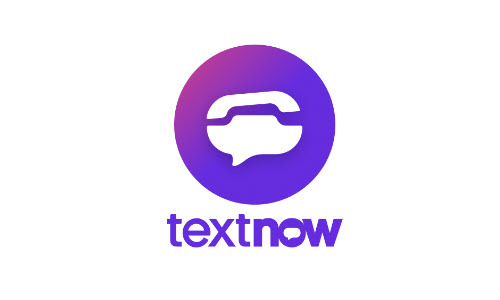 TextNow Number Lookup
Get Owner's Name, Address & More!
Keep getting spam calls or messages from virtual phone number and want to know if it's from TextNow and figure out who's the person behind? You've come to the right place. Although TextNow is a VoIP (Voice over Internet Protocol) service, you can still track the number and find its owner. This post will show you how to run a TextNow number lookup easily.
Can you trace a TextNow number?
Similar to Google Voice, TextNow provides private phone numbers for users to make calls and send texts for free over Wi-Fi. You can use it not only on mobile phones but also with multiple devices like desktop and laptop.
In most cases, a VoIP number is anonymous and rather difficult to trace. But if a phone number has been actively used, for example, the owner has posted it anywhere online or connected it with specific accounts, it leaves digital trails and you're able to track it just like a regular phone number.
How to look up TextNow number
Below are 3 effective ways for you to find the owner of a TextNow number. You could start with a free Google and social media search. If this gives no luck, a professional phone lookup tool can help you access more in-depth phone directories.
Method 1 – Google it
As the biggest search engine worldwide, Google may help you find relevant websites, pages or profiles if the TextNow number you're searching for has ever appeared online.
To do that, simply Google the number and add quotation marks "" around the number to filter exact results. There may be irrelevant results and not all the returned pages are up-to-date, so you should browse through each one to verify the information manually.
Method 2 – Search on social media
Many people use a virtual number to register additional social media accounts. If you're able to locate those social profiles, you'll know who the number belongs to.
Common social media platforms like Facebook, Instagram, Twitter and LinkedIn allow you to look up users by inputting a phone number in the search bar. If you find a matched profile, dig deep to see who's behind.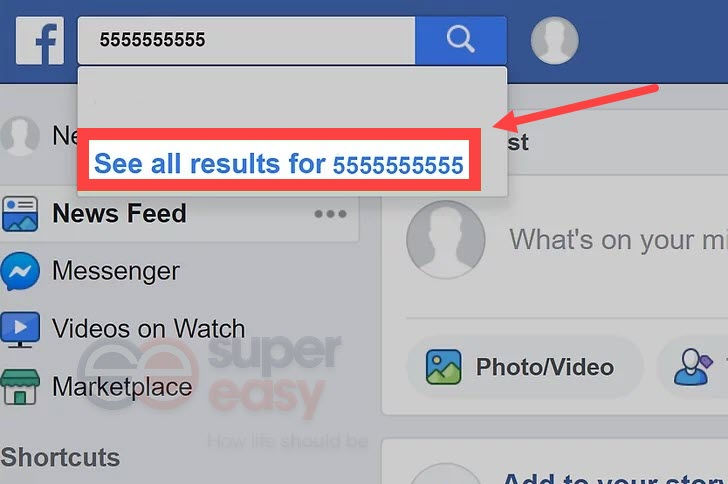 Note: This trick only works when the profiles are registered with a TextNow phone number or the user has made their contact info visible in the privacy settings.
Method 3 – Run a reverse phone lookup
A professional phone lookup tool collects billions of phone directories and public records, making it easy for you to find the TextNow number owner and also explore their personal facts in detail. Here are 3 best tools you can try.
1. Intelius
Intelius is our top pick for reverse phone number lookup. Its comprehensive database reveals a variety of information about a number, including the owner's name, location, age, possible relatives, related accounts, and more.
It's straightforward, working just like a normal search engine. Simply go to the Intelius website, enter a number and wait for Intelius to do the job.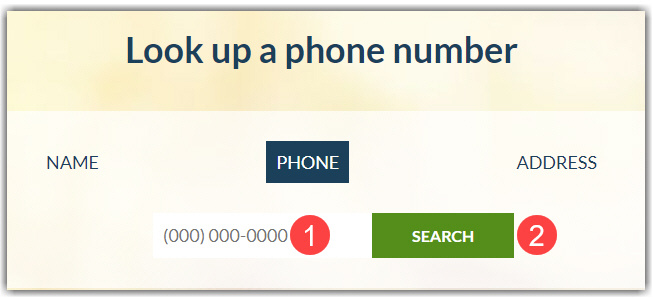 You'll receive a confidential report after the search completes. The sample report below allows you to have an overview of what to get from Intelius.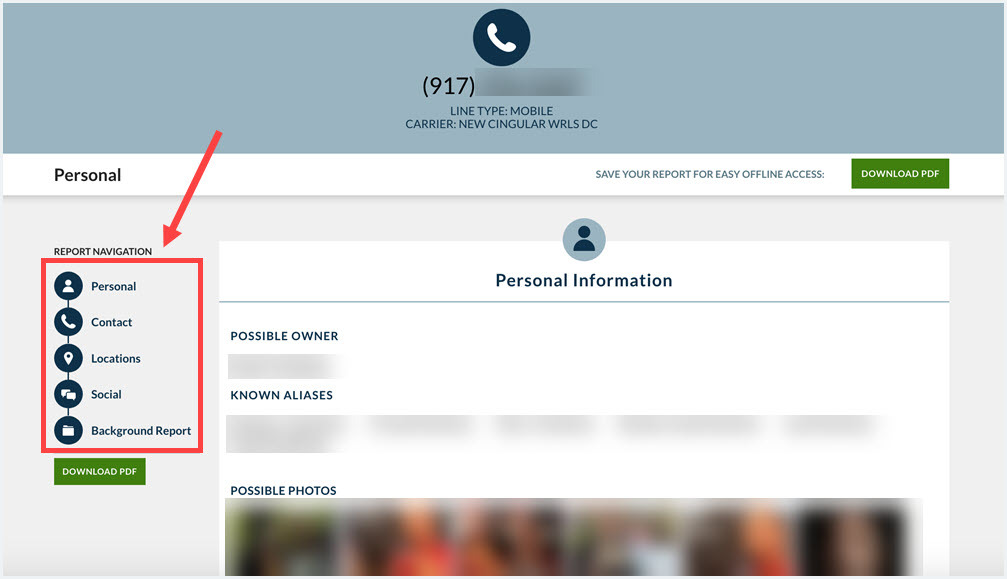 2. BeenVerified
BeenVerified is another legit service that provides affordable access to public records. Combining 7 search tools in one place, it helps you find almost anyone easily by name, phone number, email, address or even VIN.
Simply input the TextNow number on BeenVerified's phone lookup tab, and it will start scanning the database.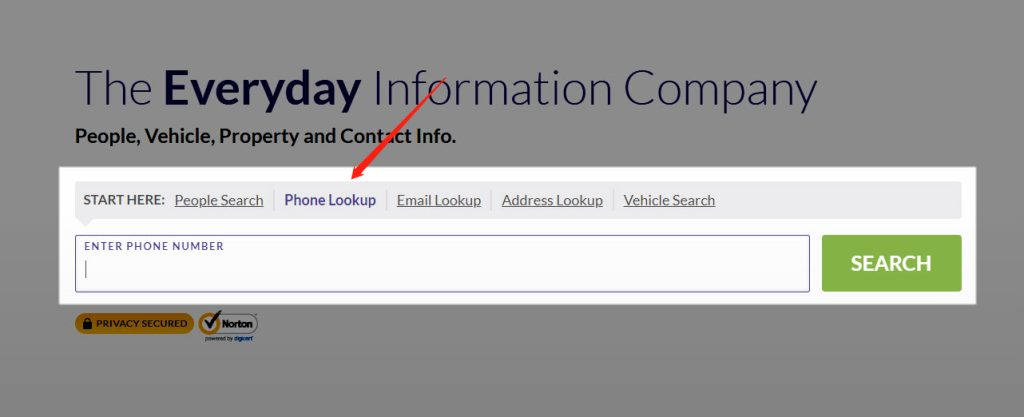 Once the number is identified, it will unlock everything you'll need to know about the person.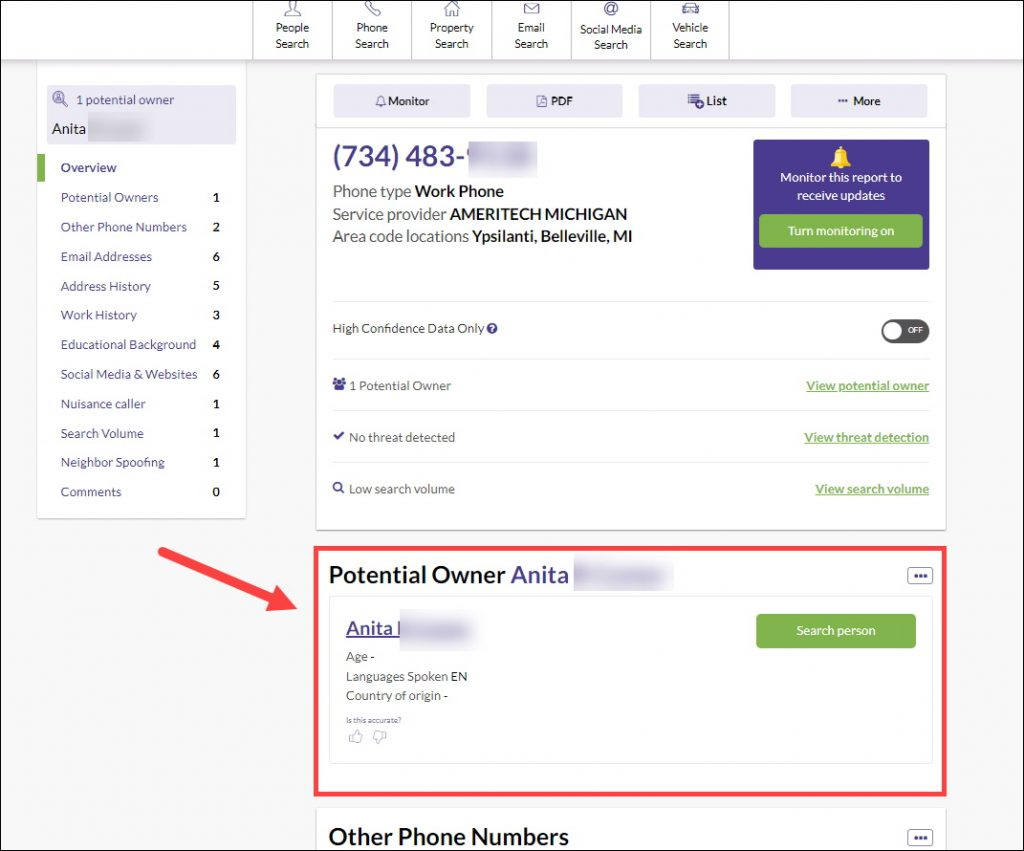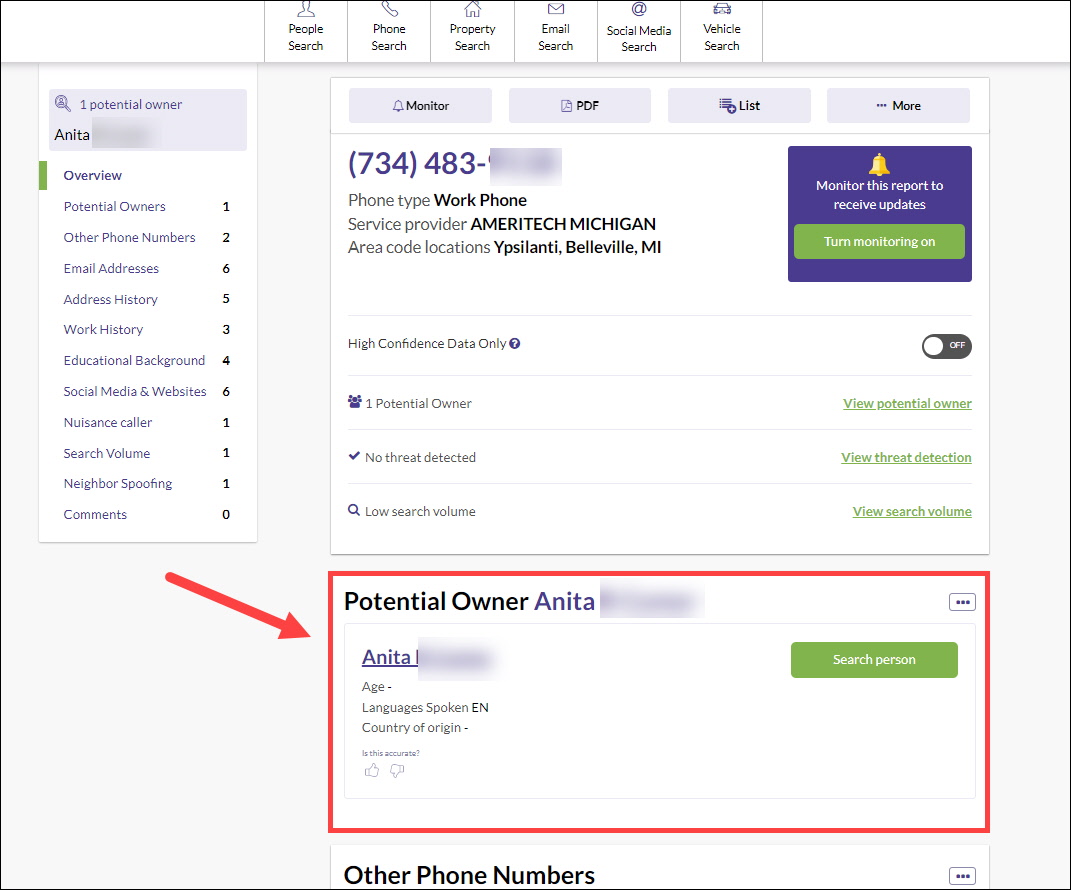 3. Spokeo
As a powerful people finder, Spokeo has billions of phone directories and white page records for you to look for. The reverse phone search is not just limited to landline or mobile calls but also VoIP numbers. Simply put, it's like your private detective but works much faster and cheaper.
To initiate a search, type in the anonymous number on Spokeo's homepage.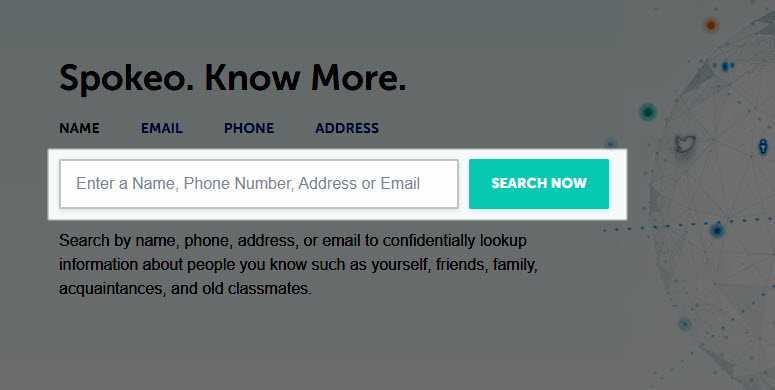 When a match is found, Spokeo will summarize the owner's name and details into an easy-to-understand report. The data is constantly updated and it will notify you when new information is available.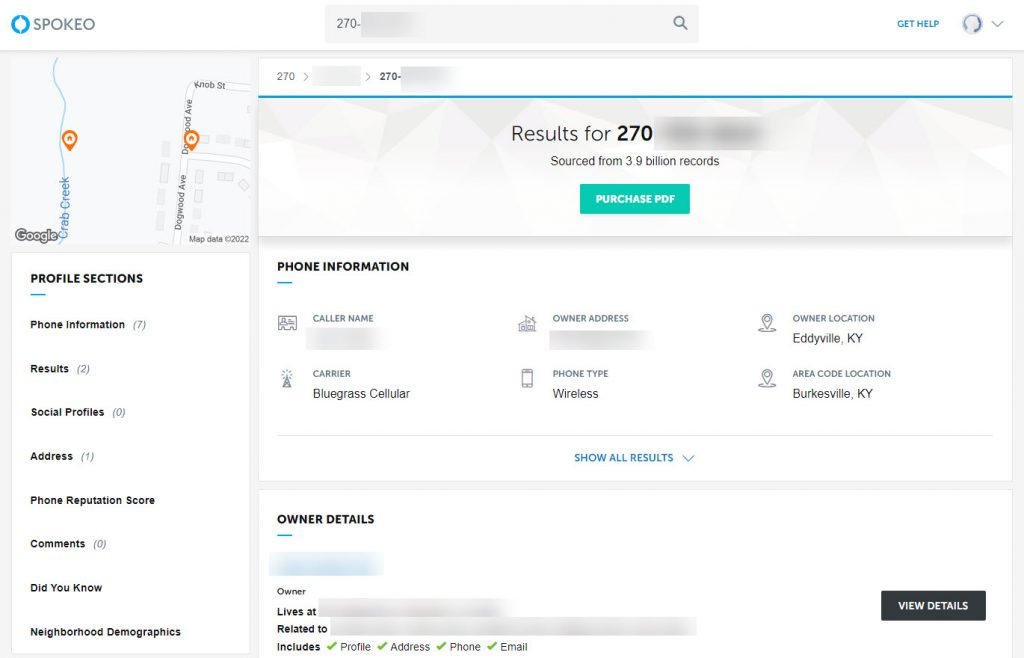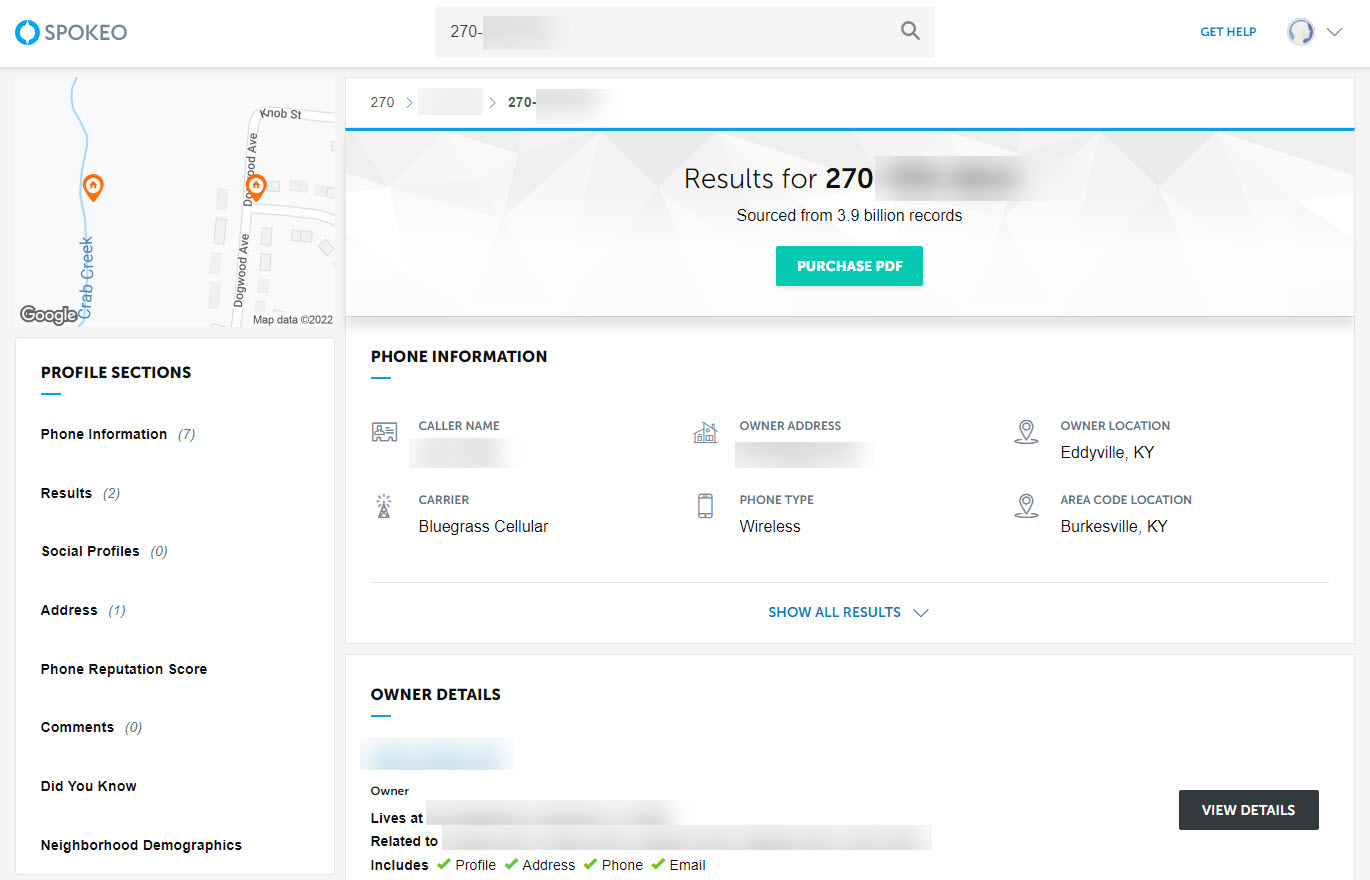 Wrapping up
So these are the most convenient ways for you to run a reverse TextNow number lookup. While TextNow does capture users' data like name, email and IP address, it doesn't share anything with you. If the anonymous numbers keep harassing you, the best bet is to ask for help from legal authorities.
Credit: Searching bar icons created by QudaDesign – Flaticon