Catfish Finder | Free Catfish Search & Lookup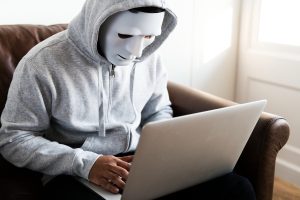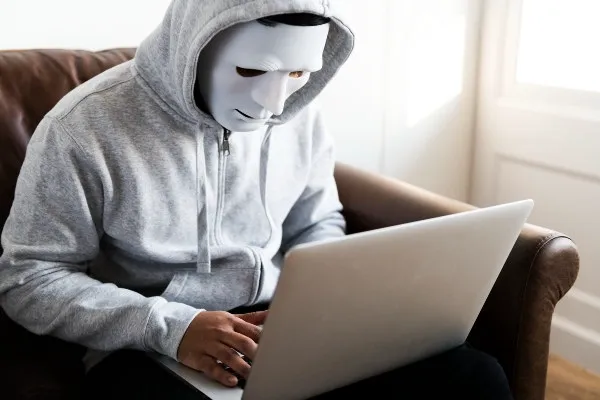 Catfish Finder
Enter a name to check if someone is catfish
Catfish refers to someone who scams others into a romantic relationship using fake or stolen identities and exploit the victims for financial or emotional gains. According to FBI, over $1 billion losses related to romance scams were reported last year*. So if you're dating online and want to check if someone is a catfisher, here are five catfish finders to help. Even with limited information like a name or phone number, you can use these tools to figure out the person's real identity in seconds.
1. Use a catfish image search tool
Social Catfish is an online dating investigative service that features quick and accurate image search. By scanning a picture you upload, it will be able to confirm if the person is who they claim to be. It also provides you with an abundance of background information regarding the person's physical address, relatives, education and workplace so you can know about him/her better.
1) Visit the Social Catfish search page. Upload an image and click Search.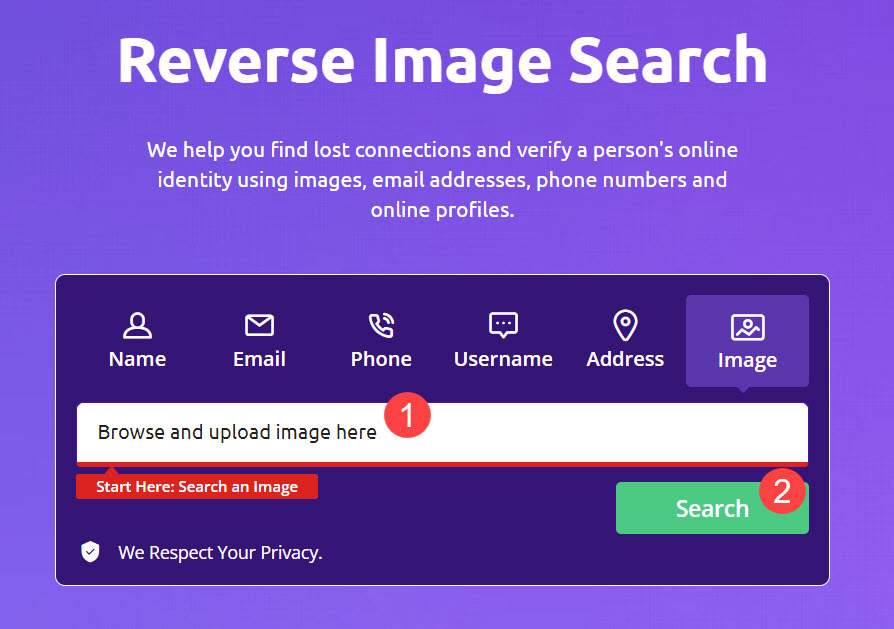 2) Wait a few seconds before the search completes. Once done, unlock the full report and get all the pertinent information you need.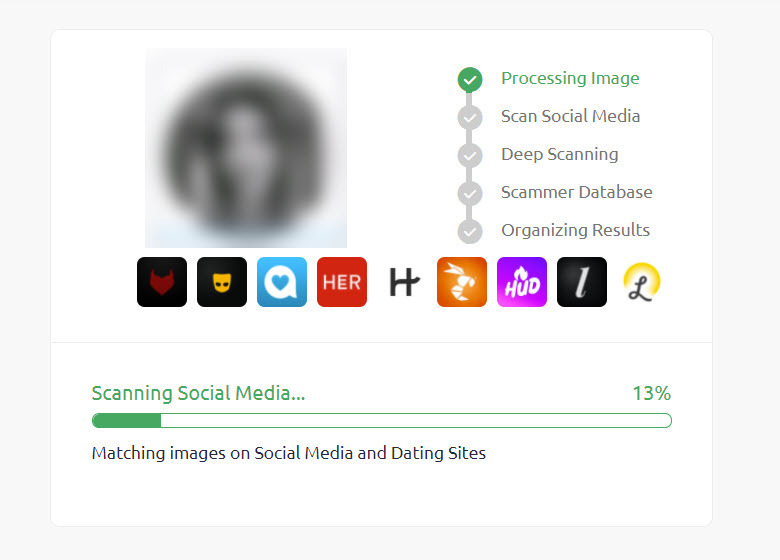 2. Do a catfish phone number search
There are plenty of ways you can verify if someone is a catfish. If you have the person's phone number, try to perform a catfish phone number search and reveal who is the real owner.
Catfish Phone Lookup
Enter a phone to uncover the caller's true identity
Of course, you can search for the phone number with Google. That's a 100% free solution, but it may not always uncover the phone number owner. If luckily, the phone number is found to be linked with a social media account like Facebook or Instagram, you can dig deep into the posts and photos to learn about the person's lives in the real world. If (s)he never posts a photo or there are no followers or interaction at all, you should be cautious.
3. Check real identity behind a profile
Trying to search for an online encounter without knowing their real name? BeenVerified can help you look up someone by their dating usernames or ID. It works like a unique key that will lead you to everything about your potential dates, even what they've intentionally hidden. Beyond the basic info, you can also learn about their marital status, criminal history and more.
1) Navigate to the BeenVerified username search page.
2) Type a username and click Search.
3) It will take a few minutes to scan and locate the correct person. By unlocking the report, you should get every piece of useful information and view their portraits if available.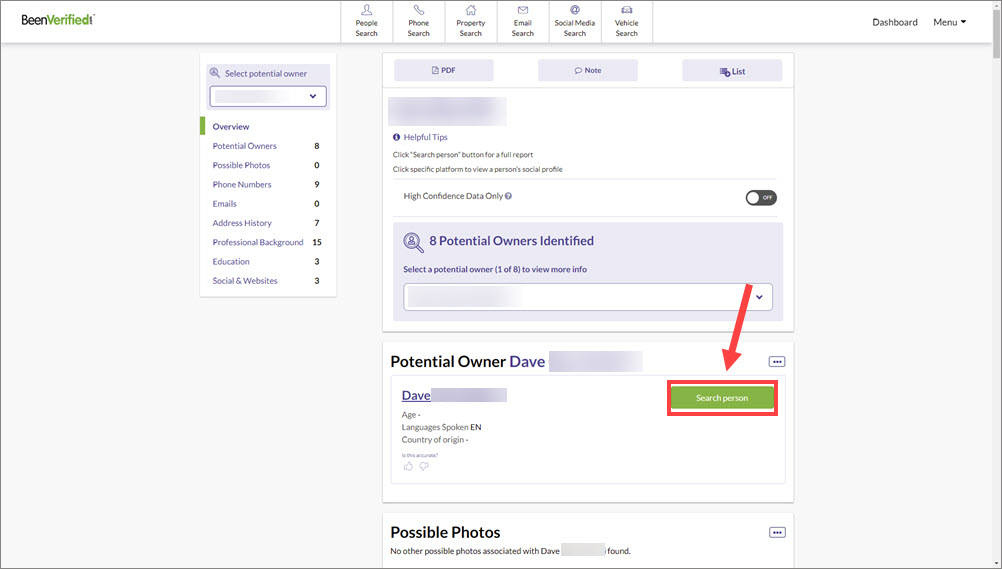 4. Run an in-depth background check
A background check is necessary and helpful for various situations. For example, when you're online dating and preparing for a new relationship, you'll want to ensure the potential partner is genuine. As a powerful people search engine, TruthFinder will help you do that easily.
It collects billions of public records and scours information across the deep web to uncover someone's true identity you're searching for. You'll also have a complete picture of the person's criminal, financial, and property status. Here's how to use it and what information you can get.
1) Go to the TruthFinder search page.
2) Enter the person's name and click SEARCH.


3) Unlock the report when it finishes and check out everything you need to verify the person.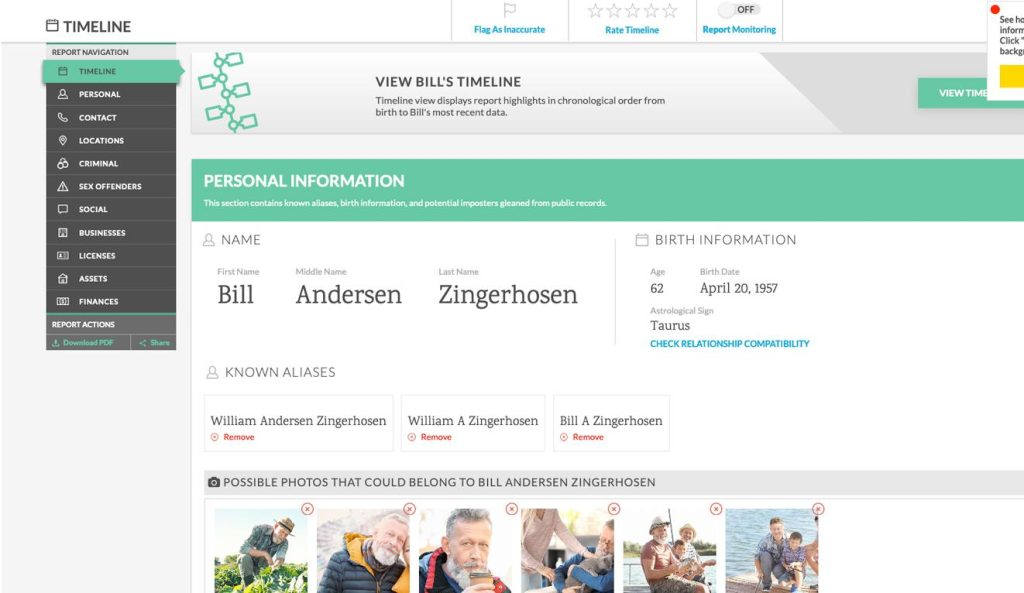 5. Take advantage of Google
If you prefer a free service over the paid one, Google is the best source. Google reverse image search can help you identify if a picture is a stock image or stolen from celebrities or other people. To do so, take a screenshot or save the profile picture of your prospective date and upload it to Google. You may find exact or similar image matches and where the image has appeared.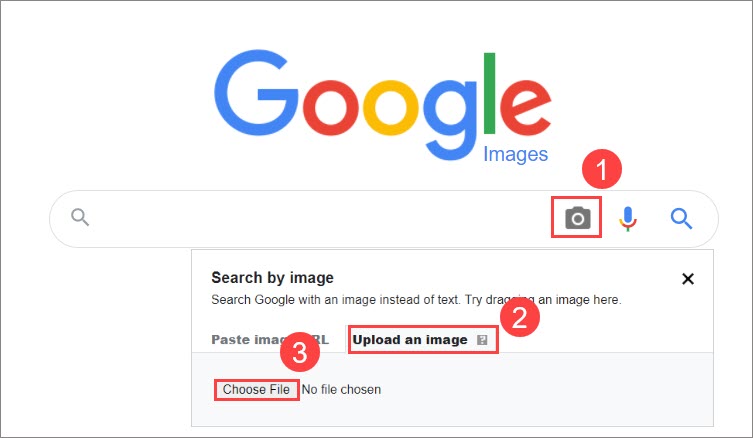 Besides, it's a good idea to Google the person's name or phone number to find if there's any reliable information. If nothing turns up, it's likely that the person is a scam and you'd better keep alert.
---
Hopefully these catfish finder tools helped. If you have any questions or suggestions, please feel free to leave your comment below.