YouTube to FLV Converter – How to convert YouTube videos to FLV
If you want to convert YouTube videos to FLV, you've come to the right place! This post shows you how to convert YouTube to FLV quickly and easily.
What is FLV?
FLV is one of the supported formats by YouTube. Usually Adobe Flash Player and Adobe Air use the FLV format to store and deliver audio and video streams on the Internet. However, the FLV video format has become less popular as many websites start to use HTML5.
2 Easy Ways to convert YouTube to FLV
To convert your YouTube videos to FLV, first of all, you'll need to download the YouTube videos, then convert them to FLV files with the video converter.
The methods below introduce the all-in-one FLV video converters to help you download YouTube videos and convert to FLV files.
Method 1: Convert YouTube to FLV with WinX HD Video Converter Deluxe
WinX HD Video Converter Deluxe is one of the best video editing software. Not only it helps you download videos from popular websites such as YouTube, but allows you to edit videos and convert videos to most of the popular formats as well.
Now let's cut to the chase and start the process:
1) Download and install WinX HD Video Converter Deluxe in your computer (available on Windows and Mac).
2) Run the downloaded program VideoProc in your computer.
3) Click Downloader.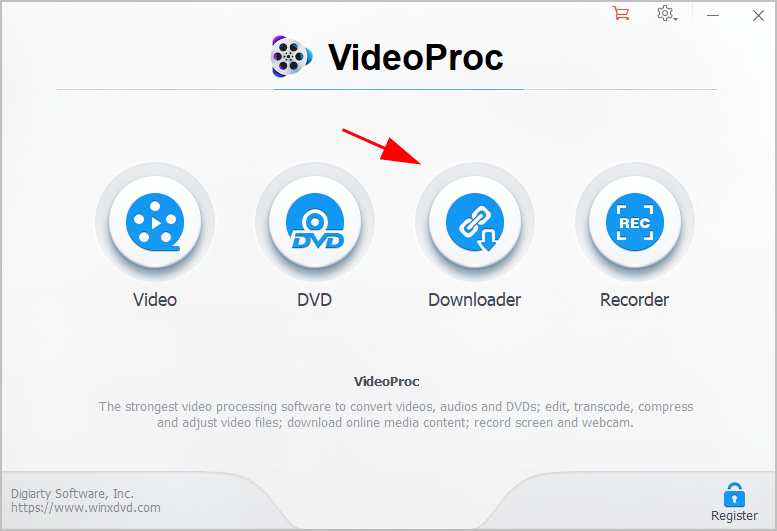 4) Click the Add Video button.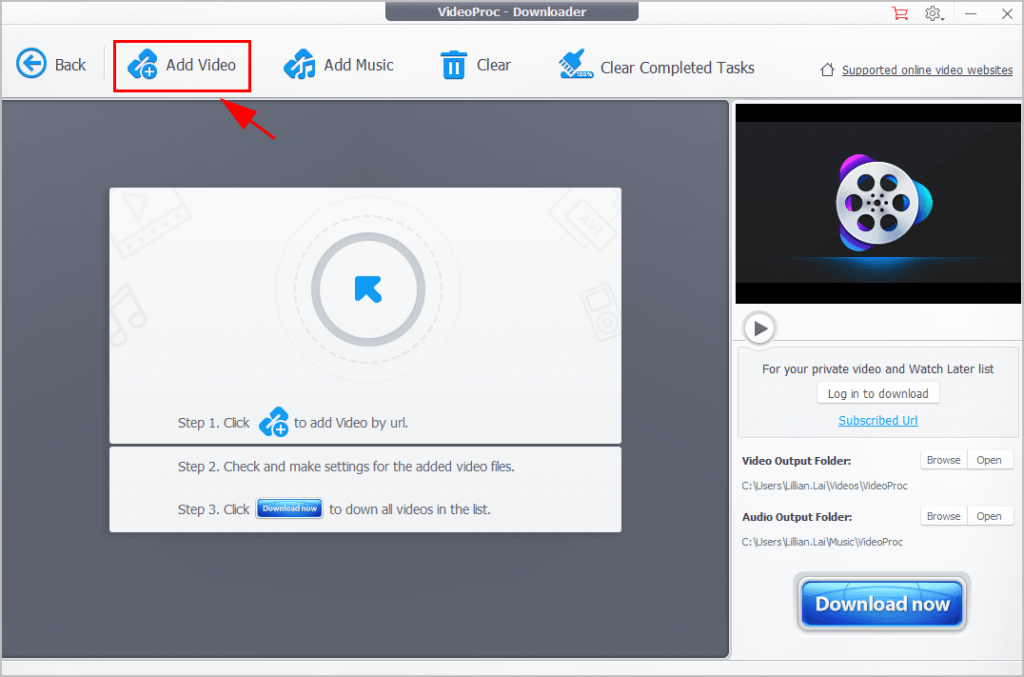 5) Copy and paste the URL of the YouTube video you want to download, and click Analyze.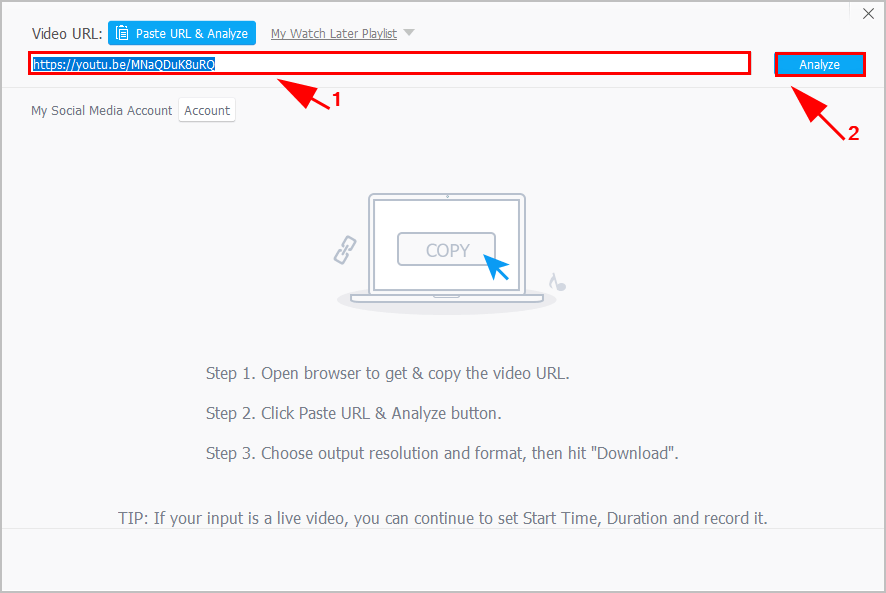 6) After analyzing, choose the video quality from the list, and click Download Selected Videos.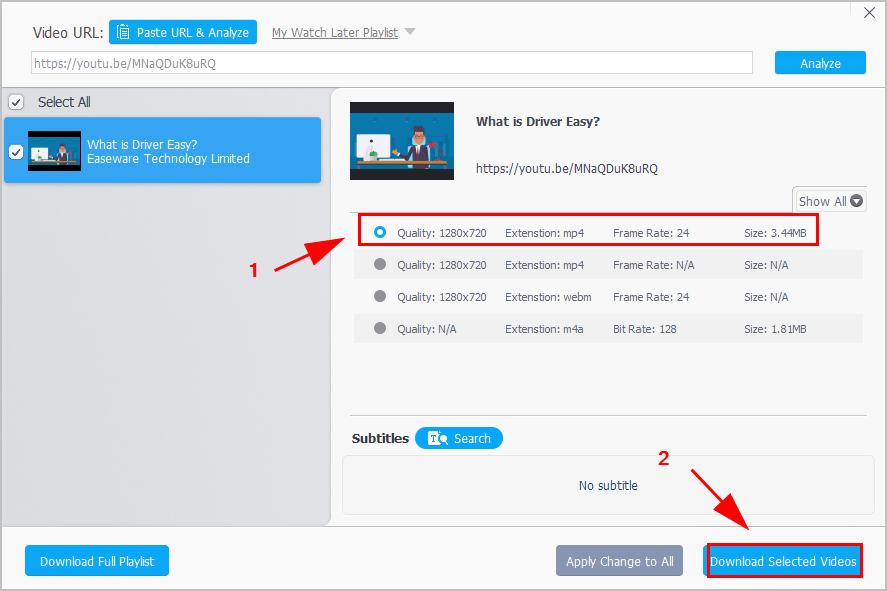 7) Click Download Now at the bottom right corner. Then VideoProc will start to download your YouTube video. Take a note on the output folder.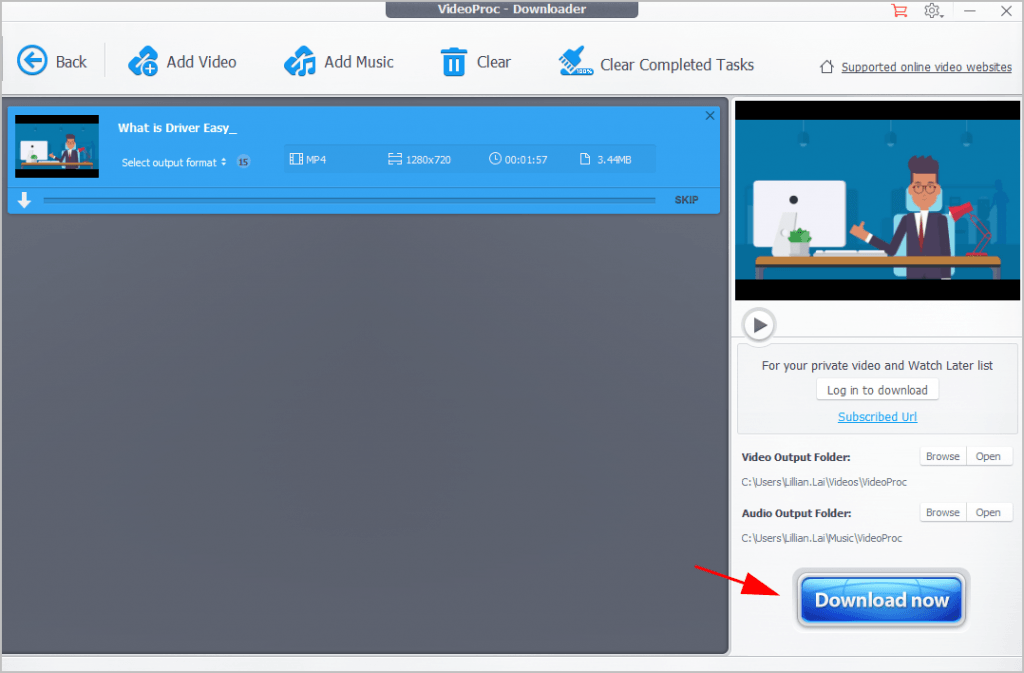 8) Once download, click the Back button.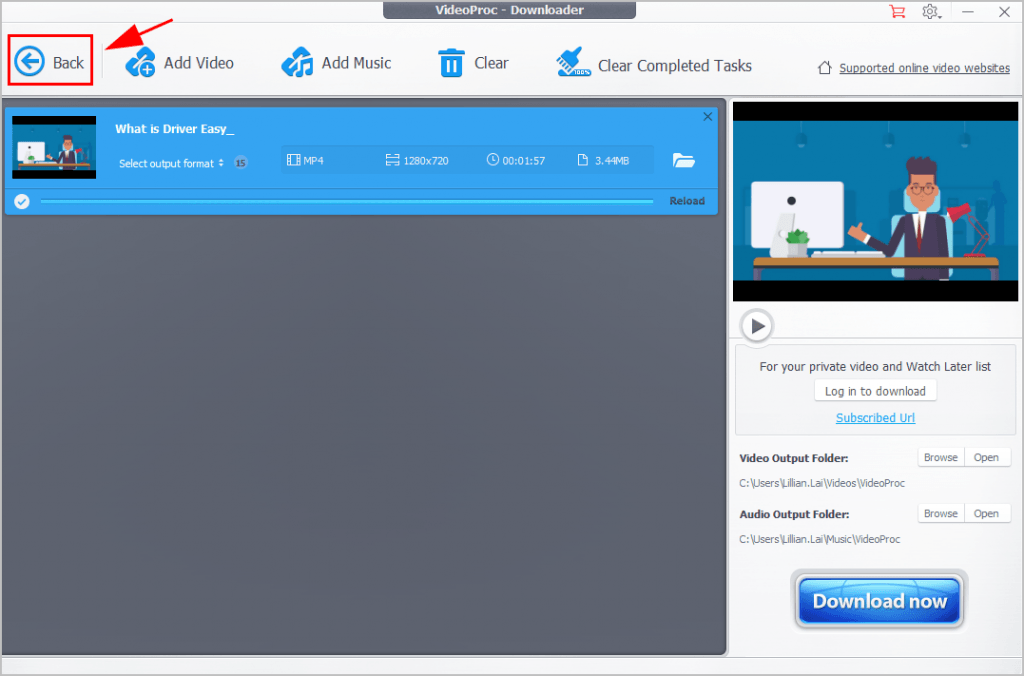 9) Click Video.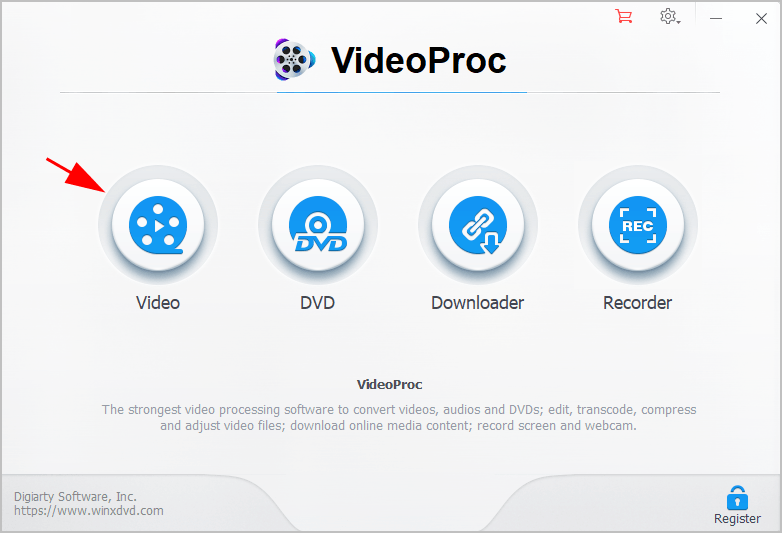 10) Click + Videos. Then go to the output folder where you downloaded your YouTube video to import your video.
Or you can simply drag and drop your video into the pane.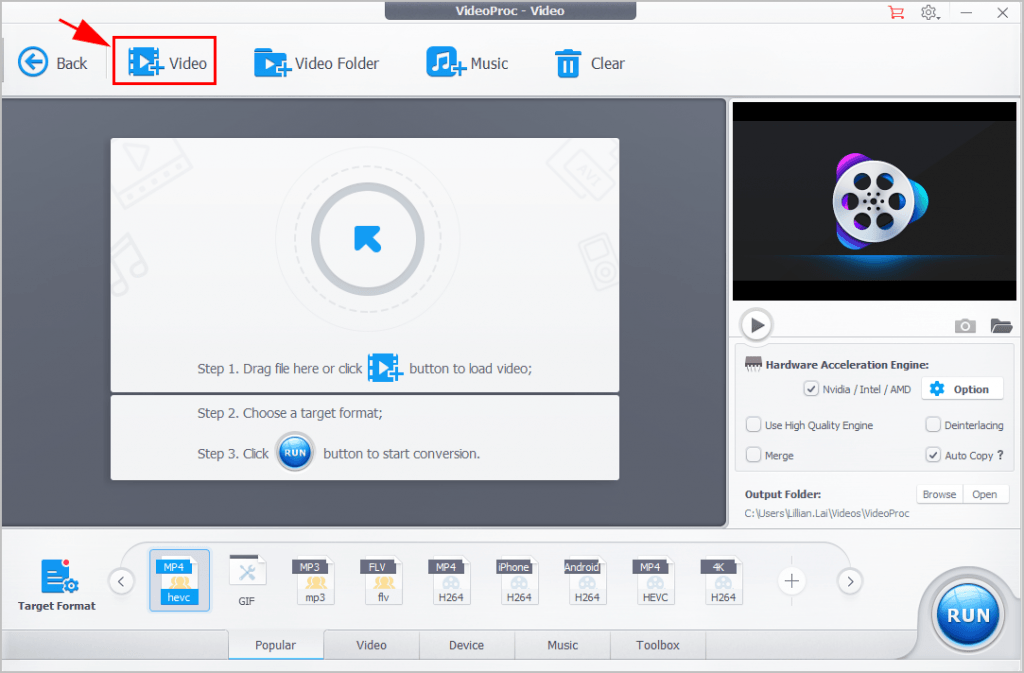 11) Go to Target Format, click Video and select FLV.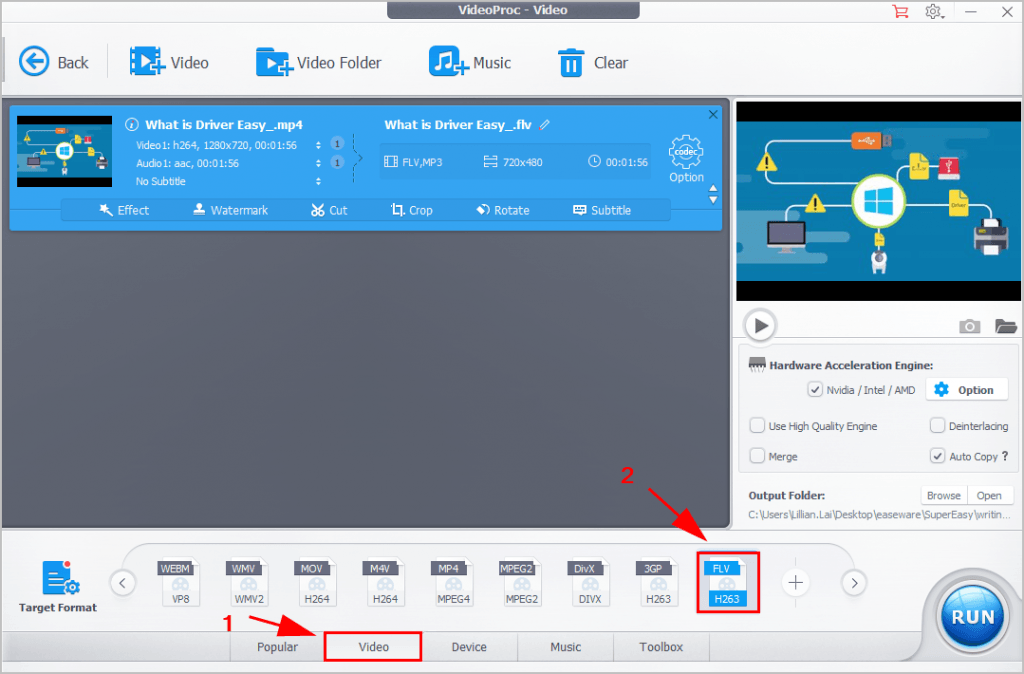 12) You can also edit your video, such as adding effects and subtitle. It's optional.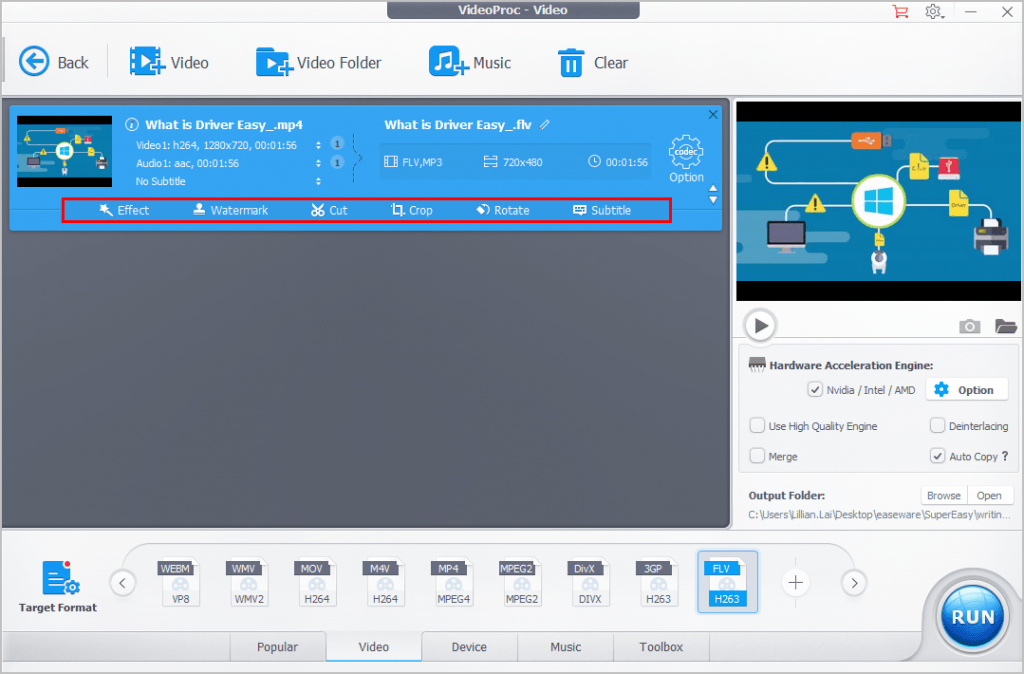 13) Click Run. VideoProc will convert your video to FLV file.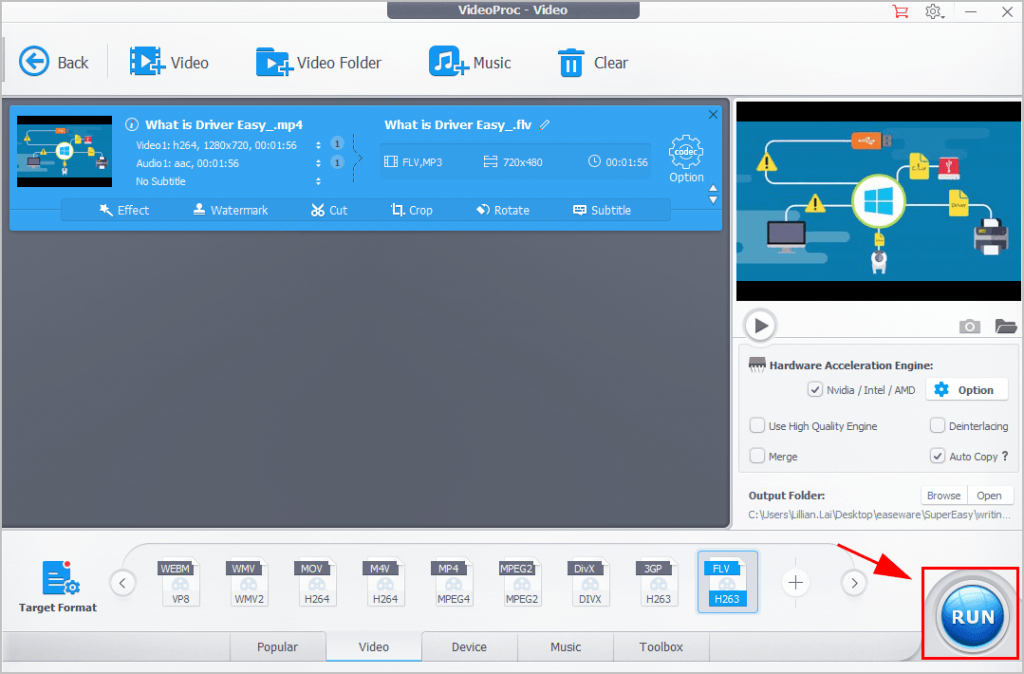 After completing, the output folder will pop up and show you the converted FLV file. Enjoy it!
Method 2: Convert YouTube to FLV with online video converter
If you don't want to install the video editing software, don't worry. You can convert YouTube videos to FLV files with the online video converter.
An online video converter saves your time and patience to install the software, so you can finish your work as easy as pie. Follow the steps below:
1) Open https://www.onlinevideoconverter.com/ in your browser.
2) Click Convert A Video Link.

3) Copy and paste the link of your YouTube video here.

4) Click the drop-down menu of Format, then select Video Formats > .flv. Then click Start.

5) The website will start converting your video file. After completing, click Download to download your video file.

This is easy, isn't it?!