YouTube IP Finder | How to Find Someone's IP Address from YouTube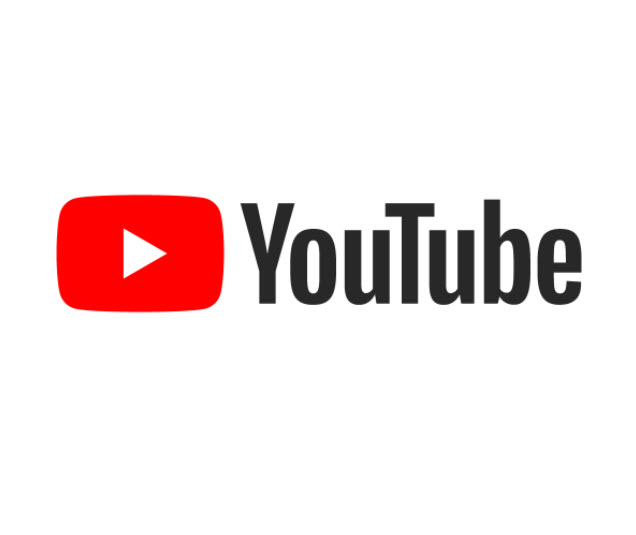 YouTube Location Tracker
Enter YouTube username to search for its location
Billions of people watch and share videos with their friends on YouTube. When you enjoy videos there, some other users might catch your eye, and you would like to communicate with them-or even drop by and say hi. But first, you need to know where they live. Getting their IP address is one way of doing that. Here we will show you some legit tricks to locate a YouTube user.
Can you get someone's precise location from an IP address?
An IP address is like your online geographical location to receive and send information. But if you are counting on it to get one's actual location, you will only get the street name at best. Because one IP address might be shared by thousands of people in the same area.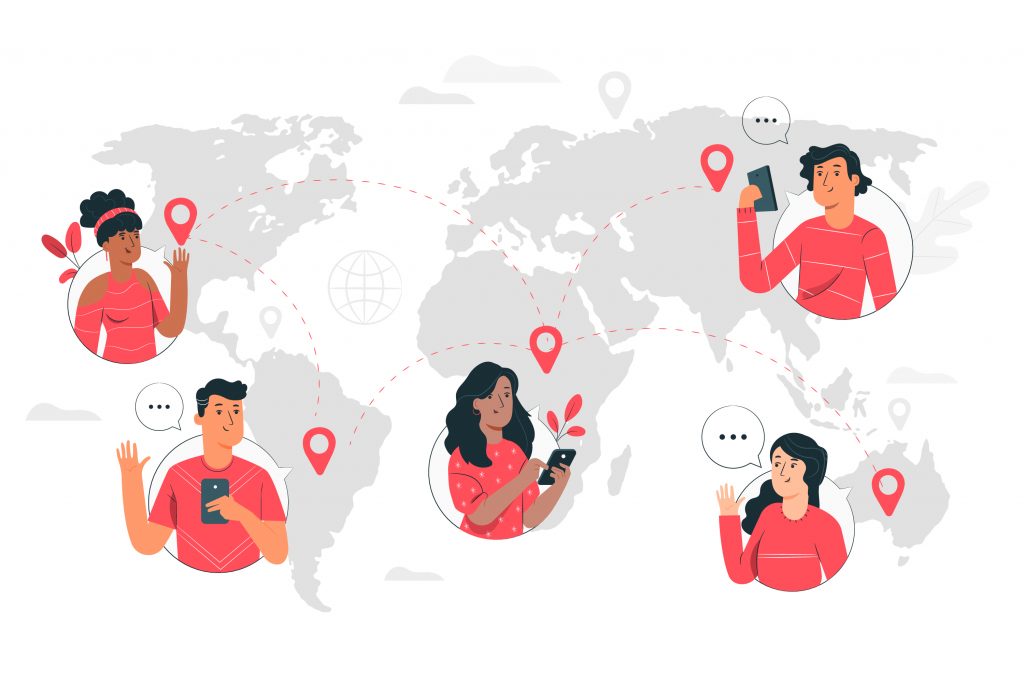 To locate a specific YouTube user, an IP address is not enough. You need more information like their real names, social accounts, and other stuff to do that. And the task is made more difficult if there is only limited information on the person's YouTube account.
But no worries! We have some efficient methods for you to locate them accurately. Here is how:
Method 1: Do some digging
This is easy. Simply go to the target's YouTube account page and check for any useful information under About. Normally, people show their social accounts there, like Instagram, Twitter, and email addresses. If they do, you can jump to and browse these social networks.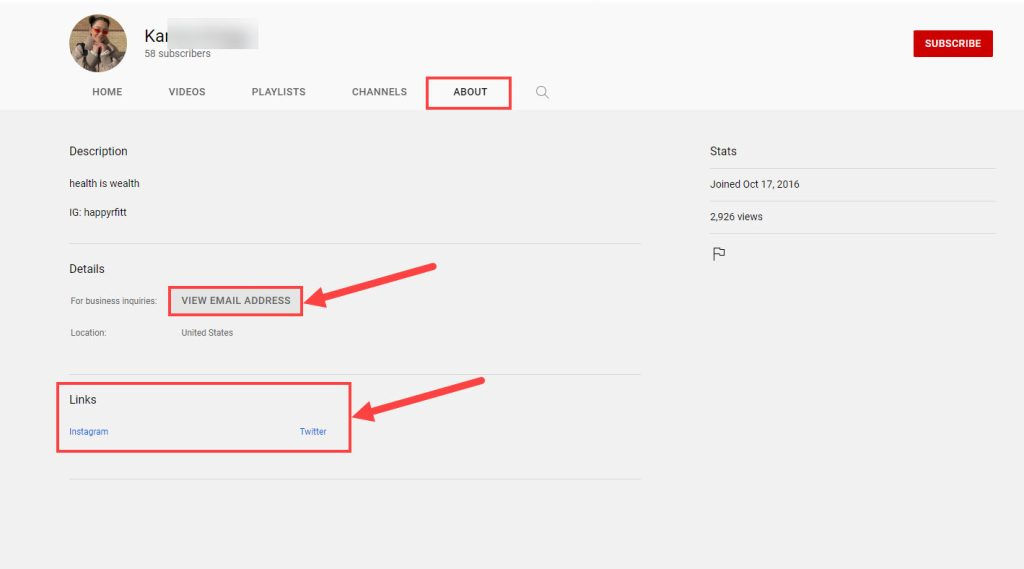 You might find the user's information like usernames on other platforms, real names, and maybe a direct way to communicate with them. Once you know other usernames, you can search for them one by one on Google and see any chances to dig out related information.
Unfortunately, some people don't feel like sharing much on their YouTube pages. But no worries, we do have some hassle-free options for you to locate them-even with just a username.
Method 2: Reverse lookup YouTube username
To trace a YouTube user's location, you can try searching the username on people search engines. They have an enormous social media database that would make your searching way easier.
Simply copy the person's username and search for it using the tools below.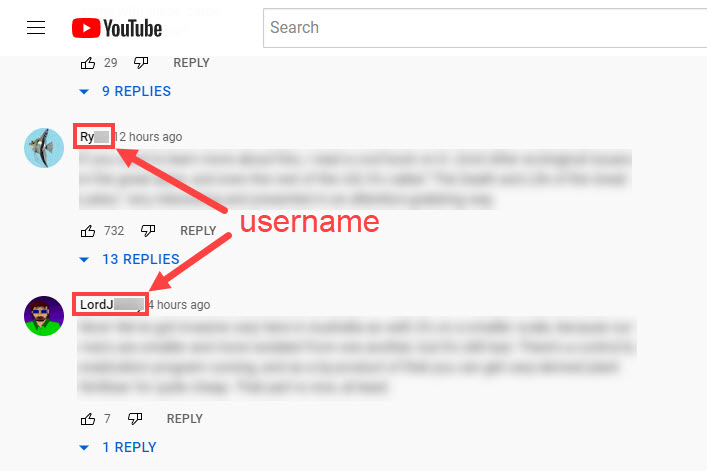 If there is a space within the username, delete it before you search for it.
1. BeenVerified
BeenVerified is one of the top people searching engines. It supports reverse username search, which requires a large amount of data. Not many search engines are capable of doing this. Apart from usernames, it also digs into emails, phone numbers, addresses, and real names, and reveals related information.
Go to the BeenVerified search page.
Enter the username and click SEARCH.

Wait for BeenVerified to search for the matched results from its database. Once done, you'll see all the available information linked with the YouTube username, which could include the current address, real name, and phone number of the owner.

Sometimes people use their real name as their YouTube nickname. If you think that's the case, you can search for it as a real name on BeenVerified.
2. Spokeo
Spokeo is another notable people search tool that also provides the username search service. By looking up a username, you could get detailed information about the person, like phone numbers, photos and address history, and more.
Go to Spokeo.
Enter the username and click Search Now.

Wait for Spokeo to look through its database. Once finished, it will bring you a potential owner's name, photos, and profiles on 120+ social platforms.

You can search for other information like email addresses and real names you collect from the person's YouTube page to gain more information.
3. Social Catfish
Started from a dating investigation service, Social Catfish is now an expert in people searching, and also another reverse username lookup tool. The special thing is that it supports picture searching. So if you are lucky enough to obtain some pictures of the YouTube user, you could try the feature. Otherwise, just use the username.
Go to Social Catfish.
Choose to search by username, then click Search. Or you can search by image.

Wait until it's done. Then unlock the full report which may contain recent address, identity, contact info, and dating profiles.

Method 3: Use an IP logger
Although an IP address can't give you the exact location of the YouTube user, you can still get it if you really need it. A simple solution is Grabify, an online IP logger. It can generate a tracking link for the target to click. Once clicked, the IP address will be recorded.
This method is only valid when the target user clicks the link.
Prepare a normal link that doesn't look suspicious, like a YouTube video link.

Go to Grabify. Paste the link in the box and click Create URL.

Grabify will generate a tracking link in the New URL box. But to make your link look normal, click View Other link Shorteners.

Choose a shortner to generate a new link.

Send the link to the target user. If you can't communicate with them directly, you may comment on the user with this link. But the link might be blocked by YouTube or clicked by the wrong person.
When the person clicks the link, the logged IP address will show on Grabify.

Do not use other people's IP addresses for illegal purposes, such as flooding or scanning web services with Nmap.
If you find these methods helpful, don't hesitate to share them with your friends! You could also comment on the article if you have better options.