Windows Movie Maker: Free Download & Basic Usages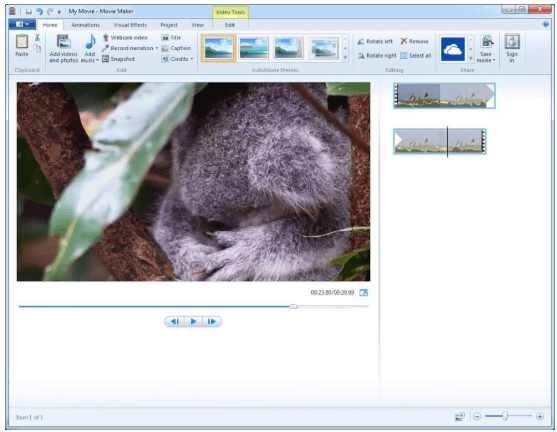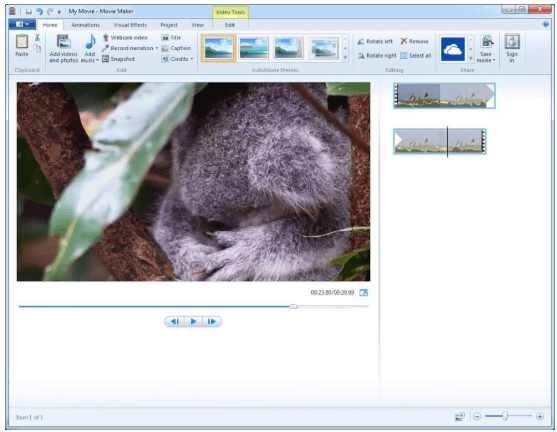 Video editing is more and more convenient these days.Thousands of millions of emerging video editors are telling you that they have the best and easiest techniques which allow their users to edit videos in the way that they like it.
Indeed, there are hundreds of video editors that you can choose from. And today we're to present to you one of the easiest video editors by Microsoft: Windows Movie Maker.
---
1: Free Download and Install
Windows Movie Maker comes with Windows Essentials 2012 suite. So if you are with this suite, then you will have no problem finding it in your computer. But if you are with other operating systems, you need to download Windows Movie Maker first.
UPDATE: Windows Essentials 2012 suite reached end of support on January 10, 2017. It is no longer available for download. So is Windows Movie Maker.
1) Even though the support and download for Windows Movie Maker from Microsoft has stopped, meaning that we cannot even download it from websites such as cnet or softonic, we still can find some other ways to get it for free.
For instance, the following website is where we can find the free trial version of Windows Movie Maker.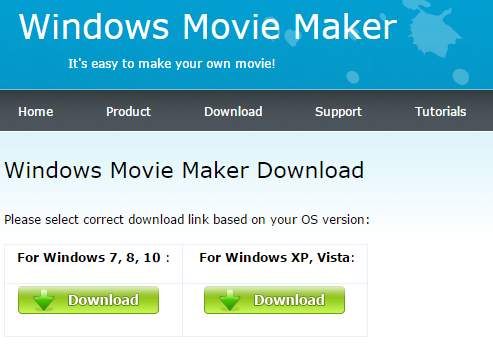 2) When the download finish, double click the setup file and run the installation as per the instructions.
At the end of the installation, you will be prompted to buy the full version. It is totally your own decision to make. We go with the free trial version by clicking the Trial button.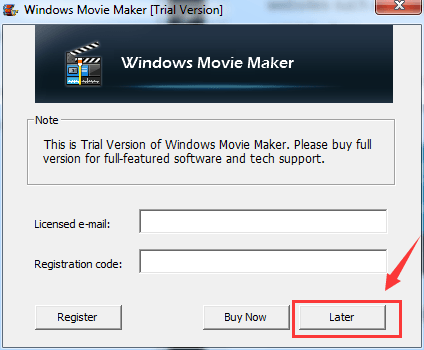 ---
2: Basic Procedures
We talked about how to rotate video using Windows Movie Maker before, and in this post, we will walk you through some of the most useful features so you are able to edit your own video with Movie Maker.
1) How to add videos, photos, music and text to my video?
Under Home tab, which is what you see when you open Movie Maker, there are some sections you should pay attention to.
You can choose to click the Add videos and photos or Add music buttons here to import the media stored in your PC. Or you can select and drag them and then release them here to add them.

Still, under Home tab, you can choose to add subtitle, title and credits to your video by clicking Title, Caption or Credits button.
Let's see what happens when we click Title button. On the right side of the pane, you will see a pink rectangle. By using the tools on the top bar, you will be able to edit the title you just added as you like it by changing its font, size, the way it shows up and its duration and more.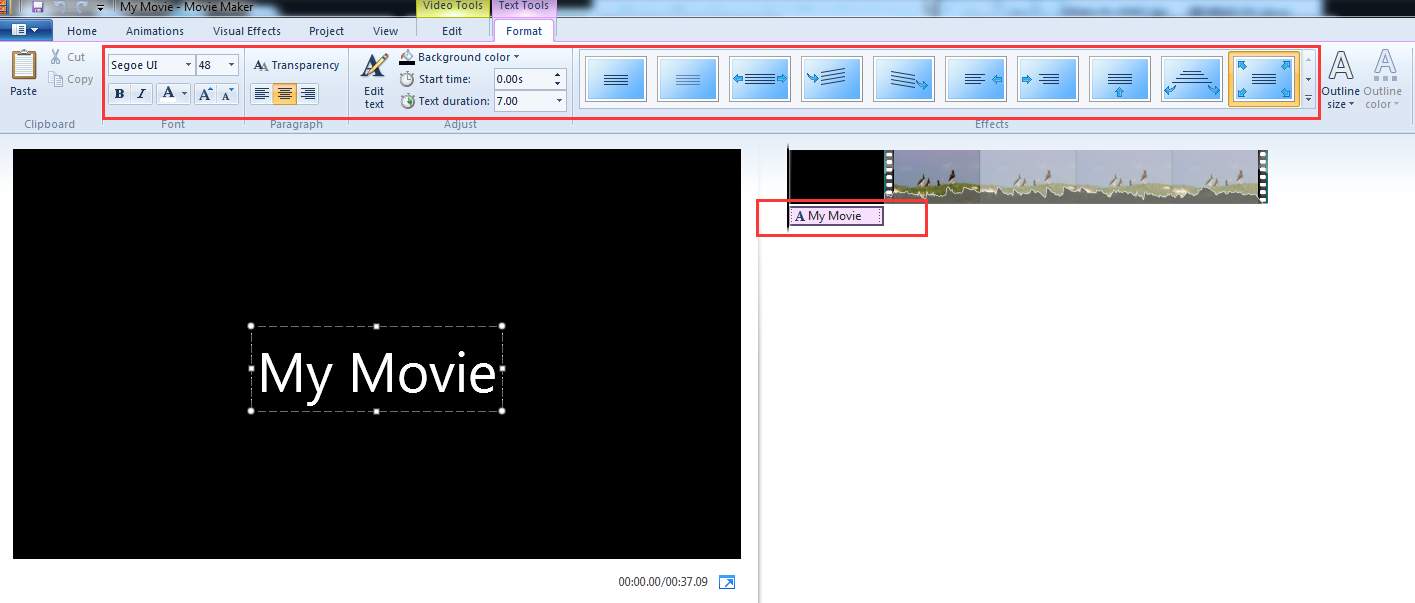 The name of the buttons are basically explaining themselves. Even if you are not satisfied with the changes, you can always withdraw by pressing Ctrl + Z together to restore to what it used to be.
---
2) How to add animations to my video?
You can choose to add animations to your text and/or video. Just select the text or the video you would like to edit and click the Animations button.
A list of choices will show up and you can choose whichever animation that you prefer to make your video more attractive. By placing your mouse cursor to the animations, you will be able to have a preview how your video will look like with the animations.
Also, the time Duration is adjustable.
---
3) How to add visual effects to my video?
By clicking the Visual Effects button on the top bar, and then choose the visual effects you like. You will see more options by clicking the down-arrow button.

---
4) How to moderate sound effect?
By clicking the Edit button on top, you will see an Audio section where you can choose Fade in or Fade out feature for your audio.
Also, under Edit tab, you can still choose to Split or Trim your video to the appropriate length.