Who Is This Photo Search – 3 Ways to Find Someone with a Picture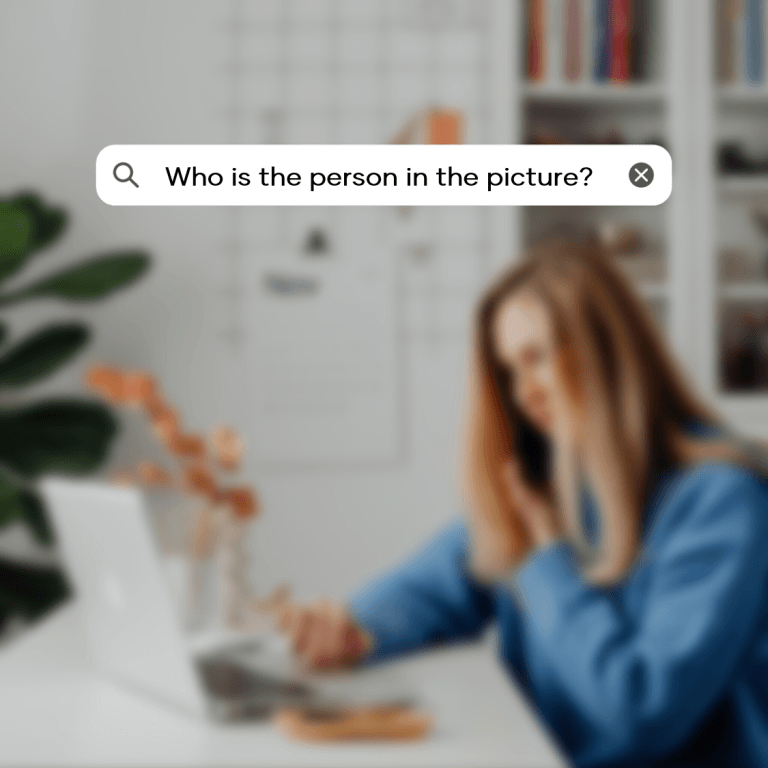 Find & Verify Someone's Identity with a Photo.
There are various scenarios where you might want to find who this is in the photo. Perhaps you come across a photo online and try to figure out who it is. Or you've been talking to an online friend for some time and wonder if they are really who they say they are.
Regardless of the situation, there are actually 3 ways to help you find someone with just a picture. Read on…
1. Social Catfish

Social Catfish is a powerful reverse image search engine that helps you not only trace the identity of someone in a picture but also verify their identity. All you have to do is upload the photo, then Social Catfish will search the photo on hundreds of social networks, check on its proprietary database and compiles a detailed background report.
A full Social Catfish report contains someone's personal information, contact details, social media accounts, assets, and criminal records if available. If the person in search is a potential scammer, you're also likely to get an alert.
Here is how to run a reverse image search with Social Catfish:
Alternatively, you can head to its official website to run the search:
Upload the photo of the person who you'd like to put a name to, then click Search.
Put your feet up. Within seconds, you'll receive a robust background report of the person whose photo you put into search.

Can't find what you need or want help with your search? Consider contacting a Search Specialist at Social Catfish. They're a crew of private investigators that leave no stone unturned to help you get the results you need and give you some much-needed peace of mind.
2. TinEye
Another tool to help you run a who is this photo search is TinEye. As an image search and recognition company, TinEye is best known for tracking down a photo's origin and all other websites where it is used. The engine's Sort by most changed allows you to find if an image has been cropped, photoshopped, or in other ways doctored.
Note that TinEye does not locate the person in the photo. If you need to identify the person in the photo, you can do it with Social Catfish.
To perform a TinEye search, go to TinEye official website.
Choose Upload to upload the image, or, you can enter the URL of the image. Then click the magnifying icon to search.

Wait a short while, and TinEye will dish up all the results where the photo is posted.
3. Google reverse image search
Google is more than a keyword search engine. So far, it provides us with two methods for looking up a photo. Namely, Search image with Google lens, and reverse image search:
IMPORTANT: Despite being free, you're not likely to find detailed info with this approach. If you're not satisfied with the result, you can try Social Catfish. You get what you pay for.
Search image with Google lens
Came across a photo online and want to track down its origin? You can run a quick reverse image lookup with Google to get a peek. All you need to do is right-click on the photo, then click Search image with Google Lens.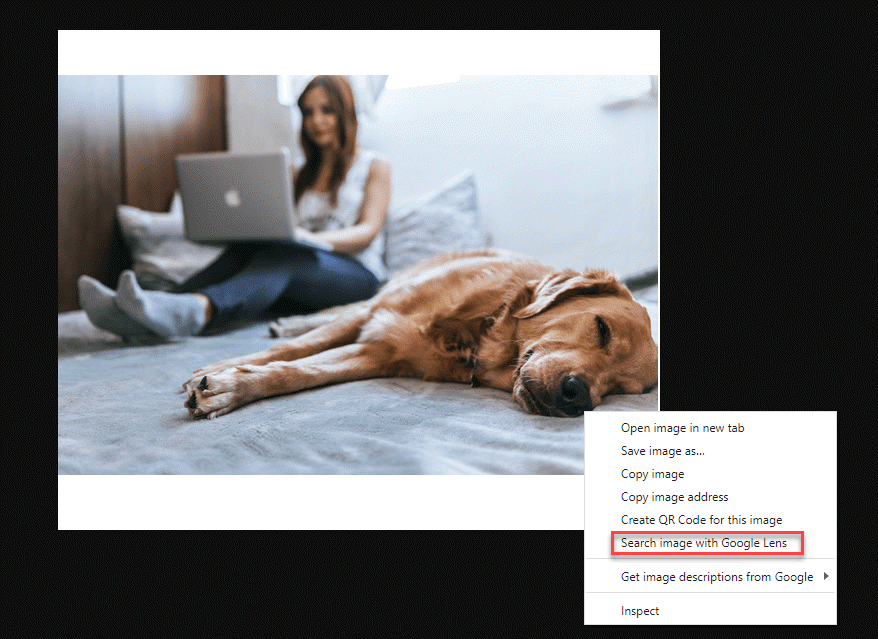 Google reverse image search
If you've had the picture on your device, you can upload it to see if there are any results (exact ones or similar copies).
Here is how to run a Google reverse image search:
Go to Google reverse image search.
Click the camera icon.

You can click to paste the URL of the image or upload the photo from your computer. Once the photo has been uploaded, click Search by image.

See if Google returns to you the same or similar photos. Then click on each link to see if you can identify the source of a photo.
---
Bonus Tips: Background search by name, phone number, email, and more…
If all else fails, and you have other types of personally-identifying information other than a photo, such as a name, phone number, email address, home address, or social media name, you can use the tools below to find out someone's true identity.
TruthFinder Public Records Search
Enter someone's name to find their personal info, job history, educational background, marital status, and criminal records if available.
Intelius Reverse Phone Lookup
Trying to look someone up but all you got is their phone number? Just enter the digit below to uncover their identity.
BeenVerified Reverse Email Lookup
BeenVerified's millions of data points will help you unveil the owner of an email account and their in-depth personal information.
Reverse Email Lookup
Look up email on 55+ social networks.
Spokeo social media search
Founded in 2006, Spokeo is a people search tool most optimized for unlocking social media profiles. With a simple search at Spokeo, you can search someone on 120+ social networks.
---
That's it – 3 useful tips to run a Who this is photo search and find out who it really is behind a picture. Hopefully, at least one of them has helped. If you have any questions, ideas, or suggestions, you're more than welcome to leave us a comment below. Thanks.