When Was My House Built? 6 Ways to Find Out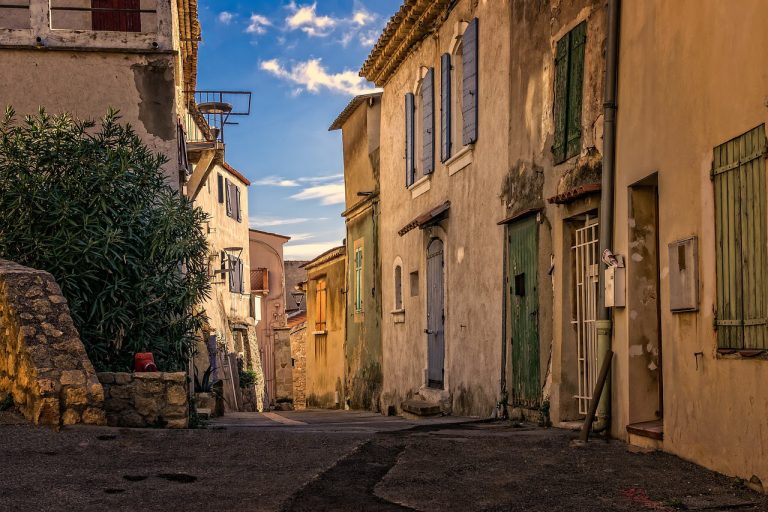 How Old Is My House
Enter an address to learn about the history of your house.
Have you ever wondered how old your house is? Learning about the history of your house can be a fascinating thing, especially if you own a house with a long history. Besides, the construction date of a house is essential to its remodeling plans and market value. If you want to find out when your house was built, you're in the right place. Here we'll tell you several ways to help you determine the age of your home.
How to Find Out When My House Was Built?
1. Real estate documents
To find the age of your house, you can first check the paperwork of your house purchase, such as the property deed, tax records, home appraisal, etc. These documents may record the construction date of your house.
If you can't find the deed to your house, you can look through the deed history at the county recorder's office.
2. County recorder's office
In the United States, deeds records are held in the county recorder or county clerk's office. You can visit the county recorder's office (which is often located in the county courthouse) in person to look up property records.
3. The county's website
Many counties have websites where you can search for property records. For example, King County has a page where people can look up local property info by entering the property's address, name or parcel number. You can check Public Records Online Directory to find links to government websites.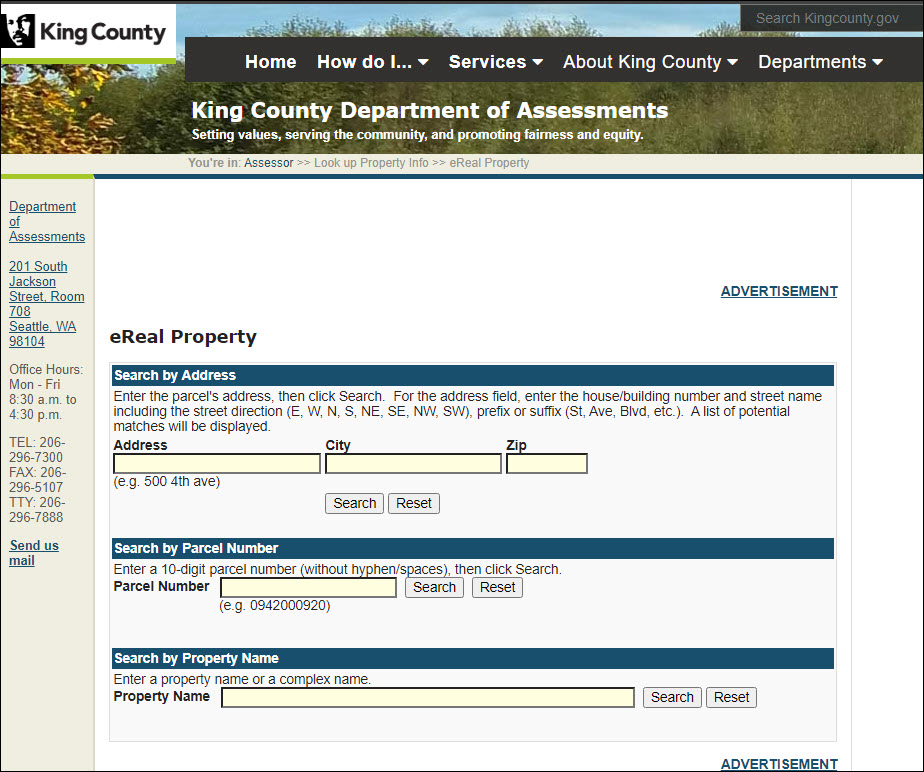 4. Public records websites
One of the easiest ways to find the construction date of your house is to use a public records website.
Public record websites aggregate publicly available data from multiple sources and then compile them into easy-to-use reports. So you don't have to visit various government buildings or risk the chance of clicking the wrong sites to check public records. With just a few clicks, you can potentially uncover a wealth of information.
If you don't know which website to go with, our recommendation is BeenVerified or Spokeo.
BeenVerified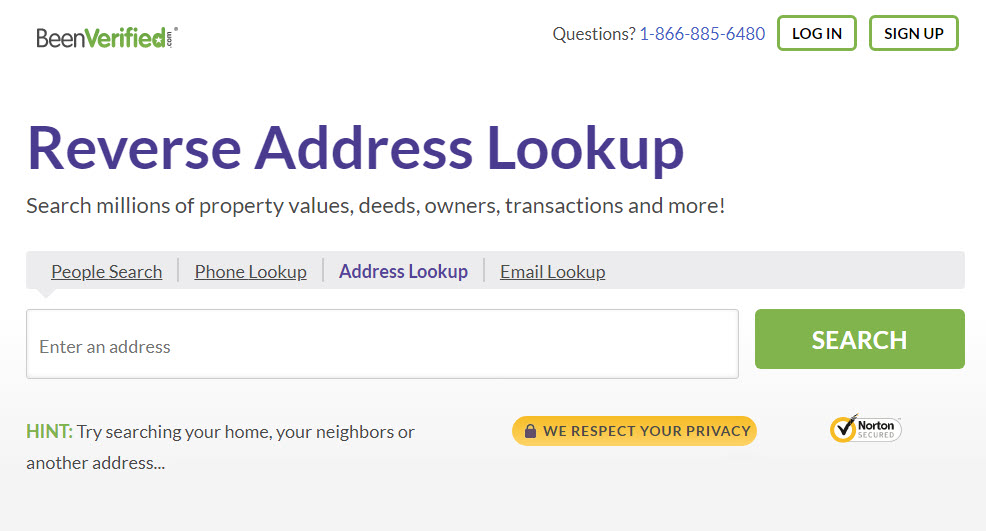 Founded in 2007, BeenVerified is a famous public records website whose mission is to give people easy and affordable access to public records information. Whether you want to look for a person, vehicle, phone number, or property, BeenVerified can help.
Step 1: Go to BeenVerified's Reverse Address Lookup page.
Step 2: Enter your address and hit SEARCH.
Step 3: BeenVerified will sift through its database to find available information about the address. Once done, you'll see a detailed report that may include current and previous owners, deeds, sales history, home value, property details, neighborhood safety data, and more. You may be able to find the construction year on the overview page.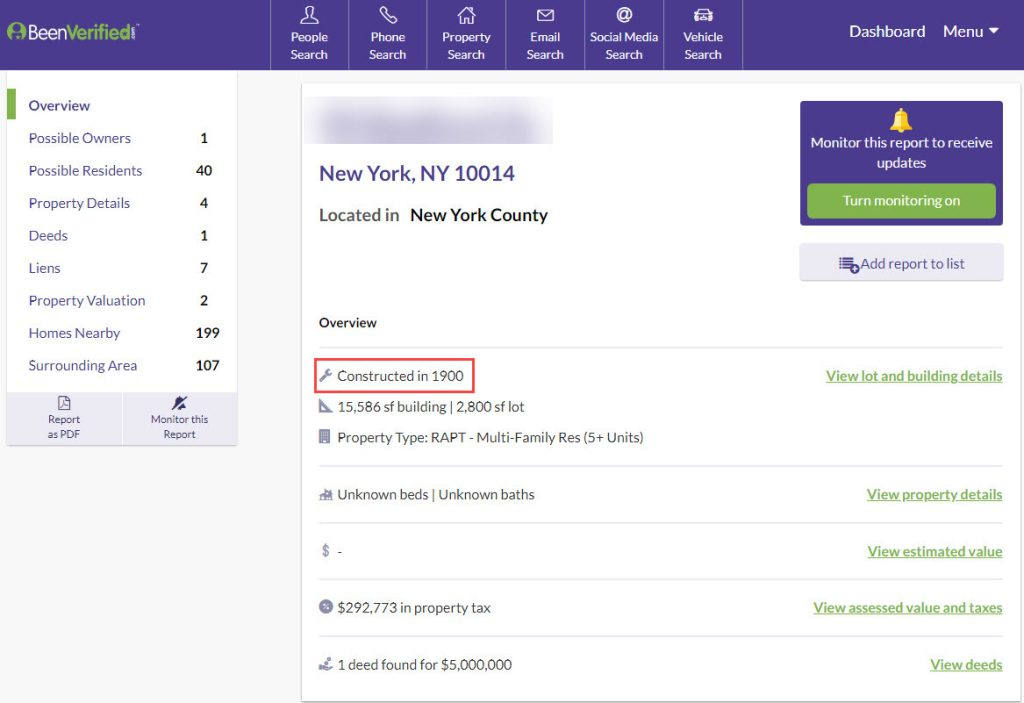 Spokeo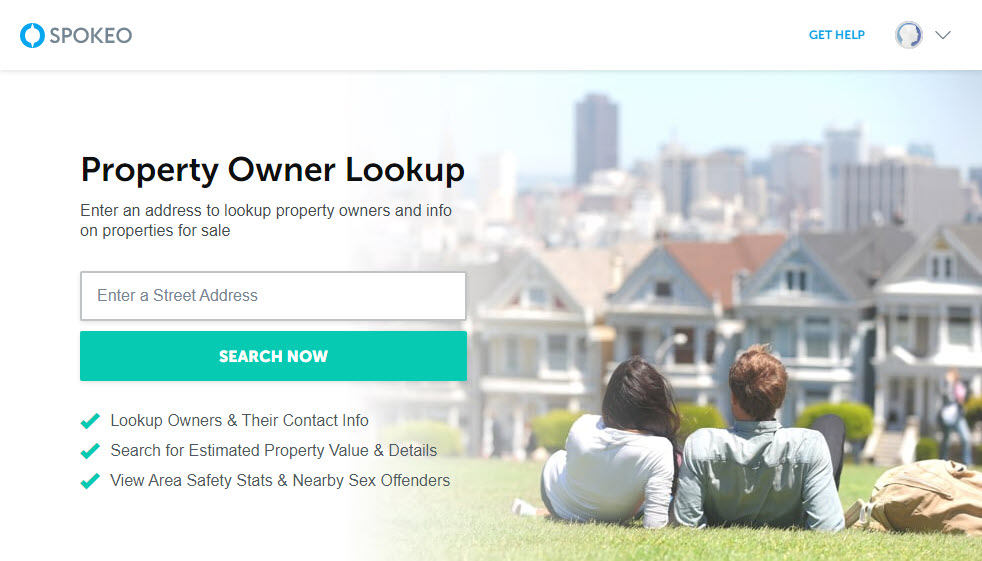 Spokeo is one of the most popular public records search engines in the United States. With Spokeo, you can not only research the history of your house but also find your old friends, identify unknown callers, run a background check on your new love interest, etc.
Step 1: Go to Spokeo.
Step 2: Enter a street address and hit SEARCH NOW.
Step 3: Spokeo will begin to search its database and then compile all relevant data into an easy-to-read report. Under PROPERTY DETAILS, it may list the YEAR BUILT of the property.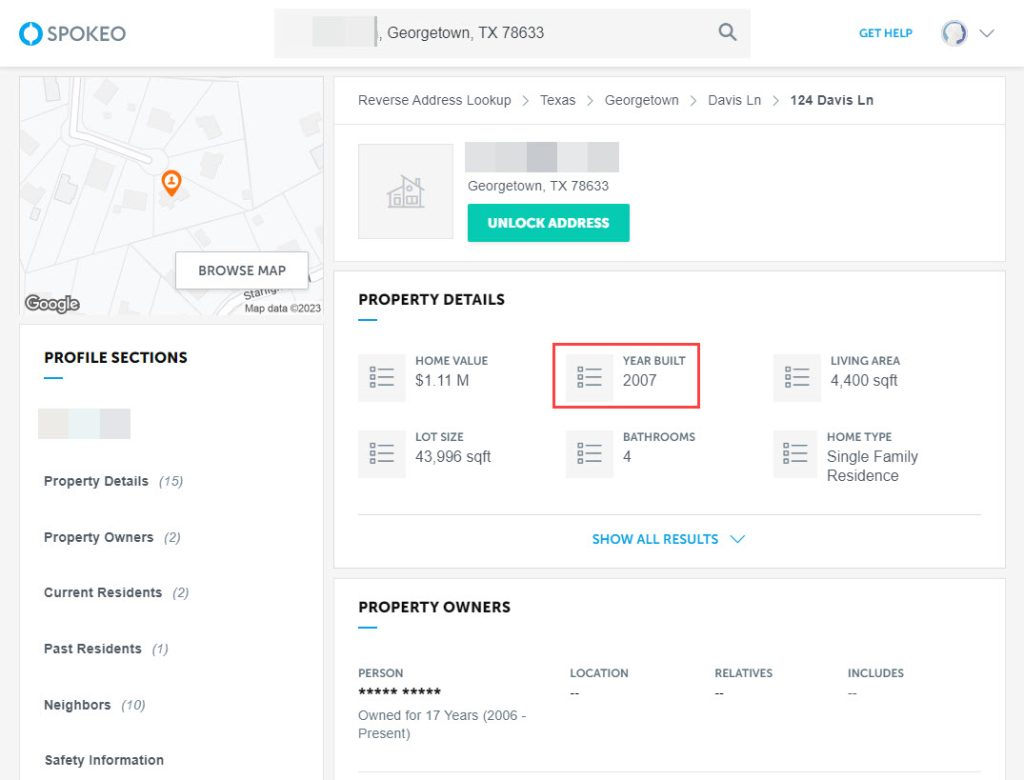 5. Real estate websites
Real estate websites like Zillow or realtor.com are another great way to learn more about the history of your house. Simply enter an address to start searching, and these sites may reveal useful details about your house, including the construction date of the house.
6. Neighbors
Talk to your neighbors, local mailman, previous owners, or anyone who might know something about your house. They may offer you some important clues about when the house was built.