2023 Weight Watchers Free Trial Guide | Weight Watchers Coupons
Weight Watchers 30 Days Free Trial
Weight Watchers (WW) is a scientifically proven program for people who want more from weight loss. Unlike other apps, Weight Watchers offers tailor-made regimens to fit your schedule and needs, they help you live a healthy lifestyle. The good news is you can try before making a decision. Weight Watchers offer a 7-day free trial to let you explore all the exciting features before paying for it. This post would help you know more about Weight Watchers and how it works.

Editor's Pick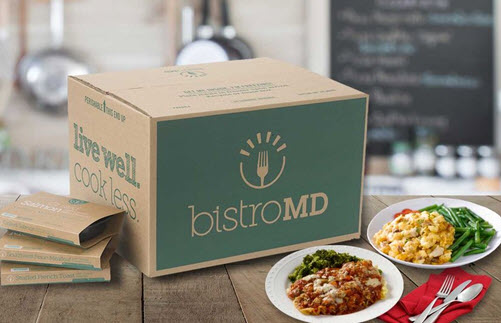 The #1 Doctor-Designed Meal Delivery Plan
Weight Watchers free trials
Weight Watchers offers free trials to its new users, but there are different types of free trials. Let's take a look and find you the most suitable plans.
Weight Watchers Membership subscriptions
The Weight Watchers free trial gives you access to WW's award winning app which includes the following:
Food tracking
Activity tracking
Water consumption tracking
Weight tracking
Recipe builder and food barcode scanner
Equipment-free workouts and more
Weight Watchers have 2 memberships: Core and Premium.
The Core plan is effective and simple. It includes anything but basic features. It offers a science-backed and customized nutrition plan for your lifestyle, trackers, 12,000 recipes for meal inspiration, 24/7 coach support, and more except Workshops.
The Premium plan provides their most supportive membership and your customized nutrition plan. There are live coach-led Workshops in person or virtually, you can learn new behavior change techniques every week, and get endless inspiration from other members. Attend as often as you'd like (available 7 days a week, day and night). The Premium plan includes Core membership, featuring easy-to-use weight-loss tools, 12,000 recipes, and more—all from your mobile phone.
Weight Watchers rewards you for attaining healthy habits by giving you Wins, which you can later exchange for rewards. You'll get 24/7 support from coaches and other WW members on WW's Connect social network.
You can use a 14-day free trial to try the Weight Watchers Core plan or click the 30-day trial to choose either one for free.
The Workshops and Digital Plan
With the Workshops and Digital plan, you can attend both Virtual Workshops and Live Workshops in Studio locations that function as support groups. The workshops have coaches who are experienced in nutrition and weight loss. They can help you set your goal and stick to it. Every week there are around 5,000 Virtual Workshops and about 500 Live ones.
The Personal Coaching and Digital Plan
A free trial, unfortunately, isn't available for this plan. The personal coaching plan enables you to choose from more than 600 personal coaches and have 1:1 support from them. They will require information about your goals and lifestyle, and you and your coach will create a personalized weight-loss plan together. They'll also be there whenever you need motivation.
The digital app ensures that you have 24/7 guidance and support.
How to get Weight Watchers free trial
Choose the plan you are interested in and click the link.
Click the button on the page and follow the on-screen instructions.
Fill in the table and redeem the free trial on the WW site.
Is Weight Watchers worth it?
So if you're wondering whether Weight Watchers is worth the money, our answer is a big Yes! You may find Weight Watchers beneficial whether you're in the need of losing weight or developing healthy habits in the long term.
It's well-structured and user-friendly, guiding you to make behavioral changes in various ways instead of radical or rigid strategies. Meanwhile, getting support from Weight Watchers' qualified coaches and joining group chats with other dieters will keep you motivated for sticking to the goals comfortably. The subscription is also much more affordable compared with the cost of a gym membership or hiring a personal trainer.
Try Weight Watchers free trial yourself and you'll find the answer. After all, "Doing is better than saying".
Alternatives for Weight Watchers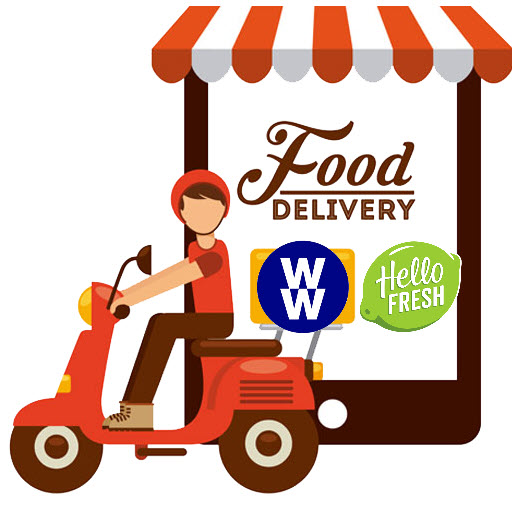 Pick Your Delicious
Great news, Weight Watchers have teamed up with HelloFresh to make weight loss and healthier eating easier than ever. HelloFresh's Calorie Smart meals now feature Points values, making it easier for you to track and eat tasty, healthier meals.

So that's all for Weight Watchers free trial. If you have any questions or suggestions, feel free to leave a comment below.