8 Best Websites to Find People in 2022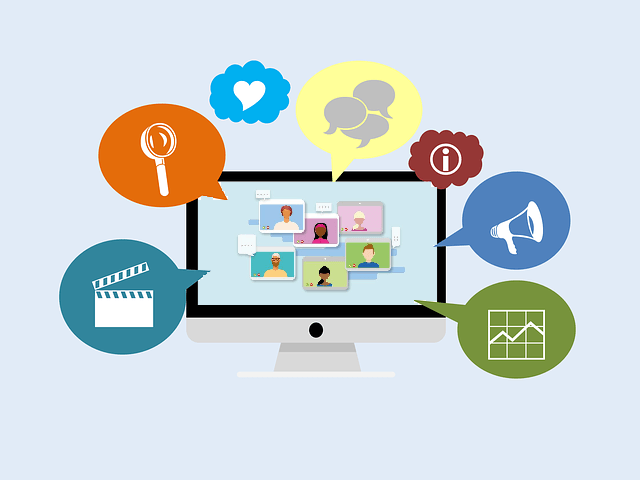 There are many tools on the Internet that can help you find someone's information (eg. the person's phone number, address, email address, social media profiles, and more), and most of them require payment to get a full background report.
So in most cases, you wouldn't know if they would provide you with the information you need before paying. To save your time and money, in this guide, we'll show you a list of the best people search engines, how these tools work, and what information you can expect to get from each one.
1. BeenVerified
BeenVerified is one of the best people and public records search tools. It lets you find detailed background information about someone by name, phone number, address, email address, or social media username.
Details the tool provides include people's contact information, social networking profiles, photos, and more when available.
1. Go to BeenVerified.
2. Select what information you have about the person. For example, type the person's name into the search box, and click Search Now.
3. BeenVerified will return background reports associated with the piece of information you entered.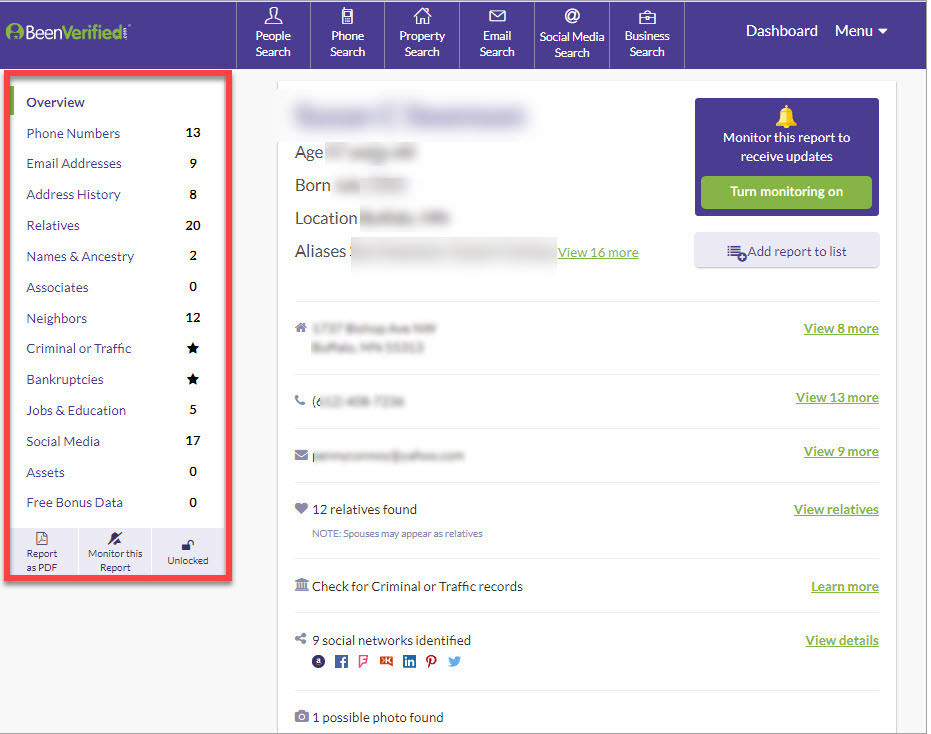 2. Spokeo
Spokeo is one of the best people search engines for finding people online. You can get someone's background details easily using their number, email address, home address, or even just their social media username.
Spokeo will then provide you with a detailed report on that person, which may include the person's contact information, professional history, possible relatives, and associates.
Aside from being one of the fastest people search sites, Spokeo is also affordable. A one-time name report costs only 95 cents if you opt for a free seven-day trial membership. (After the trial ends, make sure you cancel the service if you don't need it anymore; otherwise, it bills you at $24.95 per month.)
1. Go to Spokeo.
2. Type the information you have about that person into the search bar and click SEARCH NOW.
We'll use the Spokeo name lookup feature for this tutorial, but there're many other ways you can conduct your searches.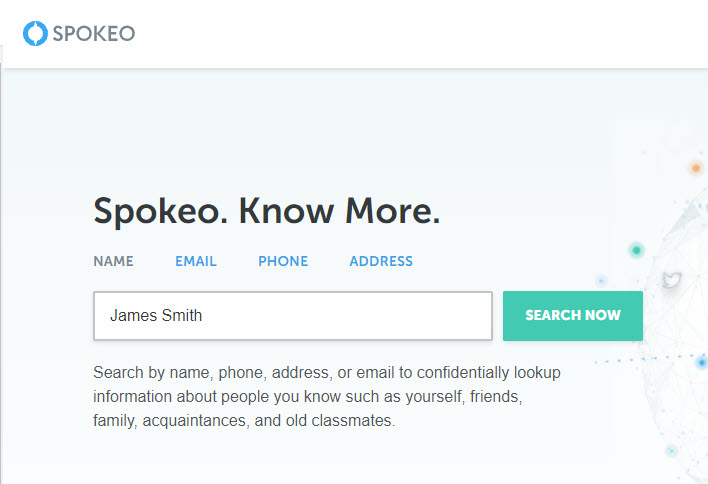 3. Spokeo then searches for the person's full name, age, address, family info carrier details, and more.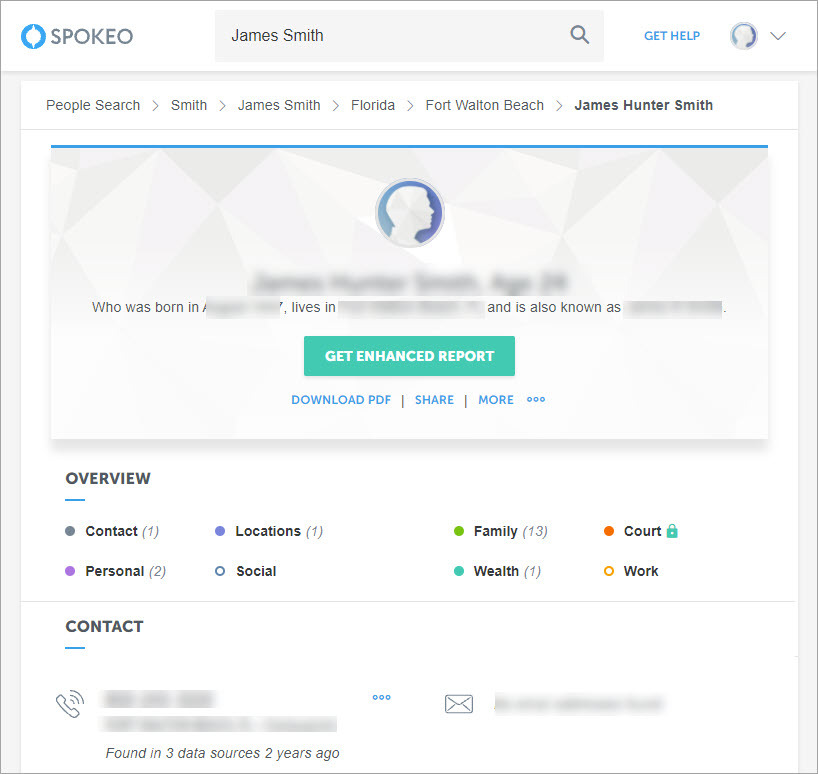 3. Social Catfish
Social Catfish is an online dating investigation service that has one of the most comprehensive collections of dating site profiles and background information. It allows you to verify the identity of someone you met online, check someone's profiles on different social media/dating sites, view detailed background information using other information you know about the person.
1. Go to Social Catfish.
2. Select what information you have about the person, then type it into the search bar and click Search.
Social Catfish allows you to find people using their names, Email addresses, phone numbers, addresses, usernames, and even images.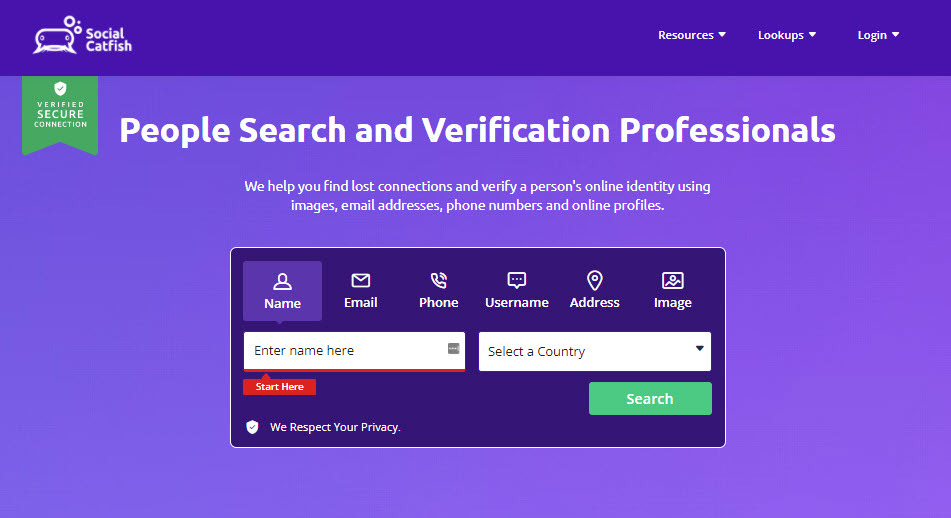 4. PeopleFinder
PeopleFinders is a leading Data-as-a-Service (DaaS) provider that provides one of the most comprehensive collections of public records data available.
What we like most about the tool is, unlike many other people search sites, PeopleFinders explains what the report did and didn't find before you pay and it even allows you to view a few details of the search result for free, such as the person's age, family members, and the first few digits of his/her phone number.
1. Go to the PeopleFinders official page.
2. Type the person's name, phone number, email, or address and hit Search.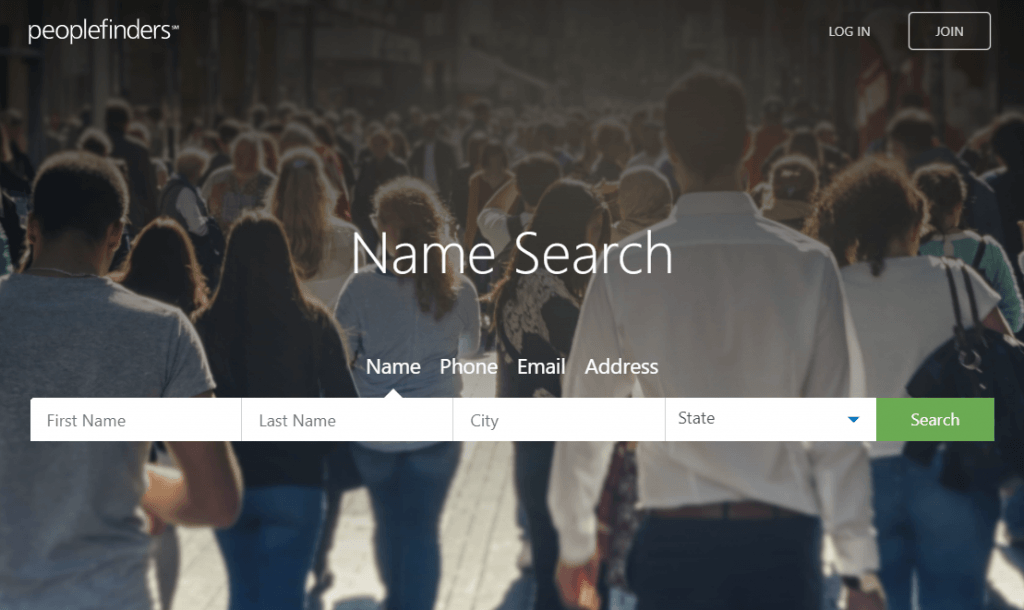 3. You'll get up-to-date information about the person, such as the name, address, phone number, and other pertinent background info.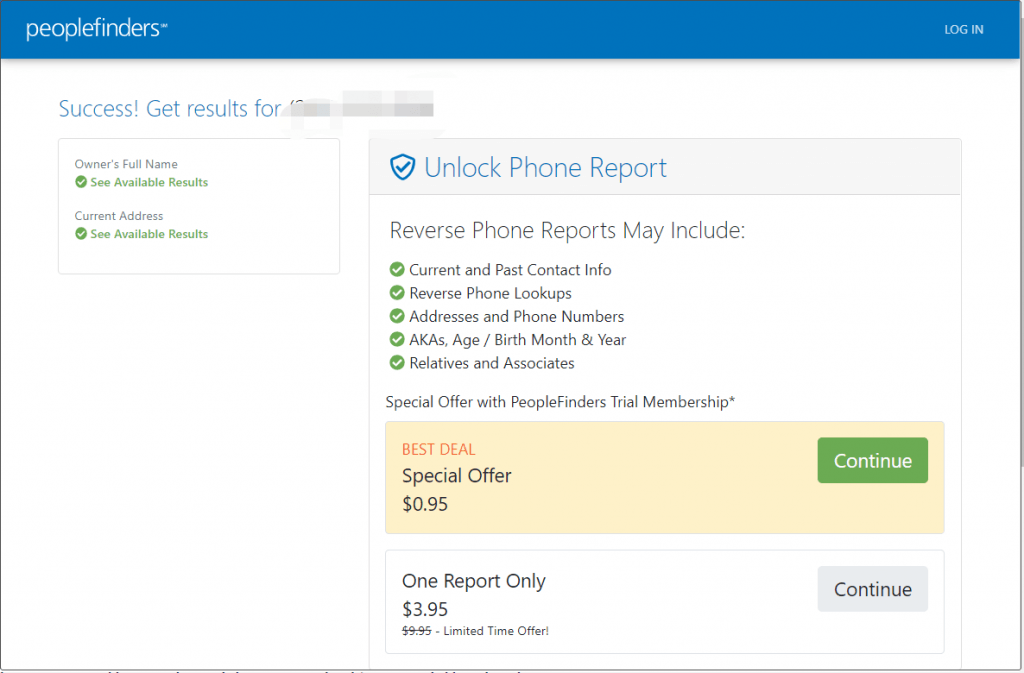 5. PeopleLooker
Another powerful people search tool to find background information on people you know on the internet is PeopleLooker. Its large-scale database contains sufficient information for locating and reconnecting with anyone.
Just plug in the name, address, email address, and social media username and it will comb through public records to try and connect it to the person associated with the account.
1. Go to PeopleLooker.
2. Type the information you have of that person into the search bar and click Search.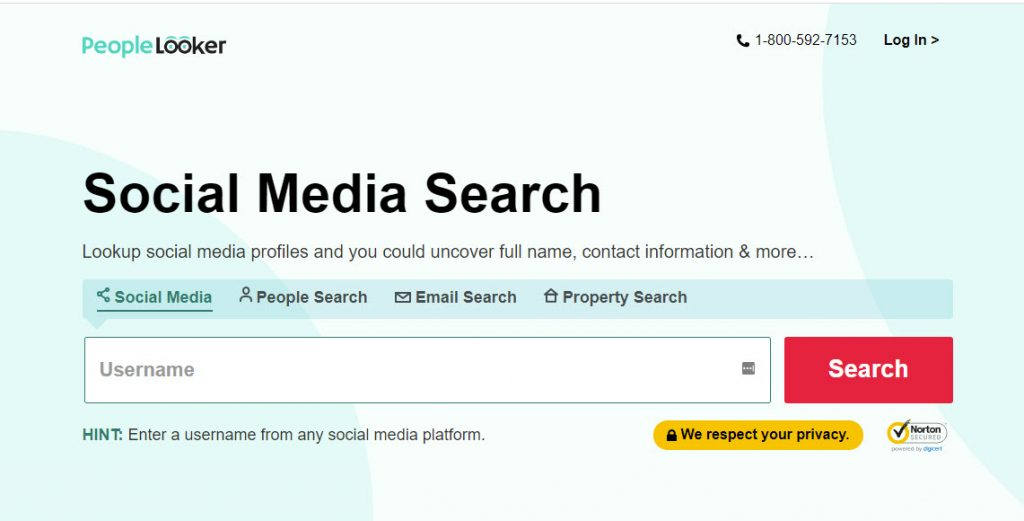 3. Select which information you would like to know about.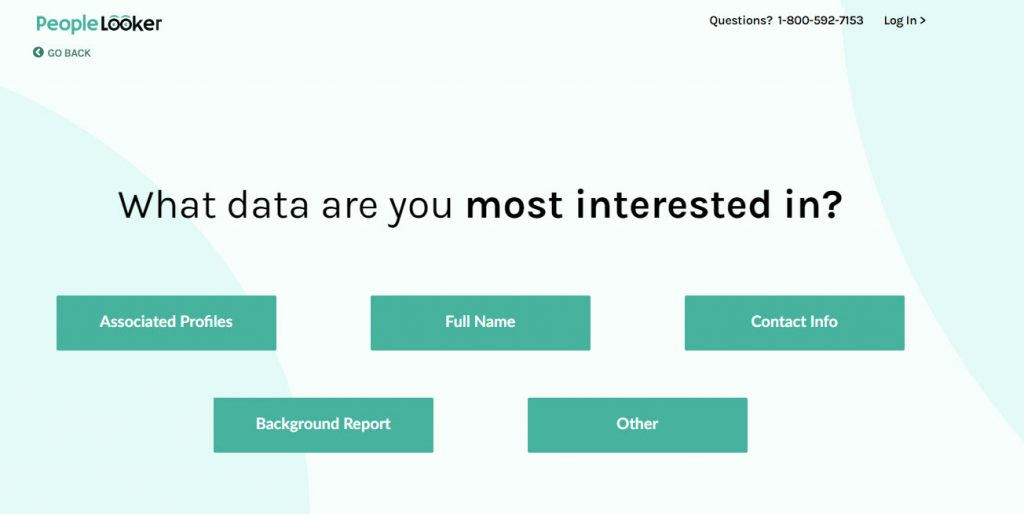 4. PeopleLooker will return the information you need.
Note it's a subscription-based service, so you'll need a membership to access the report.
6. Intelius
Intelius provides one of the most updated and accurate background information, allowing you to find information about someone through reverse searches by name, address, email address, phone number, and more.
After your search, you might get a report containing the person's social media profiles, photos, police records, background checks, civil judgments, contact information, and much more when it's available.
1) Go to the Intelius official site.
2) Choose what type of search you want. For example, select phone number search, type the number you want to look for, and hit SEARCH.

Intelius will provide a comprehensive and accurate report that matches the information you entered.
7. LinkedIn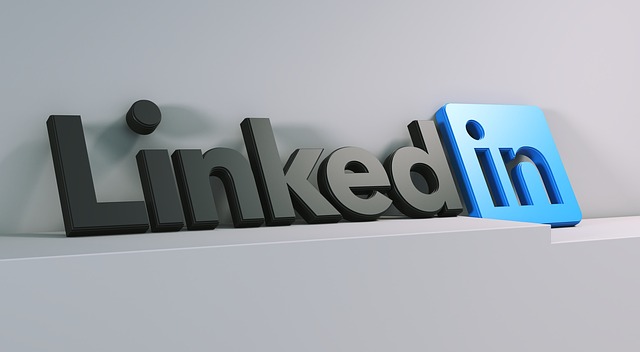 LinkedIn is a handy resource for finding someone for free. The site aggregates individual and company information in one place and can provide you with useful and authentic information tied to the individual, such as a number, email address, and business contact resources.
LinkedIn offers various ways for users to search for profiles on its database. You can search someone's name, workplace, college, or email address (which requires some techniques because LinkedIn doesn't let you do it directly).
If you're interested in digging out more information about someone on this great site, read our guide for How to Find Someone on LinkedIn!
8. Google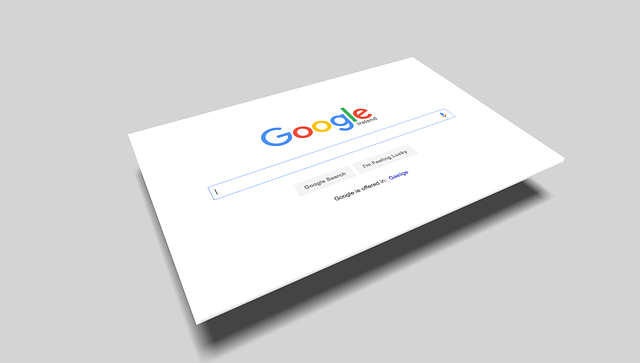 While this may seem obvious and you might have tried it already, we would like to add a few search tips here and hopefully, help narrow down your search.
Google someone by name
If you already know the name of the person you'd like to find, just type it into the Google search field.
When you're doing this, it's essential you put quotation marks around the name. For example, if you want to look for information related to James Smith, type "James Smith" on the search bar.
Using quotes will tell Google that you're only looking for an exact match, instead of pages containing the name James or Smith. This helps filter out vague matches and speeds up your searches.
If you know any other information associated with that person, such as the address, company name, etc., try combining that piece of information with the name to get more precise results.
Chances are, if the person has a combination of these things listed on his/her social media profile, it may well come up as a result!
Use Google Images to look up the person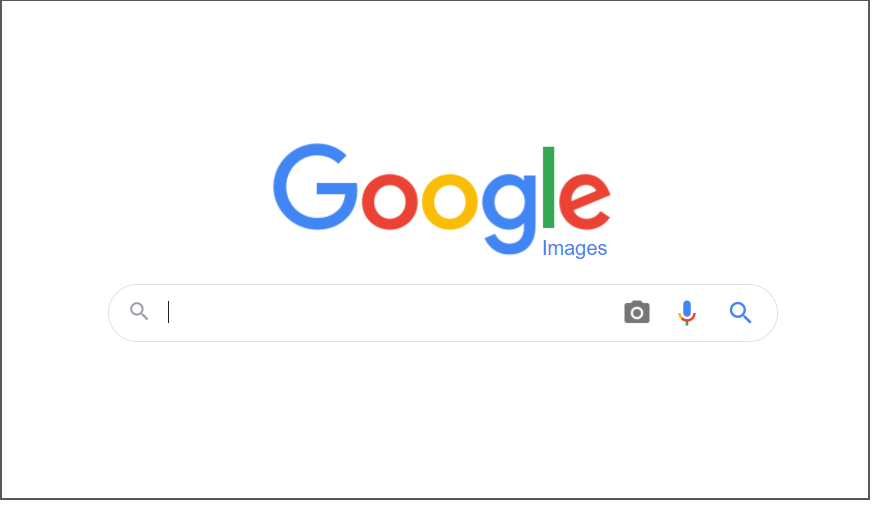 Many people upload photos online these days. Whether you want to find someone's photo or you suspect that someone is using fake pictures, Google might be able to help you do the investigation.
If you know the name of the person you want to track down, just type it in Google to see if there's any photo related to the name (assuming you know what the person you're trying to find looks like). Maybe you'll get the person's social media profile image and have access to the page.
If you suspect that someone's catfishing you – say the person always posts model-quality photos, just upload the image you have of the person, and Google will scan the image and pull up web pages containing the same photo. In some cases, if someone is using photos from a less known celebrity, Google might even be able to identify the celebrity.
Google the phone number
If you keep getting unknown calls, but you're not sure who's calling you, you can use Google as a reverse phone number search tool to find out information about the caller.
Just type the number in Google to see if anything comes out. You may be able to find the name or location of the caller through Google. But if you want a detailed report of the caller, you may need a reverse phone lookup service like BeenVerified or Spokeo.
Read More: How to Find People with Phone Number
Find someone by username
Many people use the same username for different social media accounts, so you might try searching the person's username (if you already have one) on Google to see if it brings up their profile on Facebook, Twitter, Instagram.
For example, you could type twitter.com/username, or facebook.com/username in your browser, then press Enter to know if the person has an account on both sites.