Amazon is a world-famous online shopping site that we can buy almost everything from there. The products on the websites vary, how to save money while shopping becomes a question in my mind. Especially during this special period, I prefer staying at home away from people to protect myself, meanwhile I need to save more for my future, so I find several good ways to save money while shopping.
I have to warn you at the beginning, the best policy to save money is no shopping. "A penny saved is a penny earned." So I would suggest people only shopping for essentials. If you want to know my saving tips, read this post for more details.
These tips work on everyone. It doesn't matter whether you have Amazon Prime or not, you can save a lot by using these tips. Now let's check the saving tips on Amazon!
1. Use Save for later to watch the price
Put the things you want to buy but are not in a hurry into saving for later, then observe the price and start when the price is lowered. The reason I put it at the first is, this is a great way to save your money, not only on Amazon but also in your life. It has a similarity with the 30-day rule. After 30 days, if you still need it or want it, then go for it. This tip helps many people (including myself) overcome the pulse shopping.
2. Be aware of colors
You might not have noticed that there are multiple colors of goods on Amazon, and sometimes they have different prices due to different colors. If you don't care about the color of the product, you can save money by choosing a less popular color.
As the picture shows, the same link but different prices when you change the color.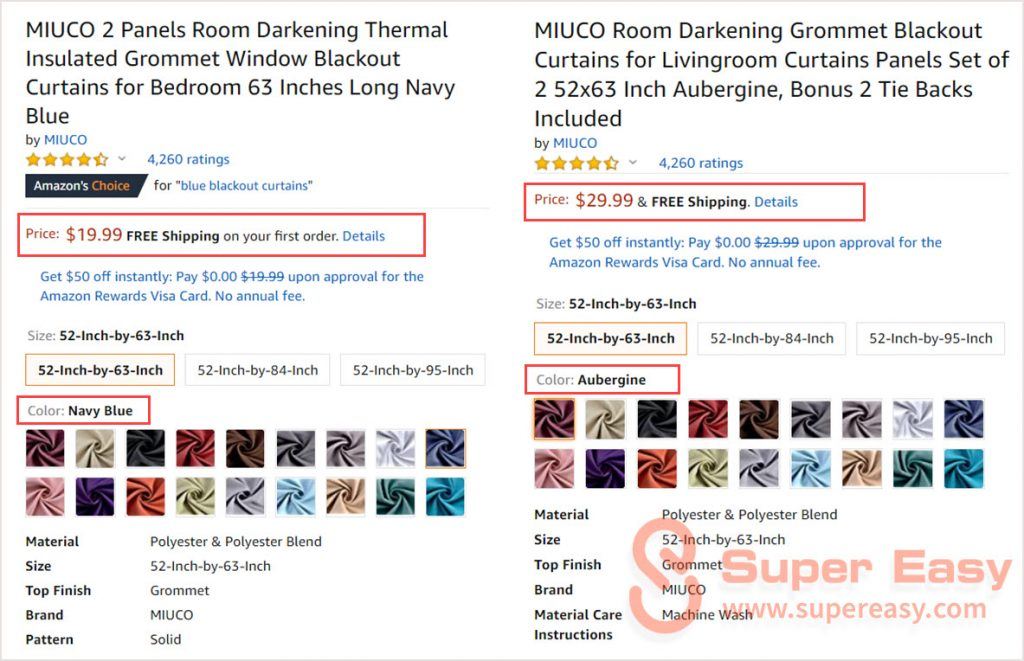 3. Buy add-on items
Add-on products are generally small items at low prices. Amazon does not ship them separately and only needs to be over $25 for delivery. So sometimes it is a little inconvenient, it is suitable for use when making up the order, and it can save a lot in the long run.
4. Use Subscribe & Save service
Subscribe & Save is a convenient option that saves your time and money. By selecting the product quantity and schedule that works for you, you can create your own subscription. You can save up to 15% off by starting a subscription. Products will ship to you as you scheduled, you don't have to pay the order and wait anymore. Shipping is always free in this service.
You don't need to become an Amazon Prime member to enjoy the service, but please note, not every product has this option, find the eligible products first. The more products you ordered in one auto-delivery to one address, the higher chance you can save up to 15% off. Prime members can save up to 20% off to diapers, baby food, and more.
If you want to change the subscription or cancel it, just go to Manage Your Subscriptions. You can cancel it at any time.
How to cancel the subscription:
In the Manage Your Subscriptions, click Your Account > Your Subscribe & Save > Click the product > Click Cancel Subscription > Click Confirm Subscription > Click Delete Subscription.
If you receive more than 5 Subscribe products in a single month, you can enjoy a 15% discount.
Even if the first subscription is a super discount, the next delivery will be based on the next available discount, and the best price will not always be maintained
5. Choose Amazon Warehouse products
I love Amazon Warehouse! If you don't mind buying used, Amazon Warehouse is a great place to buy stuff which saves a lot. Although they sell used stuff, most of them just like NEW. You can find open-box items returned from customers, so they're Used-Like New. For me, they are new stuffs at a low price! If you don't mind have a second-hand product, this place can save a lot of money for you.

Typing amazon warehouse deals in the search bar and search, you'll find the latest deals.
6. Use Amazon's price comparison policy
I would say not to look at the price after you shop something. But Amazon is an exception. I suggest you can watch the price you bought in Amazon within a week. It's because if the goods you buy drop within a week, you have the right to request a refund of the difference. You can contact Amazon through email, customer service chat, or direct phone calls.
Please note that this only applies to products sold and shipped by Amazon, not by other third-party suppliers.
7. Focus on deals & discounts
Take a look at Today's Deals if you want to buy something from Amazon.
Click Today's Deals on the top of the menu bar.

Check the deals.

If you're a Prime member, you can take advantage of Prime Early Access to shop Lightning Deals. And don't forget the exclusive discounts that Amazon sends to you.
Amazon Outlet is also a good choice, but it's not very obvious to see. There isn't always a link to it on the top menu.
Typing Amazon outlet in the search bar and press the Enter key.
Click Amazon Outlet.

You'll be lead to the page.

8. Get free Amazon Prime
There're lots of benefits in Amazon Prime, register on the free trial before shopping can save you a lot. If you're interested in Amazon Prime but don't want to pay for it, read 4 ways to get Amazon Prime for free.
9. Get access the 20% discount to baby stuff
Once you become a member of Amazon Prime, you're eligible for the additional 15% discount provided by Amazon Family on diapers, baby food, and etc.
Get Amazon Prime.
Join Amazon family.
Now you can enjoy 15% off on diapers, baby food and more. If you want to access the 20% discount, you must use Subscribe & Save service.
10. Use Amazon coupon
Click Coupons on the Amazon menu bar, you'll see various items with coupons. Coupons are updated by Amazon frequently, so don't hassle of clipping. If you're Prime member, don't forget to check out the Featured Prime Member coupons for exclusive offers.
Except for getting Amazon Coupon page, you can save money on Amazon by using our coupon codes.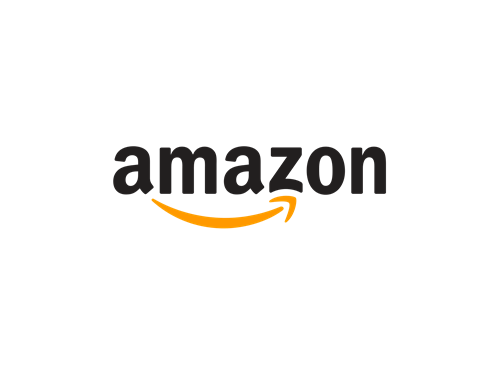 11. Get free Amazon gift card
Using gift cards is also a way to save money. There're many gift cards retailer websites that sell gift cards at favorable prices. Then you can shop through the gift cards.
Except for buying from gift cards website, there's a way to get free Amazon gift cards. It's an efficient and reliable way to win Amazon Gift cards by sending your old stuff to the Amazon trade-in program. This program is very meaningful, it helps you turn trashes into treasure. Not only good for the environment but also good for your purse. What's more, the trade-in program is totally free.
Don't hesitate, visit the Amazon Trade-In store to see what items are available for receiving an Amazon gift card.
12. Shop with points
In the Amazon Home page, if you drag down to the bottom, you'll see Shop with Points under Amazon Payment Products. You can use credit card rewards points to make purchases at Amazon. Instead of redeeming your points on a limited number of items from the credit card shopping mall, use them to purchase what you want by choosing from Amazon.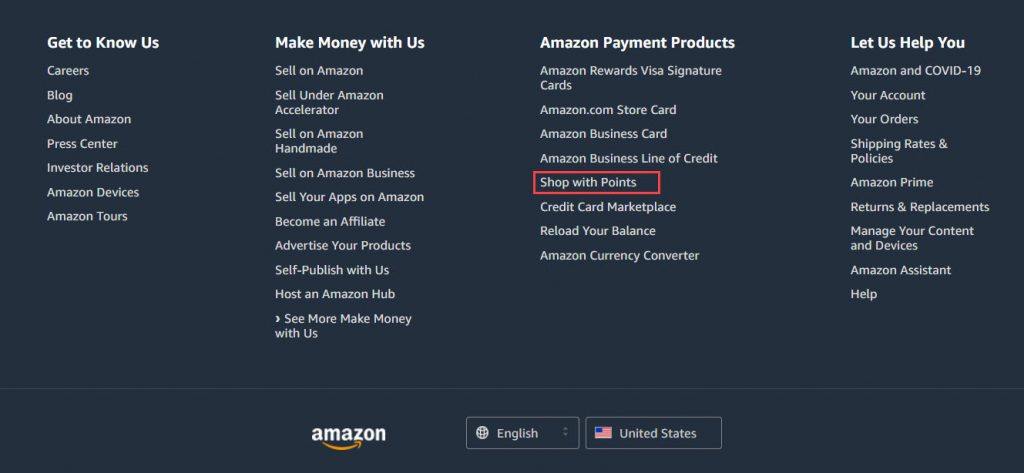 13. Apply for an Amazon store card
Amazon store card is subjected to credit approval. So I would say it's a credit card. But this card can only be used on Amazon purchases. The benefit of this card is you will receive 5% back on all purchases in Amazon. If you're a fan of Amazon, this card is suitable for you.
---
That's everything I summarized for you, my saving tips on Amazon. Hope it works for you.