How To Watch Westworld Season 4 Online For FREE
Watch Westworld season 4 full episodes online for free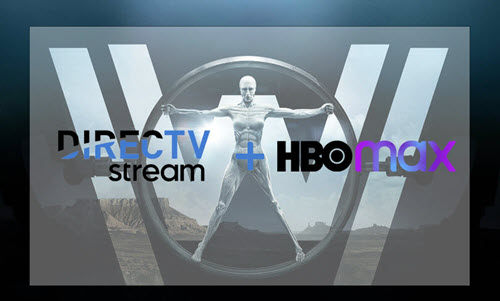 Watch Westworld Free on DIRECTV Stream
HBO's addictive sci-fi drama series "Westworld" Season 4 has returned on Sunday, June 26. Obviously, you can watch Westworld via HBO and HBO Max now. Although HBO Max doesn't offer free trials, you can use other ways to watch it online for free.
How to watch Westworld Season 4 online for free?
HBO Max offered a 20% discount in January, you don't know when will they launch another streaming deal. But there are other ways to watch HBO Max for free.
Use DIRECTV Stream free trial to stream HBO Max

DIRECTV Stream is an ideal streaming service to replace TV for everyone. It includes HBO Max, SHOWTIME, STARZ and many sports channels that sports fans would love. DIRECTV Stream has 4 packages to choose from and HBO Max is available as an add-on to any of the packages. Right now, DIRECTV Stream offers a 5-day free trial so you can try any package and any add-on with the trial for free. What's more, DIRECTV Stream gives you $30 off over your first 2 months for a limited time.
Don't forget to grab the limited-time deal! Note that you need to change or cancel the trial before the expiration.
Stream with Hulu free trial
Do you know Hulu can add HBO Max as an additional channel for $14.99 a month? You can stream Westworld on Hulu's 7-day trial for free (new subscribers only). No need to change multiple apps or websites to track shows, movies, and series, Hulu's plan makes your entertainment time easy and simple.
Head to the Hulu webpage.
Hit the Start your free trial button.
Choose the plan and complete the process.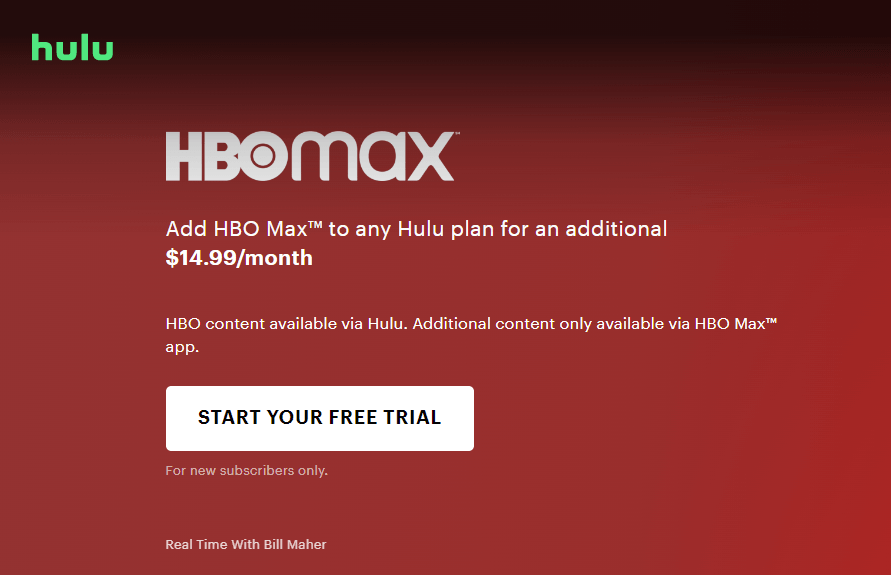 Stream with Verizon plan
If you're a Verizon user, you can get a 7-day free trial to stream HBO Max for free. If you consider changing a phone plan, you can bring your phone to Verizon and get up to $500! After that, you can enjoy Westworld season 4 for free.
Go to the HBO Max site or download HBO Max app.
Choose VERIZON as your provider.
Sign in with your Verizon user ID.
Create the profile and enjoy Westworld.
Stream with AT&T unlimited plan
Some AT&T unlimited plans include HBO Max for no extra charge. If you're an AT&T customer, you can check your plan first because you may be eligible to watch HBO Max for free.
If you're planning to change to AT&T plans, you can consider AT&T unlimited plans that have HBO Max included.
AT&T unlimited plans that include HBO Max:
AT&T Unlimited Elite®
AT&T Unlimited PlusSM
AT&T Unlimited Plus EnhancedSM
AT&T Unlimited ChoiceSM
AT&T Unlimited Choice IISM
AT&T Unlimited Choice EnhancedSM
AT&T Unlimited & MoreSM Premium
Westworld season 4 episodes release schedule
Episode 1: The Auguries (June 26, 2022)
Episode 2: Well Enough Alone (July 3, 2022)
Episode 3: Annees Folles (July 10, 2022)
Episode 4: Generation Loss (July 17, 2022)
Episode 5: Zhuangzi (July 24, 2022)
Episode 6: Fidelity (July 31, 2022)
Episode 7: Metanoia (August 7, 2022)
Episode 8: Que Sera, Sera (August 14, 2022)
Stream Westworld for FREE
Enjoy Westworld and hundreds channels on DIRECTV Stream for free.
Sign up