Warface Redeem Codes 2023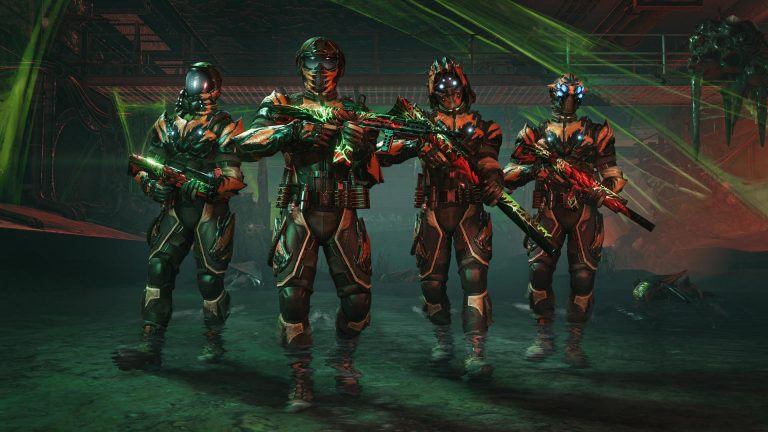 Warface is a free-to-play online shooter with diverse PVP modes, exciting PVE missions​ , and an outstanding arsenal. If you're playing this game, you may have come across the term Warface Redeem Codes.
Warface redeem codes are promotional codes that can help you get powerful cool-looking weapons in the game for free. If you're looking for some codes to claim your rewards, look no further. Here's a list of Warface redeem codes for you.
Warface Redeem Codes
While our goal is to provide only active codes, unfortunately, gift codes often expire in a short term. If the codes here are not working for you, you can also check the Warface Facebook page @warface for new codes.
ITEM
CODE
PLATFORM
NS4SMNVYB3ALB5V1H21P
Console
FPBNXUUR
PC
OIPHWZXTU25CY0AV4ZSK
Console
LMBED8UW
PC
RJKFY9I9VO5XP4VKCY0H
Console
60ZLKRZX
PC
A Mega VIP Booster for 7 days!
WARFACE
All Platforms
Yellow Emperor ACR, Fabaram STF 12, ACR CQB,
AS50, Desert Eagle Pistol, Ultra Marine Knife (Permanent)
DRAGON
All Platforms
VIP Booster, Jester AM-17, Jester Uzkon UNG-12,
Jester Truvelo CMS 20x42mm, Jester S&W M&P R8,
Jester AK-12 (14 Days)
MRJONYTON
All Platforms
H&K G28 (3 days)
9211XPBF1I, 4Z9GC4ZCYM, VB7YS7XDLT, A2S1MHJ29G, 5MWEZ5V796
PS4, Xbox
DP-12 (3 days)
3SC13F7ZIP, 6ID5LEWL6J, XOCOD0I6AF, LIIYYFCJ89, MKKBA7OAS9, FU49FR6D85, 4FSRVJILOP
PS4, Xbox
Crye Precision SIX12 (3 days)
XO1DQ2YR47, NPG46XYO5D, CDP25JAXA3, IRJ7UST32A, PBGI3MDJFL, K5ISAGL5T2, CIZJ9UHIVU
PS4, Xbox
Honey Badger (3 days)
3MI1K5RK0X, KH42127KHE, E9E5XPMD05, 6VEV63VEEK, MPW5I0AEWP, PESEIIXOLE, YL8VWPMVZT
PS4, Xbox
DSA SA58 SPR (3 days)
VWNSTV9QHY, EGPNCC4G65, 9PJL3BNGB2, SQQ1WWNE4Q, 7LZJKY1T6C
PS4, Xbox
SCAR-L PDW (3 days)
4GNF67VT3D, IQS69Y0E35, 5VN2RGXN60, 4G5WY11C7V, 9O6FVM9WXO, NCBR81HP6A
PS4, Xbox
TAVOR CTAR-21 (3 days)
MYSRXRVX4X, Z9YAT66OES, KW95D78EXH, JBDL2LSKSQ, J6XP556FAC, AXCHSV3CTN, JKLC3WBWNM
PS4, Xbox
Mossberg 500 Custom (3 days)
DJ7J5IGVLP, O69ZGLZCOZ, L5HK0A59IY, 0BM17F65LD, UKJEP3S8GW, 3RDB0G9NBU, A8BLV9ENQW
PS4, Xbox
Enfield L85A2 Custom (3 days)
SC0AUZUXVS, 0A180I5UP7, BJ4852F0LU, 4OS2XVNKA5, R8VPZ1PP6S, AUE3O27AWW, VT6P30XW0M
PS4, Xbox
HCAR (3 days)
VSC52OQLX0, 5PPMDTSW51, LFLL8436I7, T1AH4L5NZ5, YE5DRM8DEQ, O0IM8LQE6S, WP6I1A4CCC
PS4, Xbox
Type 97 (3 days)
SATVJCXOUI, Q8R1ABWOJJ, 0LPFXCYMK6, K0VMAVMV97, F7SH4MYW7V, FUPELEC6IX, Z96QRZZNHO
PS4, Xbox
Open Cup Helmet (5 days)
524428354V, 412587988W, 694061448Z, Q144946513, Y221365128, 642406748G,
184407234A, D692450037, 3Z33494987, Y851503441, 91409X0947, 804817C657,
480209008E, 2498209K46, 783757405J, H532289695, 7124208F44, 490393689G, 54509F6044,
185181U332, S421998467, 999303450L, 12862N7147, M131585701, 256080365T, 178070308R,
PS4, Xbox
Open Cup Vest (5 days)
941001900J, 363860913L, 294879714R, 660491236M, X258008118, D873404052, 140108537F
PS4, Xbox
Open Cup Gloves (5 days)
474569462H, Q783019986, 518399234S, K103299771, 415526046Y, 770734287X, 365208160J
PS4, Xbox
Open Cup Shoes (5 days)
R421183929, 873896095T, V727490839, 5497S40553, 96W3198896, 423912343U
PS4, Xbox
MP-443 Grach and Open Cup Gloves (Permanent)
PLAYWARFACE
PC, PS4
Salamander Rifleman Helmet
412587988W
PC
Salamander Rifleman Vest (5 days)
490393689G, 54509F6044, 694061448Z, H532289695
PC
Salamander Rifleman Gloves
184407234A, 480209008E, 524428354V, D692450037
PC
Salamander Rifleman Boots (5 days)
3Z33494987, 873896095T, V727490839, Y851503441
PC
Enfield L85A2 (3 days)
140108537F, 294879714R, 660491236M, 642406748G, 941001900J, X258008118
PC
Type 97 (3 days)
365208160J, 47436493N7, 5497S40553, K103299771, Q144946513, R421183929
PC
HCAR (3 days)
474569462H, 415526046Y, 518399234S, 770734287X, Q783019986, Y221365128
PC
Tavor Idol (7 days)
KTJKWUBCOJEUN9REB20G
PC
Ivy CQR Idol (7 days)
UQ7IWXRMUWZUZEEKMSA7
PC
VIP Booster & Jester weapon set (14 days)
JF_SWARM
PC
Idol Styer Scout (7 days)
9MNWDLDUODLNEIH6JBUL
PC
TEC-9 Idol (7 days)
NFIX2D1BT1CF3IQTVITR
PC
VIP Booster & Jester weapon set (14 days)
Joshthe1
PC
VIP (3 days)
PU4OYALNXRQIAGYK61
PC
Stoner LMG (7 days)
QRRPFLTAUGWBNAGJSEFW
PC
Thompson (7 days)
90I4M8H0ZFUMZS99Q3WZ
PC
Mega VIP Booster (3 days)
76K2UT2QKI2BYDYUMR2T
How to Activate Warface codes?
To use Warface codes and claim your rewards, follow the instructions below:
To redeem the code, go to the Warfare official website, and log into your account.
Enter the code you want to use in the PIN-Code box and click VIEW CODE CONTENTS.
Select the server and the character want the items sent to and click REDEEM CODE.
Hopefully, this post helped. If you have any questions or suggestions, feel free to leave a comment below.