Walgreens is America's second-largest pharmacy. You can get the medicine you need, health and wellness products, utilize photo services. Walgreens caters to people who need to refill prescriptions online, order items for delivery, or store pickup. This post will show you how to save on Walgreens, and walk away with tons of cheap goods you need.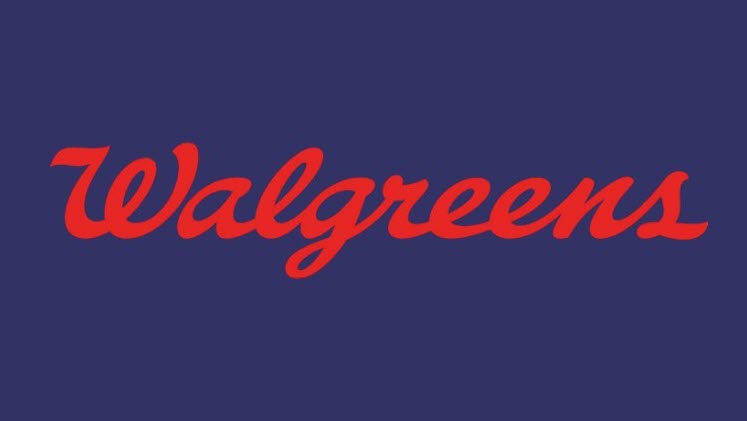 1. Use coupons
Walgreens gives away coupons for shoppers to save on their orders. We'll show you how to use Walgreens coupons like a pro and spend less on every Walgreens run.
Before you head to the store or shop online, check to see if there are any coupons on Walgreens' website and DE Walgreens' coupon site that you're interested in.
How to use coupon code
Add products into the cart.
Click the Cart button.
Find the Promo Codes & Coupons section under the page.
Enter or paste the coupon code into the section and click Apply.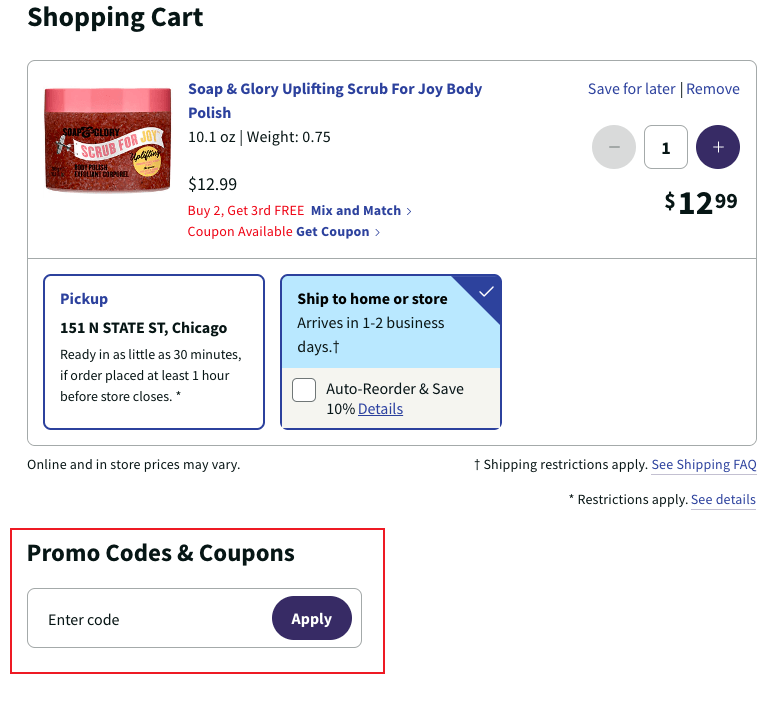 What to do when Walgreens promo code isn't working properly
If you are having problems with redeeming your coupon code, then try these steps:
Check the details noted on the coupon. Is there a certain value your order needs to add up for the coupon to work? Or the coupon is only available for new customers?
Check the code's expiration date.
Check the code is formatted correctly.
2. Use Walgreens discount
As a Walgreens new customer, you can get 10% discount for your entire first order. But it's subject to change at any time.
Well, what about military discount, student discount and senior discount?
There are no Walgreens student discount, but they offer senior discount and military discount.
The military discount is given to retired service members, active troops, and military families within three times a year. These days are Memorial Day and Veterans Day. The discount takes 20% off on order.
If you're 50 years of age or older or a certified member of the AARP, you can shop every Tuesday, the Walgreens senior discount day to save big on the essentials you need. On senior discount Tuesdays at Walgreens, you can take 20% off your entire purchase. There're 30% off on eligible items to choose from, paired with the Walgreens Balance Rewards club, you can save more money.
3. Join myWalgreens Program
Walgreens has waved goodbye to Balance Rewards, now you can join myWalgreens for free and enjoy all the benefits of it. If you're a Balance Rewards member, you can roll over your rewards.
By join myWalgreens, you can enjoy 1% Walgreens Cash rewards per $1 storewide, even at the pharmacy! Besides, you can earn 5% Walgreens cash rewards per $1 for Walgreens branded products. What's more, sale prices will unlock automatically for you.
1000 points = $1 Walgreens Cash rewards
Which means $1 Walgreens Cash reward is worth $1 off your future purchase.

The rate is teh same as Balance Rewards, but the points is much easier to get.
Except for the rewards, myWalgreens save you more time by letting you pick up essentials in as little as 30 minutes at the drive-thru, curbside, or in store. Walgreens will keep you informed with the health and real-time environmental forecasts.
After all, myWalgreens is an updated version of Balance Rewards that's worth join if you're a Walgreens shopper.
4. Buy discounted gift cards
Walgreens has gift cards and they can be used for prescription drugs, general merchandise, over-the-counter medications, cosmetics, electronics, and groceries. Walgreens does cooperate with companies that offer gift cards as employee rewards, but there's no minimum limit for bulk ordering. If you need fewer Walgreens gift cards, they're available on the Walgreens site.
Walgreens Gift Cards can be redeemed in-store only.
5. Shop for deals
Holiday is always a good timing to shop. Walgreens hold a different sales for holidays: Easter deals, Father's Day specials, Mother's Day discounts and Memorial Day in this spring. Except for holidays, you can check the official site for clearance sales.
Walgreens has weekly Ads, you can check the weekly sales to find great deals. By the way, Walgreens consistently has great deals on their clearance items for customers. You can shop the online clearance section, or look for Clearance signs in stores. You can shop the online clearance section, or look for Clearance signs in stores.
6. Free shipping
Walgreens offers a few ways to get FREE standard shipping.
Orders more than $35
Select ship to store (no minimum purchase requirement)
Gift cards ship for free, but they do not contribute to the cart subtotal for free shipping offers or thresholds. Photo orders and Prescription Savings Club cards are not eligible for free shipping.
Note: Orders are subject to a $0.049 shipping fee for each 1/10 of a pound over 20 pounds.
This fee applies to product, prescription, and contact lens orders, even when all items are free-shipping eligible and/or the $35 minimum has been achieved.