VoIP Number Lookup | How to find out who owns a VoIP number (2022)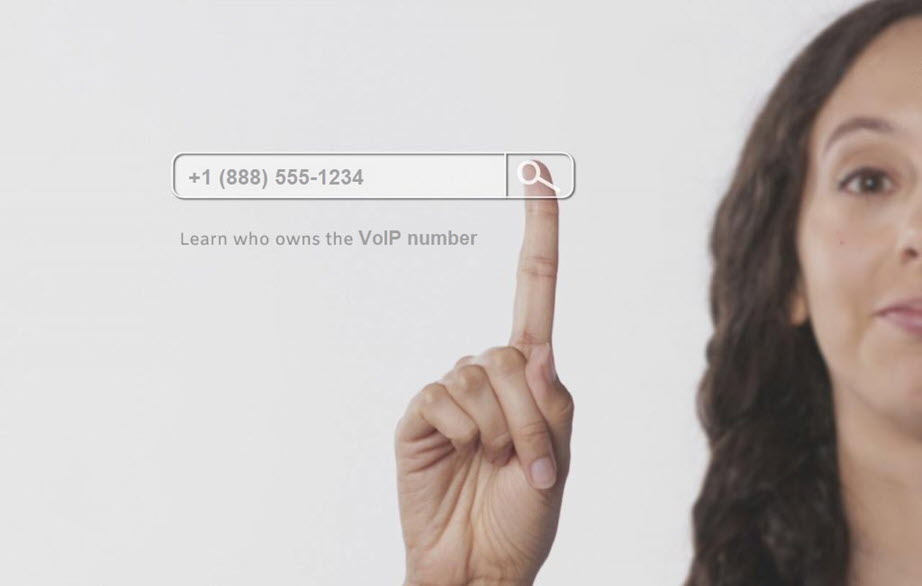 VOIP Number Lookup
Get Owner's Name, Address & More!
VOIP numbers are pretty easy to come by, which explains why they're highly sought-after among scammers and prank callers. If you keep getting calls from a VOIP number and want to know who owns the number, where they live, etc., you're in the right place. In this post, we'll show you some legit methods to reverse lookup the VOIP number.
If the caller ID is "Unknown", you can try to get the phone number by dialing *69 on your phone. You can also contact your provider, check the phone bill or use TrapCall to find the number of the caller.
Can you trace a VOIP number
Yes, it's possible to track a VOIP number. Especially when the number called you multiple times, which means the number is actively used.
VOIP providers like Google Voice and Twilio allow users to rent a virtual phone number for personal use. So you can consider VOIP numbers as regular numbers. Most of the VOIP numbers function the same as normal numbers. The owner can call, text and even use the number for the registration on online platforms.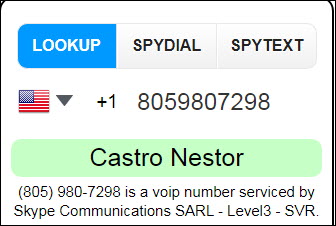 All numbers are trackable, and that include VOIP numbers. With the right tool, you may be able to get additional information about the number owner.
Method 1: Search the number on Intelius
To identify the caller, the easiest and most effective way is to search the number on people search engines. They have a large phone directory that can reveal information you may not find on Google.
And when it comes to reverse phone lookup, you'll want to make Intelius your first stop. With millions of phone records scoured from online and offline sources, Intelius makes it possible to track a VOIP number. By searching with a phone number, you may find who's the owner, what's the current location and more.
Go to the search page of Intelius.
Enter the VOIP number and click Search.

Wait for Intelius to search the phone database. It may take a few minutes if there's a lot of data. Once it locates a match, it'll generate a report which may reveal the owner's name, current location, photos, profiles on 50+ social networks and more.

Method 2: Reverse the number on BeenVerified
People search engines vary in plans and databases. If you have no luck with Intelius, you can give BeenVerified a try.
Only a handful of people search tools support social media search and email search, and BeenVerified has them both, which proves BeenVerified is capable of providing detailed & extensive data on almost anyone. Just enter the VOIP number, and BeenVerified will reveal all the available information, such as owner's name, photos, addresses and more.
Open the search page of BeenVerified.
Enter the phone number and click Search.

Wait for BeenVerified to search the databases. Once it locates a match, it'll generate a report revealing the owner's name and all the available photos and social media profiles linked to this phone number.

Method 3: Use Grabify to sniff the IP address
An IP address is a unique address that identifies a device on the internet, and it could reveal the geolocation. As mentioned earlier, VOIP numbers can be used as the regular ones. If you have the VOIP number, you can use some online tools like Grabify to sniff the owner's IP address and then find out the approximate location.
First you need to prepare a normal link. For example you can use a YouTube video link.

Go to Grabify. Paste the link in the box and click Create URL.

Grabify will generate a tracking link (see New URL). But we're not done yet. To make your link look normal, click View Other link Shorteners.

Choose a shortener to generate a new shortened tracking link.

Send the link to the target number. You can improvise the content to make the link look enticing.
Once someone clicks the link, you can go back to Grabify to view the logged IP address.

You can then google "reverse IP lookup" and use an online tool to get the IP's geolocation.

Method 4: Search the number on social media
Another place where Google may not reach is social media sites. If you have no luck with Google, try searching the number on social networks like Twitter and Instagram. In some cases, you would bump into other users revealing details about the VOIP number. This may take some digging but it's definitely worth it.