VIN Tracker – 3 Best Ways to Find Owner by VIN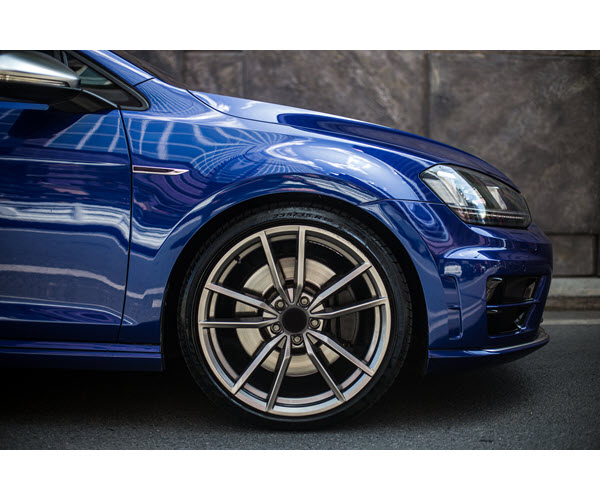 Before you decide to buy a second-hand car, you should always ask for the VIN and use it to research the vehicle. If you know very little about VIN and how to research a vihicle by VIN number, don't worry. You've come to the right place. This article covers everything you need to know about VIN. After reading it, you'll learn how to run a reverse VIN lookup, so that you can learn the history of the vehicle and the vehicle owner quickly and easily!
What is a VIN number?
A vehicle identification number (VIN) is the identifying code for a specific automoblie. It's a 17-character string of digits and capital letters without intervening spaces or the letters Q, I (i), and O.

Every car has a unique VIN, which acts as the car's fingerprint. With the VIN, you can use free VIN decode to learn the basic information about the specifications of the car. If you need to learn more detailed information about the vehicle, such as accidents and salvage records, you'll need a dedicated VIN tracker.
How to run a VIN lookup
There are lots of VIN tracker/VIN decoder on the market. If you're not sure which one you should trust, here we recommend the following reliable and dedicated VIN lookup tool:
BeenVerified VIN Search
BeenVerified VIN lookup is a powerful reverse VIN search tool that can help you learn about a vehicle you own or plan to buy.
If you're selling a car, you can use the data provided by BeenVerified to help assure your buyer that they're getting value for their money.
BeenVerified VIN lookup is also a great tool for buyers. If you're buying a car and you want to make sure there are no hidden surprise, BeenVerified reverse VIN lookup can help uncover the history of the car, which means that you can not only get the vehicle specifications, but also the accidents & salvage records, theft records and more when available!
To research a vehicle by VIN on BeenVerified:
Go to BeenVerified Vehicle Research page. Enter the VIN or license plate and hit the SEARCH button to start searching.

BeenVerified will scan its database for information that matches your search query.

Within a few seconds, you'll acquire a detailed vehicle ownership report, which usually includes the vehicle specifications, possible owner details and accident reports when available.

BeenVerified is a subscription-based service, which means that you'll need to set up your account to view the full report.
Bumper VIN Number Search
Bumper is another reliable VIN tracker that can help you learn more about a vehicle. Just like BeenVerified, Bumper's VIN reverse lookup can help you uncover accident, salvage and theft records. What's more, with Bumper, you may see the likehood and estimated costs of repairs needed on your vehicle.
To perform a reverse VIN search on Bumper:
Go to Bumper Vehicle Research page.
Enter the VIN or license plate and press the SEARCH button to start searching.

Wait a few seconds, and Bumper will provide you with a detailed report about the vehicle.
Bumper also offers iPhone and Android apps, which enables you to run reports on the go quickly!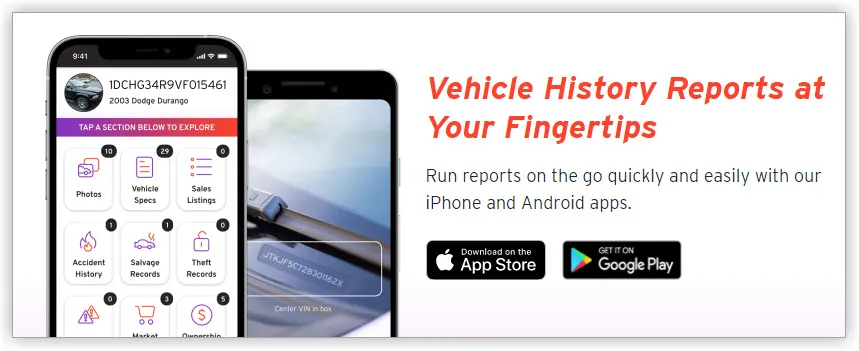 EpicVIN VIN check
As an approved NMVTIS Data Provider, EpicVIN allows you to check the history of a car by its VIN. An EpicVPN History Report will reveal the following info when available:
Past odometer readings
Theft vehicle check
Hidden Damages
Vehicles specifications & technical Data
Photos of previous sales
How was the car previously used
Here is part of a sample report provided by EpicVIN. For more detailed information, please refer to EpicVIN's sample vehicle history report.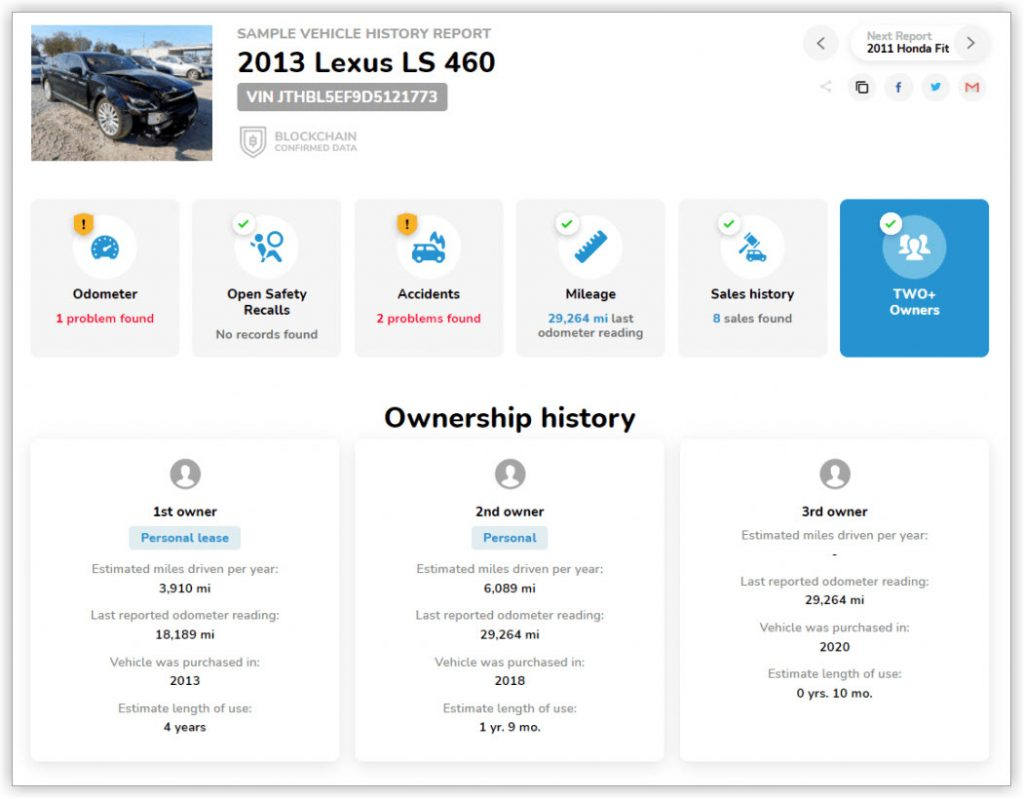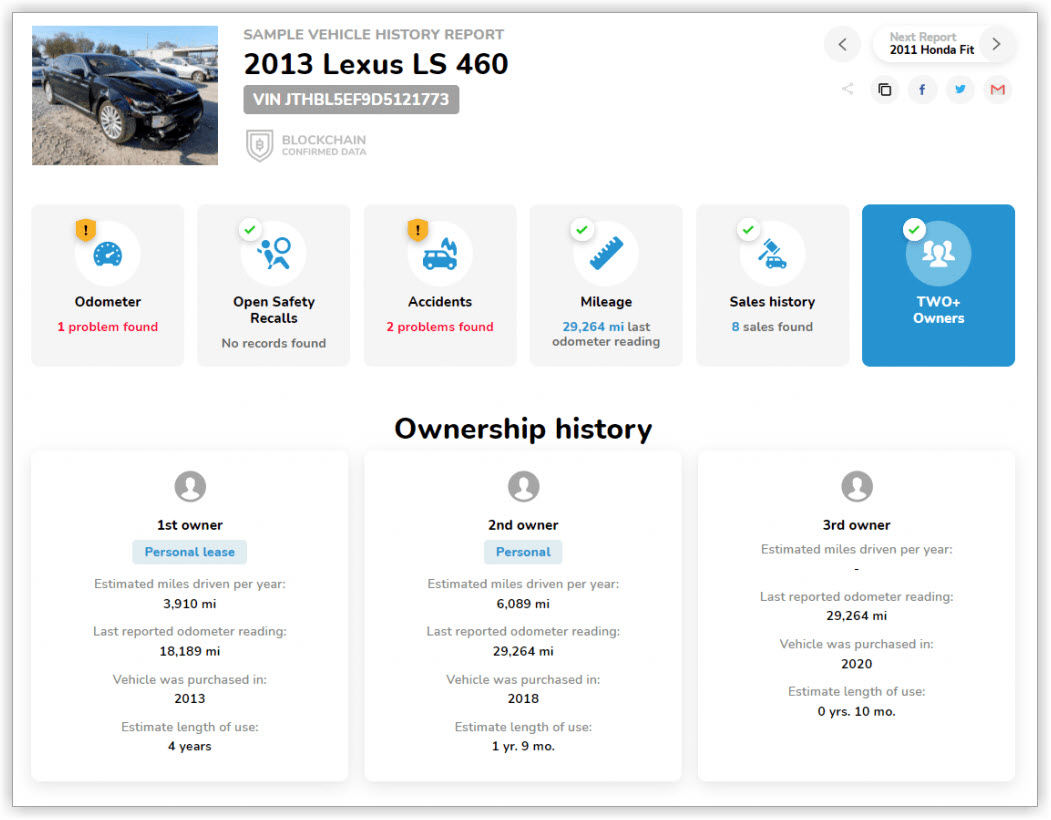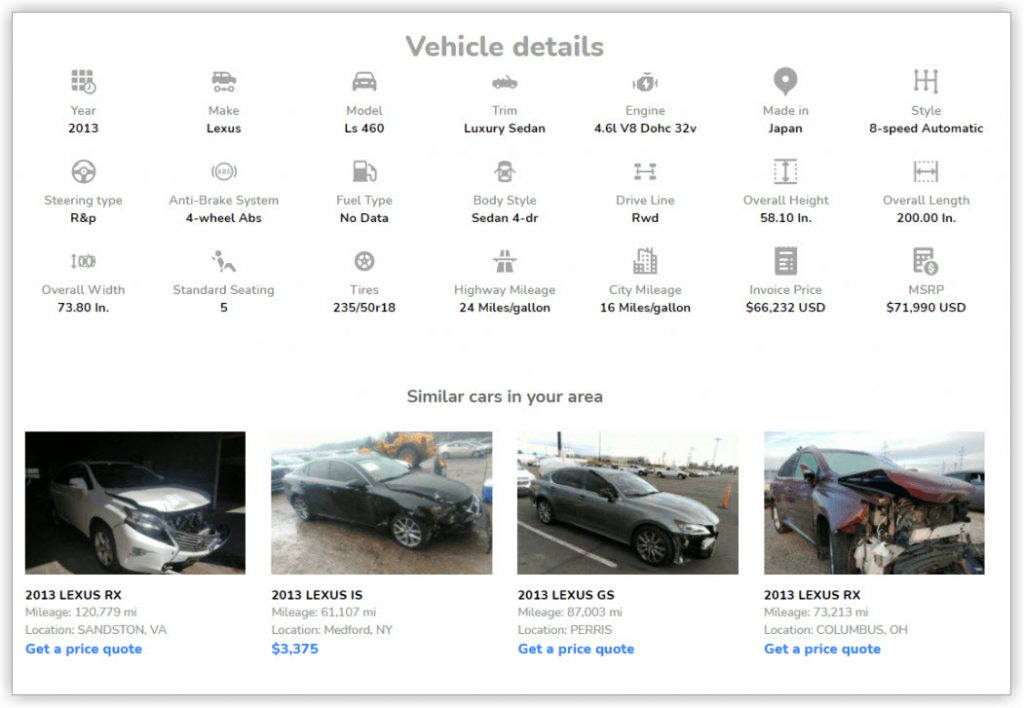 Credits: Blue car photo created by azerbaijan_stockers – www.freepik.com
---
Hopefully, this guide helped you run a reverse VIN lookup. Feel free to drop a line in the comment area below if you have any questions or suggestions on this topic. Thanks for reading!