VIN Owner Lookup | How to Find Vehicle Owner by VIN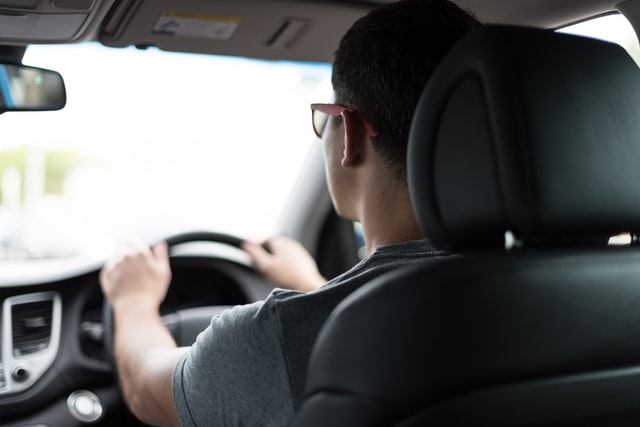 VIN Owner Lookup
Enter a VIN to find owner's details
Powered by Approved NMVTIS Data Provider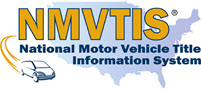 If you have your eye on a used vehicle and want to learn about its ownership history, you can run a VIN number lookup. By searching the VIN number, you'll not only learn about the vehicle's specifications but also who may have owned this car. Knowing more can never hurt, as you need to protect yourself from possible scams.
In this post, we'll introduce some convenient tools to help you look up VIN numbers and learn about the vehicle owner easily.
Option 1: BeenVerified
BeenVerified is an all-around people search engine with access to thousands of public records. By running a VIN check, you can obtain a detailed report of the vehicle ownership history.
With the help of BeenVerified, you can also search for most of the digitized information about the vehicle itself. A VIN owner lookup with an efficient tool like BeenVerified can help with your research before you make the financial decision:
Go to BeenVerified vehicle research page and search by VIN. If you have a license plate, you can try that too.

BeenVerified will scan its database and gather useful information for you.

The report will show you the vehicle specifications and the possible owner. You can click to see the details of the possible owner(s), or run a name search. As BeenVerified is a subscription-based service, you'll need to set up your account to view the full report.

You can try BeenVerified's 7-day trial for $1 and run multiple searches to compare the vehicles you have your eye on.
Option 2: Bumper
Bumper is a professional vehicle search website that specializes in searching vehicle history and owner information. You can search on Bumper by VIN number, license plate, or vehicle specification such as year, make and model.
The sources of the vehicle records are legit, including government agencies, car industry sources, auto insurance providers, etc. Therefore, you can expect a reliable and informative vehicle report with the ownership history from Bumper.
Open Bumper vehicle search page and search by VIN number.

Bumper will scan into the database and find you all the available records of the vehicle as well as the information of past ownerships. You can also download their app and view the report on the way.

Option 3: EpicVIN
EpicVIN is also a dedicated vehicle search website that allows you to search for vehicles by VIN number or US license plate. EpicVin's report shows the ownership history including how the car was treated and detailed specifications.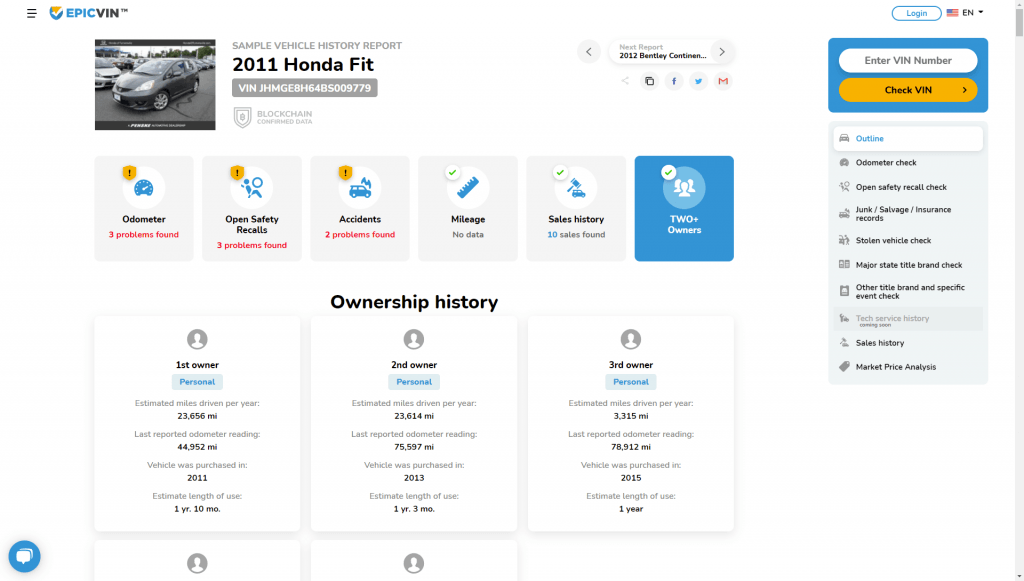 Summary
When you need to look up the vehicle ownership details, you can use professional people search engines that allow you to search by VIN number or license plate. If you're in need of an official document regarding vehicle ownership, you should consult the DMV for assistance.
Credits: Photo by Art Markiv on Unsplash
The methods in this article provide you with easy access to public record information, but without a guarantee for accuracy and may include links to websites not listed as a Consumer Reporting Agency (CRA). Information acquired from these bodies is illegal to be used for employment, housing, credit, and other purposes alike, according to laws such as the Fair Credit Reporting Act (FCRA). If you're not sure whether your use of our methods is appropriate, click here for details.