Free VIN Owner Lookup | How to Quickly Find Vehicle Owner by VIN (2023)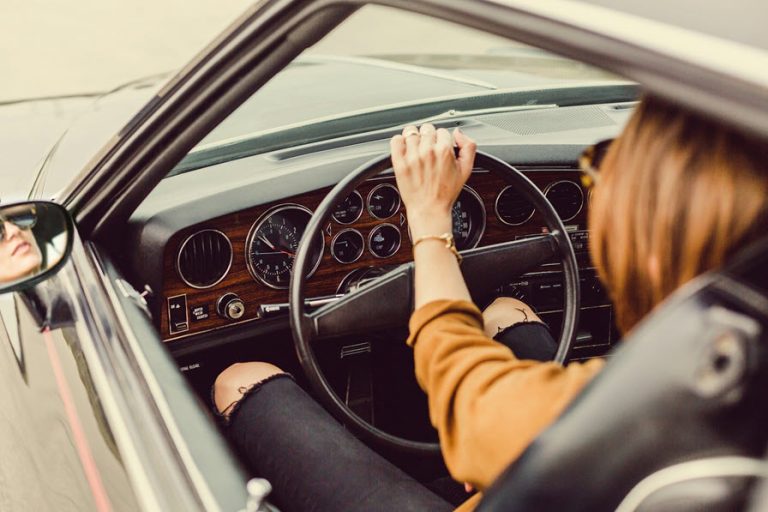 Best VIN Check
Enter a VIN to find registered owner & more
There are times when it's critical to check a vehicle's owner information, especially when you're planning to buy a used car. Learning more about the particular vehicle you want to purchase is more than necessary as you could possibly end up buying a car from someone who's NOT the real owner.
That's where a VIN lookup comes in handy. Apart from identifying the owner of the car, a VIN lookup can provide you with tons of detailed information about the vehicle that can help you make the best decisions. Read on to find out how to quickly and legally learn about a car's ownership history & more using just a VIN number.
Legal framework for VIN owner lookups
While VIN owner lookup services offer valuable information for certain purposes, it's crucial to understand the legal ramifications of accessing this data. Generally, individuals are not permitted to freely access vehicle owner information without a legitimate reason.
If you are considering obtaining or disclosing vehicle owner information, you should be aware of and comply with the DPPA's requirements to avoid legal consequences. For more information on the DPPA, please visit the U.S. Department of Transportation website or epic.org.
How to look up owner info and vehicle history by VIN?
Best free tools to run a VIN lookup
Can you lookup a VIN number for free? The short answer is yes. However, it's important to note that when it's free, it often means the information you get will be limited. Besides, free VIN lookup may not have enough data to cover all the vehicles.
1. NICB
The National Insurance Crime Bureau (NICB) provides a free VIN lookup with which you can check basic information like theft and loss records. You could perform up to 5 searches within 24 hours on the website.
Go to NICB.
Enter a VIN number, complete the captcha and click Search VIN.
If the VIN number is in the NICB database, you'll see the available records of the vehicle.

2. NHTSA
National Highway Traffic Safety Administration (NHTSA) regulates the safety of motor vehicles and related equipment. In an effort to keep people safe on U.S. roads, it offers a free VIN lookup service to help you learn whether a particular vehicle and its equipment have any safety-related issues or recalls. To run a VIN lookup at NHTSA, all you need to do is type the VIN number into its search box, and click GO.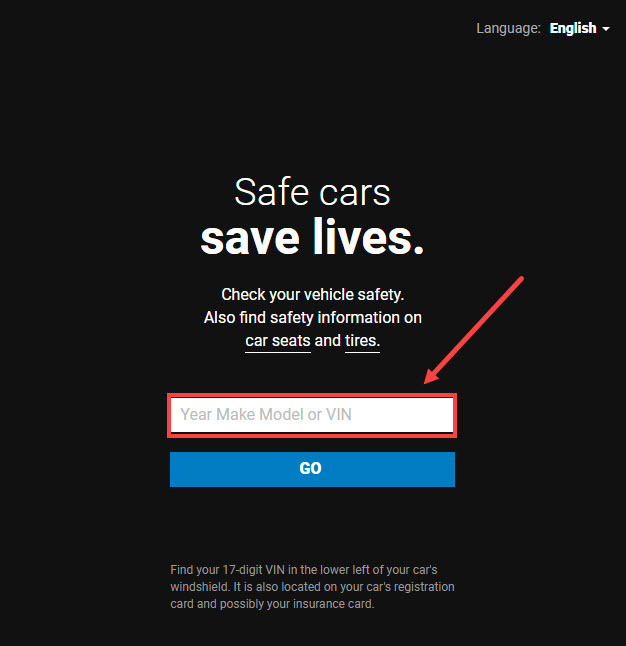 If you can't find owner info with free tools…
Free vehicle reports usually give you the most basic information like the car specifications. Vehicle ownership history and owner details are often not available. In this case, your best bet is to try a paid professional vehicle lookup tool. With it, searching for owner details of a car can be quite easy.
One of the best VIN lookup sites out there is definitely BeenVerified. As one of the most popular VIN decoders, BeenVerified offers a powerful VIN lookup tool with the latest data acquired from a NMVTIS-approved data provider. Its database covers more than 150 MM vehicles and is updated constantly.
By running a VIN check, you'll obtain a detailed report that may include:
Owner details
Accident records
Theft records
Salvage records
Recalls and warranties
Vehicle specifications
Market value
Sale listing history
Odometer reading
And more…
Just follow the instructions below to start your search:
Go to BeenVerified vehicle research page. Enter the VIN number and click SEARCH. If you have a license plate number, you can try that too.

Wait for BeenVerified to search its millions of vehicle records in its database. After a few seconds you'll get a full report that contains all the available data, including the owner's name, age and contact info.

As you may have noticed, you can actually look up even more information about the vehicle owner if you want, simply by clicking Search person in the Owner Details section.

In fact, BeenVerified offers 7 different features in total: People Search, Reverse Phone Lookup, Reverse Email Search, Reverse Address Lookup, Username Search, Unclaimed Money Search, and Vehicle Lookup. You could, for example, use the site tolearn more about the car dealer with a name or a phone number.
Request a vehicle record from the state DMV
The DMV acts as a central hub for vehicle information, keeping detailed records on everything from registrations and titles to ownership history. That makes the DMV a valuable source for uncovering the name behind a VIN as long as you have a legitimate reason.
Each state has its own DMV website with different procedures. If you know the state in which the vehicle is registered, you can find it by searching "state + DMV" on Google.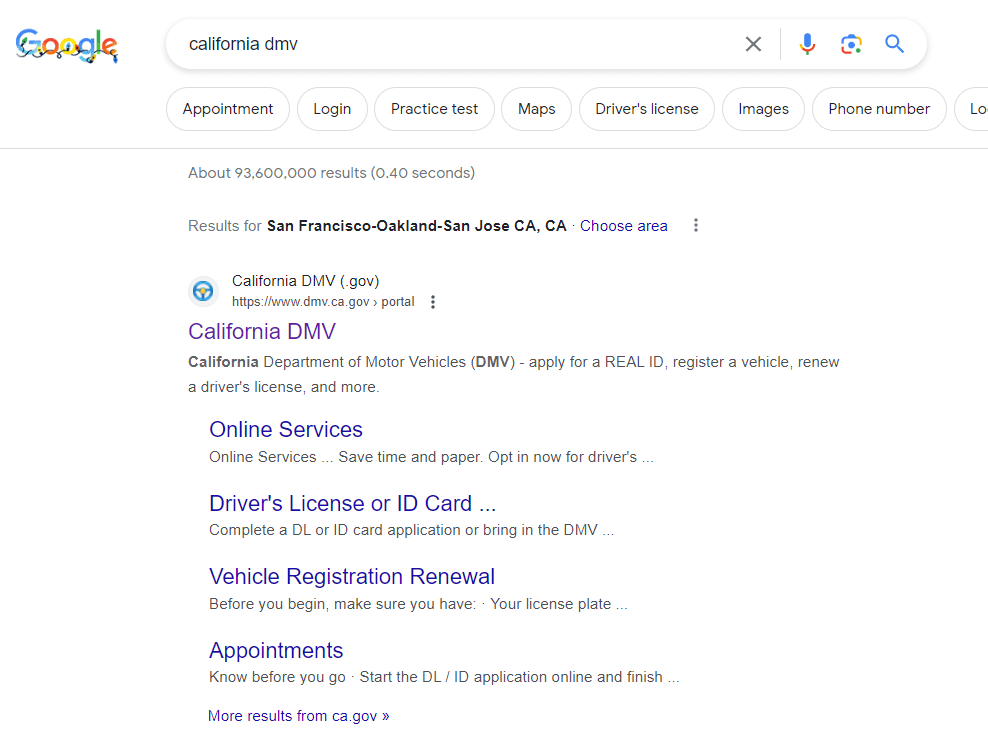 Most DMV websites have a section dedicated to vehicle record searches. It might be called "Vehicle Registration", "Records", "Title Services" or "Public Vehicle Records."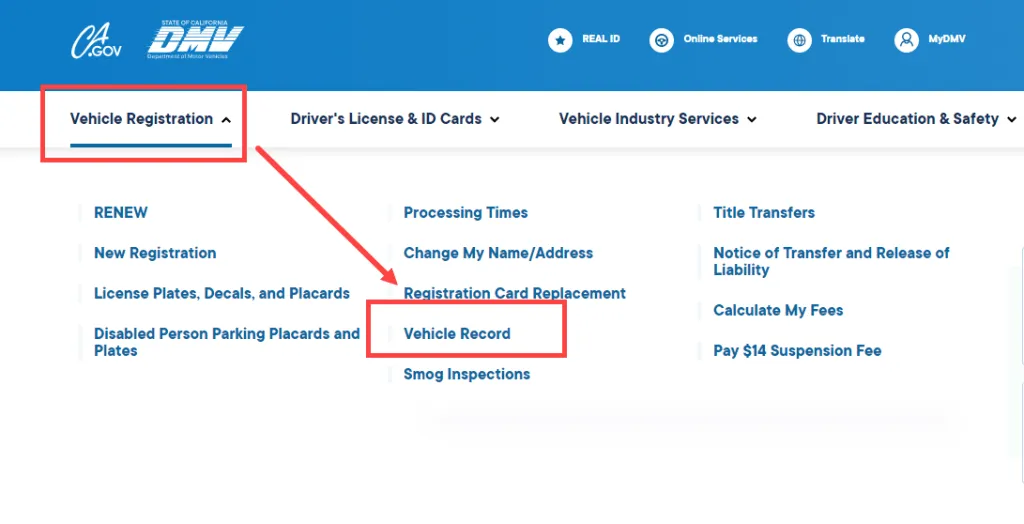 The specific procedures, such as whether to submit the request online, by mail, or in person, vary by state. Be sure to refer to the website for detailed instructions.
In California, for instance, online requests and completion are only allowed for individuals seeking their own vehicle or vessel registration record. To request another person's record, you'll need to download a form to request a copy of another person's driver or vehicle/vessel records. You should also include a check or money order for the $5 fee (only online requests are $2) and mail the completed form and payment to the address provided on the form.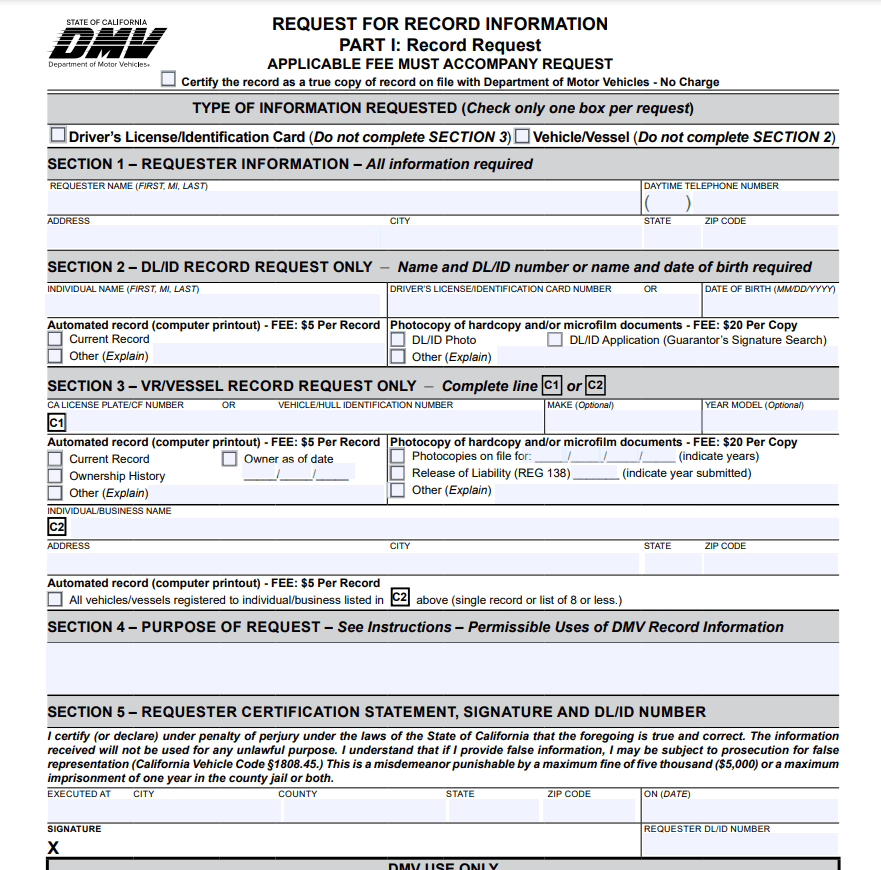 The mail-in form typically requires requester information, the target vehicle's plate/VIN (and optionally, make/year), and more. Since it involves another individual's sensitive data, you'll need to specify your DPPA-compliant reason for looking up the record.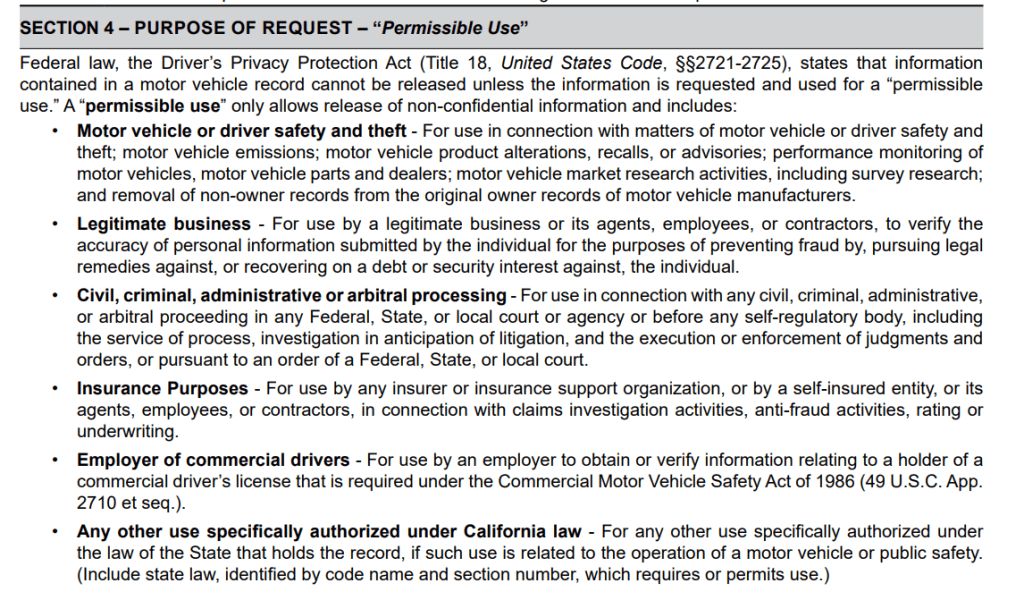 ---
So this article is about how to search for owner information and other details of a vehicle with a VIN number. Knowing more can never hurt, as you need to protect yourself from possible scams. Hopefully this post can help you get the information you need and better make your decision. If you have any questions or suggestions, please feel free to leave a comment below.