Before buying a used car, you'd better check its history for your safety. This post will tell you what is VIN number, how to find it, and why it's important to do a VIN number lookup.
What's VIN number lookup
What's VIN number lookup and why do we need to do a VIN lookup before buying a used car? You'll find the answer below.
What is VIN number?
VIN is short for Vehicle Identification Numbers. It's a unique code for every motor vehicle. The number is a 17-characters that are made up of both numbers and letters. It's usually printed in a single line.
VIN number contains rich information about the car that makes it important.
Note: If your vehicle was made before 1981, the VIN number may have fewer characters, in a range from 5-13 characters.
How to find VIN number?
The car's VIN number is usually located on the driver's side dashboard, the lower-left corner of the dashboard, in front of the steering wheel. The best way to see it is to look through the windshield from outside the car.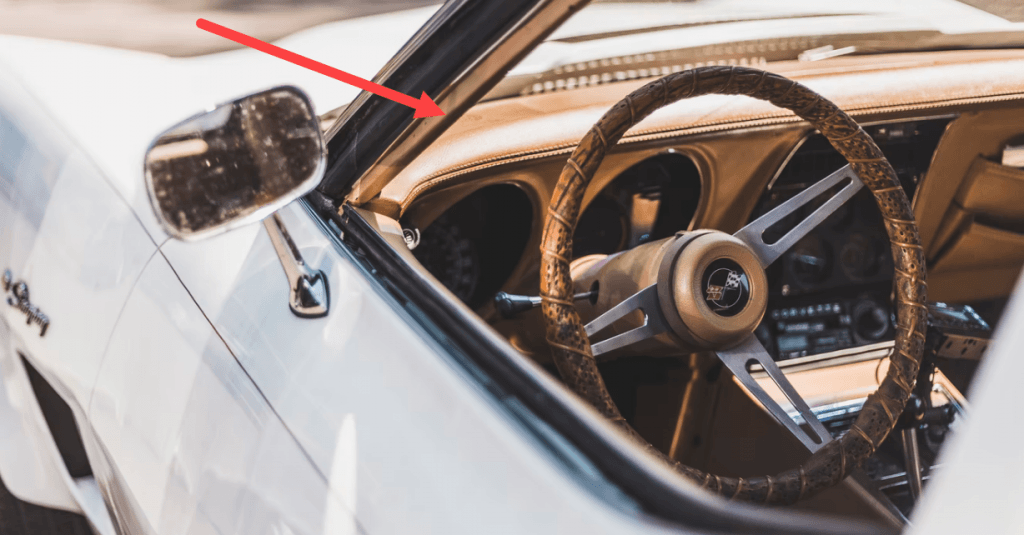 Why you need to do a VIN look up
If you're interested in buying a used car, doing a VIN lookup is necessary. It's because the VIN number contains important and rich information about the car, including automobiles, airbag type, country of origin, engine size, model year, and trim level. All the information relates to car safety.
With a VIN lookup, you'll know the vehicle safety issues and know whether this car is a specific vehicle that needs to be recalled. What's more, you can use the VIN number to find out if the vehicle has been stolen. I believe you will not want to buy stolen property from a thief, so it's very important to do a VIN lookup before you pay for a used car.
How to get vehicle history reports with a VIN lookup
If you need to get a specific vehicle history report, you need to search in 2 places to get accurate information for your own safety.
1. Use NHTSA
VIN information is collected by the National Highway Safety Administration (NHTSA) from manufacturers who submit this data to the organization and you can use this site to check if the vehicle needs to be repaired as part of a recall.
1) Go to NHTSA.
2) Enter 17 character VIN.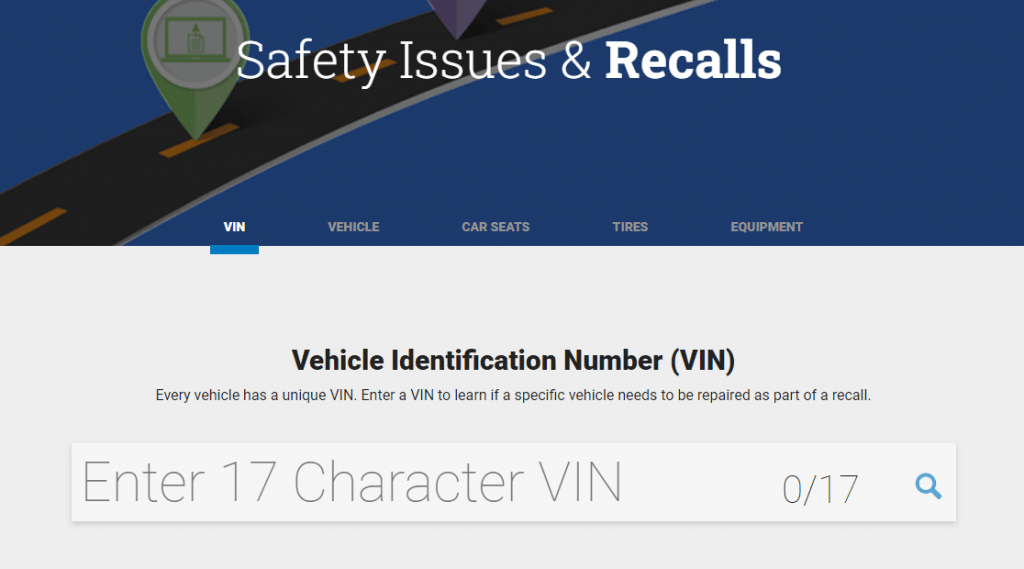 3) See the result.
However, this site only tells you whether this car needs to be repaired as part of a recall, it won't tell you the vehicle's history, such as accidents.
So, if you need to know more about the vehicle, you can use BeenVerified to dig further.
2. Use BeenVerified
If you want to know the vehicle's accident history, its specifications, market value, sales history, and other information, you'll need BeenVerified.
All this information is essential when you need to buy a car. This way, you do not have to rely on the seller and can verify everything you need to know about the car. This will help protect you from scams and buying stolen or used cars that may not be worthwhile.
More important, you can use BeenVerified to find the vehicle owner. The VIN number is associate with the owner so you can use it to find the current owner. If you want to connect to the car owner, BeenVerified is also a great people search tool that allows you to do unlimited searches for people's contact information (phone number, email, address, etc.), vehicle, and property. It's cheaper compare to other services but with more data.
Also, BeenVerified has an easy-to-use app that allows you to check information anytime, anywhere on your mobile phone.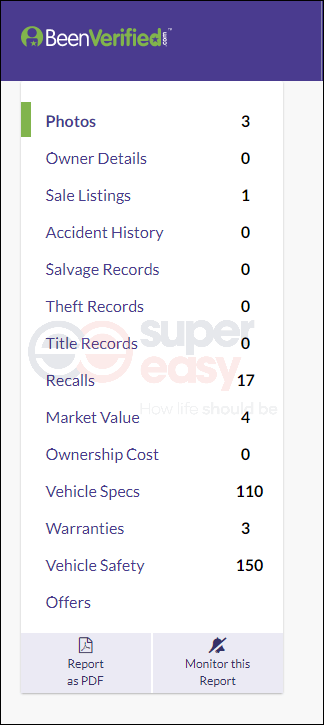 1) It's safer to find and write down the VIN number by yourself on the vehicle. Because there're shady sellers trying to substitute a clean VIN for one with issues.
2) Go to BeenVerified.
3) Click the Vehicle Search tab. Then enter the VIN number and click Search for a vehicle.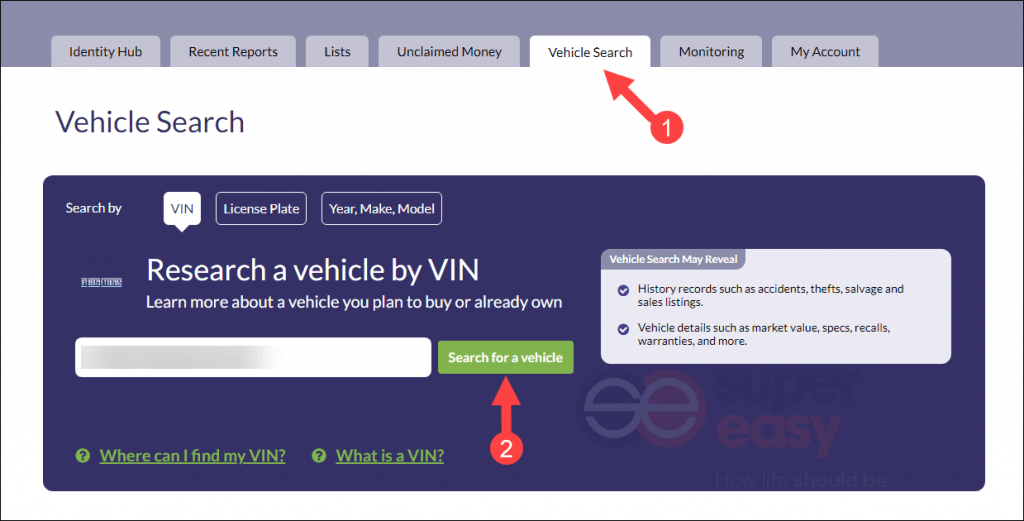 4) Wait for a sec and you'll get a comprehensive report.
5) Use BeenVerified to connect with the vehicle owner if needed.
---
That's everything about VIN number lookup, hope this post would help you buy a good car.