VIN lookup – Find registered owner of vehicle free (and more)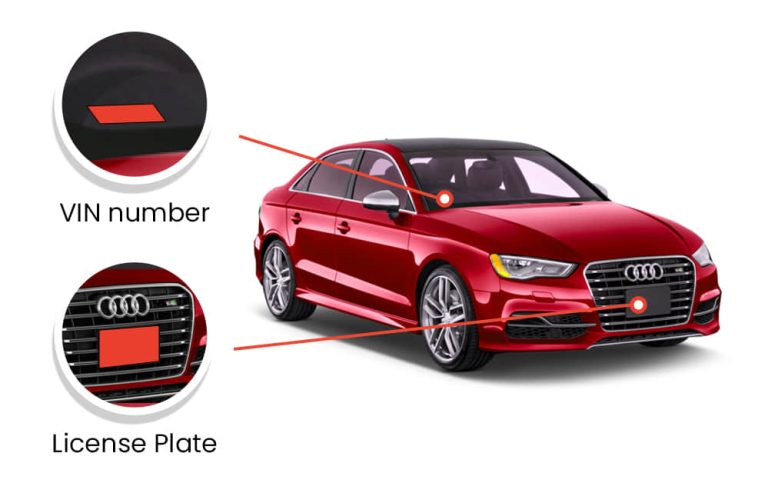 What is a VIN lookup?
A VIN lookup is a VIN search tool that provides information about a car or other vehicle. Who owns it? Has it been in an accident? Is it stolen? Has it been recalled? How many owners has it had? How much has it sold for in the past? Does it have finance owing? A good VIN lookup tool can provide all of this information.
Search for information about a car or other vehicle now, with a check by VIN
Most VIN number lookups are web based (i.e. appear on a website) but some VIN checks have their own mobile phone apps.
A note on terminology
Other names for a VIN lookup include 'VIN number lookup', 'check by VIN', 'VIN check', 'VIN search', 'VIN number check', 'VIN number search', 'vehicle search', 'vehicle history report', 'car VIN lookup', 'vehicle VIN lookup', 'VIN decoder', 'car history report' and 'car report'. So don't be confused if you see these terms used interchangeably.
When would I use a VIN lookup?
You would typically use a VIN lookup tool when you're shopping for a used car or other vehicle. When you think you've found the right vehicle, you'd perform a VIN search to make sure the vehicle doesn't have any known problems.
The VIN number lookup may provide you all the answers you're after, and many more. (See below for the exact information a check by VIN can find.)
And yes, a good VIN check will also function as a motorcycle VIN check. They're not just for car reports.
What is a VIN?
Every vehicle in the US is stamped with a unique number that can be used to identify it. This number is called a 'vehicle identification number' — or 'VIN', for short. Think of the VIN as the vehicle's fingerprint.
Because the VIN uniquely identifies the vehicle, it's used as the core identifier on all official documentation relating to that vehicle (e.g. registration papers, accident reports, insurance claims, etc.).
On all vehicles since 1981, the VIN is a 17 digit number. On older vehicles, it may be anywhere from 11 to 17 characters.
Here's what the numbers in the VIN mean:
Where can I find a vehicle's VIN?
These days, most manufacturers place the VIN on the lower-right corner of the dashboard (if you're looking at the front of the car from the outside), just to the front of the steering wheel. They place it here so you can easily read it from outside the vehicle, just by looking through the windshield on the driver's side.
You might also find the VIN:
On the front of the engine block
On the car chassis, near the windshield washer fluid container
On the rear wheel well, directly above the tire
Under the spare tire in the trunk
On the inside of the driver's door
On the driver's side door post
How does a VIN lookup work?
A typical VIN search has a field where you can type the vehicle's VIN, and a button you click to start the search.
When you click the search button to search for a VIN number, the VIN check tool will search through billions of records across a range of public records databases, then if it finds a relevant record, present you with a page of information about that vehicle.
Depending on the tool you used, the car history report might include everything from photos and market value to owner details and accident history.
What's the best FREE VIN check in 2022?
The best VIN lookup free to the general public that we've tested is VINCheck.info. This VIN number lookup freely provides more information than most other free tools we've tested.
We've tested quite a few completely free VIN check tools, and this is definitely the best one we've found. So if you want to do a VIN search free, do check it out.
That said, it's by no means great. As with anything in life, you get what you pay for, and even the best free VIN number check will provide only so much information. If you're serious about learning about a car or other vehicle, you're far better off with a paid VIN lookup tool than a free VIN number lookup.
Here's a comparison of the information a few free VIN check tools can provide vs the information a good paid people search VIN lookup tool can provide.
AutoZone.com
Free
VehicleHistory.com
Free
VINCheck.info (and most others)
Free
BeenVerified
Paid
Vehicle photos
Owner details
Sale listings
Accident history
Salvage records
Theft records
Title records
Recalls
Market value
Ownership cost
Vehicle specs

Model & engine details only
Warranties
Vehicle safety
Download PDF of reports
Monitor vehicle's records for changes
Create lists of vehicles searched
Add notes to reports
Ad-free
What's the best PAID VIN lookup in 2022?
We've reviewed a lot of VIN number decoder tools and, in our opinion, the best one in terms of value for money is definitely BeenVerified.
Search BeenVerified now
BeenVerified is a 100% anonymous VIN look up tool that can find the following information about a vehicle:
Photos
A detailed history
Past and present owner details
Sale listings
Accident history
Salvage records
Theft records
Title records
Recalls
Market value
Ownership cost
Vehicle specs
Warranties
Vehicle safety information
The methods in this article provide you with easy access to public record information, but without a guarantee for accuracy and may include links to websites not listed as a Consumer Reporting Agency (CRA). Information acquired from these bodies is illegal to be used for employment, housing, credit, and other purposes alike, according to laws such as the Fair Credit Reporting Act (FCRA). If you're not sure whether your use of our methods is appropriate, click here for details.