KBB VIN Lookup: Ownership, Market Value, Theft Records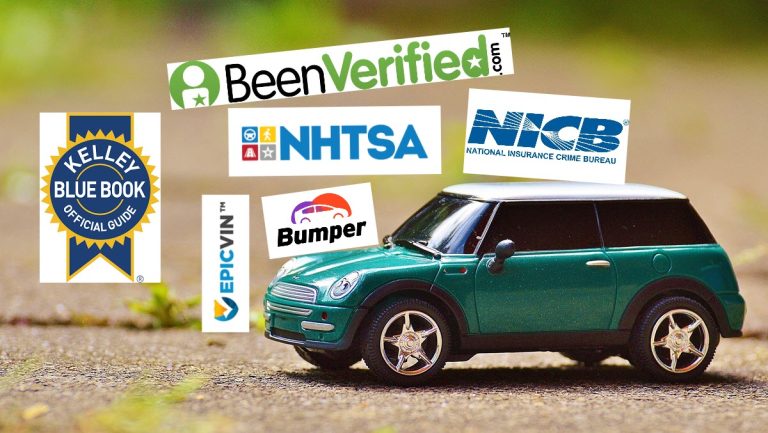 VIN Lookup Report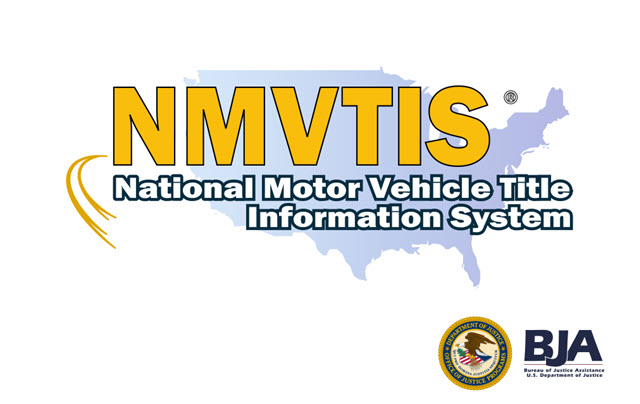 Kelly Blue Book has been one of the best-known names in the auto industry, helping people research, price, and shop for the car they've been looking for. However, if you prefer more counterparts to make your vehicle report more accurate, check the 5 alternatives below to run a VIN lookup.
1. BeenVerified
Found in 2007, BeenVerified is a 7-in-one search tool that allows people to search a person, a car, or a house with limited information. It aims to provide simple, affordable access to public information, with over 100 million searches provided. Whether you're going to sell or buy a car, or you want to know more about your vehicle, you can use BeenVerified to help you.
Follow the steps below to run a vehicle VIN lookup:
2. Enter a VIN number and click SEARCH.
3. Wait for a while until your report is ready. Compare with the KBB report, you can find more than the vehicle's market value in BeenVerified's vehicle report: accident history, salvage records, recalls, market value, and vehicle specs.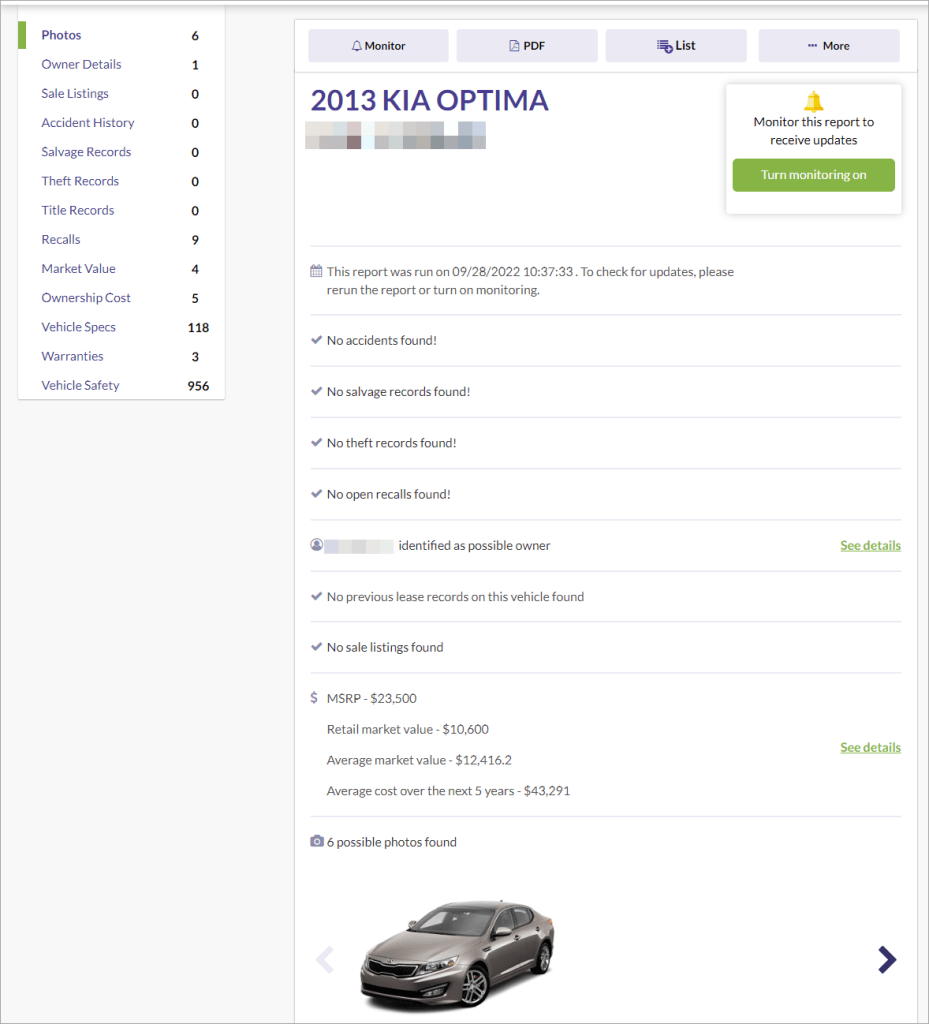 2. Bumper
If you're looking for a website specializing in vehicle search as Kelly Blue Book, you cannot miss Bumper. Producing thousands of reports weekly, it accesses data from NMVTIS, JD Power, NHTSA, and many other top industry leaders. According to Bumper, its customers on average are saving 3x on vehicle history reports compared to the leading competitor.
Here's how it works:
Visit the Bumper webpage and enter your VIN number to start the search.

Bumper will sort through its database and render any information linking to this VIN number in a report to you. If you're going to buy a used car, you'll absolutely make better negotiations with your dealer with this report.

3. NICB
The National Insurance Crime Bureau (NICB) is a non-profit organization formed in 1992, to combat and prevent insurance crime. It provides a free VIN check to assist the public in determining if a vehicle may have a record of an insurance theft claim, and has not been recovered, or has ever been reported as a salvage vehicle by participating NICB member insurance companies. However, a maximum of 5 searches per IP address can be conducted within a 24-hour period.
Head to the NICB official website.
Enter a 17-digit VIN, check the box and click SEARCH VIN.

You'll find the search results in a list.

License Plate Lookup
Research a Vehicle by License Plate
4. EpicVIN
One of the replacements for KBB VIN lookup is EpicVIN, powered by Autoinspect.us LLC, an Approved NMVTIS Data Provider. You can check past odometer readings, theft vehicle records, hidden damages, technical data, sale listings and more on its website. It boasts a massive amount of data and has records on a vast selection of more than 350 million VIN records, which covers the majority of the used vehicles in the US.
Go to EpicVIN homepage.
Enter a VIN number and click Check VIN.

Check the generated report from EpicVIN to know more about your searched car.

5. NHTSA
Prefer a government search tool? The National Highway Traffic Safety Administration (NHTSA), a federal-level government agency, is your best choice. Its VIN decoder can identify a vehicle's plant of manufacture, engine model, trim, and other info provided by the manufacturer.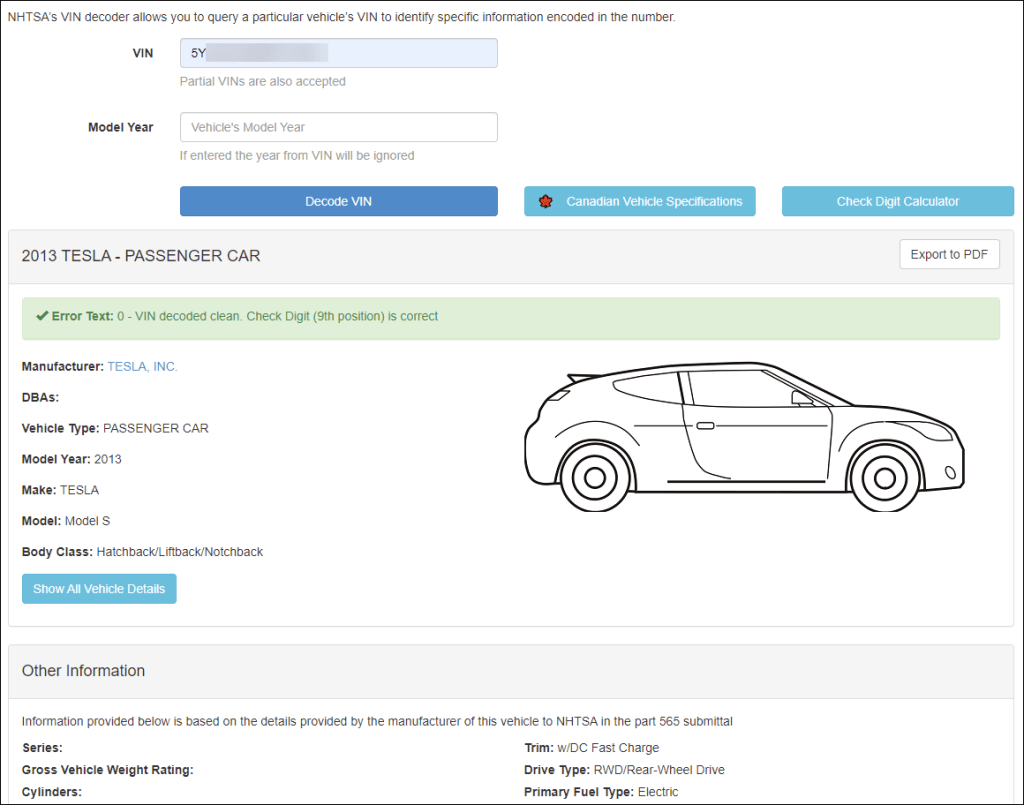 The methods in this article provide you with easy access to public record information, but without a guarantee for accuracy and may include links to websites not listed as a Consumer Reporting Agency (CRA). Information acquired from these bodies is illegal to be used for employment, housing, credit, and other purposes alike, according to laws such as the Fair Credit Reporting Act (FCRA). If you're not sure whether your use of our methods is appropriate, click here for details.