The Best Video Editor Software | 2023 December Updated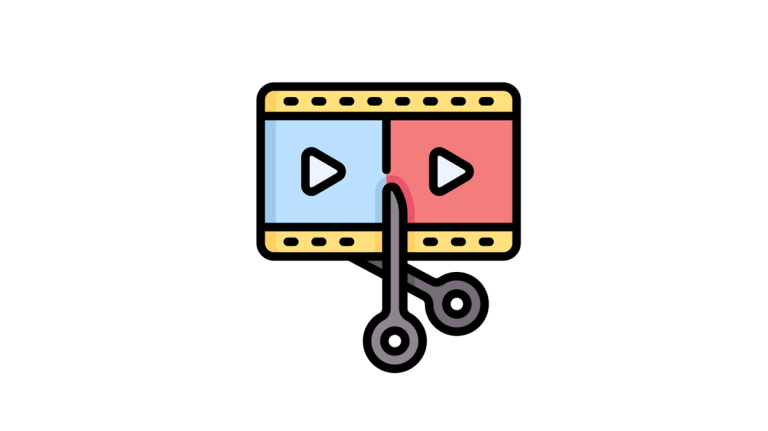 Video editing software has become increasingly indispensable and readily available. Regardless of whether you're a social media vlogger, a TikTok influencer, or a film studio professional, this post caters to your needs.
What should be considered when choosing a video editor?
Supported platforms. Check if the video editor is compatible with your operating system ( Windows, macOS, Linux) or mobile device (iOS, Android).
Import and export options. Ensure the editing software supports the file formats you commonly work with and allows for easy importing and exporting without watermarks.
Ease of use. If you're a green hand, choose a user-friendly editor with tutorials, documentation, and a helpful community to assist with learning and troubleshooting.
Third-party plugins and extensions. Consider whether the software supports third-party plugins and extensions that can enhance its functionality.
Audio editing capabilities. If your project involves audio editing, check relevant features like audio synchronization, noise reduction, and support for multiple audio tracks before editing.
Collaboration and sharing. Collaboration features such as cloud-based project sharing and real-time editing can save you time if you work with others.
Trial version. If possible, try out a trial or free version of the video editor to see if it aligns with your workflow and preferences.
Price and licensing. Some companies offer different plans for individuals, teams, students, and educators while others provide free, subscription, or perpetual plans.
Legal considerations. Make sure that you have the necessary rights and licenses for any media assets (images, music, video clips) you plan to use in your projects.
— Premiere Pro
Adobe's Premiere Pro is an esteemed video editing software, utilized for crafting motion graphics, video production, and editing. It's prevalently employed within the film and television industries, as well as by content creators, video editors, and YouTubers to generate superior quality footage.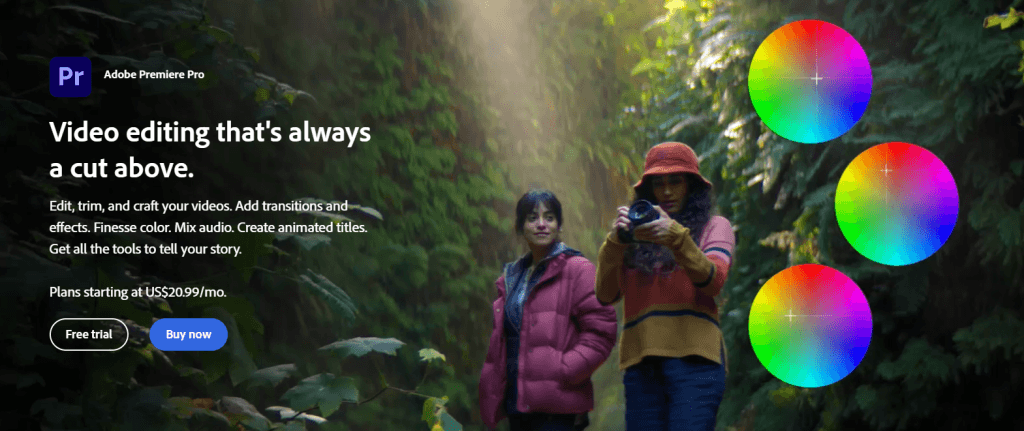 Apart from outstanding functions to create videos, it boasts new features like AI-powered enhanced speech, filler-word detection, consistent color, and more. The program runs on both macOS and Windows. You can use the software for free with its 7-day trial, then pay $20.99/mo for an annual plan.
— DaVinci Resolve
DaVinci Resolve is a comprehensive video editing and color grading software developed by Blackmagic Design. It's a professional-grade application that has gained popularity for its powerful features and capabilities.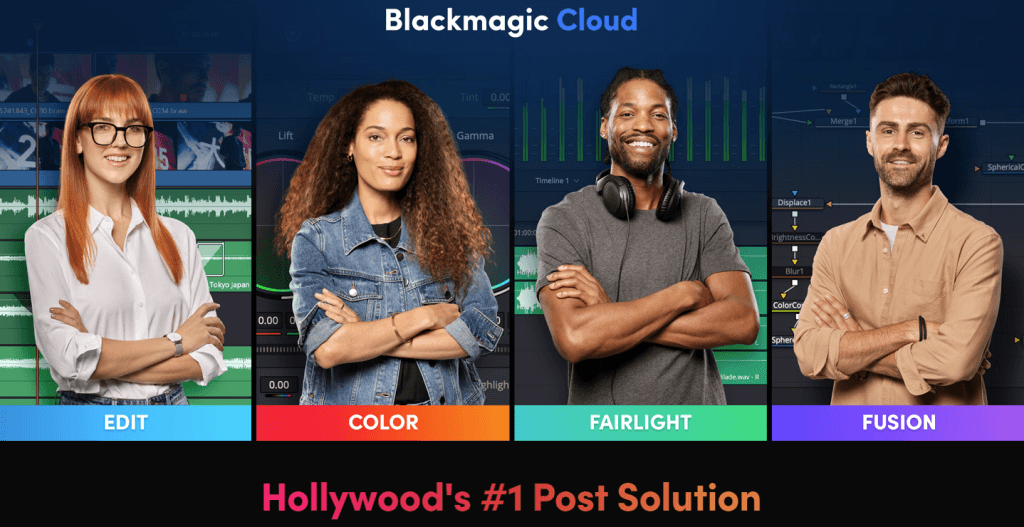 It's the world's only solution that combines editing, color correction, visual effects, motion graphics and audio post production all in one software tool. It offers a full-capability free version with core features included, while DaVinci Resolve Studio, the paid one, costs $295. DaVinci Resolve is mainly designed for professional video editing and it takes time to learn for beginners.
— PowerDirector
PowerDirector is a user-friendly video editing software suitable for beginners and intermediate users who want to create professional-looking videos without the complexity of more advanced professional software.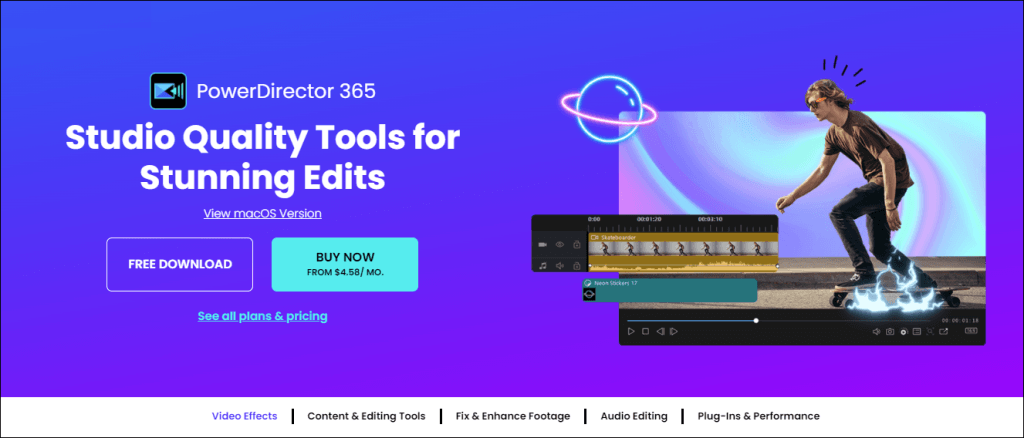 It's known for its accessibility and a good range of features for everyday video editing tasks such as 360-degree video editing, multi-track editing, numerous built-in effects, and third-party plugins. PowerDirector provides an annual plan for $54.99/year, and an annual 4-in-1 editing suite including video, photo, audio, and color editing for $96.99/year.
— Vimeo Create
Vimeo Create is extremely popular among small businesses and content creators who want a simple and efficient way to produce videos for their marketing and social media campaigns.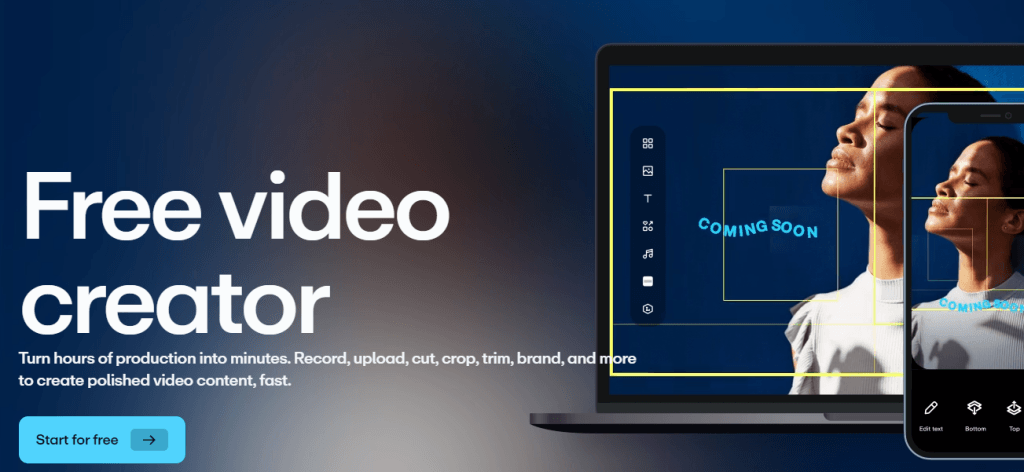 It offers a wide range of professionally designed video templates for marking, social, e-commerce and more. And users can access a library of stock footage, images, and music directly within Vimeo Create. Vimeo provides a free plan and several paid plans ranging from $12 to $65 per seat per month.
— Filmora
Wondershare Filmora is geared towards individuals and small businesses who want an easy-to-use video editing tool to create engaging videos for social media, personal projects, and online content.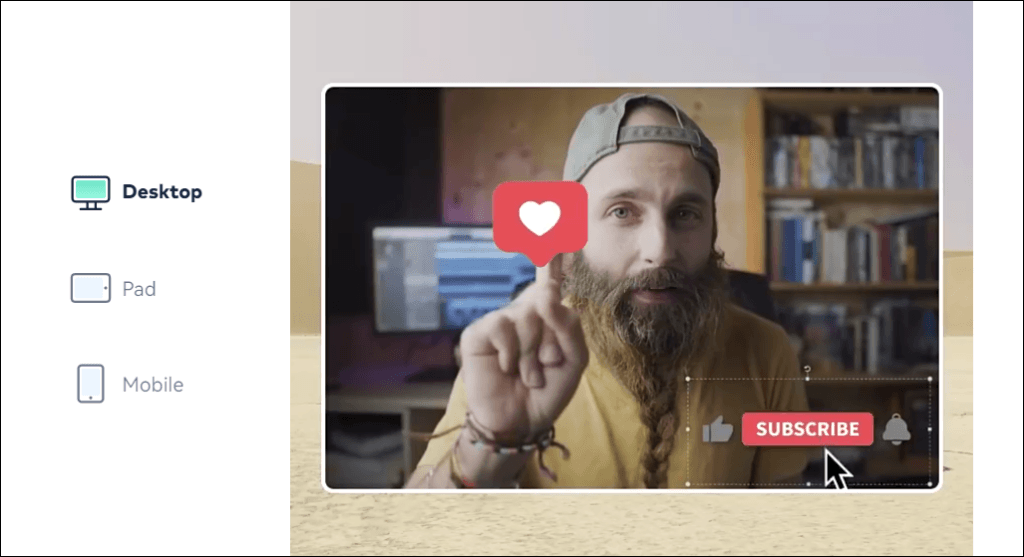 Renowned for its simplicity and intuitive design, Filmora is an ideal selection for video editing novices. With its 5 million stock media, over 100 million users from more than 150 countries create videos. Filmora offers comprehensive editing tools, along with built-in effects and templates, free of charge. However, exported videos will contain a watermark with the free version. Furthermore, Filmora provides subscription plans for individuals, teams, students and educators, and bundled packages are available, with prices starting from $29.99.
— Synthesia
Synthesia is a platform that allows for the creation of AI-generated videos with lifelike avatars. This technology enables the generation of video content with a computer-generated presenter or avatar, making it appear as though a real person is delivering the content.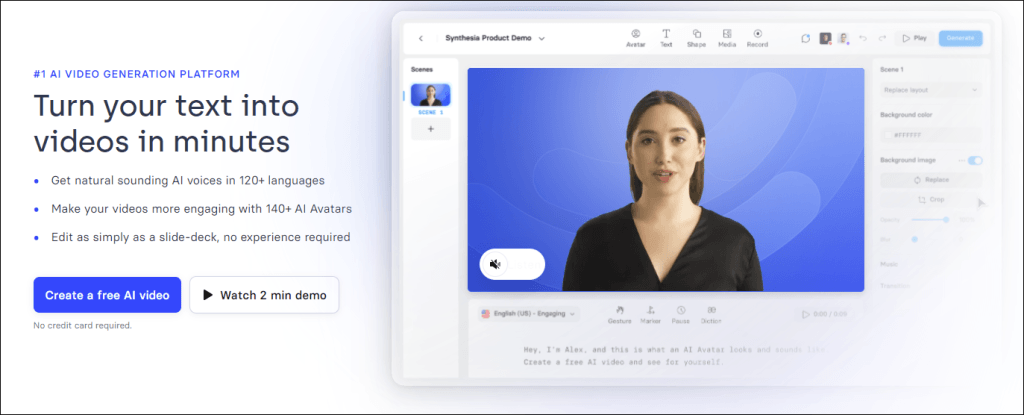 Just input the text, select an avatar and you can get a video to customize further. It's commonly used for creating content like marketing videos, online courses, and presentations where a human spokesperson may not be available or cost-effective. $22.50 per month for an annual subscription.
Comparison Table
| | | | |
| --- | --- | --- | --- |
| Video Editors | Platforms | Free version | Price |
| Premiere Pro | Windows, macOS | 7-day free trial | $20.99/mo |
| DaVinci Resolve | Windows, macOS, Linux | Available | $295 |
| PowerDirector | Windows, macOS | N/A | $4.08/mo |
| Vimeo Create | Browser | Available | $12/mo |
| Filmora | Windows, macOS | N/A | $39.99/yr |
| Synthesia | Windows, macOS | N/A | $22.50/mo |