Vehicle Title Number Lookup – How to Check Car Title Status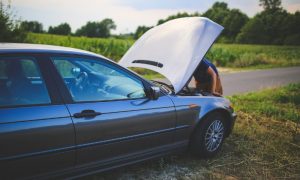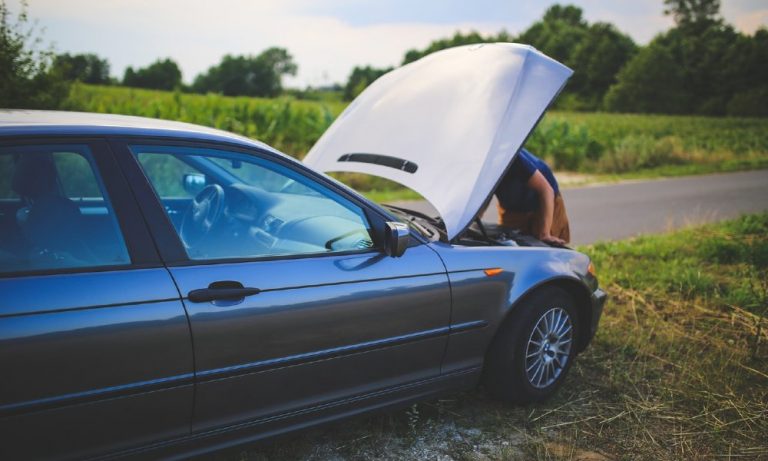 Title Lookup by VIN
Enter VIN to unlock car title and registration
Approved by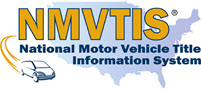 A vehicle title is a legal document that shows valuable information about a car, including its ownership, year, model, make, history and more. The title number is a 7-digit character that can be found at the top left corner or the bottom of your title document and registration card.
However, different from a VIN, a title number won't tell you anything about the vehicle associated with it and it will change as the ownership varies. If you want to check if a car title is clean or acquire vital records, follow this guide to get a car history report.
1. Search for car title with BeenVerified
BeenVerified is my favorite online people search engine. You can get access to a wealth of updated vehicle records through its VIN or license plate lookup. These information indicates a vehicle's value and reliability and can help you buy or sell a car wisely.
1) Navigate to the BeenVerified vehicle search page.
2) Choose to search by a VIN or license plate number, enter the required information and click SEARCH.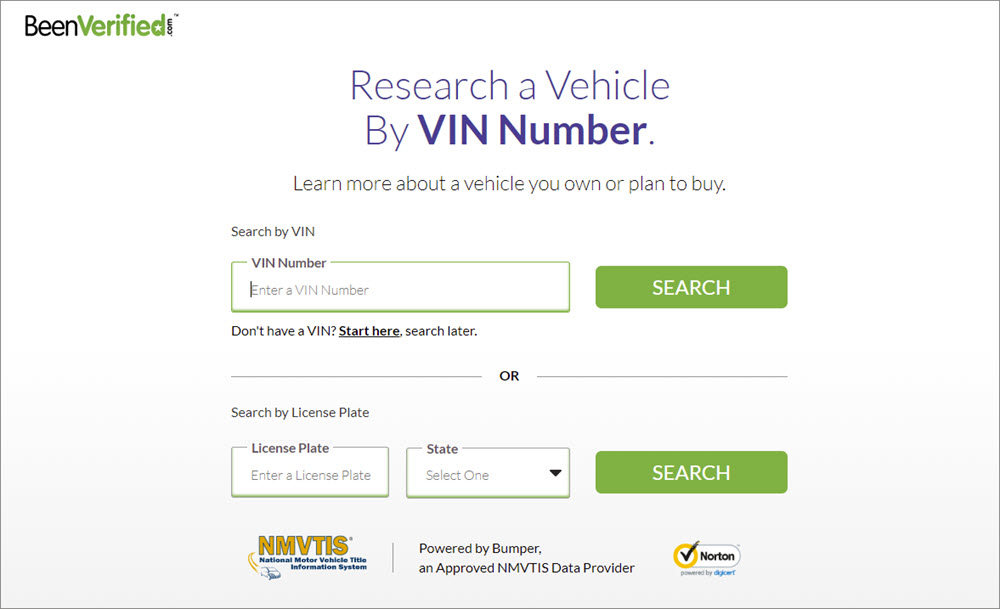 3) The report contains vehicle owner, vehicle specifications, salvage & title records, market value and more. Navigate to each section and you could view the details.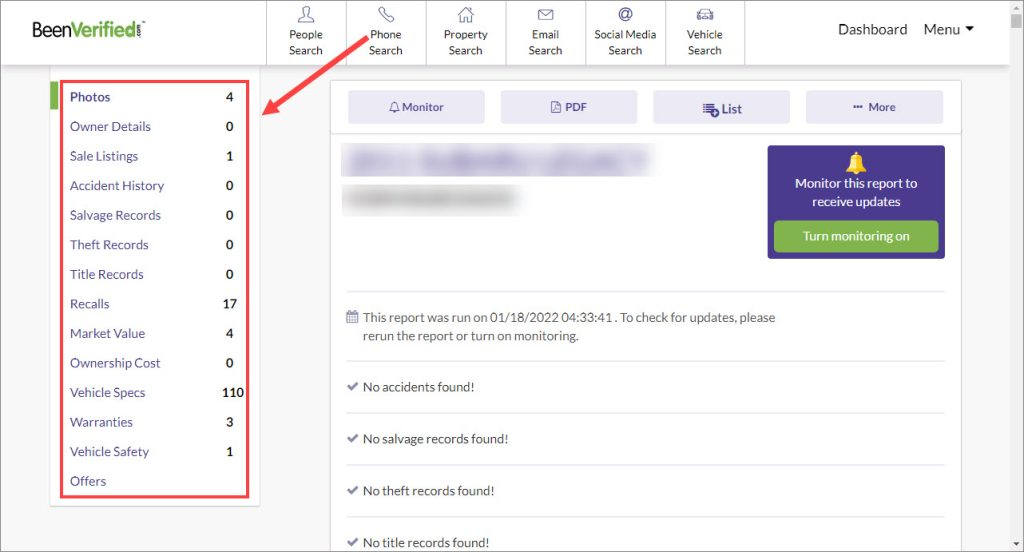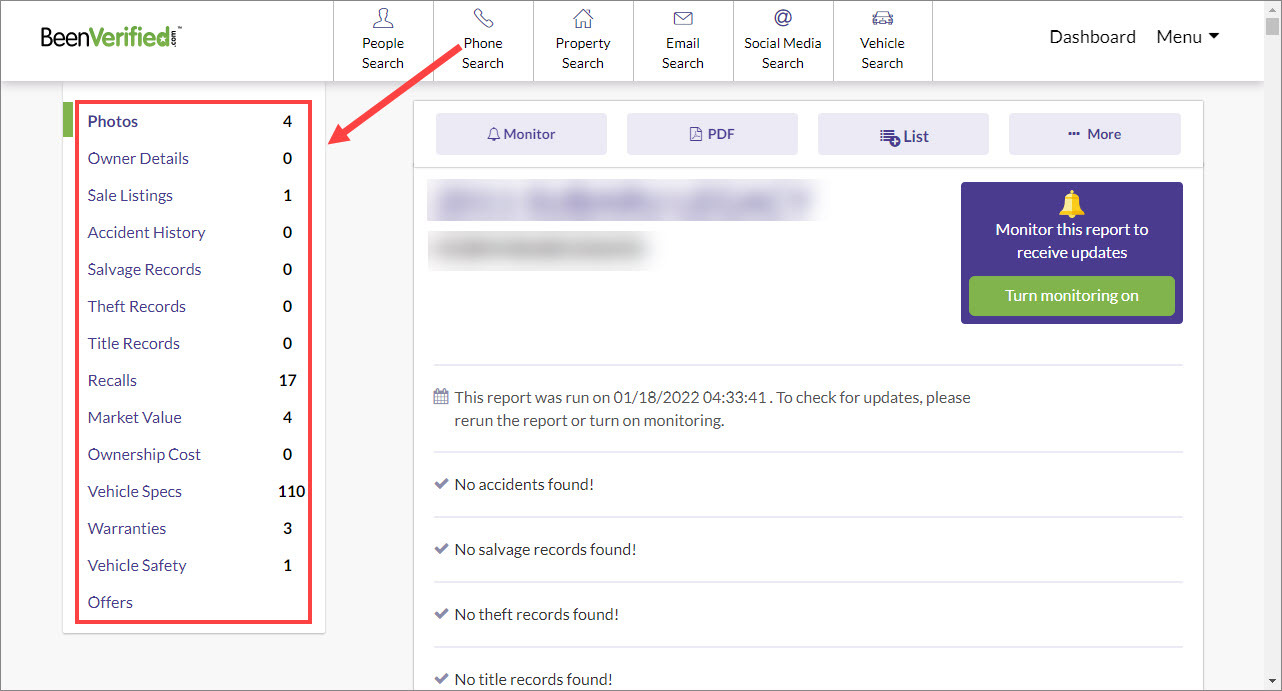 BeenVerified also supports people search and reverse phone lookup for thorough backgroud searches. You can use it to verify someone's real identity and protect yourself from scams or frauds.
2. Run a VIN search with Bumper
Bumper is also a professional service for vehicle search. Simply by inputting a VIN or license plate number, you'll uncover a vehicle's liens, sales listing history, title registrations and over 50 title brand checks. And there's also a lot of useful information like:
Ownership history
Accident history
Market value
Recalls and so on…
1) Go to the Bumper Car Title search page.
2) Enter the car's VIN number and click SEARCH.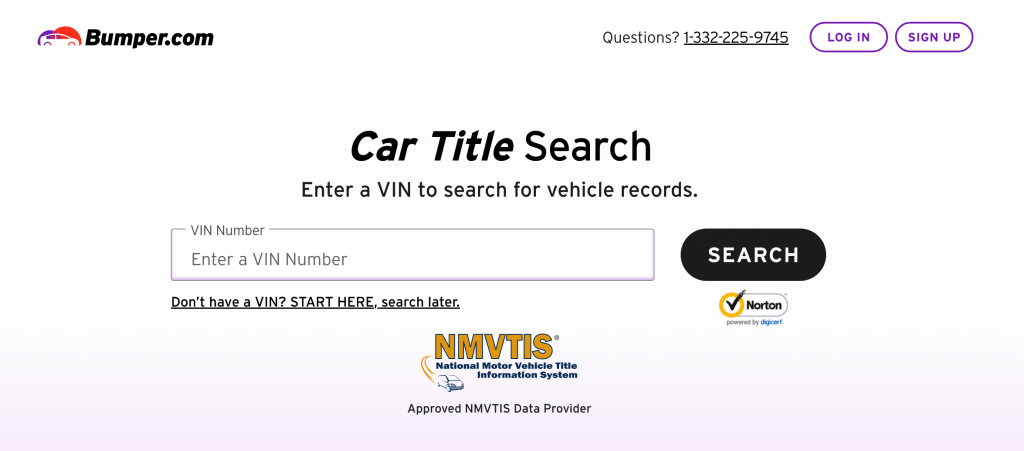 3) The scan may take a few minutes. Bumper will search through the database and provide you with every piece of available vehicle records. Mobile users can download the app and get the report at your fingertips.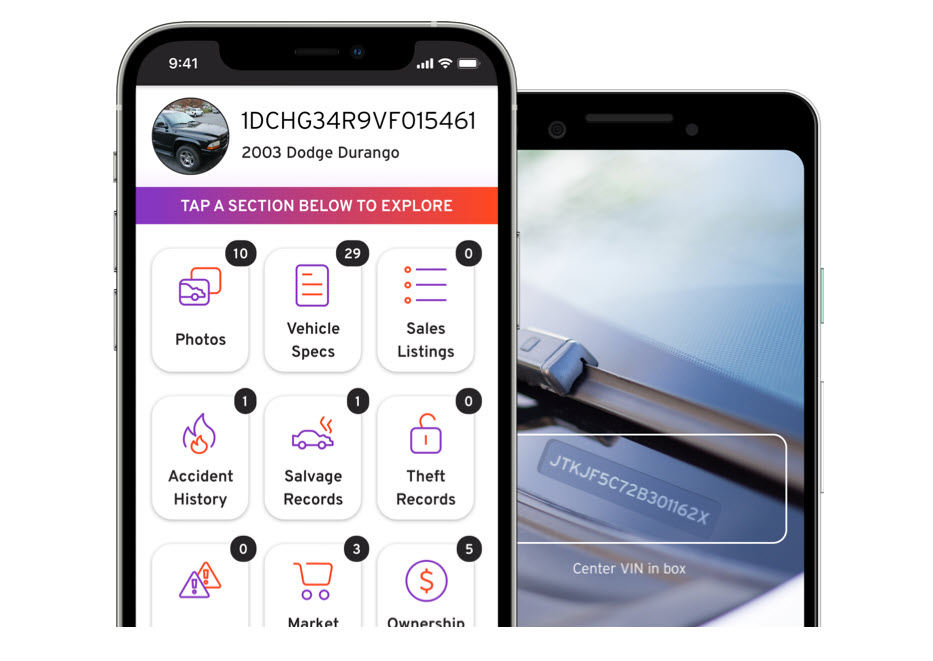 3. Track vehicle history with EpicVIN
As an approved NMVTIS (National Motor Vehicle Title Information System) data provider, EpicVIN is another reliable and trustworthy tool for vehicle search. With over 350 million data in the database, it aims to provide people with accurate and complete vehicle information.
1) Visit the EpicVIN website. Choose to search by VIN or US License Plate, then type in the number and click Check VIN or License Plate.


2) The vehicle details will be displayed clearly by categories and tell you if there is any salvage or other brand placed on a vehicle's title.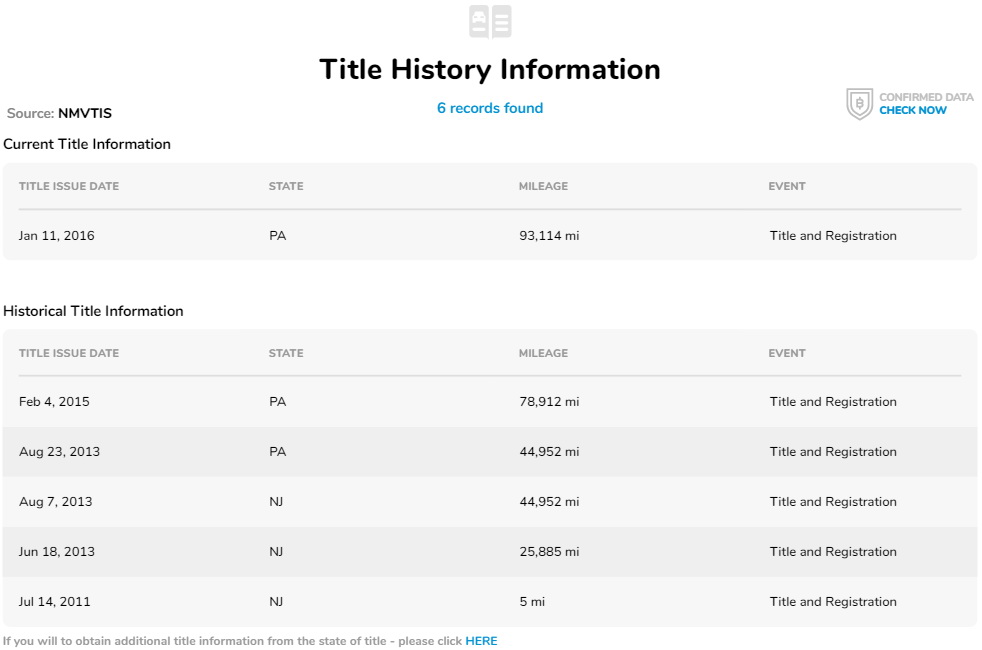 4. Contact DMV or lienholder
If you're looking for the vehicle title number but have lost the certificate of title or registration card, consider reaching out to DMV directly. To get a duplicate title, you can contact the local Department of Motor Vehicles (DMV) by phone or mail or visit the office, as some states might require in-person requests.
Apart from DMV, the lienholder keeps your vehicle title if your car is not owned outright. Asking them for the title number can also be a good idea.
Conclusion
So this is all about vehicle title number lookup. You don't need a title number when researching the vehicle's title status. But if you need to add a lien, insure your vehicle or transfer the ownership, the number may be necessary. Check out your copy of the title and registration, or request the number from DMV if you've lost it.
---
Hopefully this post helped. If you have any questions or suggestions, please feel free to share your comment with us.
The methods in this article provide you with easy access to public record information, but without a guarantee for accuracy and may include links to websites not listed as a Consumer Reporting Agency (CRA). Information acquired from these bodies is illegal to be used for employment, housing, credit, and other purposes alike, according to laws such as the Fair Credit Reporting Act (FCRA). If you're not sure whether your use of our methods is appropriate, click here for details.