Vehicle History Report | Check Vehicle History By VIN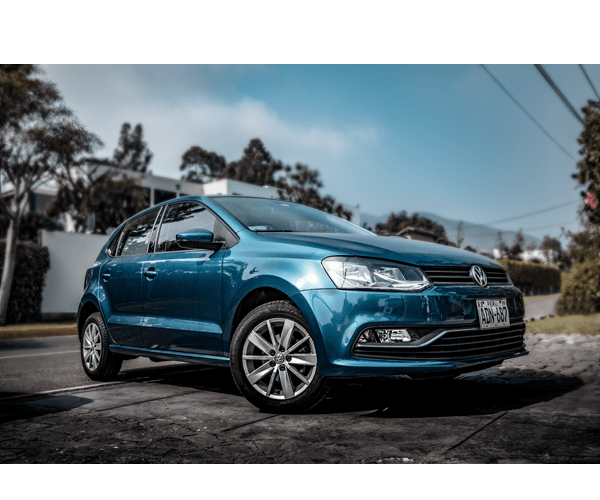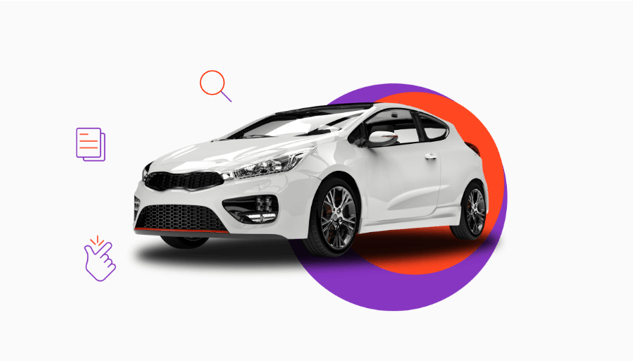 Check Any VIN
[1] Enter Any VIN [2] Full Vehicle History Report
You need a vehicle history report to know more details about a used vehicle. To check a vehicle's history, you'll need the VIN number. Checking vehicle history by VIN would give you the most accurate and thorough information about a vehicle. And this guide will show you everything you need to know about a VIN check.
How to check vehicle history by VIN
It's super easy to check vehicle history by VIN if you have the right information and choose the right website.
Have the correct VIN number.
The VIN number is a unique 17-character code on the vehicle. You can find the VIN on the driver's side dashboard near the window or the driver's side door near the handle.
Go to BeenVerified – a trustworthy site that provides quality vehicle history reports.
Enter the VIN number and click Search to get the result.
BeenVerified has been one of the trusted resources to find vehicle information. Its database gathers millions of data from government agencies, insurance companies, and other authorized departments. The ability to access non-public and government sources makes this site trustworthy. BeenVerified will search its extensive database to find related vehicle information, including specifications, vehicle accident history, sales history, market value, and more.
Another website we would recommend to find vehicle history by VIN is Bumper. Bumper is an Approved NMTVTIS (National Motor Vehicle Title Information System) Data Provider, which means they provide reliable vehicle history reports including the current state of title and last title date, salvage history, total loss history, odometer reading and more. As a top online used car marketplace, Bumper can help you find out how much your car is worth, and you can list your car in the Bumper marketplace for $0.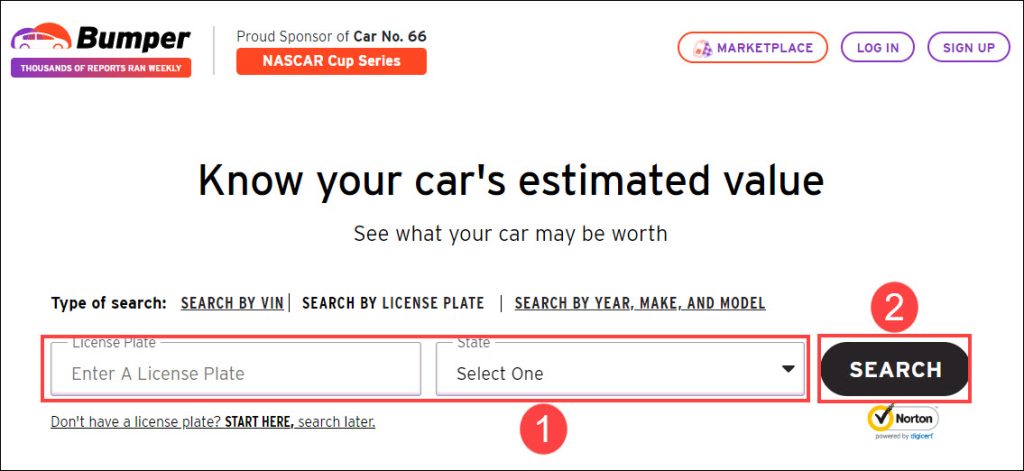 Cheaper price but more features and info, Bumper package is a good deal.
Can I get a free VIN check?
Yes! You can get a free VIN check at the National Insurance Crime Bureau (NICB). Just go to the website and enter the VIN number, the site will do the free VIN check and give you information about the vehicle.
As it's a free VIN lookup service, you can't expect it has everything you need. This site only gives 3 records: Theft Record; Total Loss Record; and Salvaged record. If you want more info like vehicle history, this site won't help.
Also, it limits the number of searches per day per IP address. Up to 5 VIN searches per day per IP address.
That's all about how to get vehicle history by VIN. If you have other ways to find out vehicle history report, you're welcome to share with us in the comment section.