Used Car Value By VIN | What's The Car's True Value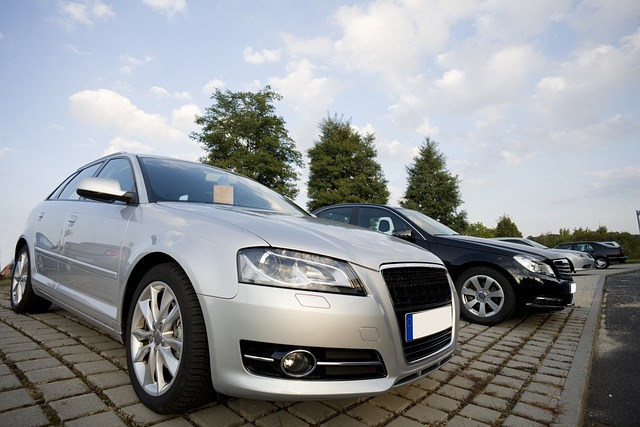 Car Value Calculator
Enter VIN to check out a car's estimated value
Whether you're selling or buying a used car, it's important to learn about the car's history and estimate its value. This helps you set a competitive price for your automobile or avoid overpaying as a buyer. There's a range of factors that determine a used car's value, such as the make and model, condition, mileage, accident history, ownership and so on. To acquire reliable & accurate vehicle records while figuring out a car's true value, you could run a VIN check with a professional tool.
VIN is a unique 17-digit code assigned to every vehicle when it's manufactured. It records significant events in the vehicle's lifespan that may impact its value and reliability.
3 ways to check used car value by VIN
The best way to check the real price of a car, truck or SUV is to run an instant VIN check. VIN check websites collect dozens of vehicle-related data from authentic sources and evaluate the price by looking at auctions, recent sales and even seasonal trends.
If you don't know the VIN number, directly search by license plate number below.
License Plate Lookup
Research a Vehicle by License Plate
1. BeenVerified
BeenVerified is one of the best and most powerful VIN decoders. By performing a VIN or license plate lookup, you can dive into the history of a car throughout its life. And running a search with BeenVerified is as simple as taking 2 steps:
1. Go to the BeenVerified vehicle search page.
2. Enter VIN and click Search.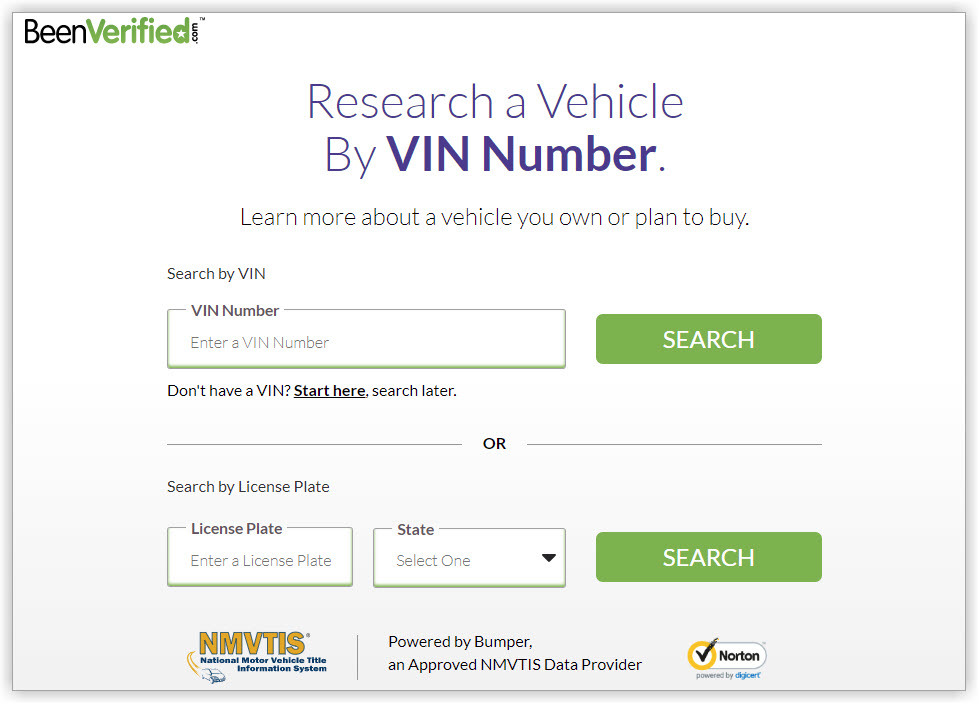 3. After waiting a few minutes, you'll receive a precise report. This includes details about the specs, warranties, car owner, accident & salvage records, title information and recalls.
The Market Value part will reveal the average range of trade-in value as well as the prices of similar vehicles that are for sale nearby. It allows users to monitor the price change so that you won't miss the right time to sell or trade it. You could also check out the historical sale listings and ownership cost to see what's the best possible value of the car.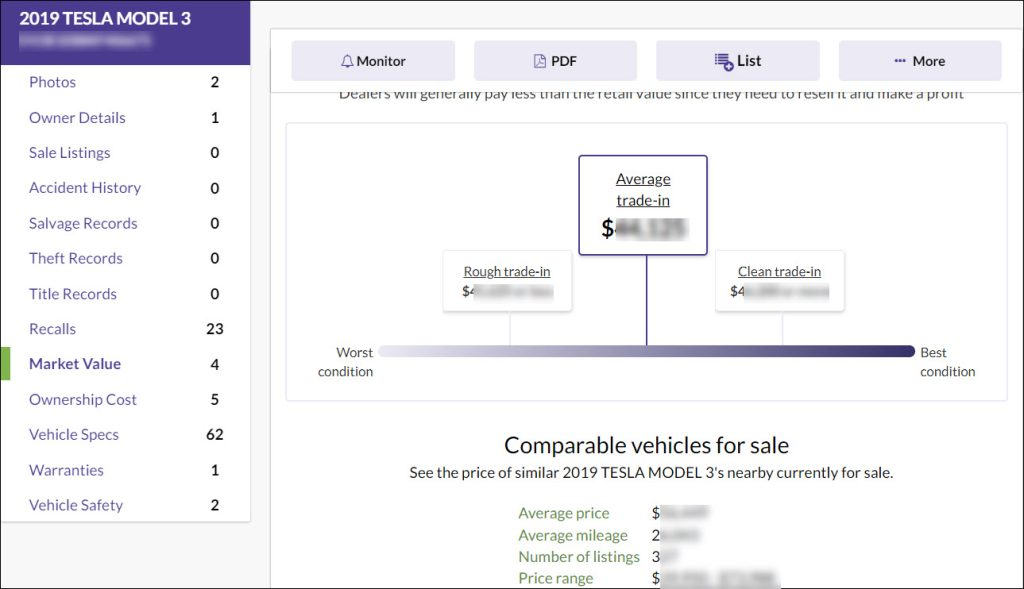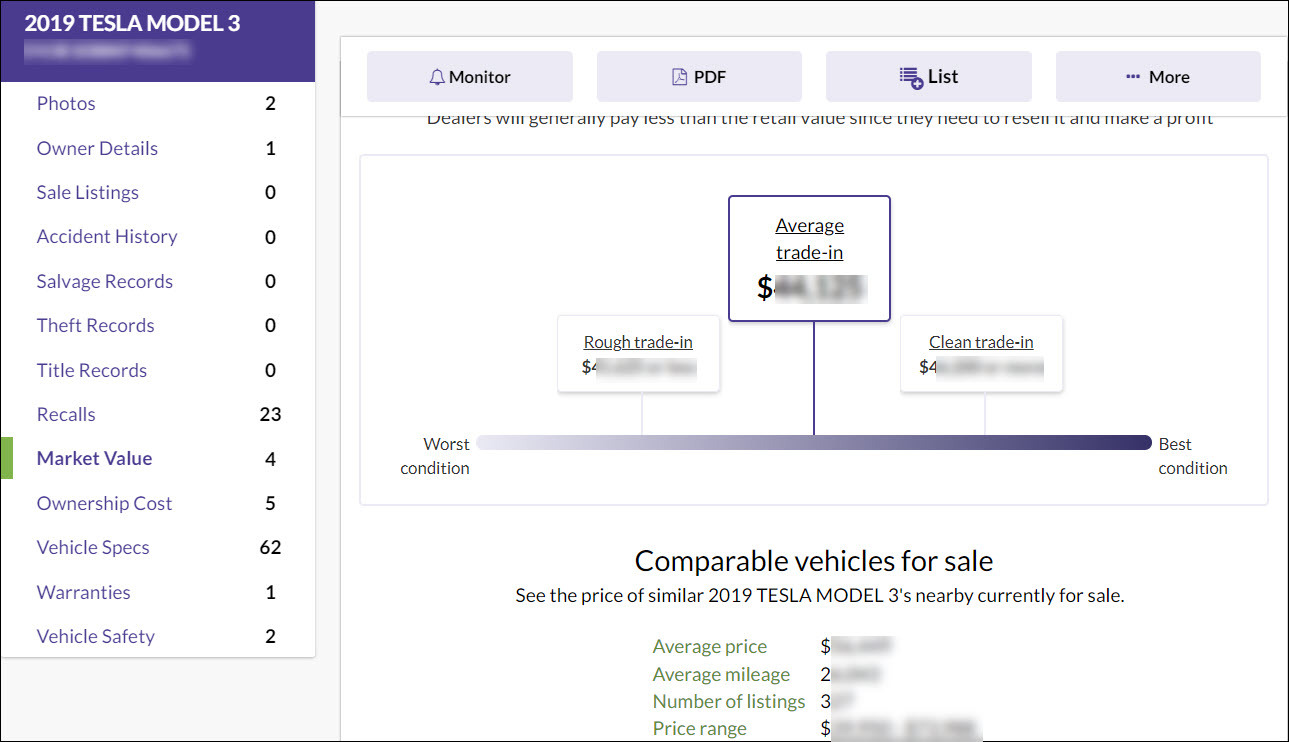 A trade-in value is the price of a car that a local dealership is likely to pay for it.
As an all-around people search, BeenVerified also gives you access to other helpful search tools like name search, reverse phone lookup, reverse email lookup, address search and username search.
People Finder
Enter a name to verify a seller or buyer
---
2. Bumper
Bumper is a leading online marketplace for used cars. Apart from offering basic insights into the vehicle, such as the specifications, owners, and vital records, it offers an accurate assessment of the car's market values, giving you a clearer picture of what to expect when selling privately or to dealerships.
1. Visit the Bumper homepage.
2. Input a car's VIN and click Search.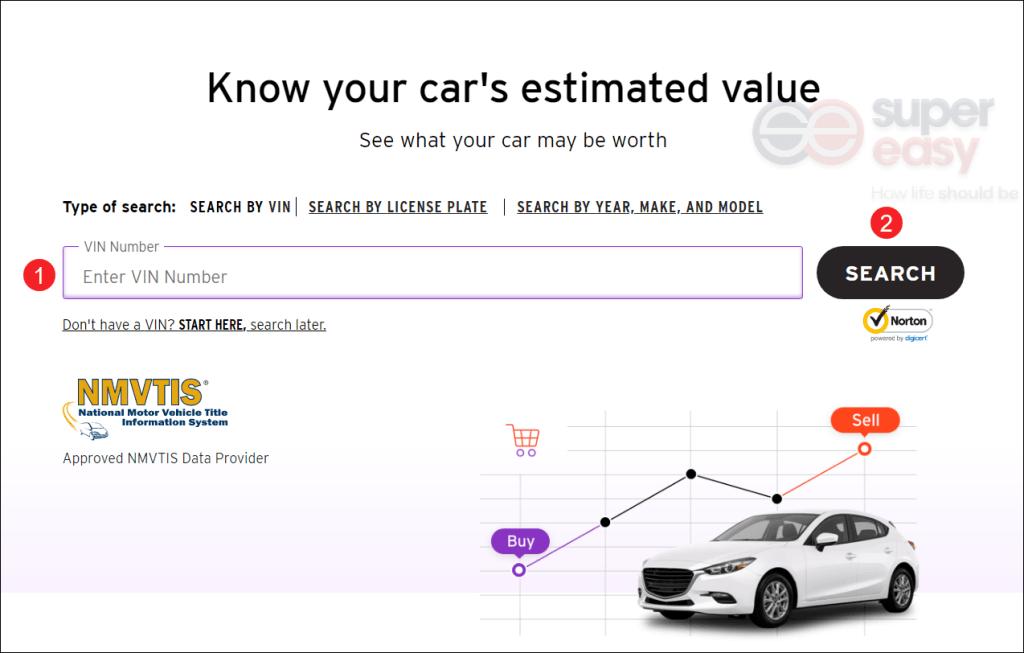 3. Open the report when it's finished. You should find out the car's market value, sales history and other pertinent information you'll need to judge the vehicle thoroughly. Collecting these info can no doubt assist you in negotiating a fair deal.
---
3. EpicVIN
As an NMVTIS-approved data provider of vehicle history reports, EpicVIN is the best choice to check car value by VIN. It employs analytics based on the price of similar cars sold across the United States in recent months, and it delivers not only the dealer sales (trade-in value) but also private party sales, which is the potential amount you'll get for selling your car to anyone other than a dealer.
To access the market value report from EpicVIN, follow these steps:
1. Go to the EpicVIN search page. Plug in a VIN or license plate + state and click Check.


2. It may take a while for EpicVIN to structure the report. The extensive vehicle records range from ownership history, odometer readings, title check, safety recalls, to junk and salvage information.
You'll also see the car price as well as how it changes over years and mileage by diagram. If the vehicle was ever listed for sales or auctions, you're able to view the relevant details along with photos.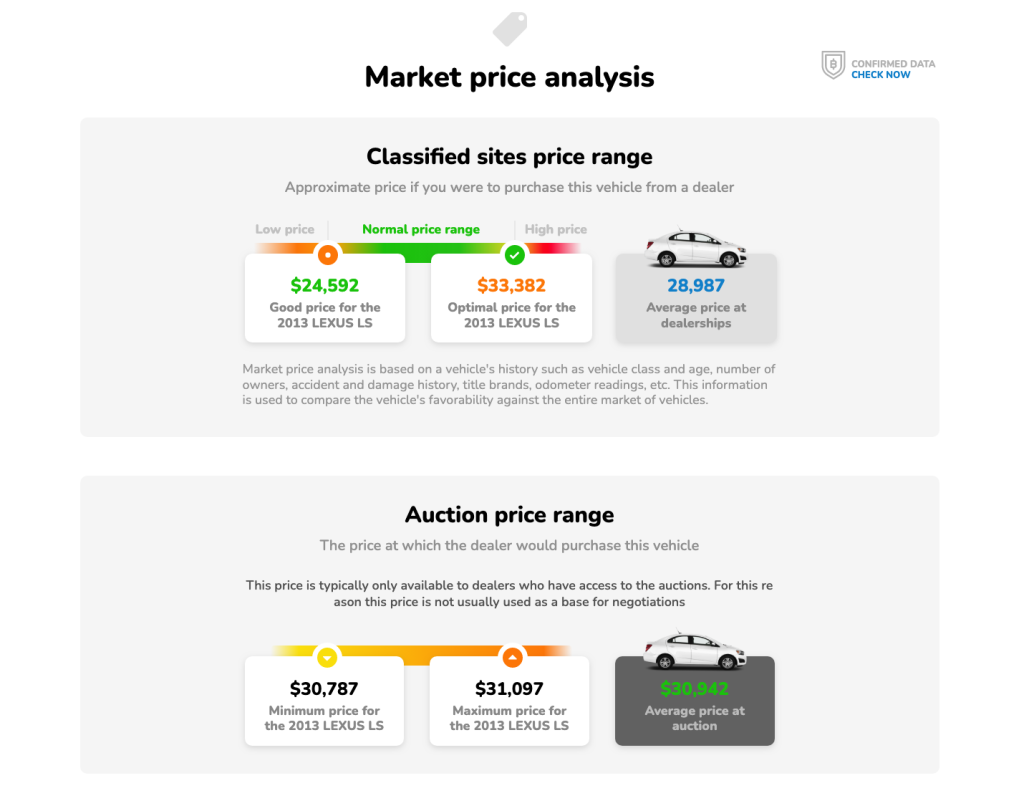 ---
To value a used car, there are various factors to take into account. Car dealers and sellers may not provide you with the necessary information to assess what a used car is truly worth and even hide potential damages that could devalue the car, so a VIN check is a must before you're making a purchase.
If you have any questions regarding the VIN lookup services, feel free to leave a comment below. We'd be more than happy to help.
Image source: Pixabay