Udemy is a brilliant online learning and teaching marketplace with over 130,000 courses and 35 million students. You can get the opportunity to connect with the experts of different fields sitting at home. This post is going to help you save money while getting the same qualified courses.
Can I get Udemy courses for free
Yes, you can! You can get many free courses on Udemy in programming, Marketing, Language, and more.
There're 4 ways to find free courses.
2. Search free course on Udemy.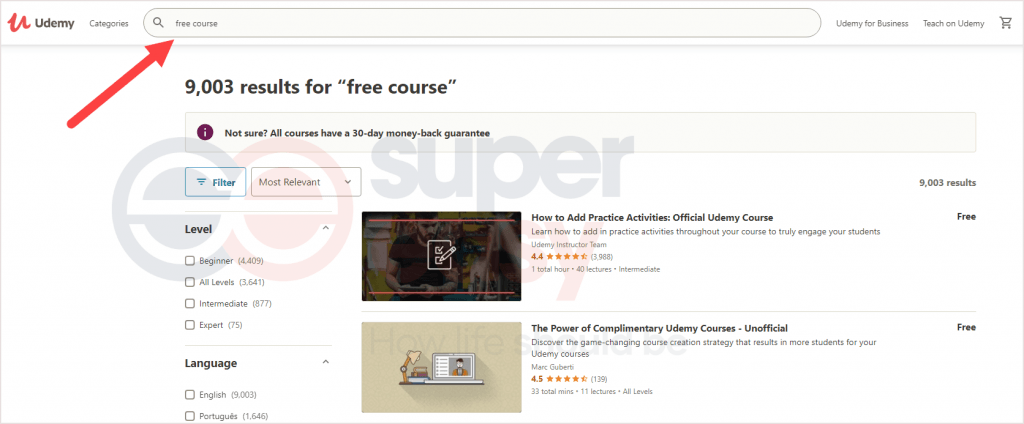 3. Use Filter
Go to Udemy website.
Search the topic you're interested in.
Scroll down to find Filter.
Click Price then click Free.
You'll see the free courses.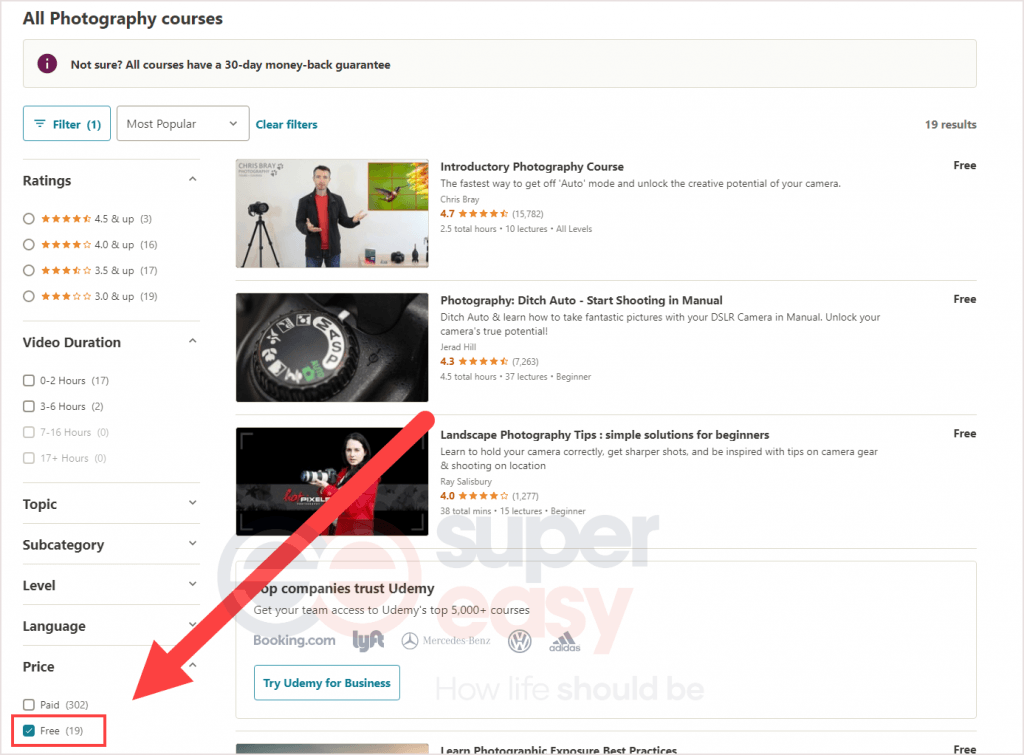 4. Search on Reddit
There is a Udemy Freebies community on Reddit. Finding recommendations in the group would help you find the free courses you like. "All link posts must be for Free/No Cost courses." is the number one rule in the community. There's no need to worry.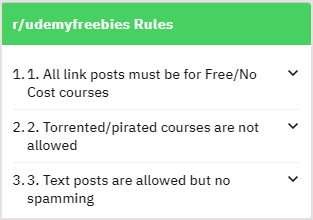 What if the course you like is not free? Don't worry, you can save some money by using Udemy discount codes and coupons.
How to find the latest Udemy discounts and coupons
Wait for sales
Udemy often has sitewide sales dropping many courses' prices to $15, $12, or as low as $10. If you're not in a hurry, you can wait for sales and buy the courses you want.
Use coupons
Udemy provides coupons on the internet. It would be clever to search for working coupons before buying courses.
If you get tired of searching for working coupons on the internet, there's a free tool that would ease the process and save time. Install the Coupert extension on your browser and it tells you if there are available coupons for a site.
Install Coupert on your browser for free and sign up.
Go to Udemy.com and click the Coupert icon on the upper-right corner.
Then you'll see all available coupons. Now you can start saving with Coupert. (You can get a cashback even if there isn't a working promo code).

Coupert is 100% free to join, and 100% legit. It's 100% trustable and reliable, if it says there are no working coupons, there's no need to waste time searching for coupons online.
How Coupert cash back works?
You earn points when you buy from one 7,000+ participating stores, and you can redeem those points for cash.
To earn points (they call it 'gold'), just install the Coupert Chrome extension and sign up, then shop online wherever you usually do. The extension will pop up when you check out at a participating store, and all you have to do is click 'Activate' to earn points on your purchase. Once you accumulate $10 worth of points, you can cash out to PayPal.
So you'll get a discount AND a cashback through Coupert!
If you're on mobile and can't install Coupert, you can also visit our Udemy coupon page to get more coupons. There you'll always find the latest Udemy special offers easily & quickly.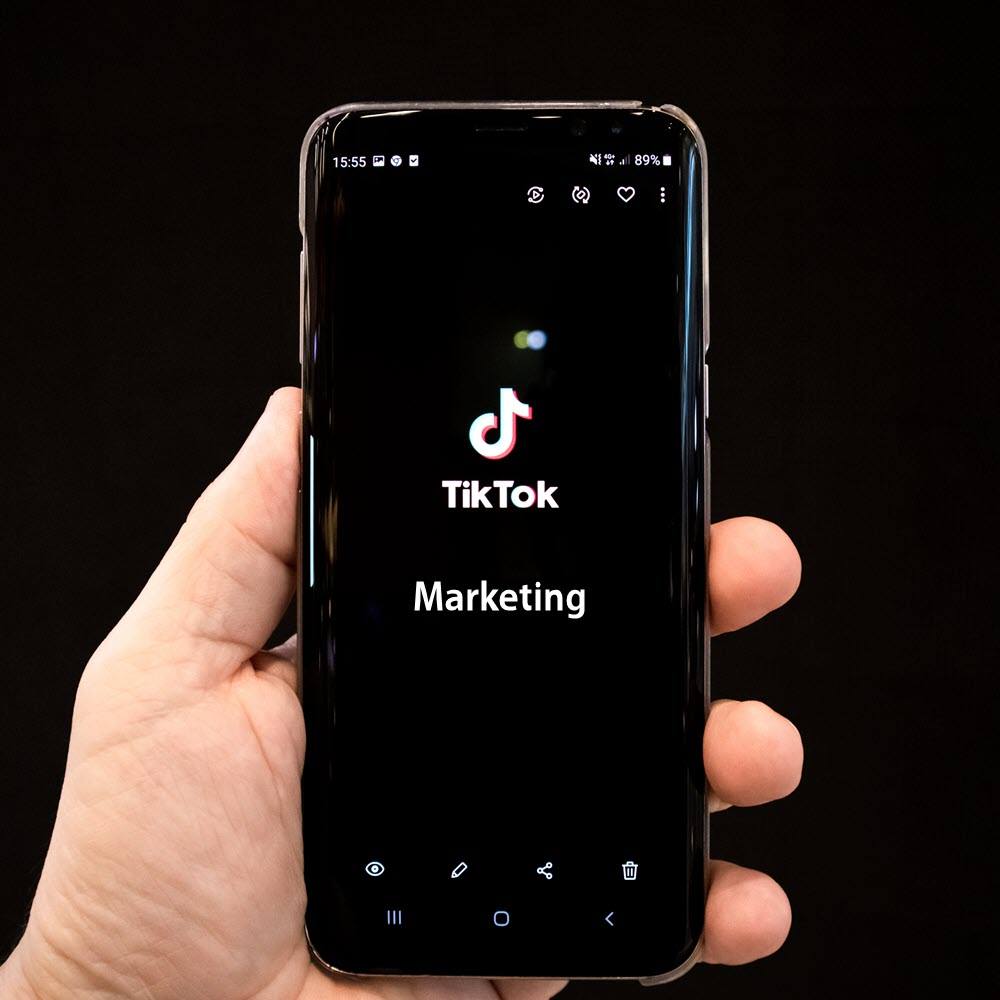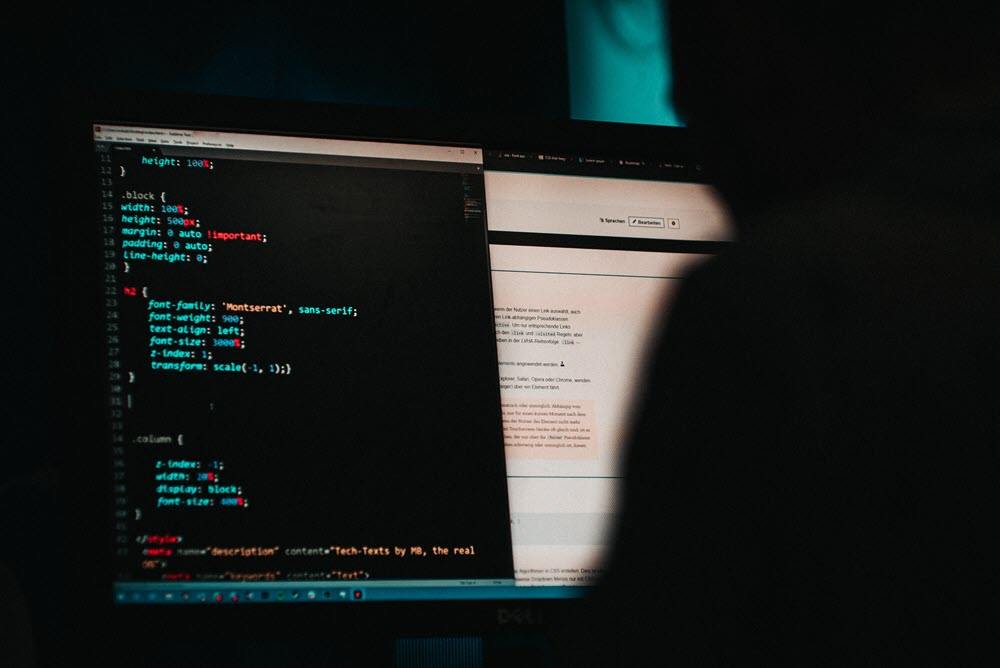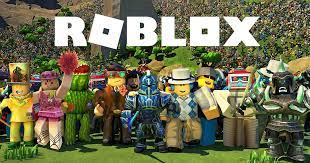 How long do Udemy coupons last?
The Udemy promos codes or coupons have an expiration date, usually ranging from 3 days to 30 days. However, some Udemy coupons or discounts don't have a specific end date, so we don't know when will the coupons end. We suggest using the coupon codes as soon as possible. If coupons is not working, please leave us a message and we'll update the post.
If the coupon is not out of date but you come across error messages such as "The coupon code entered is not valid for this course. Perhaps you used the wrong coupon code?", you can send a message to the instructor for further information.
What if I got a coupon code after purchase?
If you have a coupon code that will discount the course price lower than you paid, you can contact the Udemy support team with the exact title of the course and the coupon code you have, they will process the price adjustment.
Note: This only works for courses purchased up to 30 days after the initial purchase date.
How to use my Udemy promo codes
Find the course you like.
Click Apply Coupon.

Paste the coupon code and click Apply. The price of the course will change.
Click Buy now to finish the process.

Note: You can't redeem a Udemy coupon on the mobile app.
How to get an Udemy refund
If you're not satisfied with the course you paid for, you can cancel within 30 days and get a full refund. Please note, they can't offer refunds on courses purchased via the iOS app. So we recommend paying through the PC end.
If you have questions or problems during the refund, you can contact Udemy through web service. Please note, there's no phone support.
Bonus: Udemy using tips
You can complete your courses from anywhere by downloading the Udemy app.
You can save your courses videos offline in advance so that you can study without internet access.
You can cast Udemy from your app to your TV to have a better view.
If you own a Business company, you can use Udemy for your employees. Try the Udemy for Business account for free.
---
That's everything about Udemy discounts and how to get free Udemy courses. There are no coupons to get Udemy courses for free, but you can save some money by using promo codes. Hope this post would help.
If you have any questions or suggestions, you're welcome to leave comments below.