[85% OFF] Ubisoft Store Discount – Sep 2023
100 Units for 20% off at Ubisoft? Yes, but that's not all - there are five more ways to help you save.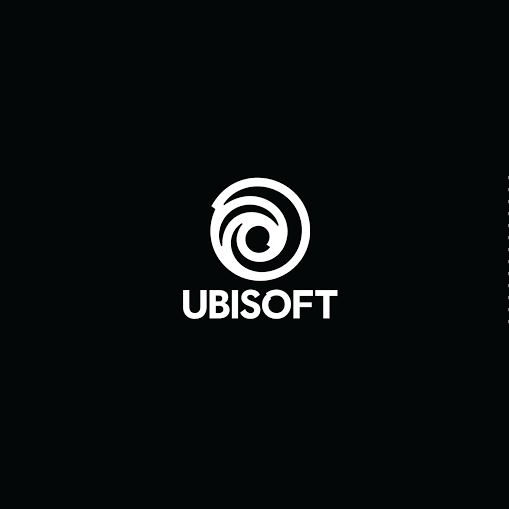 Looking for discounts for your Ubisoft purchases? You've come to the right place. This post tells you all the ways of saving money at Ubisoft Store. Check it out…
Method 1 – Get 20% off with 100 Units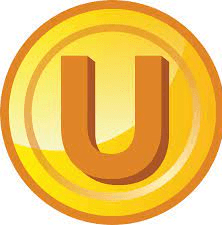 Ubisoft Connect has a loyalty points program called Ubisoft Connect Units. Units can be earned by completing challenges in Ubisoft Connect enabled games. Once you have earned these units, you can use them to redeem exclusive rewards, ranging from custom items, outfits, weapon skins, and discounts from your Ubisoft purchases. At the time of writing, you can get 20% off with 100 Units.
Here's how to do it:
At ubisoft.com, browse through the items and add your desired ones to the shopping cart.
Click View Cart and go to Ubisoft Connect discount page. From there, you can see how many Units you currently have in possession.

Choose Get 20% off with 100 Units > Get Discount. Kindly note that the box will only pop up when you have 100 Units or more and all the items in your cart are eligible for the discount.
Review the terms of usage of the offer and tick the box.
Choose Redeem 100 u now.
Now congrats – you've already unlocked 20% off with your Ubisoft Units.
Method 2 – Get the latest working Ubisoft promo codes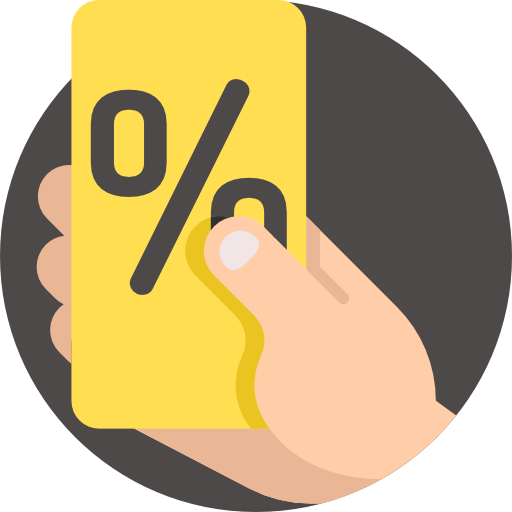 Whenever we shop, it pays to use a coupon to save a few dollars. But manual searching a coupon that works is a laborious and time-consuming chore: You spend hours and hours wading through pages on the internet, verifying the terms and usage of the coupon code, and comparing several codes you've found to make sure you apply the one giving you the best discount. Or, when there isn't any promotions going on, all previous work just go down the drain.
How about you get it right from the beginning and never have to get your hands dirty at all? This is where auto coupon finders come to the scene.
Coupert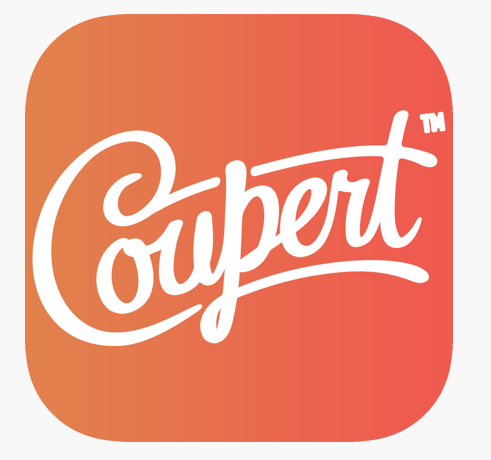 is a free & legit coupon finder extension that tells you when there are coupons available for the site you're on and applies the best discounts automatically for you.
With Coupert, saving money is never so much as spending endless hours of coupon hunting, but adding Coupert to your browser and letting it do the legwork – no more hunting, scrutinizing, or spelling check needed.
Here is how to use Coupert to automatically find working coupons for your Ubisoft gaming purchases.
Add Coupert to your browser and sign up (It works on works on Google Chrome, Firefox, Opera, Safari browsers and mobile).

Shop as you normally do and the extension will pop up when you check out. Click Apply Coupons, and it will try them all to find the one that gives you the best discount, then apply it for you automatically. So you get the best available discount without even lifting a finger!


BONUS: The Coupert extension also gives you cash back when you buy from one 7,000+ participating stores (For Ubisoft, you can get up to 2.5% cashback of your purchase). Each time you buy from one of those stores, you earn points (they call it 'gold'), which you can later redeem for cash. The extension will pop up when you check out at a participating store, and all you have to do is click Activate to earn points on your purchase. Once you accumulate $10 worth of points, you can cash out to PayPal.
Method 3 – 15% Off Student Discount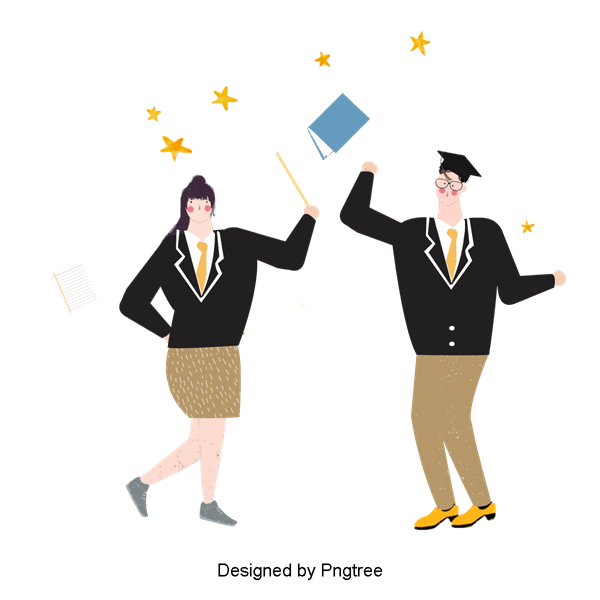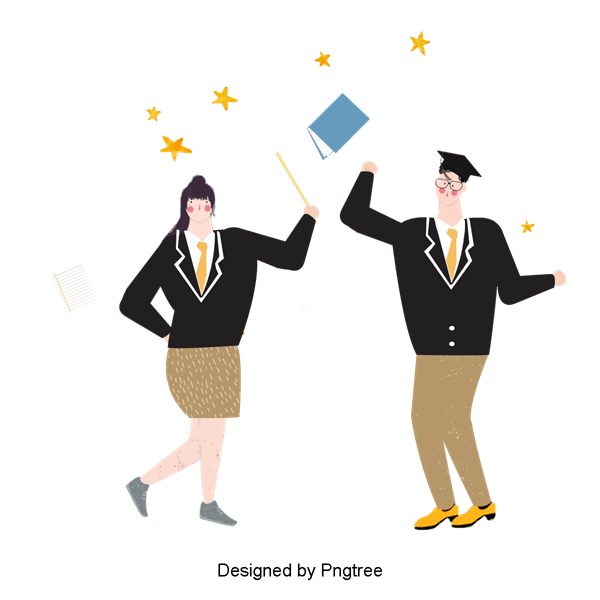 If you're a student, you know that your student ID have entitled you to tons of discounts from brands and stores. Ubisoft is not an exception. Currently, Ubisoft is partnering with StudentBeans to give out 15% off to all registered students. All you need to do is sign up and verify your student status at StudentBeans.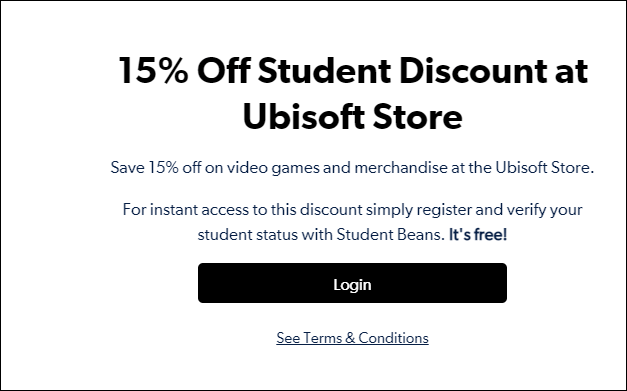 Method 4 – Check out Ubisoft promotions and discounts section
Ubisoft does promotions. In fact, it has a Promotions and Discounts page where it announces all the latest offers for games as well as a Deals page where games are offered at up to 80% off. If you haven't had a particular game to purchase in mind, they'd be good places to snag yourself big bargains.
Method 5 – Make use of the holidays & sales season (up to 85% off)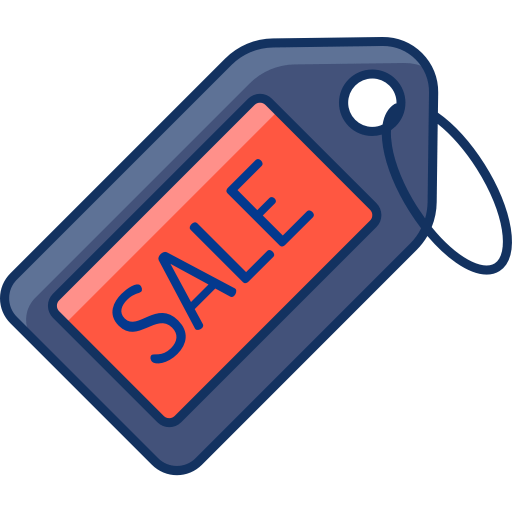 Another chance to slash your Ubisoft purchases would be the holiday or sales season, which often takes place during the winter seasons such as Black Friday and Cyber Monday. If you're not anxious to get your hands on the latest released games, wait out a bit and you may be surprised with up to a whopping 85% off your favorite games.
Method 6: Earn cashback with Extrabux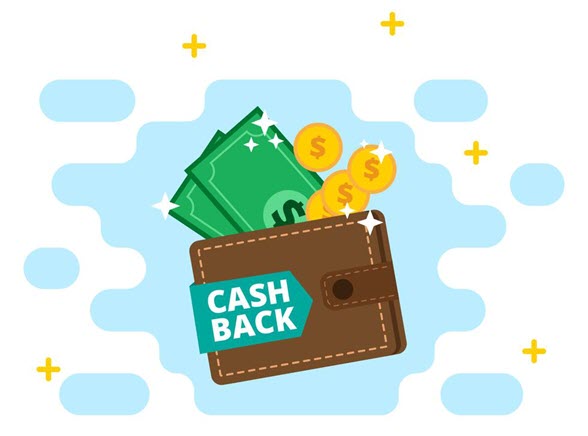 If you're like me, who believes in squeezing every possible penny out of your purchases, then you shouldn't miss out on cashback services. Among the cashback services on the internet, Extrabux is a reliable cashback tool that allows you get up to 30% of your purchase price back when you buy from one of 10,000+ participating stores. To start getting cash back on your normal Ubisoft purchases, just sign up for free and start shopping.

Conclusion
Instead of paying in full, there are in fact 6 ways for you to cut your gaming expenses at Ubisoft. You can use your Ubisoft Connect Units, get Coupert to auto detect & apply a working coupon, make good use of your student ID for a student discount, keep an eye out for special offers, and finally, don't forget to use Extrabux to sqeeze up extra dollars to your account.