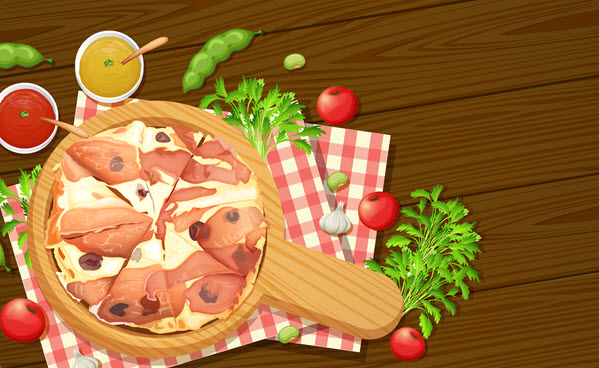 Use Coupert to get Uber Eats promo codes
A Uber Eats promo code can enable you to enjoy a discount on food delivery. But it's kind of difficult to find one if you're an existing user. Some codes found online might not be working because they're expired or invalid. So to save you time, we would like to recommend you use Coupert. Read on to learn what it is and how it works.
Find available Uber Eats promo codes with Coupert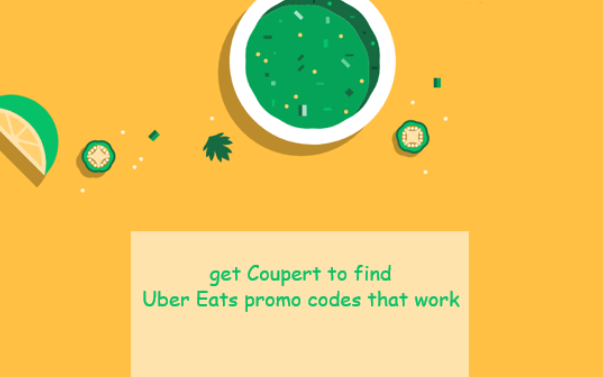 Sick of looking for valid coupons? Why not give Coupert a try? It's a plug-in that tells you if there are available coupons for a site. It tries them all to find the one that gives you the best discount, and applies it for you. Moreover, you earn points when you buy from one of 7,000+ participating stores (Uber Eats included! ) and you can redeem those points for cash.
To take advantage of these perks, you'll first need to install the extension. Then go to ubereats.com and add something into your cart. Upon checkout, the extension will pop up an alert when there are coupons available. All you need to do is to click Apply Coupons, then it will apply the best discount for you automatically. So you get the best available discount without even lifting a finger!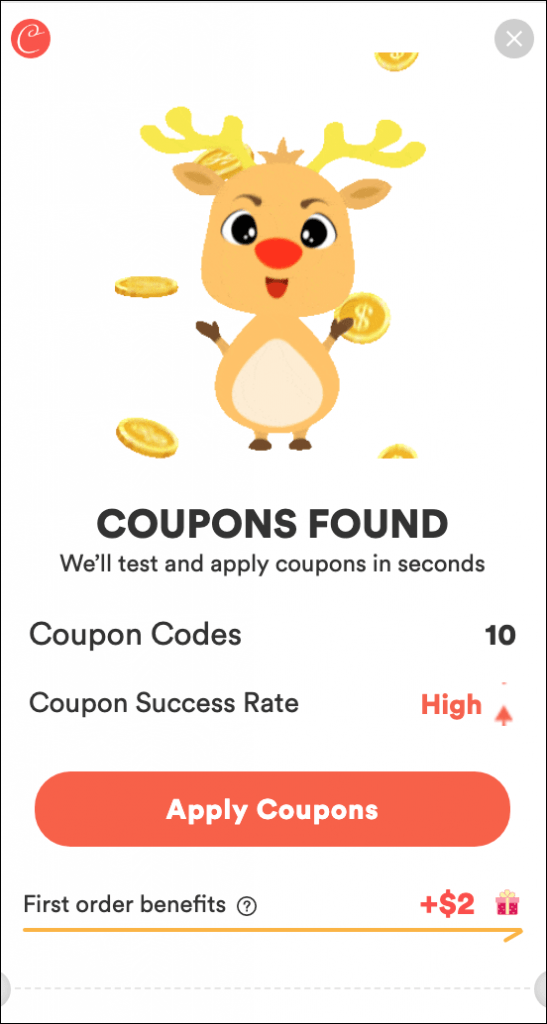 If you invite your families or friends to use Coupert, you all can get $20. That's more than $40 in total!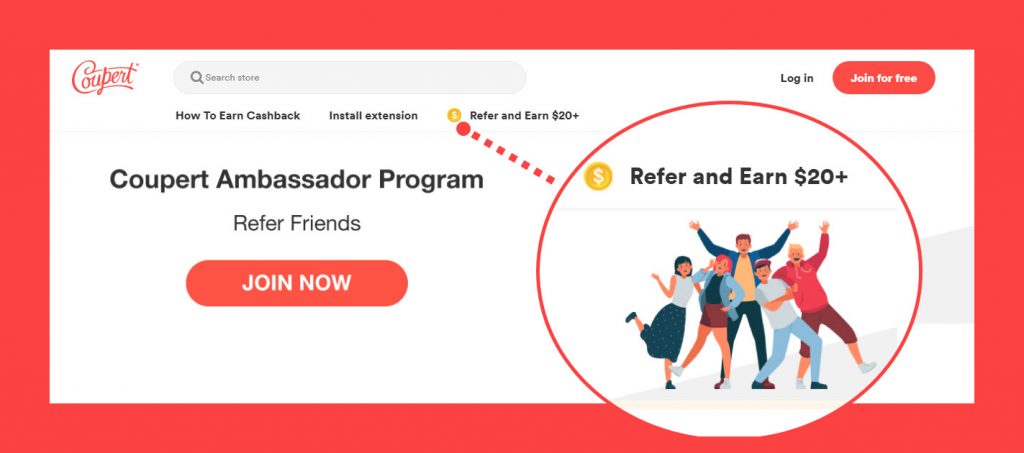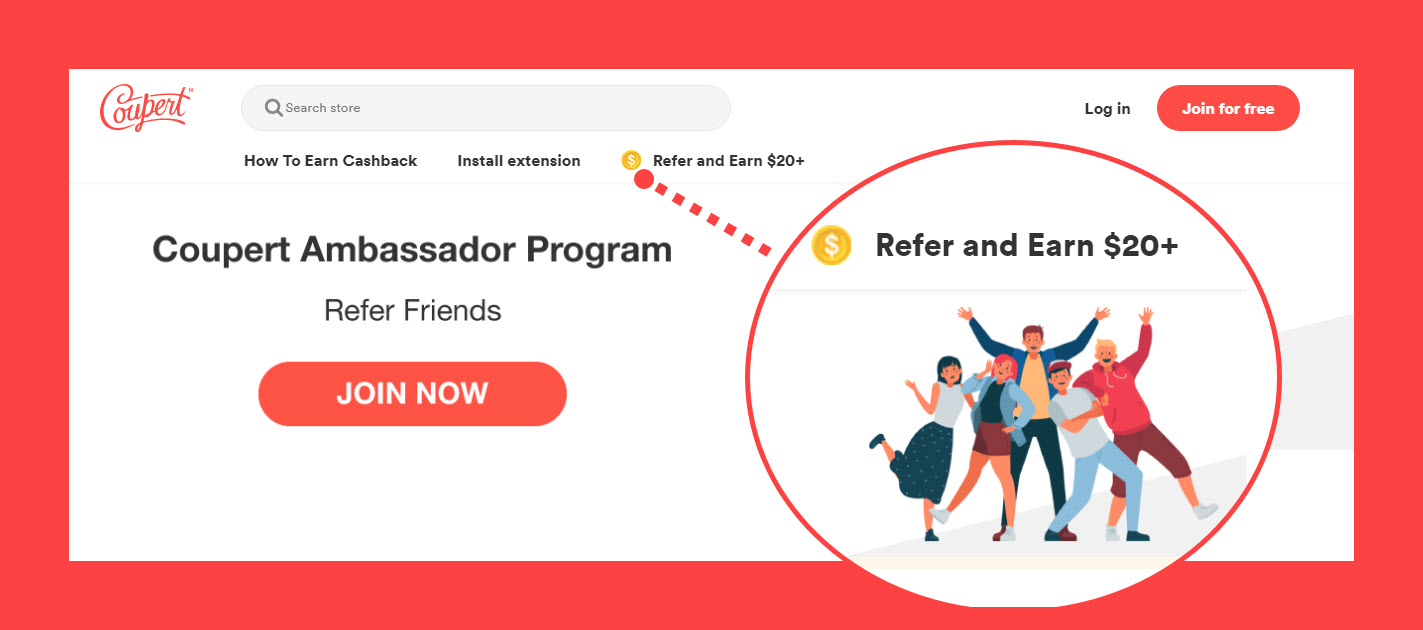 More ways to save on Uber Eats
Ordering food on Uber Eats is quite appealing because it's the gateway to convenience. You can avoid the hassle of cooking on your own or going to the restaurant and waiting in the long queue. But to some extent, it's a little expensive because you need to pay for the delivery fee.
So except looking for the promo codes, are there any other ways to save money on the Uber Eats orders? Definitely yes! In this post, we'll share 7 simple ways you can take to pinch your pennies while extracting the pleasure of food delivery.
1. Refer a friend to Uber Eats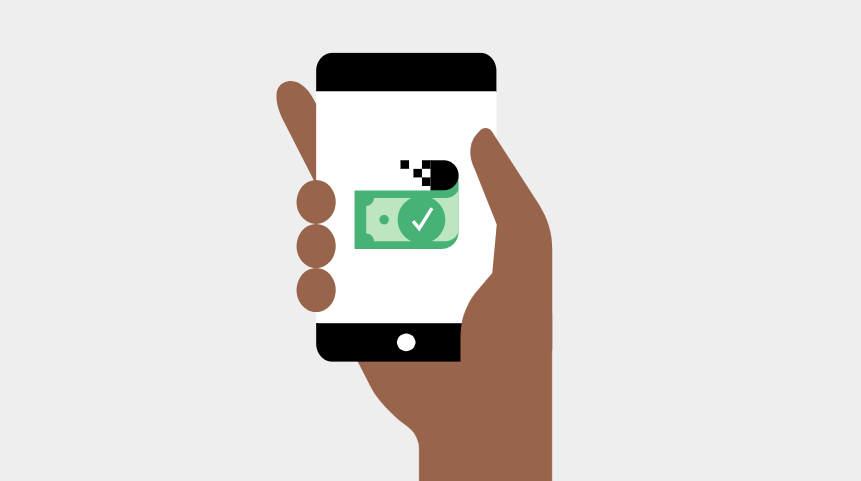 Uber Eats encourages users to participate in its Referral Program to grow its customer base. So as an existing user, you can take advantage of the referral bonus by inviting your families or friends to create an account on Uber Eats.
How to share your personal referral code
1) Open the Uber Eats app and tap on the Account tab.
2) Tap Get $ off your order (Value might change from time to time).
3) On the screen, you'll see your referral code. Till then, share it with your friends via social media or simply through text messages.
Once your friend completes signing up, you'll earn your referral reward. It's automatically added to your account. But it is not transferable, has no cash value, and might expire. So remember to apply it to your next order before the expiration date.
2. Share an Uber Eats delivery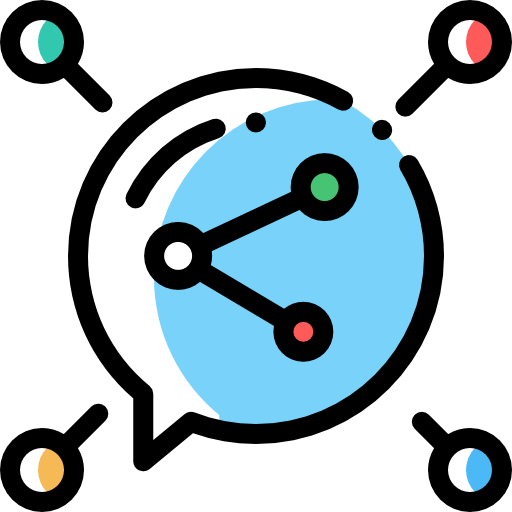 There is a $0 Delivery Fee section on the homepage of your Uber Eats. The restaurants listed are the ones users from your nearby neighborhoods are ordering from. When you order from one of them, the delivery driver will pick up and deliver your order along with the rest in your area, all in one trip. It slightly increases your wait time but you aren't charged for the delivery fee.
While enjoying the free deliveries, you can't spend too much time scrolling through and choosing the items, for the available restaurants will refresh instantly.
3. Purchase an Eats Pass for free deliveries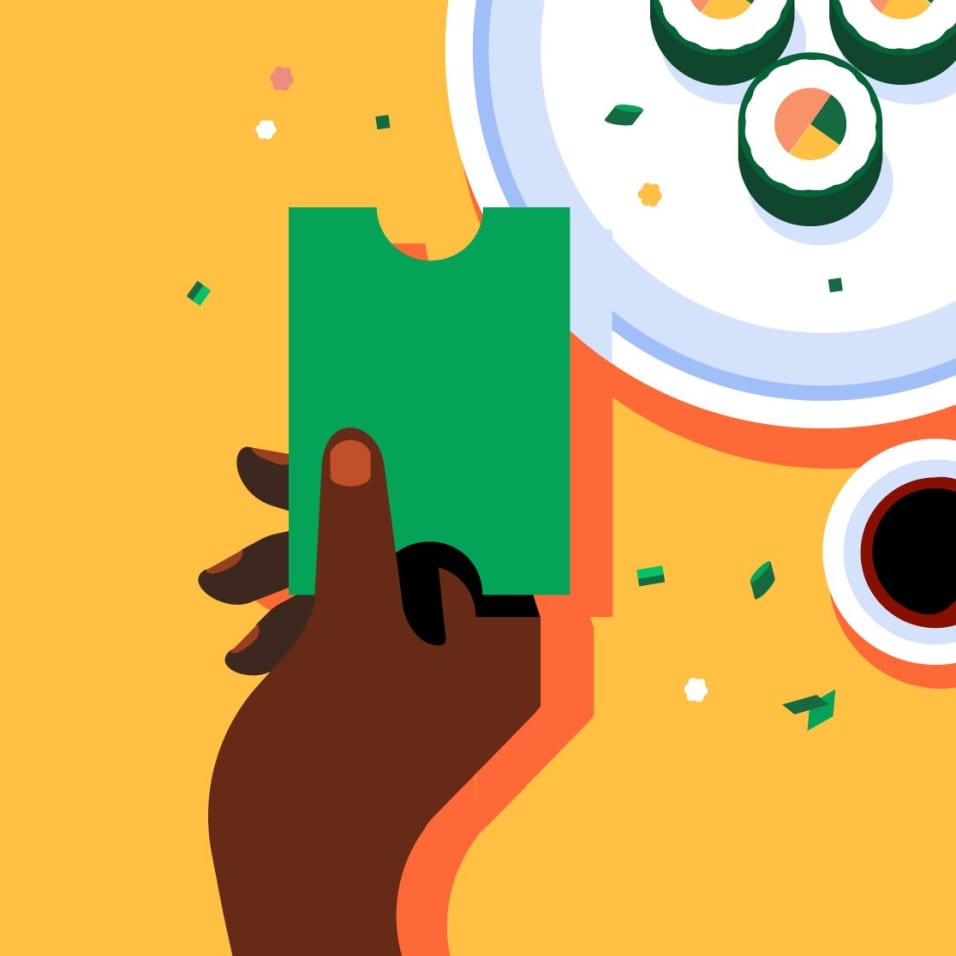 If you're a food delivery enthusiast, signing up for Eats Pass can help you save a ton of money. It's a monthly subscription for $ 9.99/month.
Benefits for Eats Pass subscribers
Free delivery on all orders over $15
5% discount on all orders
How to purchase
You can access Uber Eats directly from the app.
1) Open your Uber Eats app.
2) On the bottom menu bar, tap your profile icon.
3) Tap Eats Pass and follow the prompts to subscribe.
Please note that to subscribe to Eats Pass, you need to have the latest version of the Uber Eats app. So before that, head to the App Store or Play Store to check if there's an update available.
How to cancel
Canceling the subscription is pretty easy but please note that you need to cancel it at least 24 hours prior to your next scheduled payment to avoid any further charges. If you cancel it, you'll still have access to the benefits until the end of the current billing period.
1) On the bottom menu bar, tap the profile icon.
2) Tap Eats Pass.
3) Scroll down to find the Auto-Renew toggle and turn it off.
4) When a pop-up asking you if you want to turn auto-renew off appears, tap Turn Off to confirm your cancellation.
4. Choose Pick-up or Dine-in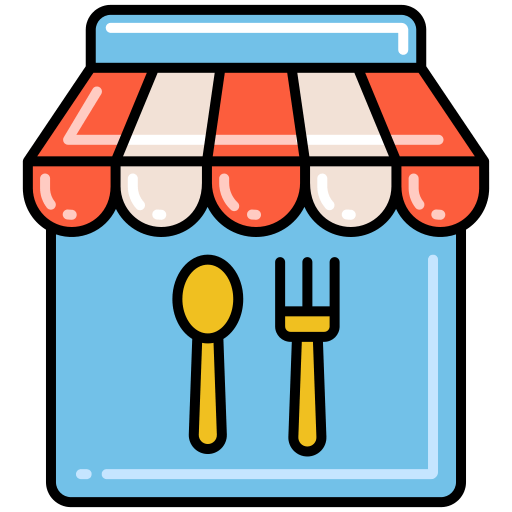 If you just don't want to wait in lines, you can choose the dining mode, Pick-up or Dine-in. Both allow you to pre-order and pre-pay. And you can select the "ASAP" order or the "SCHEDULED" order. Once the food is ready, you'll get the notifications. They really save your time and money by eliminating the delivery fees.
5. Check for credit card offers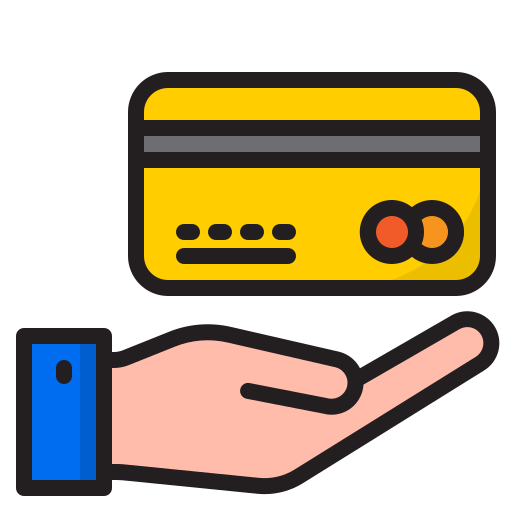 Some banks have collaborations with Uber Eats to grow their business. For example, Apple Card adds 3% cash back for Uber Eats users. So to get the benefits, you can add Apple Card as your default payment method. When your order status is Completed, the cash back will be added to your Apple Cash balance.
6. Purchase Uber Cash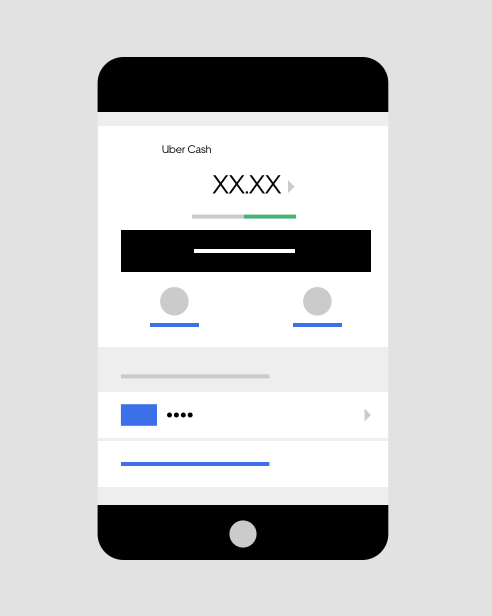 Uber Cash is a payment method that can get you some discounts when you add funds to your account. And those purchased funds never expire. Though it can be used for all services, including Uber Eats, it can only be purchased through the rideshare app, Uber. Namely, you need to download the Uber app first, then follow these simple steps:
1) In the upper left corner of your app, select the menu icon.
2) Tap Wallet > Add Funds.
3) Pick the amount you'd like to purchase.
4) Select the Payment Method for the purchase.
5) Tap Purchase.
7. Compare prices
If you're a bargain hunter, then take some time to compare prices. Prices vary from restaurant to restaurant even for the same food. So before you confirm an order, try to compare the prices in order to get the best one. It's time-consuming but when every dollar counts, you'll find it's worth it.
Conclusion
We're living in the era of technology where almost everything is done online. With Uber Eats available on our phone, online ordering becomes super easy and even cheaper. To get more valid promo codes for your orders, check threads on Reddit for a regular basis.