Free Texas License Plate Lookup 2023 Report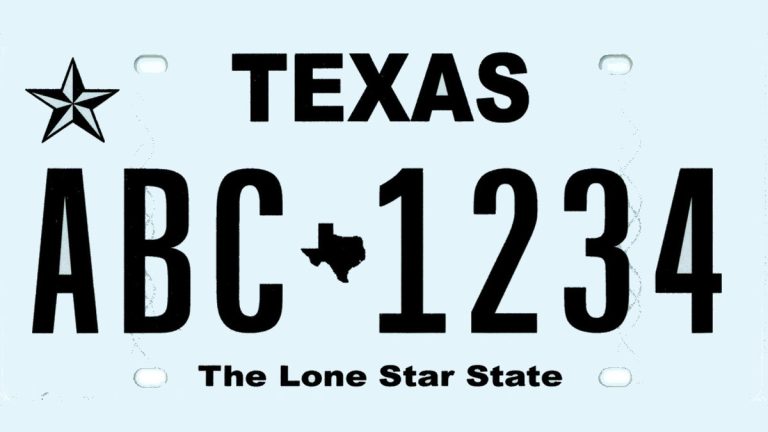 License Plate Lookup
Get a detailed vehicle report by License Plate
The Texas Department of Transportation (TxDOT) is a government agency formed in 1991. It used to administer vehicle registration, but this function has been transferred to the Texas Department of Motor Vehicles. Texas DMV is also responsible for driver's license renewal, license plates, and vehicle buying or selling. If you want to run a TxDOT license plate lookup and can't figure a way out, check this post.
What information can you get from TxDOT or Texas DMV?
Currently, TxDOT is associated with the construction and maintenance of the state's immense state highway system, rail, and public transportation systems. Though most vehicle-related functions have been transferred, you can still find the open records request on its webpage. Besides, you can also get crash reports and records from TxDOT.
But, if you prefer other services involving vehicles, check Texas DMV. Here are what what it provides on this website:
Vehicle registration;
Renew driver's license at DPS;
Buying or selling a vehicle;
Get a copy of your vehicle title;
License plates;
Regional service center appointments;
Address change;
File a complaint.
What's more, you can roughly calculate your vehicle's value by entering a VIN and odometer.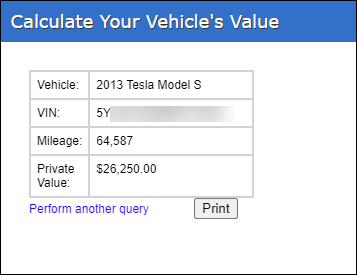 However, in terms of driver's licenses and driver records, you may need to turn to the Texas Department of Public Safety, which may charge you fees.
How to run a TxDOT license plate lookup?
As you can see, you can obtain valuable information from government websites, but it may be time-consuming and exhausting since you need to browse different portals.
Apart from official ones, you can give a shot to third-party tools.
Option 1 BeenVerified
As a top-notch people search tool, BeenVerified enables people to search for a person, house, or vehicle by a mere name, phone number, email, address, username, license plate, and VIN.
You can find everything you want within one generated report. Part of the report may include accidents & salvage records, vehicle specifications, market value, theft records, recalls & warranties.
Here is how to generate your unique report:
1. Head to BeenVerified website. Fill in the license plate and state and click Search. Or, you can just enter it in the search box below.
(You can also search for other license plates registered outside Texas.)
License Plate Lookup
Research a Vehicle by License Plate
2. You'll be redirected to a new page. Wait for a while and your report will be ready.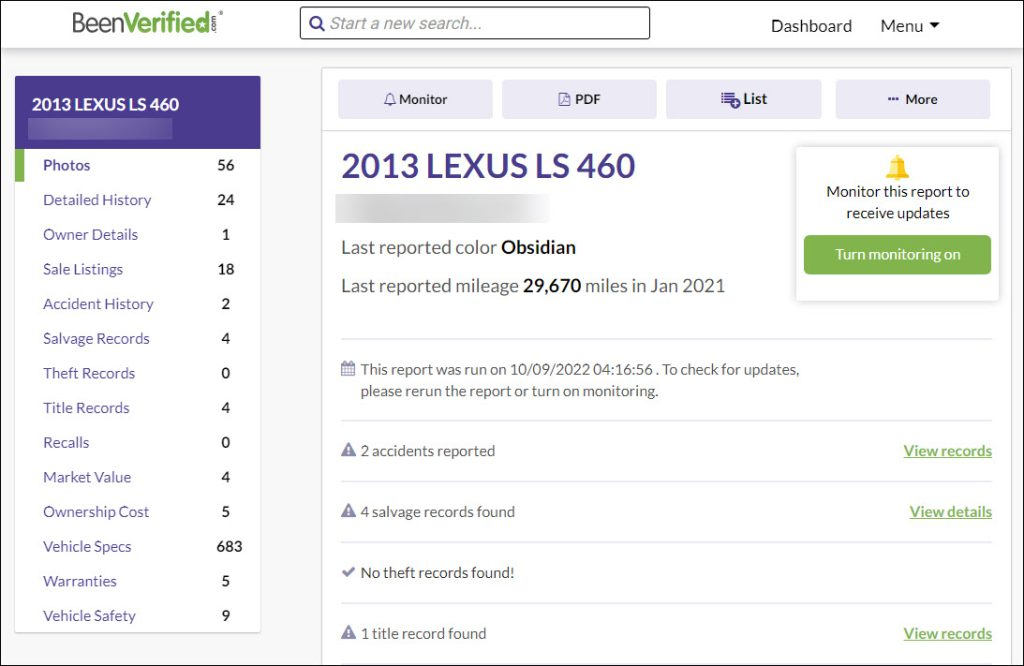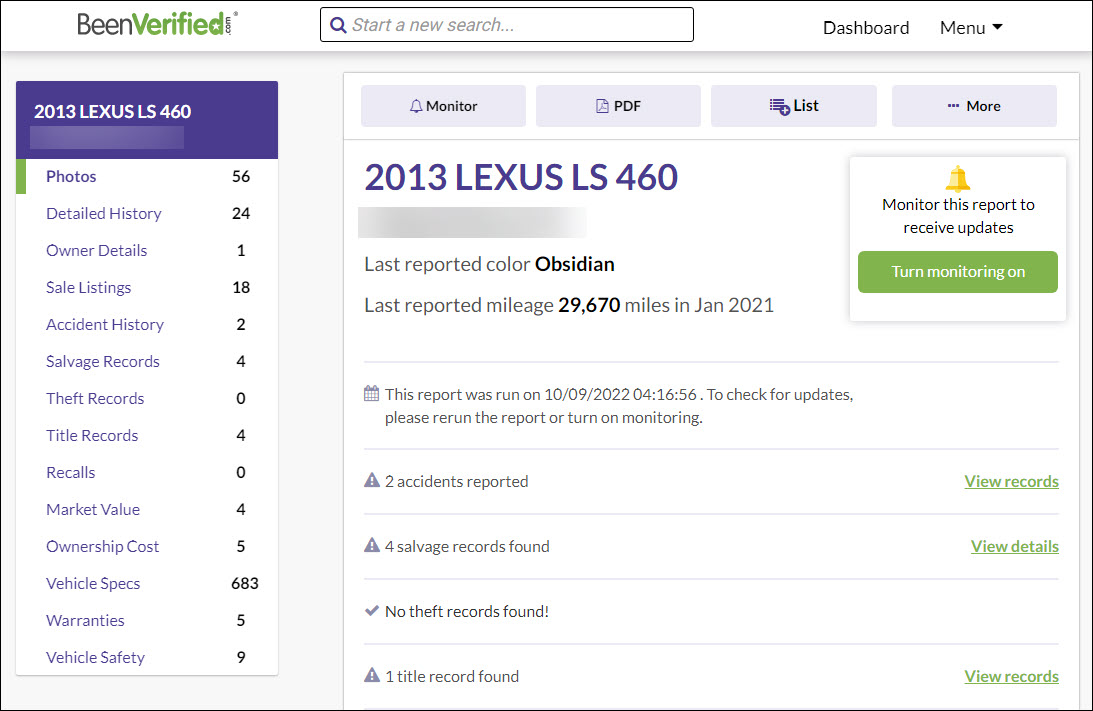 If you're going to buy or sell a used car, this report will absolutely help you price this car better because you can have a well-rounded understanding of the car's situation.
Search by VIN number can render you the same result. It's up to your choice.
Though BeenVerified is not completely free, you can run 100 reports for only $1 with its 7-day trial. Just cancel it before the trial expires.
Option 2 Bumper
Bumper is your another choice to run a TxDOT license plate lookup. You can start the research by entering a VIN, license plate, or vehicle's year, make, and model. Every week, thousands of people run reports on it to access public data collected from authorized providers such as NMVTIS, JD Power, and NHTSA.
Likewise, all you need to do is visit Bumper's webpage and enter a license plate. Its system will sort through the large database and return any info matching your search. You'll get a well-organized report to find out vehicle details.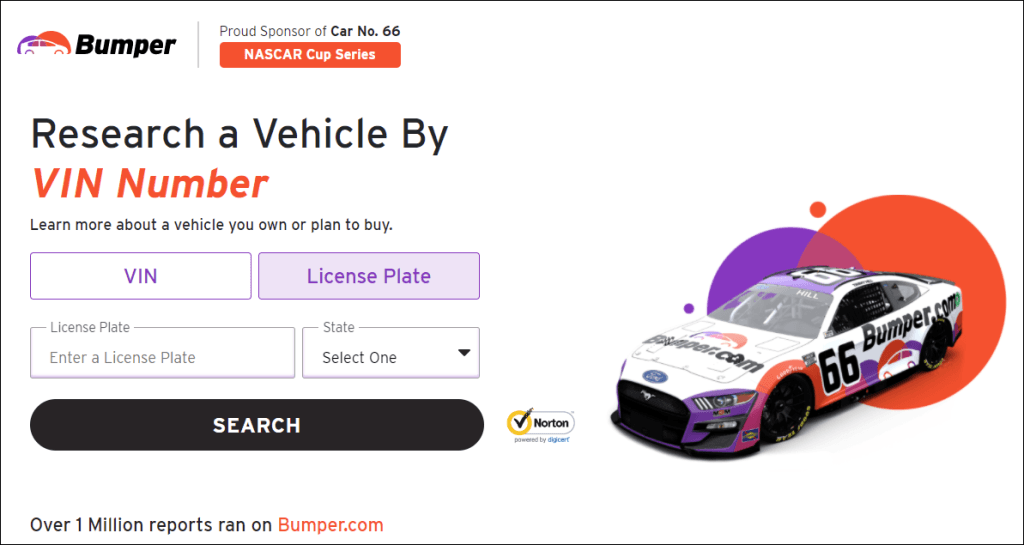 Similarly, Bumper also offers a 7-day trial for $1. But its report amount is unlimited.
Changes in Texas license plate
Back in 2000, the Texas license plate contains only 6 characters.
The first digital, general-issue license plate was launched in June 2009, marking the beginning of the 7-character plate number with full color and full-plate graphics.
However, law enforcement does not favor this design. So in July 2012, "The Texas Classic" is introduced to provide the highest public safety protection. Its two highly visible security threads are embedded into the plate sheeting, making it easier for law enforcement to spot legitimate plates.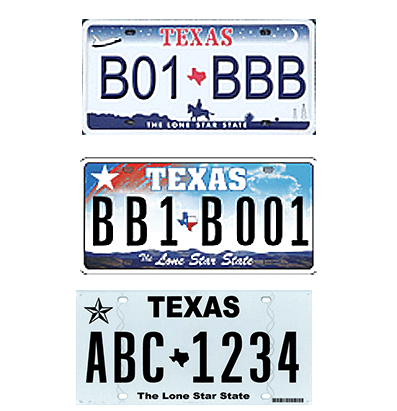 Despite the different formats of Texas license plates, you can still get vehicle reports by researching them below.
License Plate Lookup
Research a Vehicle by License Plate
So far, we hope you have obtained all the information you want about your vehicle through the websites above. If you have any other questions, please don't hesitate to leave a word below.