6 Best Ways to Find Someone's Twitter Account by Email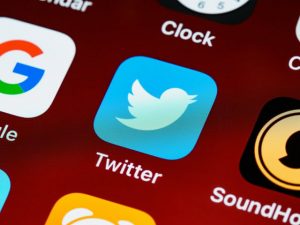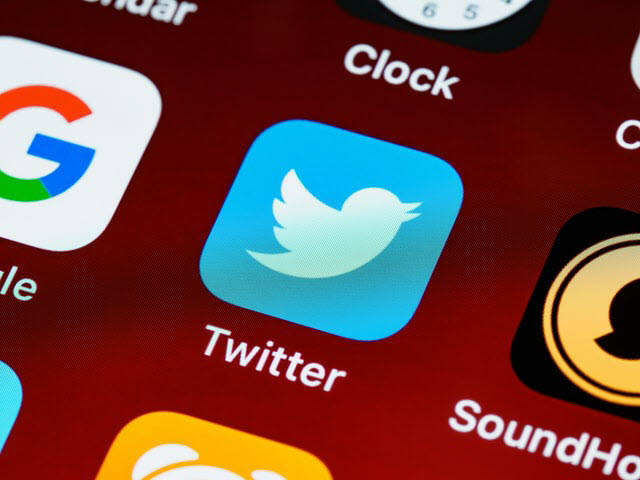 Twitter Account Finder
Enter email address to find Twitter account.
Wondering how to connect with a friend on Twitter with an email? Don't worry. In this post, we've put together 6 ways to help you find someone's Twitter account by email. Quickly & easily…
1. Search here
The easiest and most effective way to search someone's Twitter by email is to do it right here:
Email Search
Find anyone on Twitter and 55 more social networks.
All you need to do is enter their email address, then the engine will find its associated Twitter account and a wealth of owner info for you.
2. Search the email address on Twitter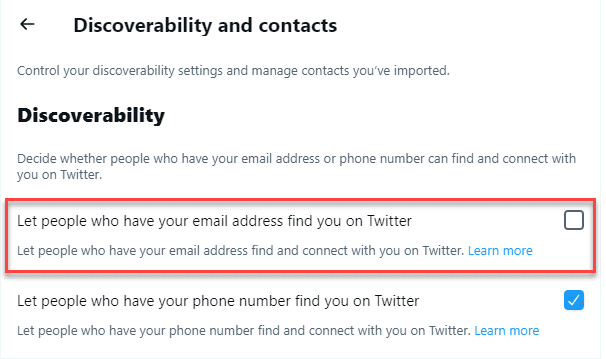 In order to help you build connections, Twitter makes you discoverable to others by phone number and/or email address. You can adjust the settings to control how others can find you on Twitter. In the same vein, since you've had the person's email address on hand, by all means, run it on the Twitter search bar. If you're presented with the associated accounts, congrats – you can now connect with the person on Twitter.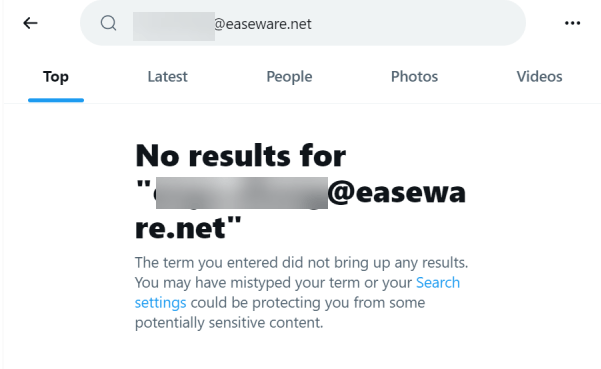 If, however, the user turns off Let people who have your email address find you on Twitter, the search will come up empty. In this case, you should try other approaches in this post.
3. Find someone on 55+ social networks with BeenVerified

Curious about not just the person's Twitter account, but also their footprint on other popular social networks? BeenVerified will just help you tickle that itch.
BeenVerified is an all-rounded social media finder that can help you find available social media accounts linked to an email (Twitter included). By searching an email address at BeenVerified, the engine will search the email on 55+ social networks, dig out a whole wealth of public records, and organize them into a detailed report for you.
The whole lookup process is quick, legit, and anonymous. You won't even have to sign in.
Here is how to trace someone's Twitter account by email address:
Enter the email address and hit SEARCH.

Within a minute, the full report of the email owner will be ready and waiting. Normally, the report contains the person's activity on networks like Twitter, personal info, professional background, and other useful info.

4. Social Catfish (Globally)

Starting out as a dating investigation service, Social Catfish isn't just for scoping out online dates. It is also a serious people search engine that includes reverse email search to help you find out what social networks a person has that are associated with an email.
Here's how to use Social Catfish to find someone's Twitter profile by email:
Enter the email address and hit Search.

Within seconds, Social Catfish will find all associated records about the email address owner, which may contain links to their Twitter profiles.

5. Track digital footprint with PeopleLooker

PeopleLooker takes social media searching one step further. As a professional social media aggregator, it supports reverse email lookup on 120+ social networks. This means that if the person you search for has a profile on platforms such as Twitter, Facebook, Instagram, Tinder, Snapchat, or Bumble, a search at PeopleLooker will reveal them all.
Go to PeopleLooker Email Search.
Pop the email address into the search bar and hit Search.

Wait as PeopleLooker fetches matching accounts with the email address and compiles all found information into an easy-to-read report for you.

6. Deep social profile search with Spokeo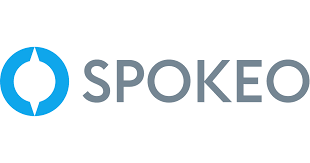 Spokeo is a powerful portal that gives you access to a person's public info at the click of a search button. And just like PeopleLooker, it is capable of searching on 120+ social networks, which makes it a great alternative if the very person you searched somehow slipped the cracks of some people finders' databases.
Here's how to use Spokeo to find the Twitter account linked to an email address:
Go to Spokeo email search page.
Enter the email address whose social profiles you wish to uncover and SEARCH NOW.

You'll get all profile matches for the email address with a photo which you can relate to. Click on the corresponding links for each social network, and you'll be directed to the person's profile.

---
That's the end of this post. Hopefully, the 6 methods above have pointed you in the right direction in tracking down a person's Twitter account with an email address.
If you have any questions, ideas, or suggestions, you're more than welcome to leave us a comment below.