Twitter Account Finder | How to find someone's Twitter account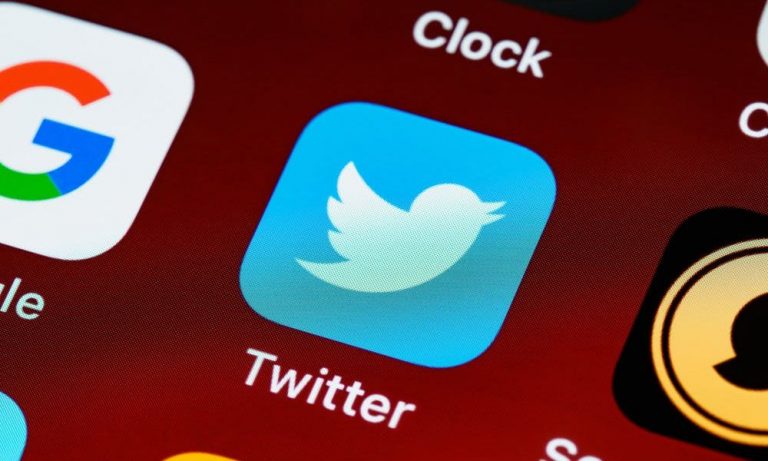 Want to connect with someone you know, or maybe not yet, on Twitter but you don't know how to find their accounts? You've come to the right place. In this post, we'll show you how to find someone's Twitter account, and some helpful tools you can use.
Method 1: Find Twitter account by phone number/Email
If you've got the person's phone number or email, then you can manually search for his or her Twitter account quickly. If the person links his or her phone number or email address to the Twitter account, you may be able to locate the account. However, this method only works when the account holder sets the discoverability to on, meaning that he or she allows others to find the account by phone number or email.
Search by phone number:
To search for someone on Twitter by phone number, you'll need to sync your contact book on Twitter. Then Twitter will show you the accounts of your contacts in the "Who to follow" section.
Here's how to sync your contacts on Twitter:
Go to Twitter's setting, and select Privacy and safety.

Scroll down and tab Discoverability and contacts.

You can sync your contacts on this page. You'll also see the options to allow others to find your account by phone number or email here.

Search by email:
Twitter Account Search
Enter email to find attached Twitter accounts
You can directly type the email address into the search bar on Twitter. If there's no result, then it means the person hasn't connected the email address to the Twitter account. Or, he or she has set the discoverability to off so others cannot locate the account.
Method 2: Use a professional Twitter account finder
If you couldn't find the Twitter account by manually searching the phone number or email, no worries. A professional Twitter lookup tool can help you search for the account and save your time. Not only numbers and emails, you can also search by name, address, username on other social media platforms, etc. Here are some tools that we found most effective and user-friendly:
1. BeenVerified
BeenVerified is one of the best people search tools that specializes in social media search. This tool collects massive social media data and cross-reference it with public records to help you trace a person's digital footprint. It allows you to search for someone's Twitter account with a name, phone number, email address, etc. And the result may include altenative phone numbers and profiles on 55+ social networks.
Step 1: Go to the BeenVerified search page.
Step 2: Enter the person's real name and click Search. (You can also choose to search by phone or email.)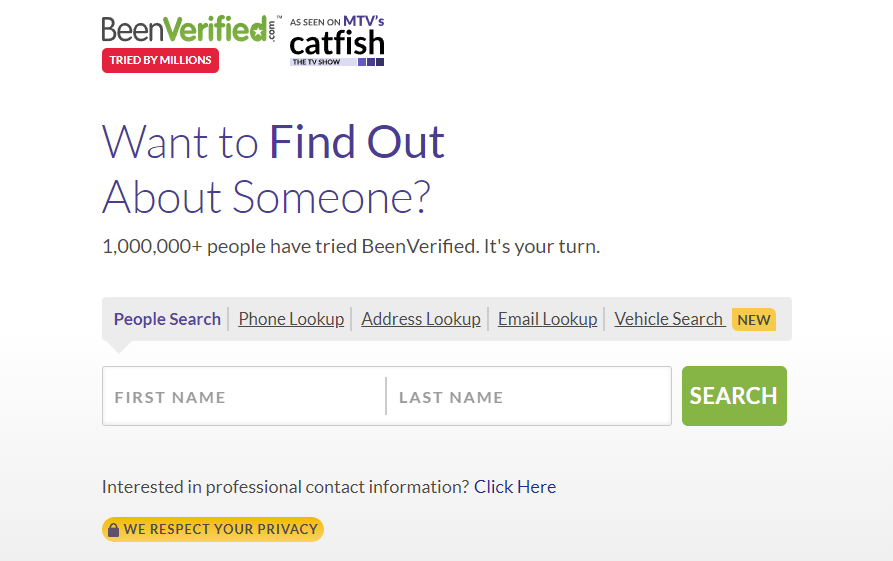 Step 3: Once BeenVerified gets a hit, it'll generate a report containing all the available information about the person. It may reveal the person's Twitter account and the associated profiles on other social media sites.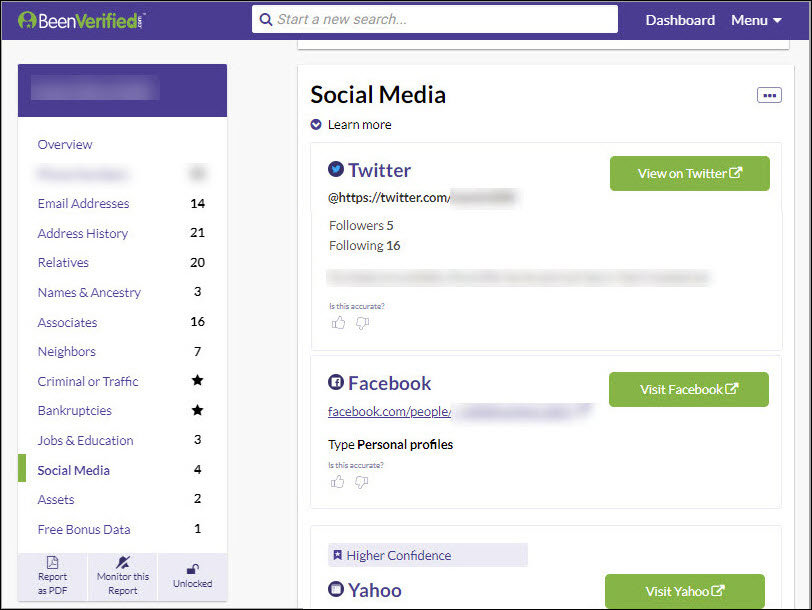 Note: If you know the person's username on other social media platforms but it doesn't show up on Twitter, BeenVerified can help with that too. With a reverse username lookup feature, you may see the social profiles of someone behind a username.
2. Social Catfish
Another useful website you can try is Social Catfish. As the name suggests, this site specializes in finding social media accounts and all the relevant information. Many people actually use this site to look up their online dates to protect themselves from romance scams and catfish. Similar to other people search tools, on Social Catfish, you can search for someone's Twitter account by name, email, phone number, username, etc.
But what's more appealing, is that Social Catfish has a reverse image lookup feature. If a photo someone posted on Twitter has also been posted somewhere else online, this site may help you find it.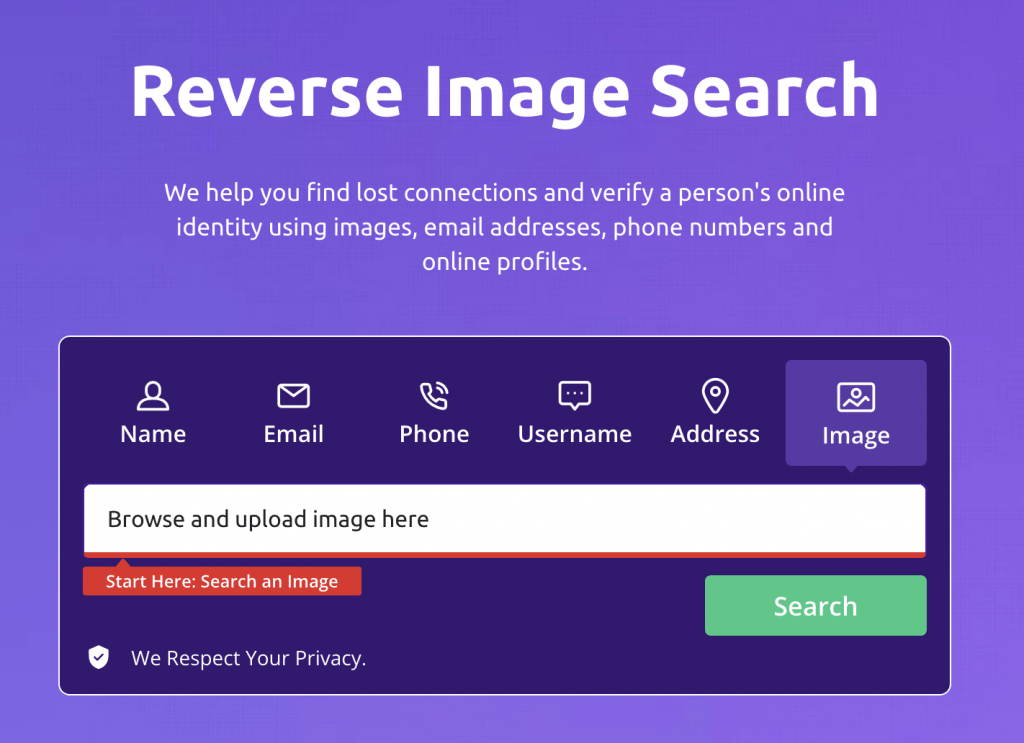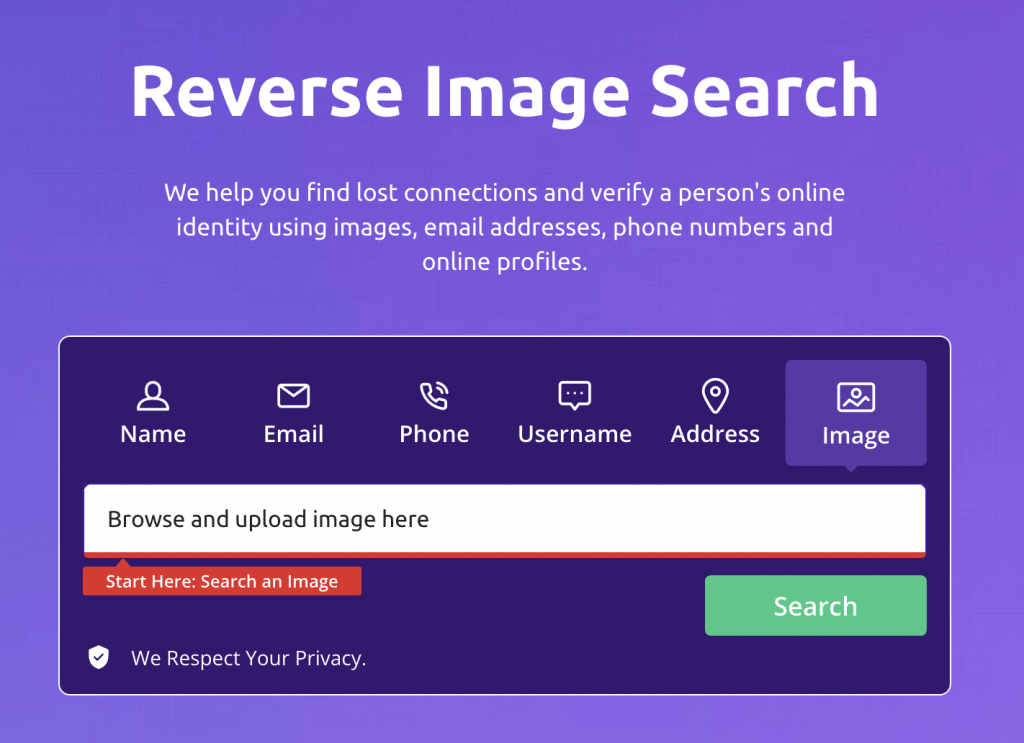 ---
That's it for this post. To find someone's Twitter account, you can start from searching on Twitter itself first. When that doesn't give you luck, a professional Twitter account finder like BeenVerified and Social Catfish may help you search for the result more effectively.