Trove Promo Codes & Free Items [2023]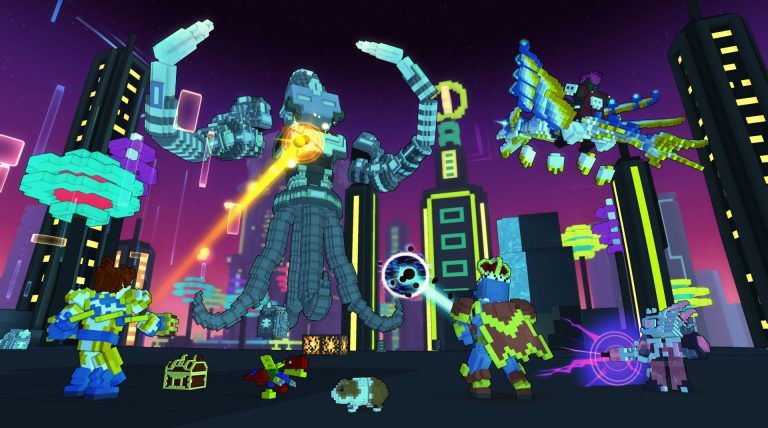 Trove Redeem Codes can help you redeem free game items. If you are looking for some active codes to redeem in Trove, this post is specially written for you.
The codes here can be redeemed on any platform, including PS4, PC, Mac and Xbox One. If you're gaming on PC or Mac, simply go to the Trove redemption center, but for consoles, you'll need to do some extra work.
List of Working Trove Redeem Codes
Here's a list of Trove redeem codes. Keep in mind that codes may eventually expire so be sure to use them as soon as possible. If you find any code that doesn't work as expected, please tell us in the comment so we can remove it. Thanks!
| | |
| --- | --- |
| CODE | REWARD |
| FQDY-WQYC-WPN6-9LLT-RY9G | Hot Dog Mount |
| MPJ7-LFWP-P7FF-Y9QW-GF6Q | Hexflame Harrier Mount |
| 2DDK-2EYP-HLGX-9HWL-EXQN | Class Coin for players under mastery 20 |
| 6Q6X-DD3Z-3MWN-6LWL-66XE | Salt Sower Mount |
| 7XRG-FPHE-Y7XZ-NL7E-NYN9 | Sanctuary Shuttle Mag Rider |
How to Redeem Trove Codes
To redeem Trove codes for the PC or Mac is very easy. Follow the instructions below:
Go to the Official Trove Code Redemption page.
Paste the code you want to redeem to the box.
Follow the prompt to log in to your Trion Worlds account to finalize redemption!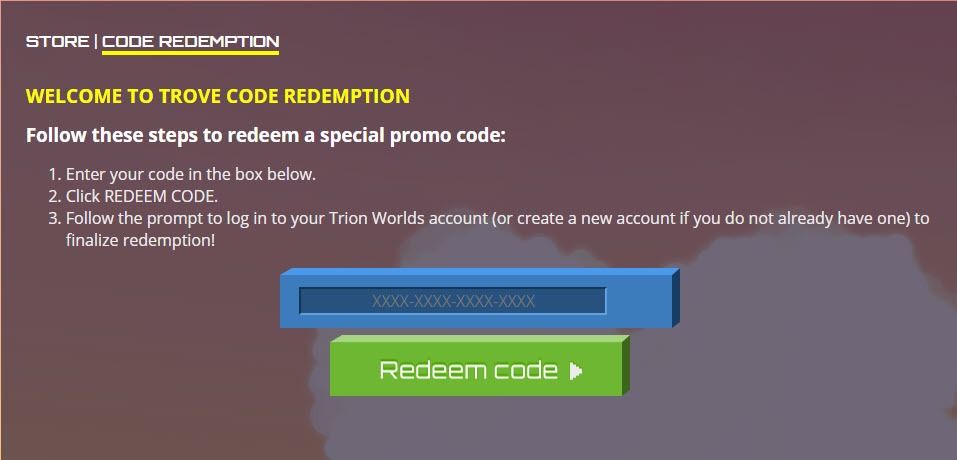 You'll need to take an extra step if you're gaming on a Xbox One or PS4. Here's what to do:
Go to the Trove Glyph Account Management page and sign in to your account.
If you're on a Xbox One, click Connect with Microsoft; if you're on a PS4, click Connect with Sony.
Enter the email and password you use for your Xbox One or PS4 account and accept the linkage.
Your Trove console account and Trion World account should now be linked.

How to Get Trove Promo Codes & Free Stuff
Trove promo codes are released from different resources. You may get them from promotion sites such as gameitems.com, Facebook, forum events, etc.
Currently, there's one Trove giveaway on gameitems.com that gives you a free Hoddod Mount. You'll need to navigate to the event page then follow the instructions to claim your gift.
Conclusion
Hope you all have fun with these! We'll add more codes to the list once there're new ones comes out. If you want to stay ahead of the curve, don't forget to bookmark this page and check back! Feel free to leave a comment below if you have any questions or suggestions!