Troubleshooting Apps & Repair Tools for PC/Phones | Easy to Use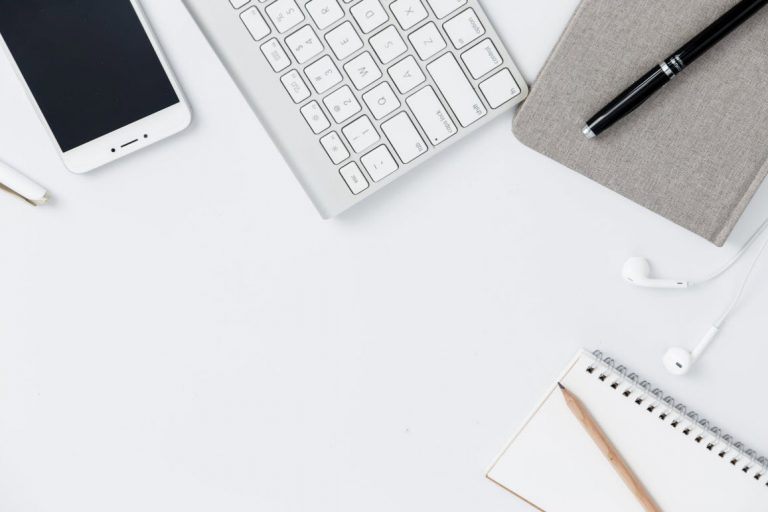 It's quite a bummer when your computer is running into glitches. At that moment, you usually have three choices: a) fix the computer by yourself, b) take it to the local repair shop, and c) buy a brand new machine. Obviously the latter two may cost you much more money than the first one; and in most cases, you could try fixing it by yourself if there's only a minor issue (but there's also an outside chance you could break your PC).
To save yourself a coin or two, you'll need to spend more time and effort tinkering with the computer but honestly, where should you start from? For one thing, you can search for reliable guides and instructions online; for another, use different programs to troubleshoot different issues. Although the Windows system has its own way to fix any trouble (e.g., Device Manager for driver updating, System File Checker for file repairing), the tools that come with the Windows system often fail to work out and that's why many third-party applications are springing up to fill this gap.
Put it simply, you'll need some apps to keep your computer working in tip-top shape or resolve most issues automatically, freeing yourself from too much exertion and toil. Here's a list of must-haves:
---
Driver Updater Tool
In case you don't know what device drivers are used for, here's a short video that may shed light on this question:
Now that you've got the answer, you should also realize why drivers are so crucial to your computer. Since numerous issues are actually caused by driver failure, it's important to equip your PC with a driver updater tool. Most people would probably go for free programs of the like, but you can only use limited functions in this way (which is understandable, though); besides, free apps may contain ads, crapware, and even malware that does harm to your computer. So before you make your decision, take note of the security of any apps you come across.
1. Driver Easy
Here are two driver updater tools we'd like to recommend to you: Driver Easy and Driver Booster. As a loyal user and employee of Driver Easy, I won't claim I'm completely neutral but I can assure you that Driver Easy DOES NOT involve any kind of malware or crapware. Not a single ad as well. It also features ease of use, explicit instructions, and a user-friendly interface. However, it's not completely free; you can only use it in full effect after purchasing the Pro version for $29.99/year (tax not included). If you think it's too pricey, worry not – we also offer a 20% discount on this product.
2. Driver Booster
Driver Booster is another recommendation of mine. It's a product of IObit, a company that also provides apps including Uninstaller, Software Updater, etc. Regarding its clean interface, resourceful database, and powerful functions, there's no doubt why Driver Booster has garnered so much acclamation and become widely accepted. Likewise, you need to pay for the Pro version so as to unlock all of its features; but the good news is, we have relevant coupons for IObit products: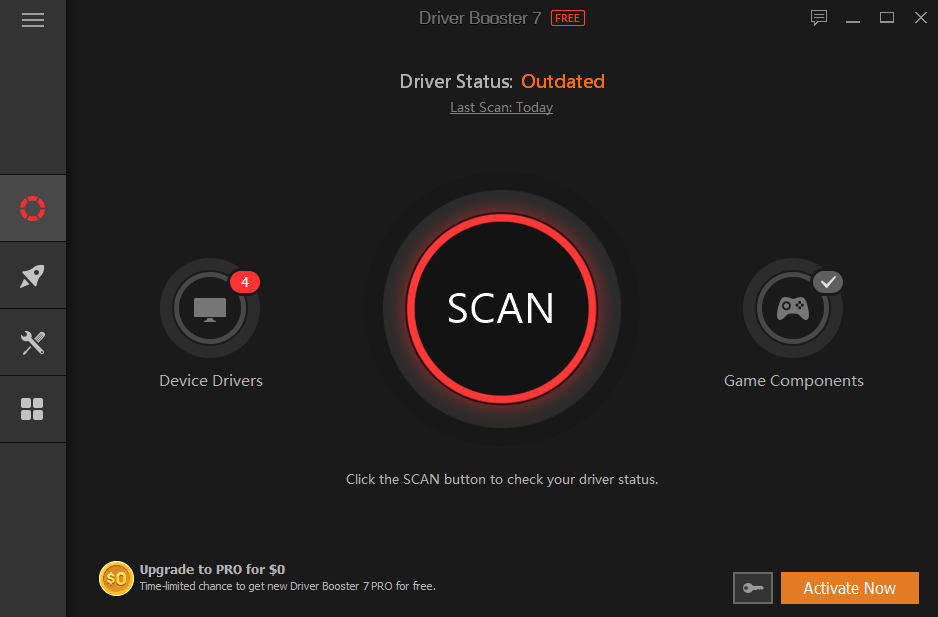 ---
Antivirus Software
Have a feeling that your PC can be easily infected by viruses, trojan, or any other kinds of malware? You're quite right to be vigilant about your computer's security because for some people, computer viruses not only ruin their machines but also pose a dire threat to their privacy. It's OK to let only Windows Defender (an anti-malware component of Microsoft Windows) protect your computer as long as you don't get involved in any risky activities online such as clicking on unknown email attachments, surfing untrusted websites, and installing unauthorized apps. But there's always an outside chance that you'll stumble on a least noticeable mistake. In that case, antivirus software is able to add another layer of protection to your PC.
Note that you should install only one antivirus program; otherwise, different antivirus apps may conflict with each other, causing even more trouble in the end.
Recommended antivirus programs:
1. Kaspersky
Kaspersky is one of the most well-known antivirus programs in the globe. It can detect and destroy most of the malware you may confront in daily life, with a mild risk of mistakenly removing safe files. It also has a wide assortment of related products (may or may not be included in the premium suite) like Password Manager, Security Cloud and so on.
2. Bitdefender
Fairly good malware protection of a reasonable price. Full-featured if you buy the premium version. Have a minor impact on PC while scanning for viruses.
3. Norton
Norton covers a most comprehensive range of cybersecurity solutions, running the gamut from basic malware scanning to identity protection. Despite its relatively high price, it does an excellent job of identifying and eradicating malware.
Other antivirus software you may be interested in:
---
System Optimizer
System optimizers often boast a wide assortment of features, say clearing caches, removing junk/temp files, and blocking bloatware. As its name suggests, system optimizer aims to optimize your PC's performance mainly from two aspects: one is to boost its speed (sometimes including internet speed) and the other is to keep an eye on the cybersecurity. Although it's not as powerful and efficient as antivirus in eliminating malware, it does provide protection to some extent – which is enough for users who don't necessarily need high-level security protection. I won't say system optimizers can be deemed substitutes for antivirus software because their difference in roles is quite explicit; with that said, you should decide whether to use a system optimizer based on your actual situation.
Cleaning up unwanted files, caches, cookies, invalid registry entries and the like (probably best if it's done on a regular basis) is arguably helpful to speed up your PC. You'll see the difference right after performing a complete "house cleaning" as if your old, sluggish machine has reborn somehow. That's no exaggeration for users who have just woken up to the importance of cache cleaning, so if you think your computer has now slowed to a crawl… Just try a system optimizer! (Another fact worth mentioning is that antivirus programs can sometimes run the task of removing redundant files, too.)
Recommended system optimizers:
1. CCleaner
CCleaner does everything you could imagine to clear your PC of junk files from browser history to unused registry entries, but it's for you to decide what should be removed eventually. All in all, this is a handy tool for novices to optimize PC 's performance because it's easy to use and can save you a bunch of time and effort in freeing disk space.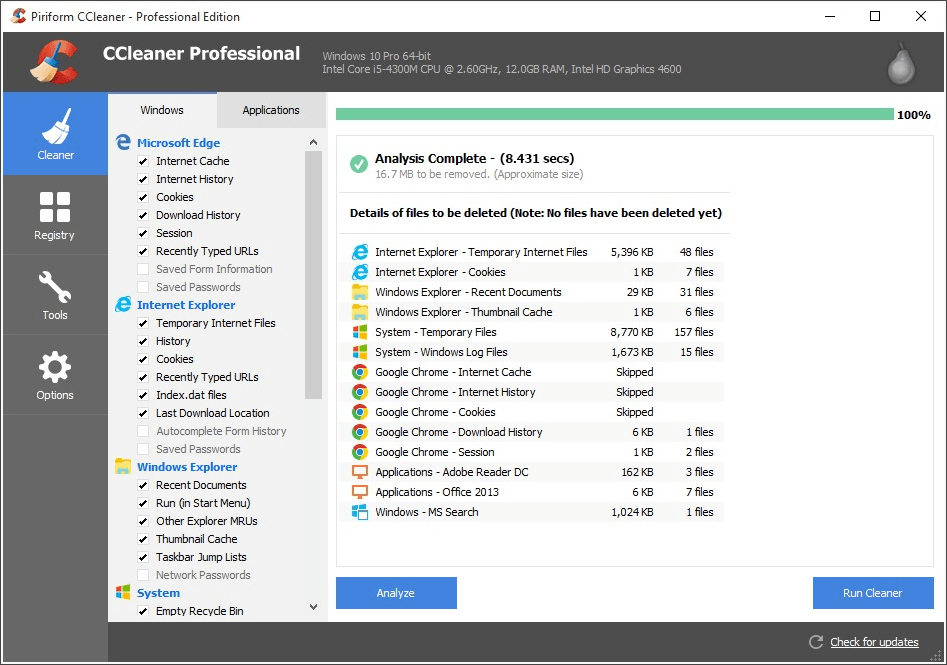 You can use either the Free or the Pro version to purge redundant files, but obviously the latter provides more convenient functions such as automatic updates.
2. IObit Advanced SystemCare
Another widely-accepted product from IObit. The free version helps you do basic house cleaning while the Premium offers further and better help.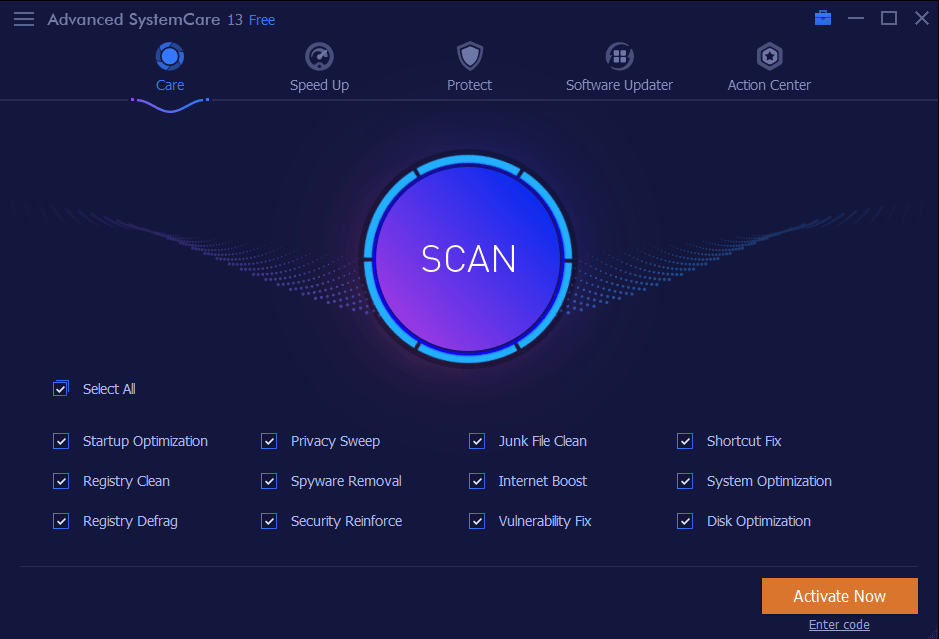 ---
Data Recovery Tool
Is there a remedy for accidental data loss? Surely there is – data recovery tools are meant for a situation like that. Even if you've cultivated a good habit of backing up personal data, there's always a chance you could delete important files by mistake. Unfortunately, cache cleaners (like what I mentioned above) can sometimes make that blunder, too. You could just grit your teeth and put up with it, but before spending a fortune on local data recovery services, you'd like to see if you can fix it yourself (perhaps with a bit of extra help), right?
Enter data recovery tools. Here's what we'll give a thumbs-up:
1. Stellar Data Recovery
Stellar Data Recovery is a dedicated retrieval tool able to recover all known file types in various devices. Although "data recovery" may sound a tad daunting to computer newbies, this app is pretty much easy to use. You can get back whatever you want with just a few simple clicks via the nearly foolproof interface: first, select a file type; then, select where to recover from and let the app scan for any missing files; lastly, click the "Recover" button to restore all your selected files – voila!
2. PhoneRescue
If your lost data were originally stored in phones, then PhoneRescue should be your go-to option. It boasts intuitive UI, wide coverage of file types (e.g., photos, messages), quick scanning, 60-day money back guarantee and so on. Both Android and iOS devices are supported.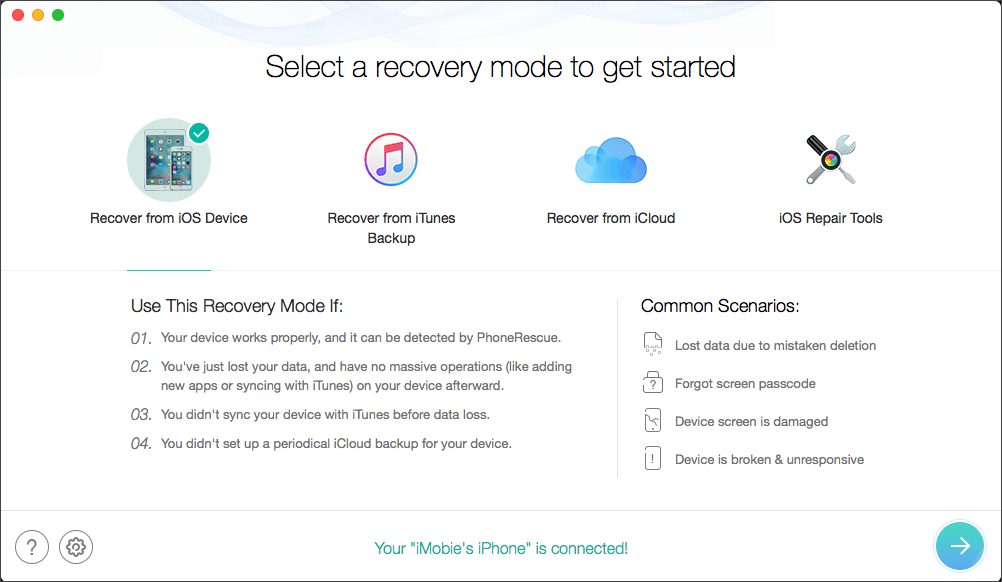 3. Recuva
If you have a tight budget recently, you can try using Recuva to retrieve any lost data. It has limited functions as a low-priced product ($19.95/year), needless to say; but they're enough to use if you're not faced with a disastrous data loss. Compared to its high-priced rivals, Recuva has a smaller coverage of file types, which means you may not be able to recover all missing files with it; besides, it doesn't support macOS. Before you go for the premium version, you could use the free version to test whether it can find all the lost data you need.
Note that Recuva is a product of Piriform, the developer of CCleaner (the app I've mentioned as a system optimizer). After clicking the link above, go to the Download tab and select Download Recuva. Then you'll see more introductions about Recuva.

---
Extra Info: VPN
VPNs may not be a necessity for every computer user, but you've probably never realized what it's capable of. VPN is the abbreviation of Virtual Private Networking, a mysterious yet powerful tool that helps protect your online privacy (only if you have one on your PC). It can encrypt your internet data, hide your real IP address, and protect your personal identity; that's particularly useful when you're surfing the Internet via a public network (e.g., the public WIFI at cafes) to keep any prying eyes off your data. In some cases, VPNs are also used to bypass geographical restrictions (see more in-depth information at [SOLVED] This Content is Unavailable in Your Country).
If you're interested in the benefits of a VPN, here're some of the VPNs we would recommend:
---
Hopefully you'll find one or more apps here that help you resolve computer problems and make the best out of your PC. If you have any follow-up questions or ideas, please feel free to leave a comment below. Thanks for reading!