Trailer VIN Number Lookup | How to Check Trailer VIN Number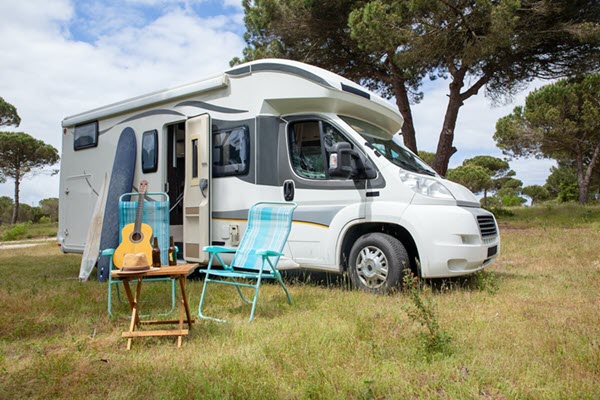 Trailer VIN Lookup
Enter VIN of a trailer to uncover full history report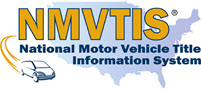 Approved NMVTIS Data Provider
Nothing is more enjoyable than traveling in a recreational vehicle. If you want to buy a perfect used travel trailer and make sure it's worth every penny spent, do some research first. Running a VIN lookup is the best way to dig deep into your desired RV. And this post will show you how to do that step by step.
Where to find a trailer's VIN?
VIN (vehicle identification number) is a unique 17-digit identifier assigned to any road-legal vehicle at the time of manufacturing. That includes cars, motorcycles, trailers, fifth wheels and motorhomes, etc. It not only records a vehicle's key specifications but also other important details such as the ownership history, title transfer, records of accident, theft, damage or maintenance and so on.
There's no standard position of the VIN on travel trailers. To find the VIN number, you could check the metal plate near the tongue, space around the door frames, near the axles or hitch, or take a look at the interior cabinet or the outside storage compartment.
5 ways to run a trailer VIN lookup
The solutions below allow you to do a fast & easy trailer VIN lookup and get a complete picture of a trailer's history.
Method 1 – BeenVerified
BeenVerified is a powerful people finder that features a suite of search tools. By performing a VIN lookup, you can access a wealth of vehicle data. Besides, you can learn about an individual with a name or phone number, or explore a property's details via an address.
Here's how to search on BeenVerified.
1) Go to the BeenVerified Vehicle Search page.
2) Enter the trailer's VIN and click SEARCH. Or start a search by the license plate number.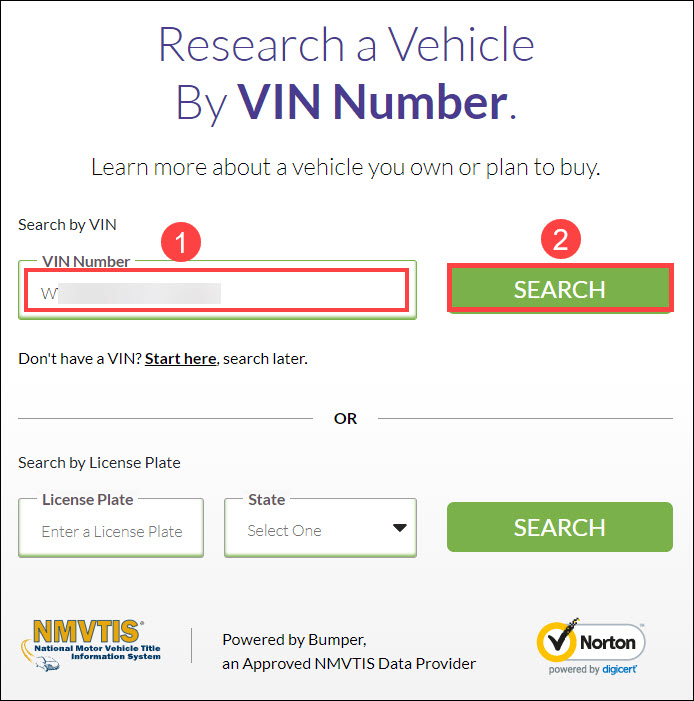 3) Wait a couple of minutes as it scans the database. The report may contain the trailer's specification, accident history, theft records, recalls & warranties, estimated value change, listing and ownership cost over the previous 5 years.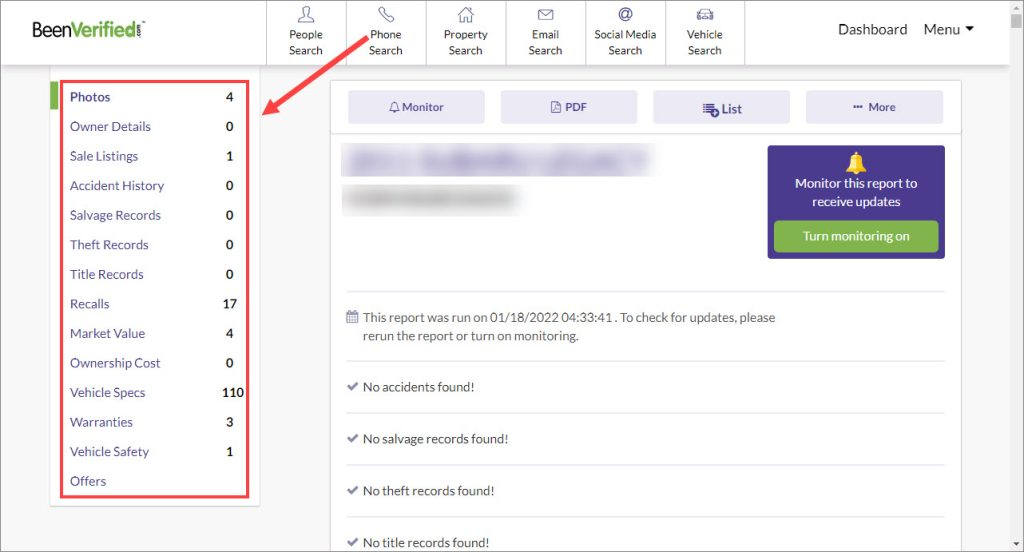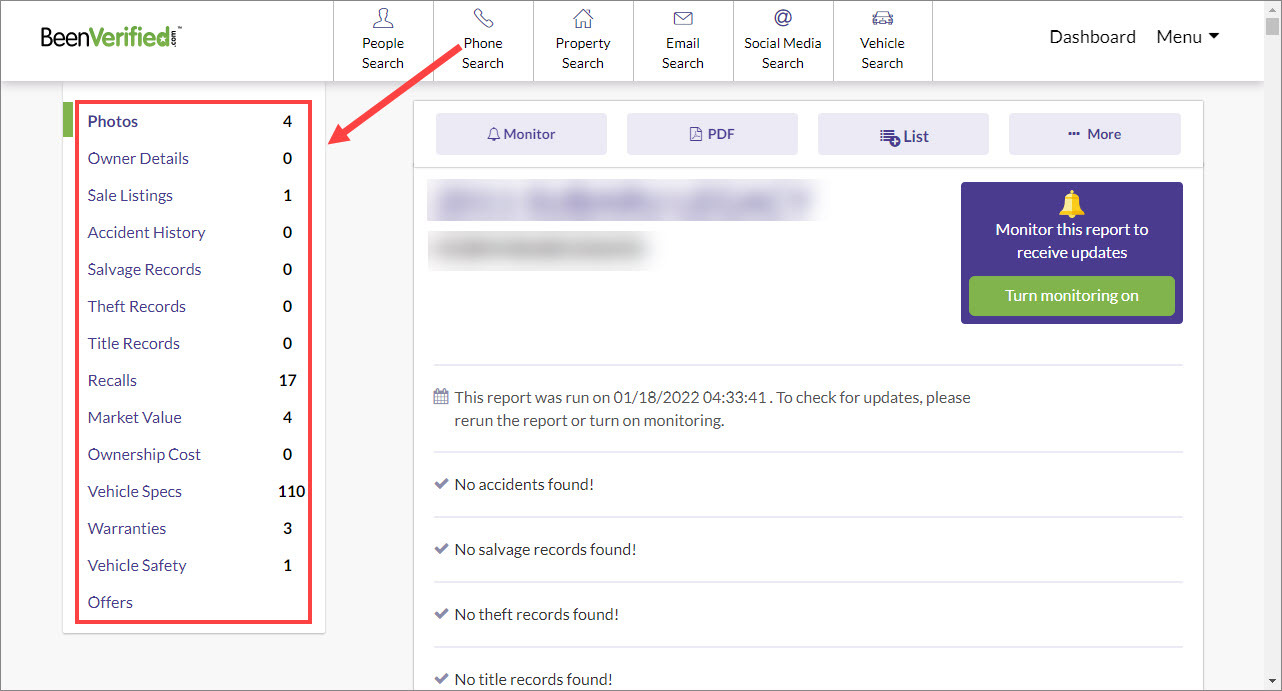 ---
Method 2 – Bumper
Bumper provides instant and affordable access to billions of vehicle information, making it easier for people to buy or sell a vehicle. Whether you want to research a common type of car or RV like trailer or motorhome, it helps you scour the most accurate and reliable data.
1) On the Bumper official website, feed in a trailer's VIN and click Search.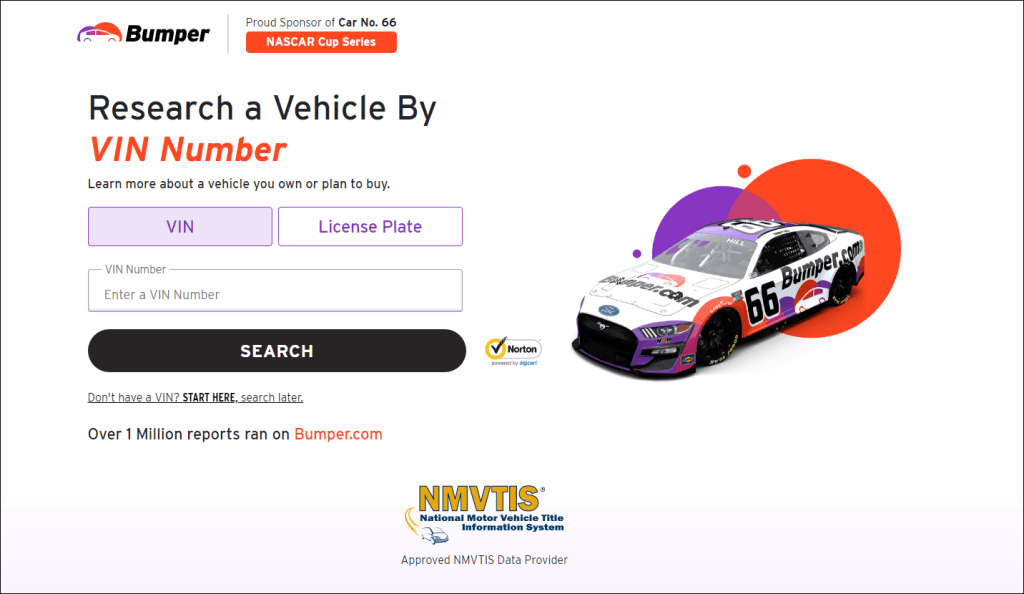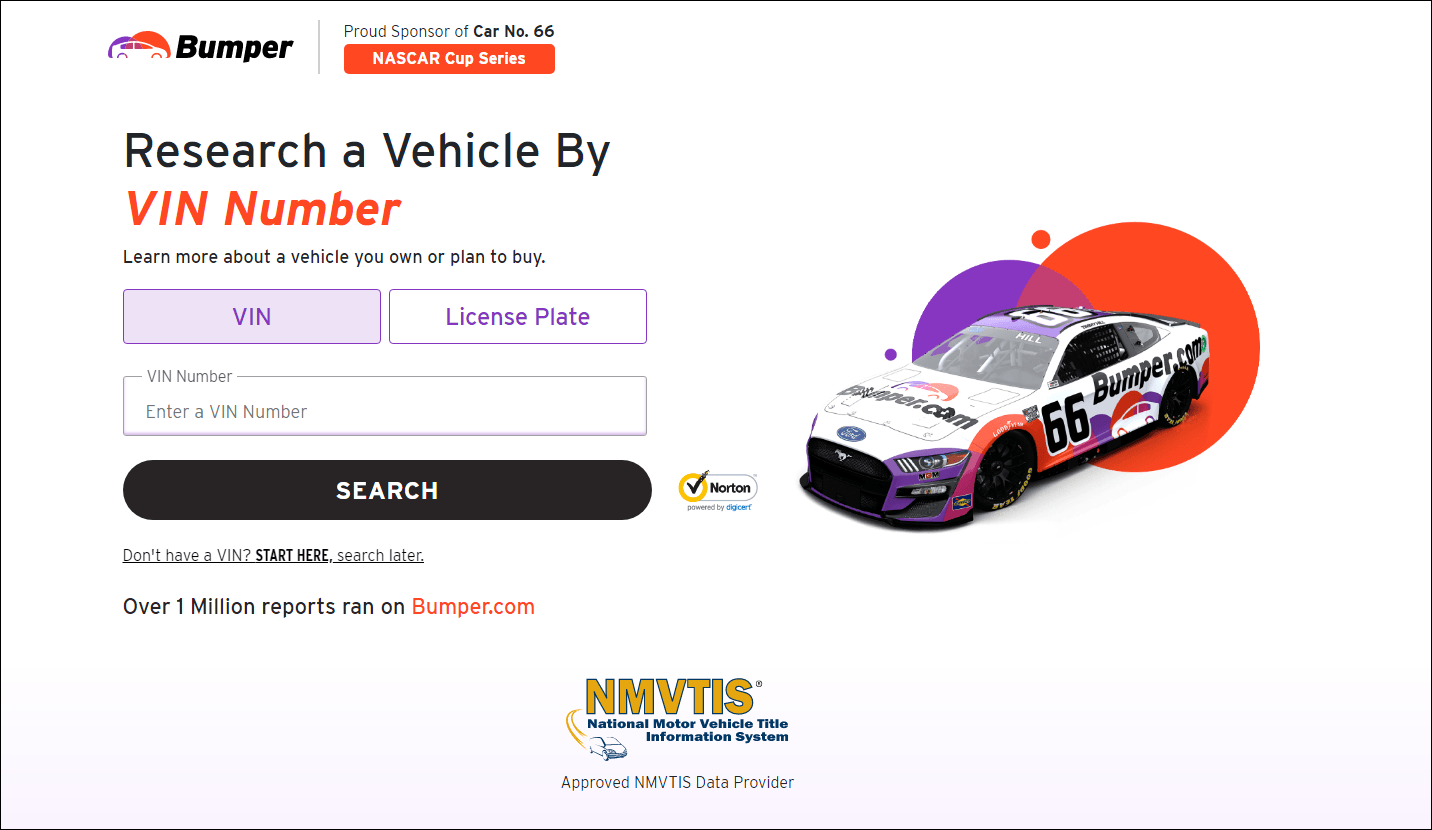 2) Unlock the report when completed. It consists of 15 different categories covering the major events of a vehicle throughout its lifespan.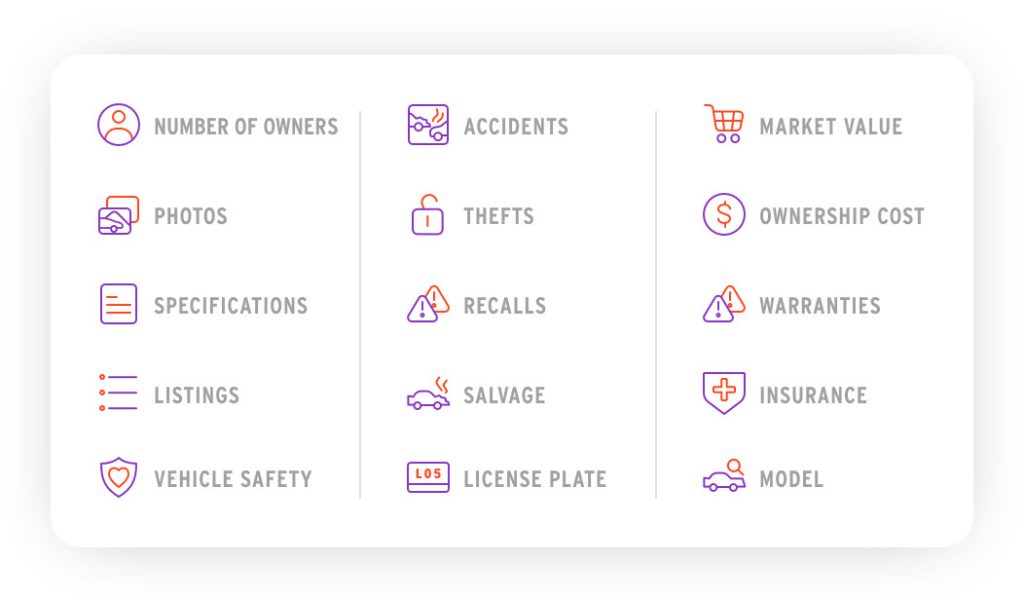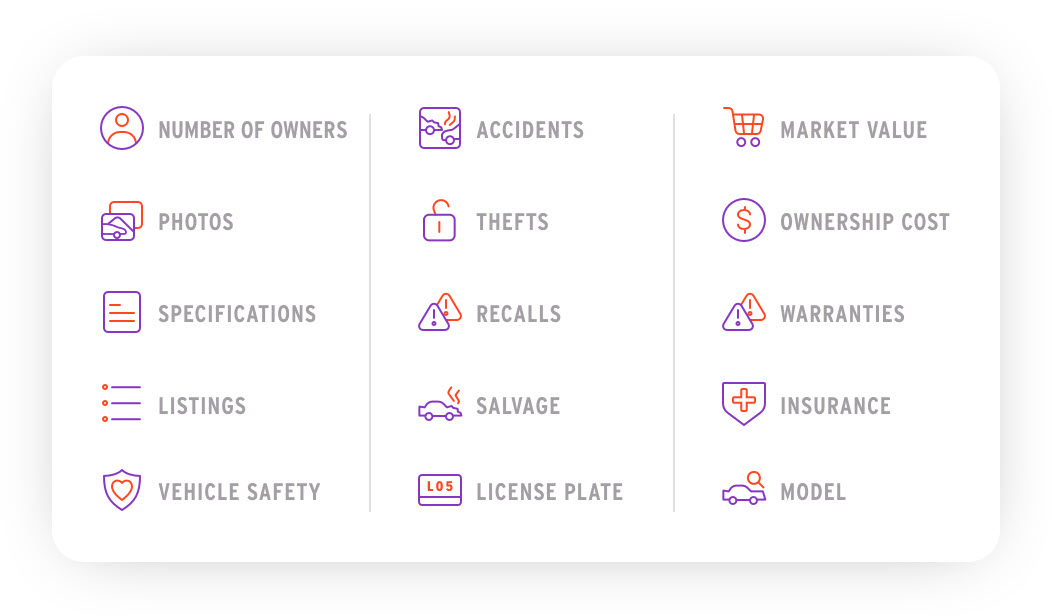 ---
Method 3 – EpicVIN
Founded in 2012, EpicVIN is a leading NMVTIS-approved vehicle data provider. It offers truthful and up-to-date vehicle history reports with valuable information such as the odometer readings, previous owners, damages, accidents, recalls, photos, title information, and more.
1) Head over to the EpicVIN homepage.
2) Type in a trailer's VIN and click Check VIN.
3) The report will collect an extensive list of information, from ownership history, title check, recalls, junk and salvage records, and other details that you'll need to evaluate a chosen trailer.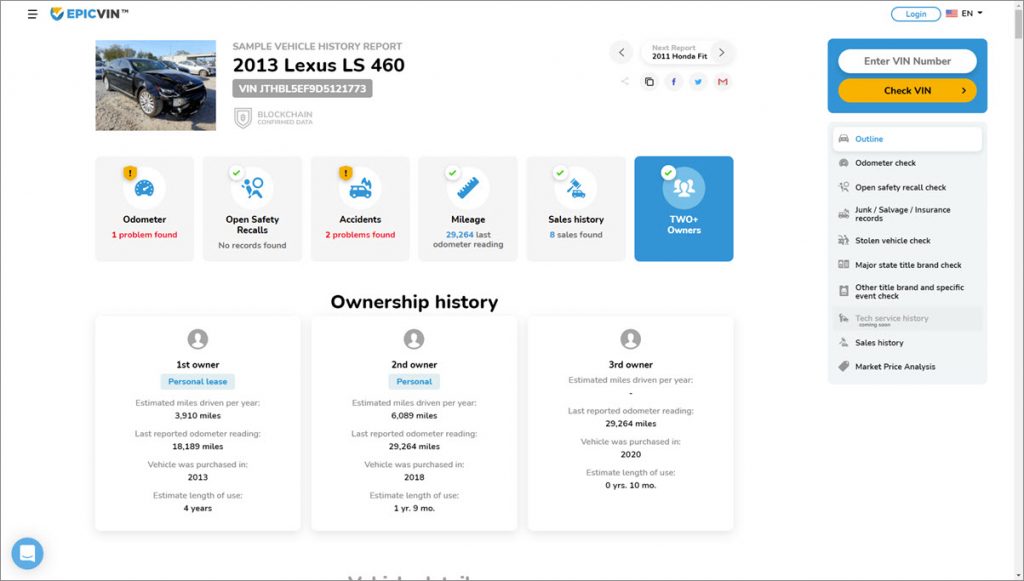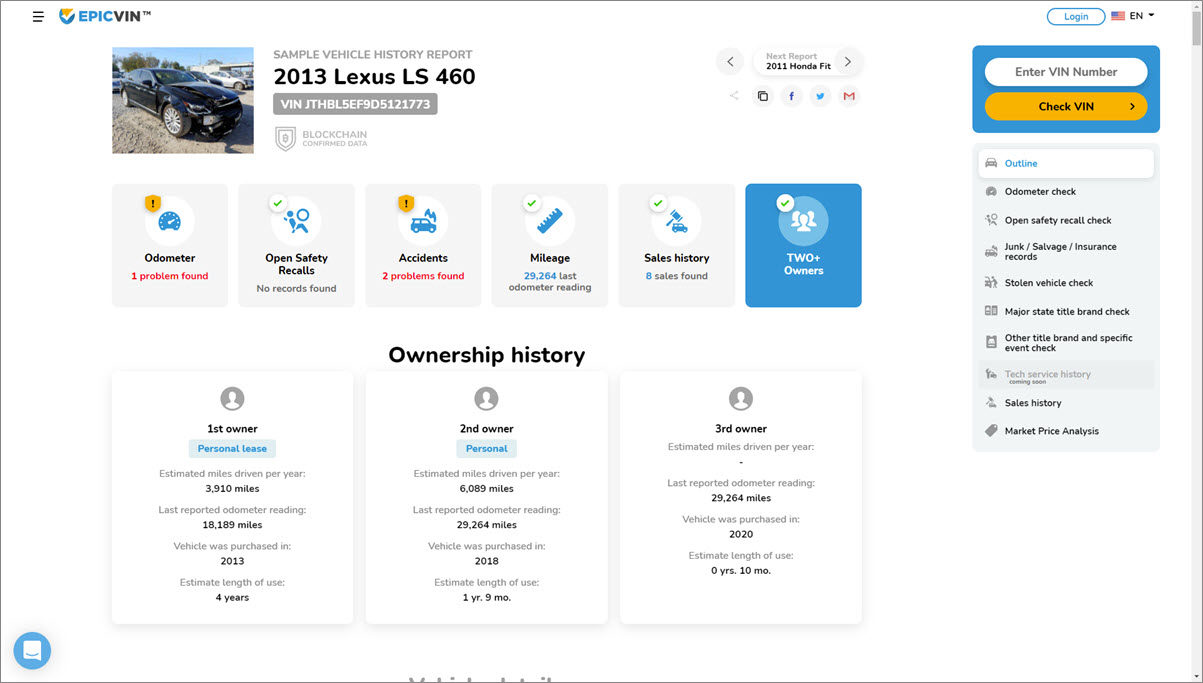 ---
Method 4 – NICB (National Insurance Crime Bureau)
National Insurance Criminal Bureau (NICB), a not-for-profit organization, is dedicated to fighting insurance fraud and crime. Its VINCheck Lookup is a free tool for the public to determine if a vehicle has an insurance theft claim or salvage record.
1) Visit the NICB VINCheck page.
2) Key in a VIN number or take a picture of the VIN and upload it. Then click Search VIN.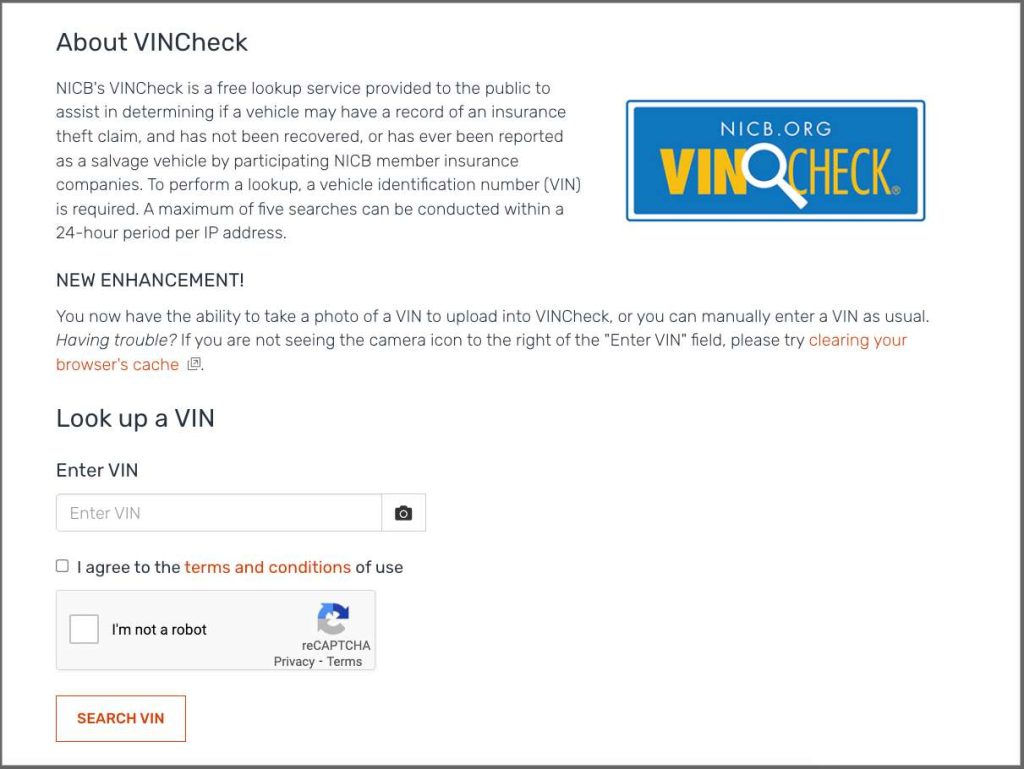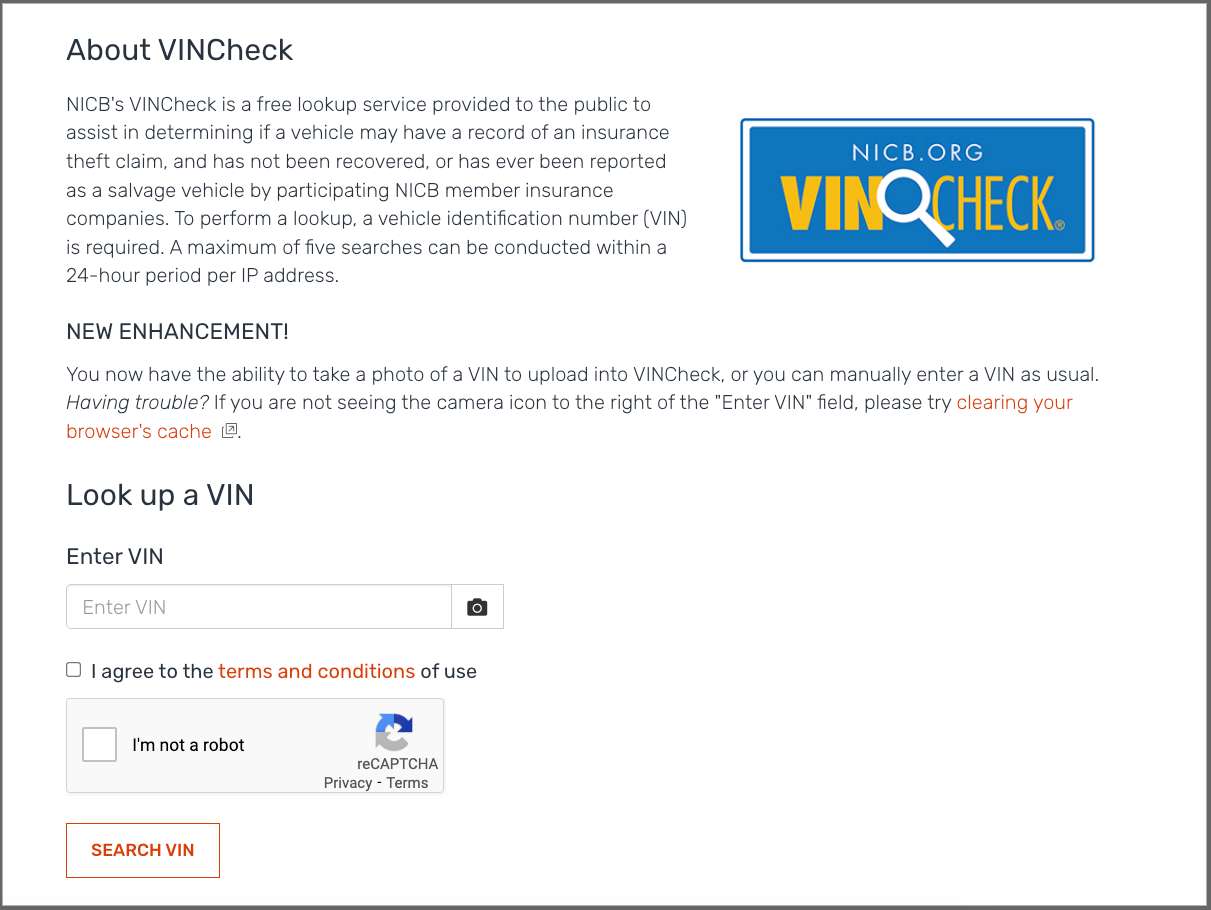 3) You'll learn if the vehicle is a stolen car or has been declared a total loss due to damage or collision.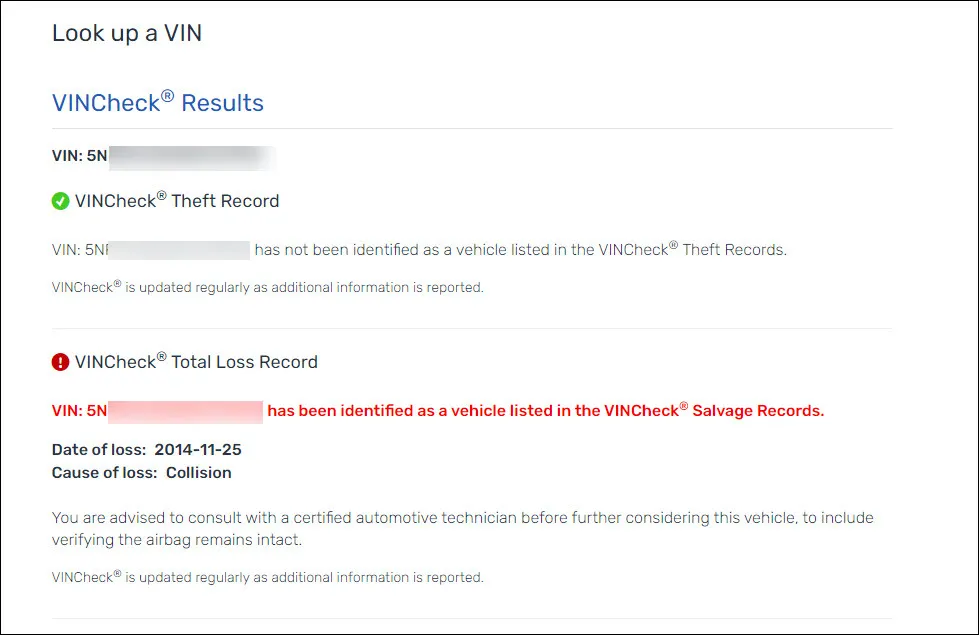 ---
Method 5 – NHTSA (National Highway Traffic Safety Administration)
NHTSA is a federal agency for improving transportation safety and lets people check the safety issues and recalls of a specific vehicle by VIN for free.
1) Navigate to the NHTSA's VIN decoder.

2) You'll see the unrepaired recalls related to the VIN in the past 15 calendar years.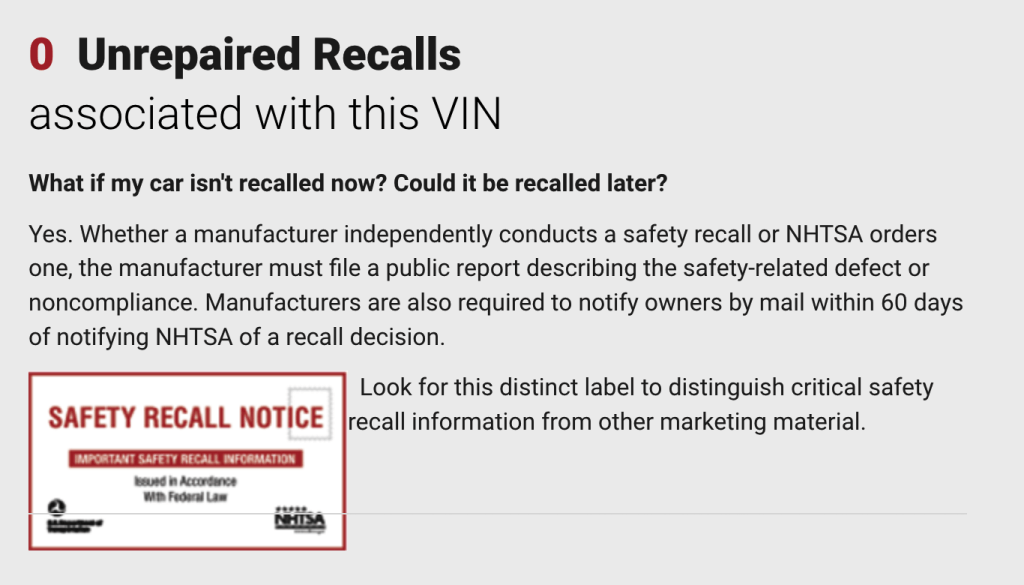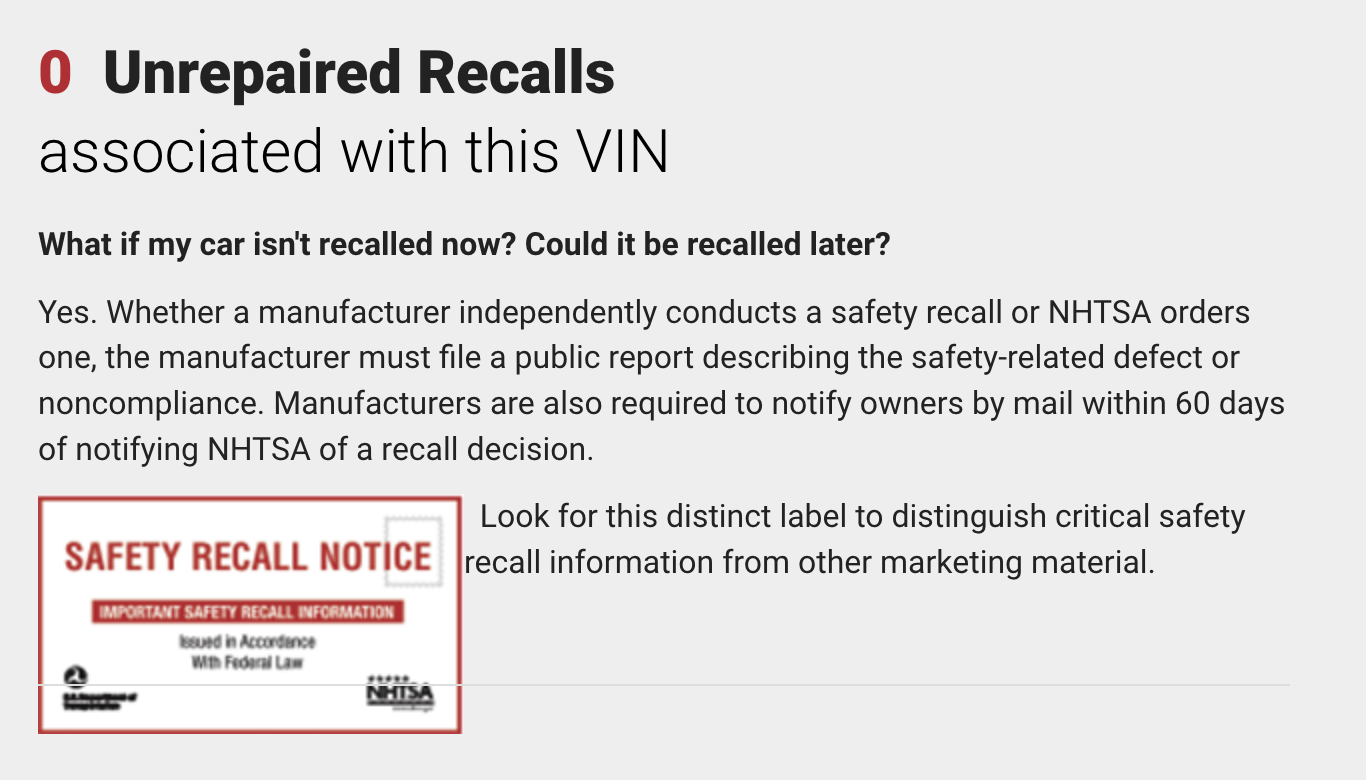 Conclusion
Checking a trailer's VIN is simply like running a VIN lookup of any regular vehicle. You may have found numerous free VIN lookup tools online, but most of them return very limited and basic results. To access critical facts related to a car, the best bet is to use a paid VIN lookup like BeenVerified and Bumper that provide comprehensive information.
---
So that's all for the trailer VIN lookup. If you have any questions or suggestions, feel free to leave a comment below. We'd be glad to help.
The methods in this article provide you with easy access to public record information, but without a guarantee for accuracy and may include links to websites not listed as a Consumer Reporting Agency (CRA). Information acquired from these bodies is illegal to be used for employment, housing, credit, and other purposes alike, according to laws such as the Fair Credit Reporting Act (FCRA). If you're not sure whether your use of our methods is appropriate, click here for details.