How to Track a License Plate Number | Search Vehicle Records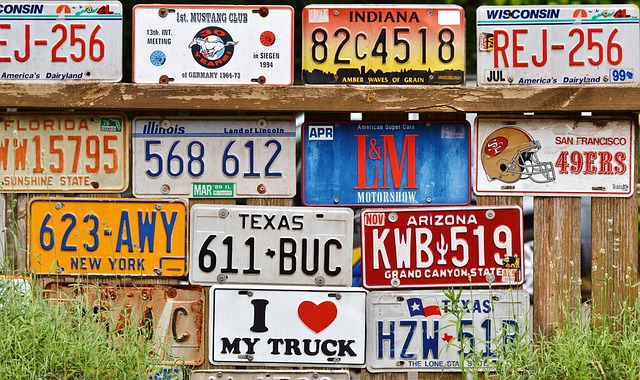 License Plate Lookup
Get a detailed vehicle history report.
Are you trying to track down a vehicle owner with their license plate? Or maybe you are wondering what your license plate can say about you?
While a number plate lookup doesn't work like a GPS, it does reveal the vehicle's history. Here in this guide, we'll show you how to track a license plate number.
What Information Can You Find with a License Plate Lookup?
The number plate is not just a string of random numbers and letters – each one gives an important piece of information about the vehicle. The first letter shows the general region where the car was registered and the second stands for the nearest DVLA office. The two numbers that followed represent the age of the vehicle right down to a six month period, while the last three letters are random, giving the car a unique identity.
With a license plate number, you are able to know the state where a car is from, whether the car is registered and what type of registration it is, and whether the vehicle is stolen. But can you track the car owner with a license plate? Or is it possible that people can obtain your private information from your number plate? – The answer is yes but only in specific circumstances.
While the laws for obtaining such information vary from state to state, all states are required to protect personal information under the Driver Privacy Act.
How to Search Vehicle History with a License Plate Number?
If you're looking to buy a used car, doing a search with a license plate or VIN (Vehicle Identification Number) can reveal a lot of information and help you make informed choices.
You can use a license plate research tool like Bumper to track a car using a number plate and find information about the car's current owner. Note you probably won't be able to find any information if the license plate is out of date.
License Plate Lookup
Research a Vehicle by License Plate
This allows you to get a vehicle history report with the following information:
Market value
Sale history
Vehicle specifications
The car's VIN
Accident history
Salvage and other branded titles
Standard equipment
Manufacturer recalls
If you have the VIN number of the vehicle, a VIN search might bring up more information than doing a license plate number lookup.
Summary
The best way to do a license plate number lookup is with a vehicle history report service like Bumper – which brings up behicle history reports and ownership at one search. If you're in need of your vehicle records, you can also request the copies from DVM and pay a fee to access it.