3 Ways to Trace Email Sender Location in Gmail (2022)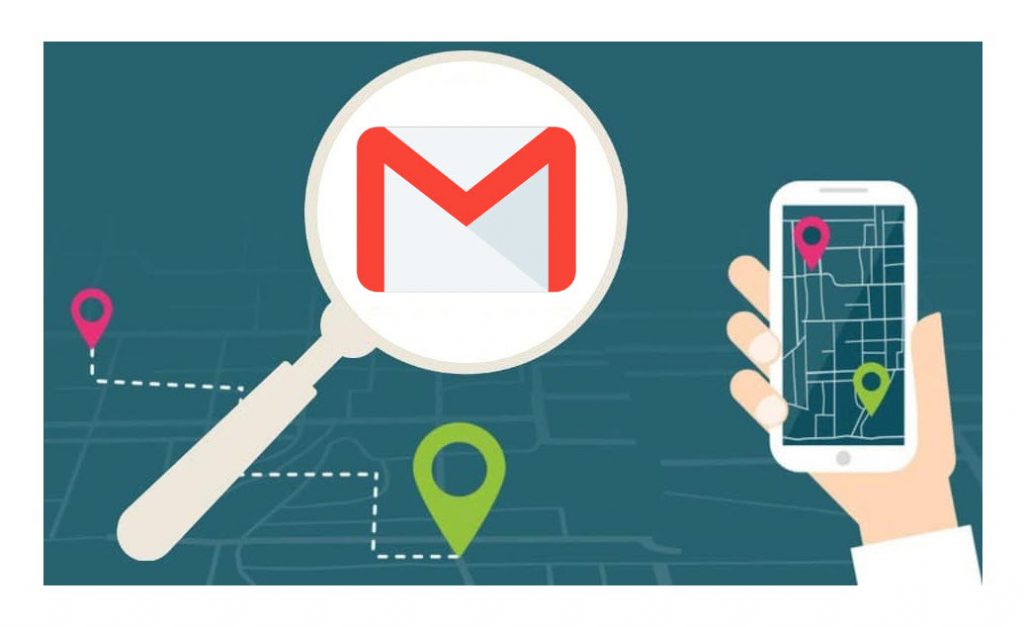 Reverse Email Lookup
Get Owner's Name, Location & More!
There're many times we'd want to track down an email sender: got an email from the hacker and want to go face to face, or a fishy email in the inbox got our attention. In some cases, finding the email sender is pretty easy. In this post, we'll show you some legit methods to trace the email sender location easily and safely.
Can you find the email sender's IP address?
When you search on Google, you may come across many sites teaching you how to reverse the IP address by using the three dots (⋮) at the right hand side to examine the raw email/original message.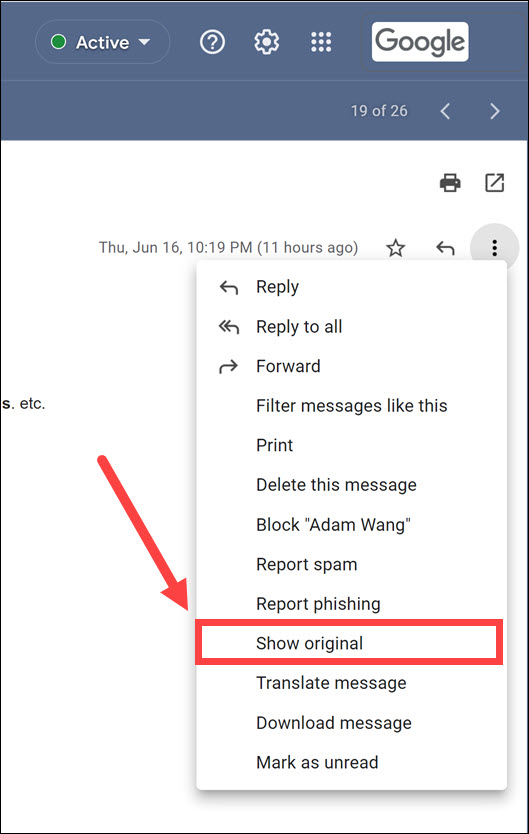 You can check the Received section and it should reveal the sender's IP address. But before you do that, check if the email comes from a major email service provider such as Gmail, Outlook and ProtonMail. If so, then the sender IP would only be a public email server.

Besides, finding the IP address won't help you too much. IP addresses won't reveal the exact location. And most of the time you'll only get a street name while reversing the IP. Also, if it's a self-hosted email server, chances are you'll be looking at a datacenter IP.
But don't worry. There're still ways we can find the exact location based on the email address. An email address can be used for online platform logins, so there's a great chance you can trace the exact location by reversing the email address.
Method 1: Analyze the email address
If you don't know where to start, first you can take a closer look at the email address. An email address consists of two major parts: a prefix and a domain.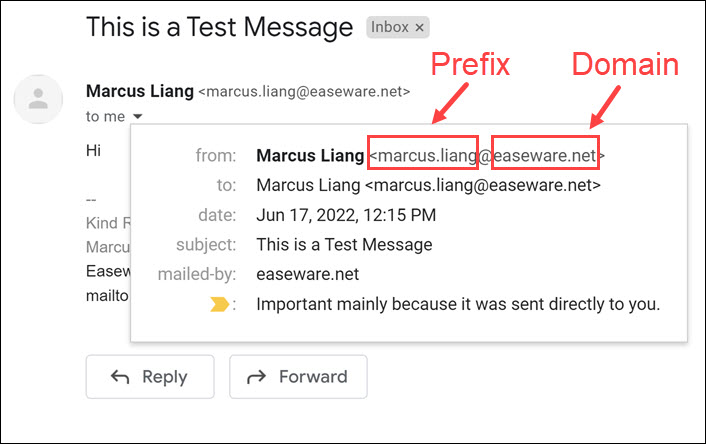 If the prefix is something meaningful, like a name or a phrase that makes sense, you can look it up on Google and hopefully you'll find the linked online profiles. Additionally, if the domain is not a common one, you can check if it leads to a company website.
If you can't find anything, simply continue to the next method.
Method 2: Reverse lookup the email address
The easiest and quickest way is to search the email address on people search engines. They usually have millions of email records that can help you get more information about an email address.
1. BeenVerified
When it comes to reverse email lookup, you'll want to make BeenVerified your first stop. By scouring and cross-referencing millions of email records, BeenVerified makes it possible to trace an email address to its owner. And by searching with an email address, you may know the owner's name, location, photos and 50+ social profiles.
Open the BeenVerified search page.
Enter the email address and click Search.

Wait for BeenVerified to search the database. Once it locates a match, it'll generate a detailed report containing all the available information of the email address. It may reveal the owner's real name, current location and profiles on 55+ social networks.

2. Social Catfish
Social Catfish started out as a dating investigating service, but after a decade of data collection it has grown into a full-fledged people search engine. With millions of records collected from online and offline sources, Social Catfish offers a instant email lookup service that allows you to find information of the email sender easily and quickly.
Open Social Catfish.
Enter the email address and click Search.

Once it locates a match, you'll see who's the potential owner and which state they currently live in. You can unlock the full report to view the detailed address and available photos.

Method 3: Search the email address on social media
The power of Google can be limited when it comes to finding someone by email. There're plenty of social media sites Google crawlers don't have access to, and they could be the very place where you hit the jackpot. So after googling, you should definitely search again on Facebook, Twitter, or Instagram.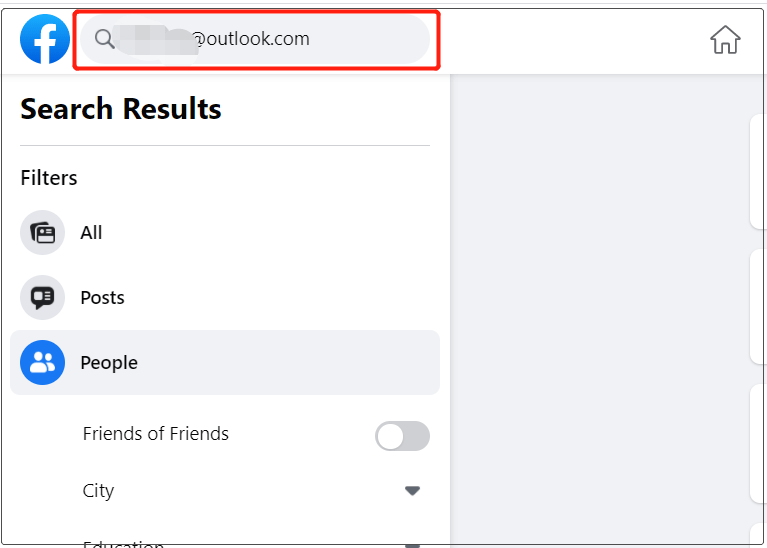 Note that this could take some time and social engineering skills. The quickest and most effective way is still searching the email on people search engines like BeenVerified or Spokeo. More often than not, they'll at least give you some hints about the email owner.