How to trace an email: find out sender location and contact info easily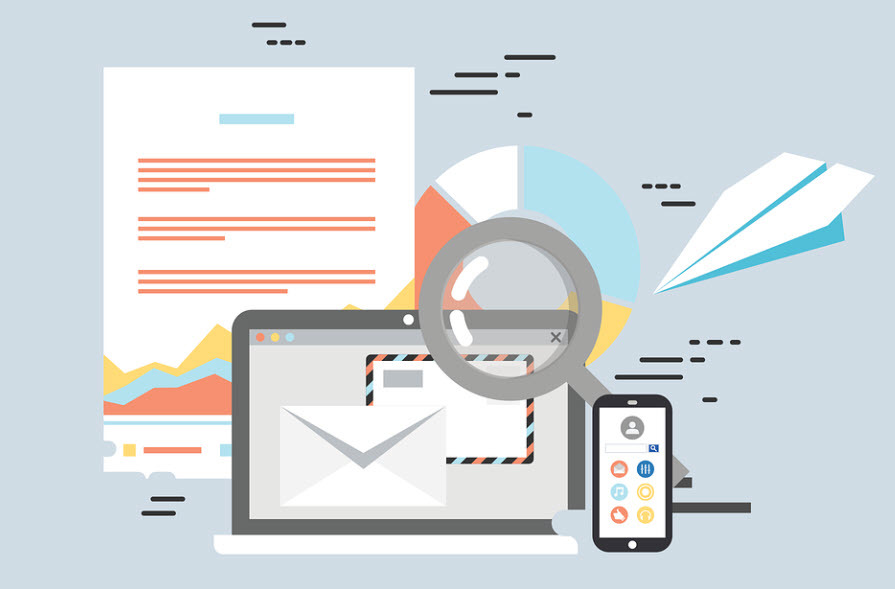 Reverse Email Lookup
Search for owner's name, address, social accounts and more.
Most of us have received emails from unknown senders. You may want to find out who is behind these email addresses. Or you have a great interest in one person, but all you have is his or her email address. You hope to get more information about this person desperately.
If that sounds like you, just follow this guide, and you'll learn to trace the email sender easily and safely.
Analyze the email address
As you may know, sometimes the email address alone can provide you with useful information. The first part before "@" often shows some basic information like the name or the phone number of the sender, while the part right after "@" can indicate the name of a certain company or institution. You can search these two parts in search engines like Google or Bing to check if any matches pop up.
In some cases, though, it's much more difficult to identify the owner of an email this way. People may choose not to indicate their name or other contact information in the email address. To uncover their identity, you can try methods listed below.
Method 1: Perform a Reverse Email Lookup to find out detailed information about the sender
A reverse email lookup tool can save you valuable time. It has a wide-ranging database and advanced technology to help you find the result you want: you could find contact details like their full name, phone number, place of employment, social media profiles and much more.
Option 1: Search for email owners with BeenVerifed


BeenVerifed is a powerful people search tool with great reputation.
What can it do for you?
Look up owner's name
Detect the email's geographical location
Detect the owner's job and education history
Search social media accounts, photos and other contact info
Get started by entering their email address in the search box below and click Search Now:
(Or you can go to BeenVerified email Search page where you'll find a similar search box)
When it locates a match, you'll see the full report including all kinds of contact info. Your report may look like this: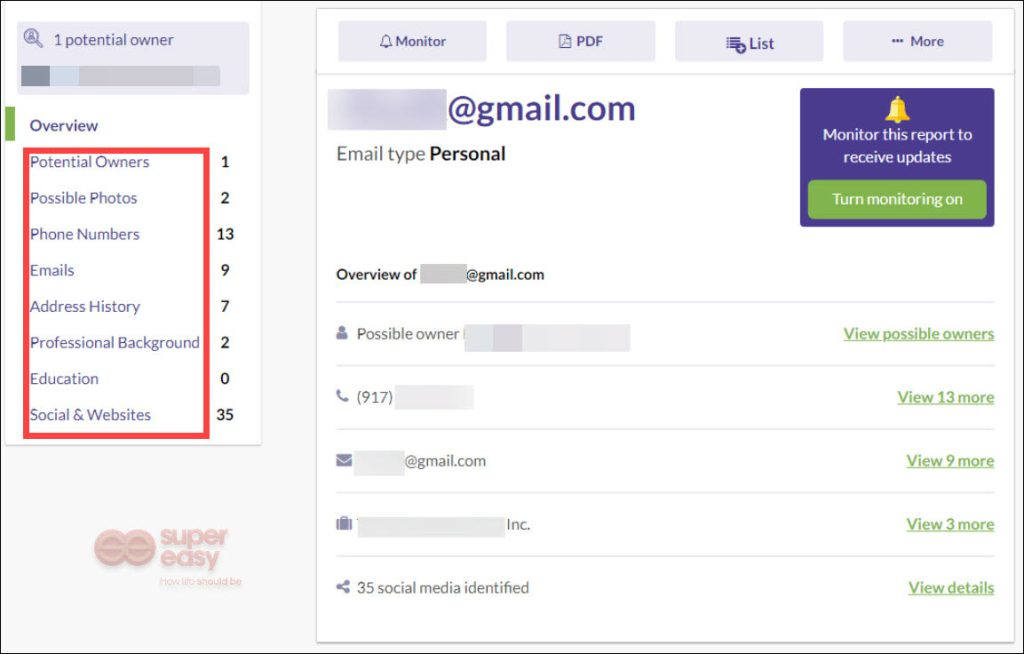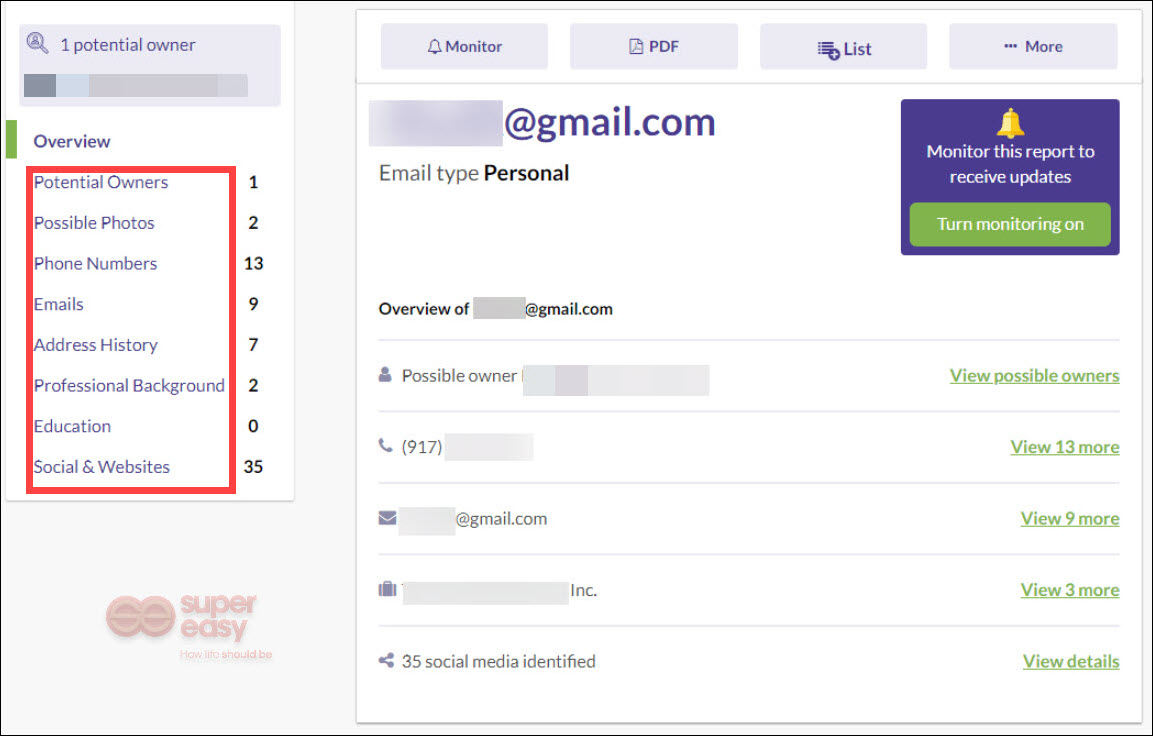 Option 2: Trace unknown emails with Social Catfish

Another trustworthy reverse email search platform is Social Catfish. Here's how to run a search with it:
Step 1. Head to Social Catfish Reverse Email Address Search page.
Step 2. Enter the email address and click Search.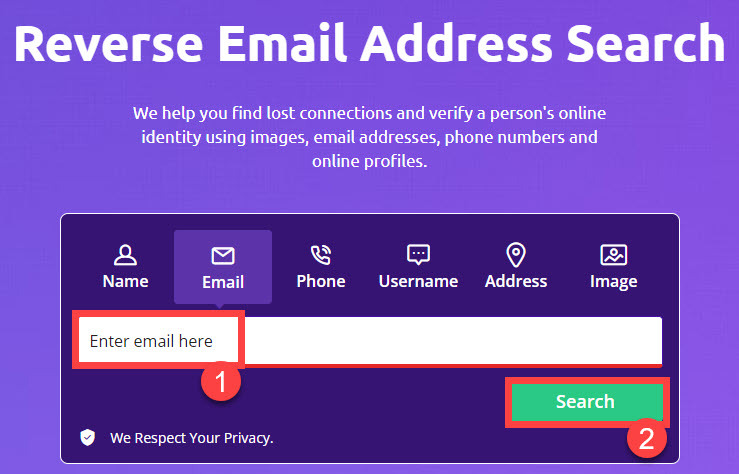 Step 3. Wait a moment while Social Catfish searches its database. Then you'll see a summary of the results. You can click the green "See Complete Results" button to view more.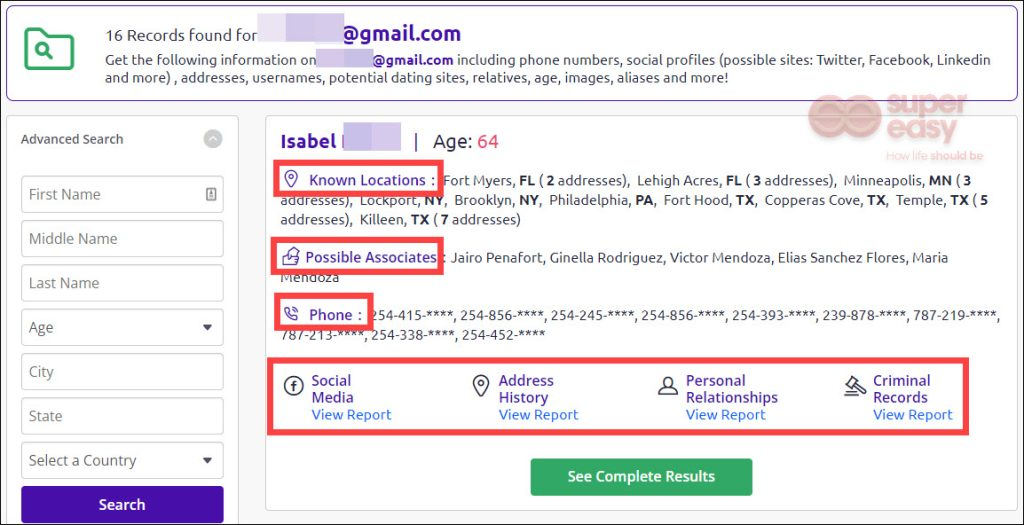 Option 3: Identify the sender with Spokeo
Spokeo would also be a good choice! Spokeo's Reverse Email Search sifts through billions of records to look for and summarize the owner's name and other details into an easy-to-understand report.
Step 1. Go to Spokeo Reverse Email Lookup page.
Step 2. Enter the email address you'd like to search and click SEARCH NOW.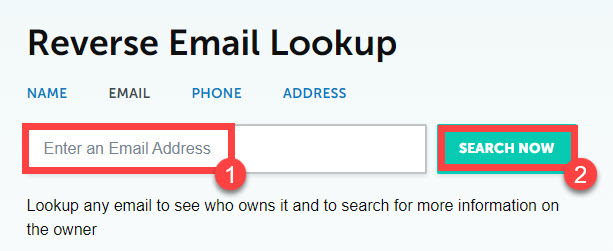 Step 3. Wait a few seconds while Spokeo searches its database. Then the result page will appear: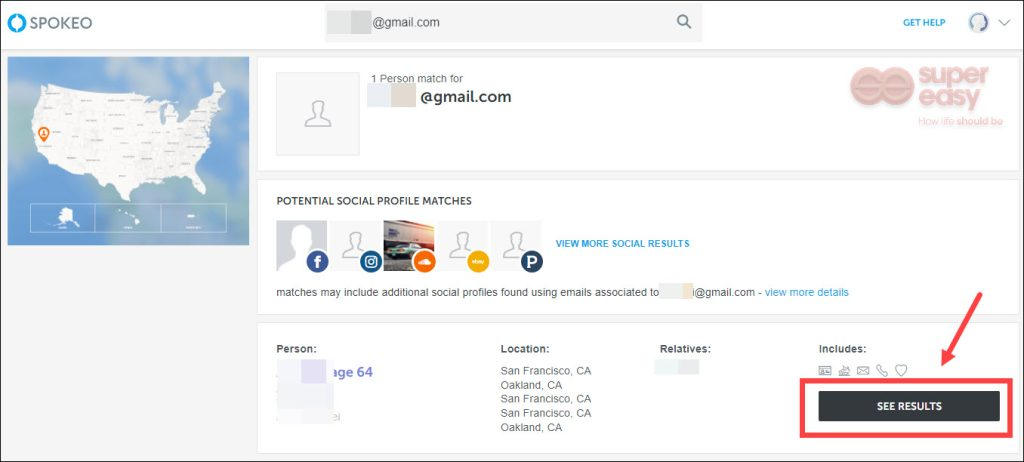 Step 4. Click SEE RESULTS to get your detailed report.
Method 2: Find sender's IP and location (roughly) with email header
To reach the final destination, an email often goes through a number of mail servers. Each time an email passes through a mail server, email header is added with server's IP address.
So what we should do is to find out the mail header which contains a lot of server information, then look it up with online tools to see if there's any chance to figure out the sender's location.
Step 1. Find the email header.
How to find the email header? Actually, Google wrote a guide about this, you can check it out and find the header of the specific email you'd like to search.
Step 2. Get the email source IP address with the header.
There are some websites that can help you identify the source IP address. You can try this one: https://www.iplocation.net/trace-email. Just Scroll down to the Paste an email header box near the bottom of the page, and hit Submit. When the result page pops up, you'll get the source IP address.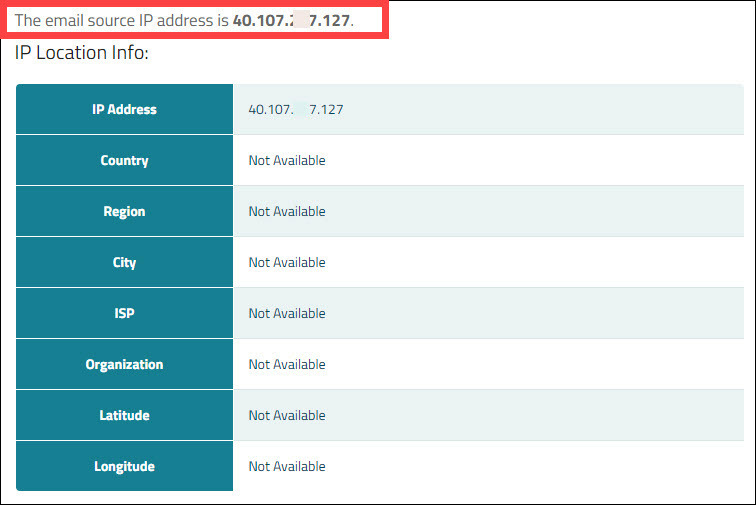 Step 3. Find out the server location using IP geolocation tools.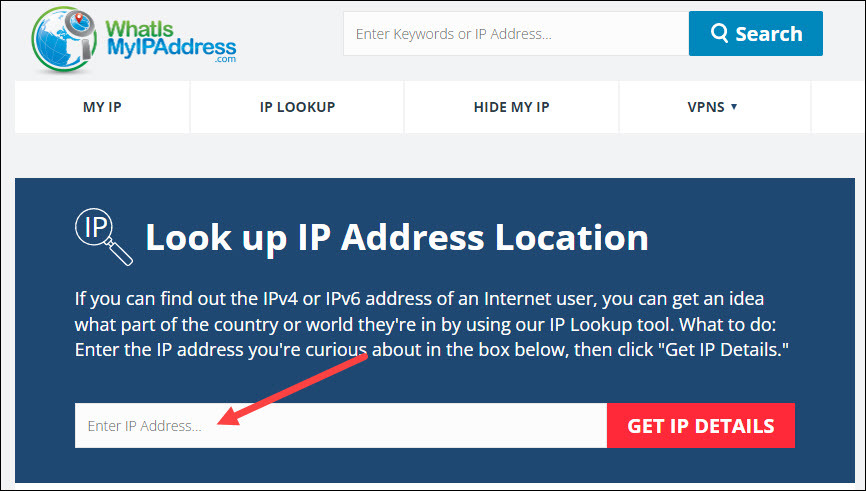 In order to locate the IP, sites like https://whatismyipaddress.com/ip-lookup can be helpful. Just enter the IP address in the search bar and wait for IP details.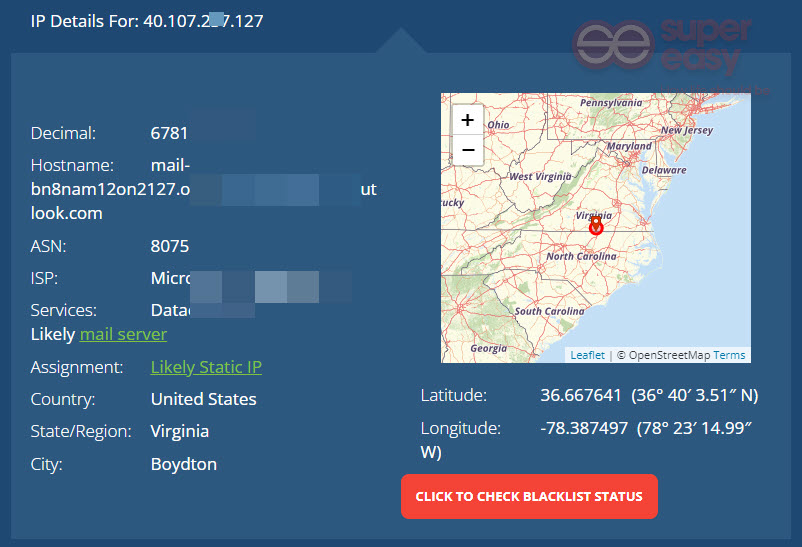 But do keep in mind that this method has its own limits: the address we get through IP geolocation is just the location of the mail server the IP is on. So technically, you won't be able to trace the exact location of the person who sent you the email. Also, it's impossible to get more detailed information about the owner like name, phone, photos and so on.
Method 3: Search the email address on social media
Popular social media platforms like Facebook and Twitter often require an email address to sign up, and these platforms are willing to connect people, thus to give their users the option to explore people through email addresses.
So just enter the email address in the search bar (of Facebook for example), and if any subscriber has used this specific email address on his/her account, Facebook will provide a full profile of that person instantly.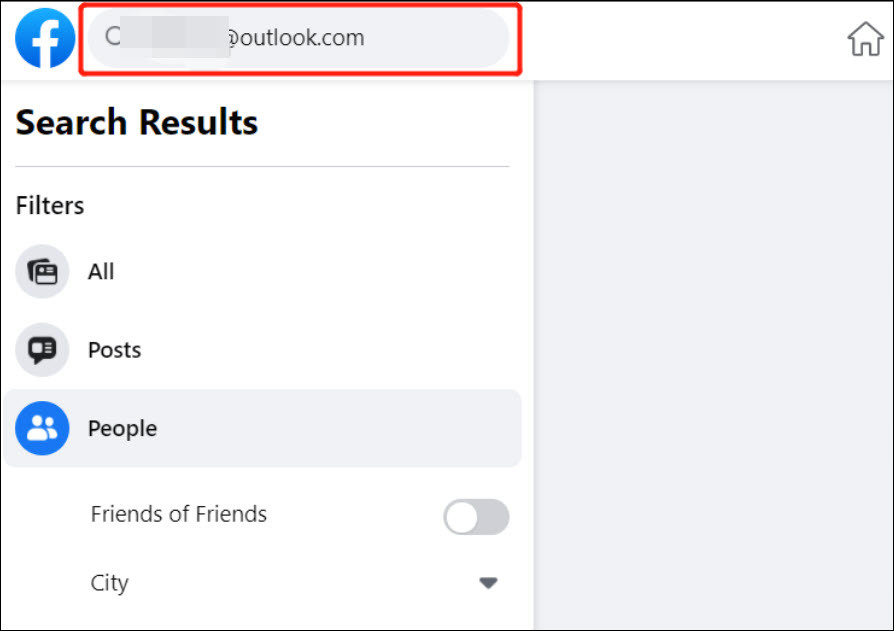 Searching through social media is free, but it is important to note that this can take a lot of time. You may have to spend ages trying to filter through tons of results before finding the right one. So if things don't work out this way, you can always turn to professional people search engines to find out the email owner easily and quickly.