How to Find Touch Up Paint Color Match by VIN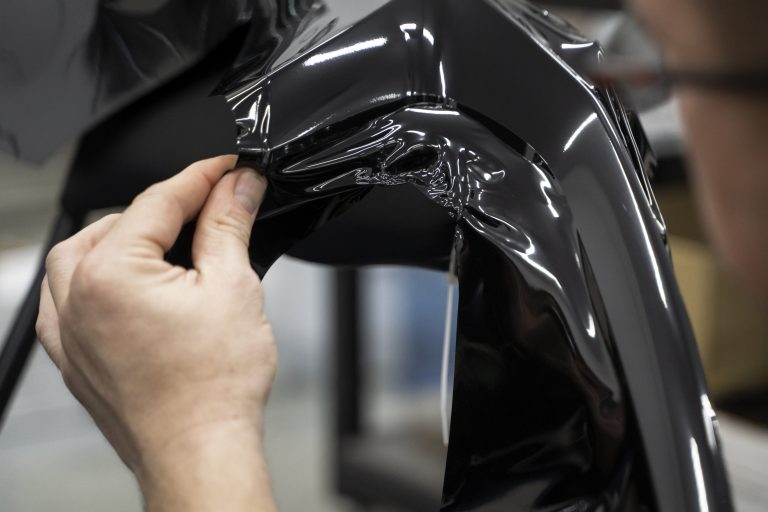 #Paint Code Finder
Enter VIN, click Search, get paint code & detailed history report.
*Approved NMVTIS Data Provider |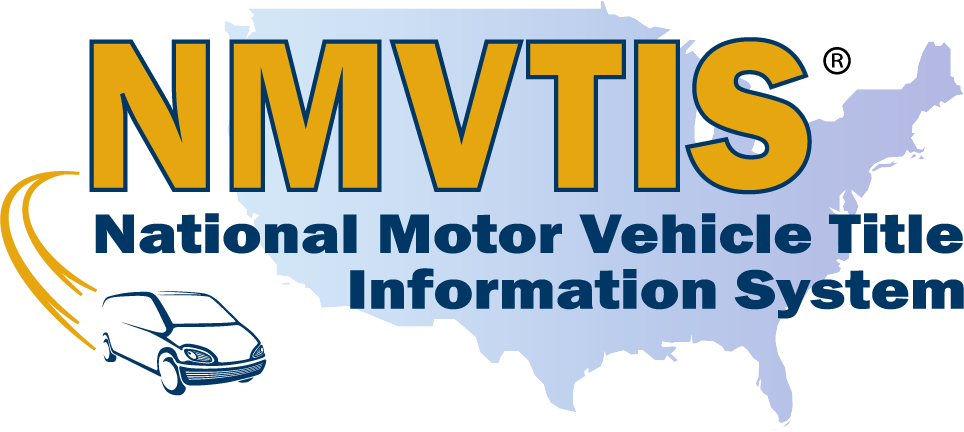 Small chips, scratches and flaws in a vehicle's paint job are inevitable over time. While these imperfections may seem minor, they can leave your car looking weathered and worn if left unaddressed. Touch up paint provides an easy, cost-effective way to cover up these blemishes and keep your ride looking its best. But finding an exact color match can be a challenge if you don't know your vehicle's paint code.
That's where your VIN comes in handy! Read on to learn how to use your VIN to pinpoint the ideal touch up paint for your make and model, and get steps for a successful touch-up.
What is Paint Touch-Up?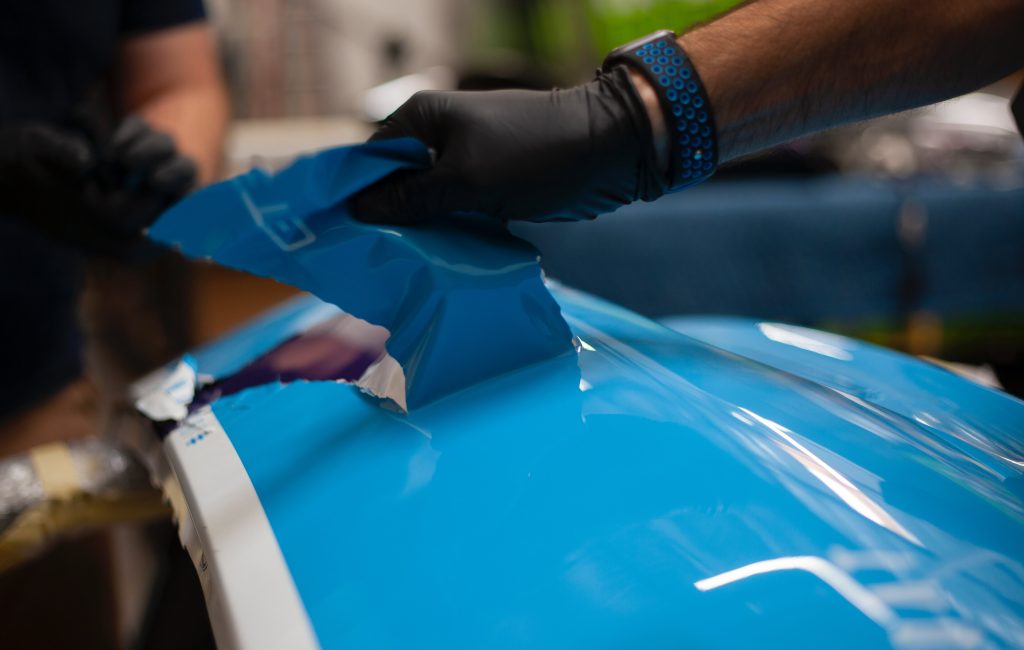 Paint touch-up is the art of restoring your car's finish to its original glory. It's a cost-effective way to fix small imperfections without warranting a full paint job. This process is especially useful for minor blemishes, ensuring your car looks its best. It comes in bottles or pens for brush application and is formulated to precisely match your existing factory paint.
If you want your touch-up paint to look seamless on your car after being applied, you'll need to make sure you're using the accurate paint as with your vehicle's paint code. To find the paint code directly, you can:
Look for a plate or sticker stamped into the body somewhere on the door jamb or under the hood
Check if there is a code labeled with:
However, some car manufacturers may place the code somewhere hidden on the vehicle or the sticker is somehow missing, making it hard to find the code. But don't worry, below are some quick tricks to find it by VIN (Vehicle Identification Number).
Three effective ways to find the right paint code
Matching your touch up paint is only possible if you use an identical color code to your car's factory pigment. The easiest way to find your color code is by using a VIN decoder website. And also, you may find it through some free online databases.
1/ Check the color code via BeenVerified

Online VIN decoder services allow you to simply enter your VIN, and will then use proprietary databases to match up and find your exact paint color information. The best part? Some can also provide detailed history and useful facts of the vehicle for you to know better about the car.
BeenVerified is such a robust vehicle search engine with access to billions of public records. Their VIN search provides precise paint color information to perfectly match your touch up, along with a full vehicle history report so you have complete confidence in your used car purchase or repair. The visibility into a vehicle's background and specs can be helpful in many ways. To try BeenVerified :
Go to BeenVerified.
Input the VIN number and then click SEARCH.

Then BeenVerified will start to search its database. Once it hits a match, it'll produce a report containing info such as basic data, accident records, recalls, and also, the paint code.

2/ Look up the VIN by Bumper

Bumper is also a professional vehicle search engine you can give it a shot. It aggregates data from a wide array of sources including government agencies, insurance providers, and automotive industry databases into one easy-to-understand report. With just a VIN, Bumper will give you a comprehensive overview of any vehicle's history and specifications.
If you want to utilize Bumper, here's how:
Visit the Bumper website.
Enter the VIN and click SEARCH.

After Bumper searches through its database and successfully finds a match, it will generate a vehicle report with 15 useful categories of information.

3/ Search the paint code by year, make & model
If you don't feel like paying a subscription fee for an advanced VIN decoder, or you have trouble finding the exact VIN number, you can also look up the paint code by year, make & model using a free online database. Sites like paintscratch.com, autocolorlibrary.com, and hdpaintcode.com allow you to check for the possible paint color that matches your vehicle's factory color chip by selecting your car's brand, year, and model on the website.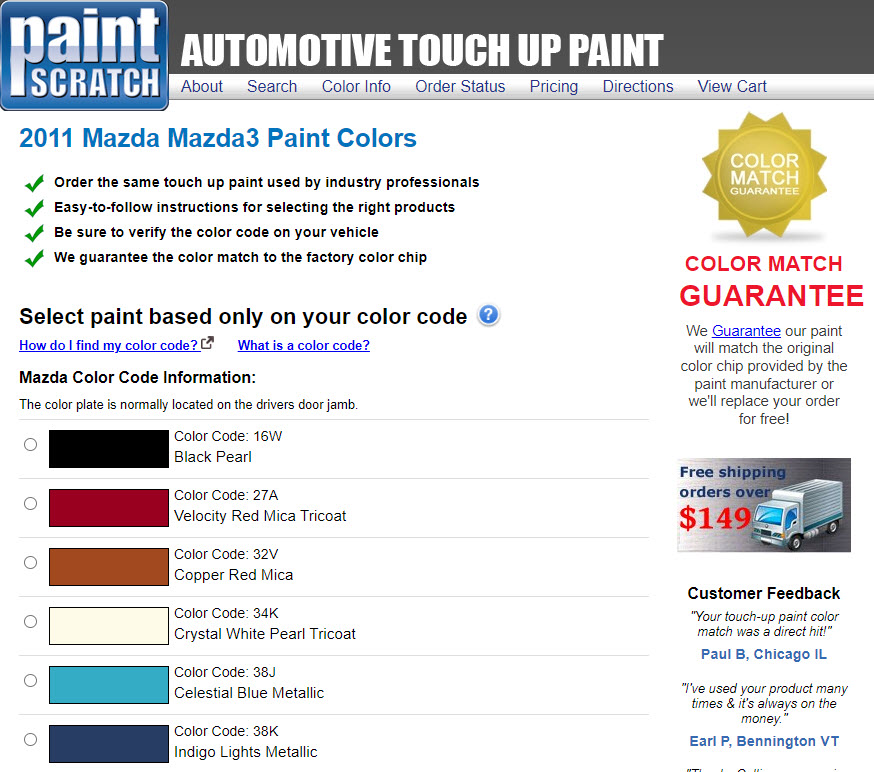 Get the paint job done step-by-step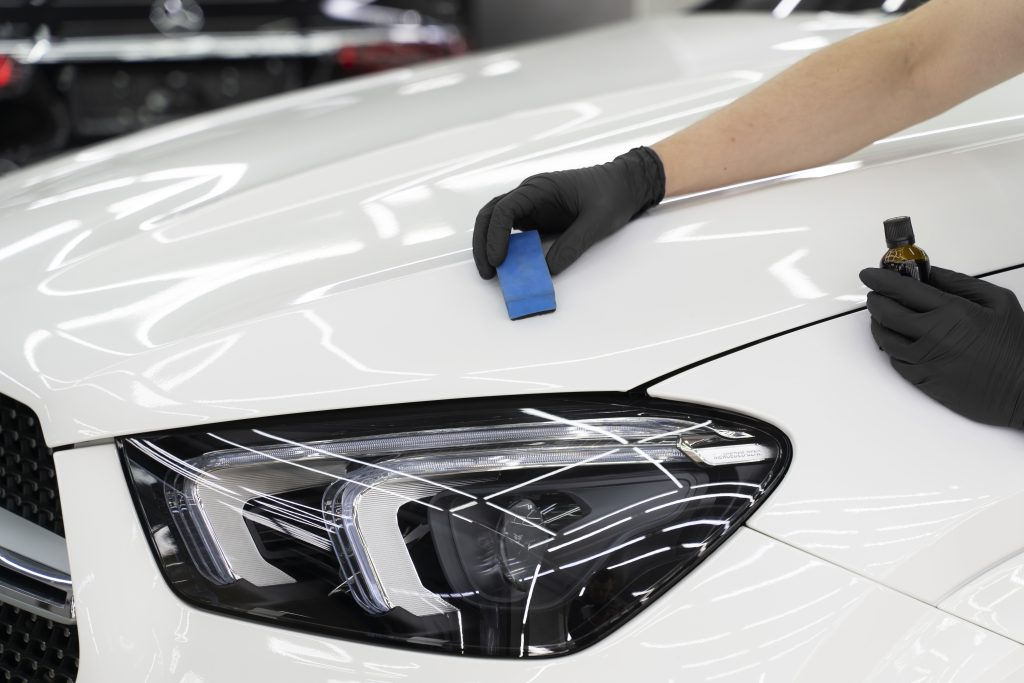 Once you've procured a color match for your paintwork, use these steps for the best results:
Clean and sand the blemish to remove debris and rough edges. This will help the paint adhere properly.
Shake the paint bottle vigorously for 1-2 minutes to fully combine the pigments.
Use the included brush to dab on thin, even coats of paint. Allow 10-15 minutes of drying time between coats.
Apply 2-4 coats until the touch up area is flush with the surrounding paint. Add another coat if the color doesn't fully match after drying.
Add a layer of clear coat on the dry color paint if you're happy with it and allow the clear coat to dry for 10- 30 minutes depending on temperature.
Gently buff and polish the area once fully cured. This will help blend the edges for a seamless repair.
Avoid washing or handling the freshly painted area until completely set. Touch up paint takes hours or days to cure fully.
A few additional tips:
– Only use touch up paint for small spots, not large paint jobs.
– Always test on an inconspicuous spot first.
– Be sure to match the ambient temperature and humidity to the product instructions.
---
That's it – discovering your car's color code using a VIN decoder is a straightforward process that guarantees an accurate match for your touch-up painting project. Say goodbye to guesswork and hello to a flawless finish that will keep your vehicle looking its best!
Featured image by Freepik
The methods in this article provide you with easy access to public record information, but without a guarantee for accuracy and may include links to websites not listed as a Consumer Reporting Agency (CRA). Information acquired from these bodies is illegal to be used for employment, housing, credit, and other purposes alike, according to laws such as the Fair Credit Reporting Act (FCRA). If you're not sure whether your use of our methods is appropriate, click here for details.